My name is Emily and I'm currently doing two weeks of work experience at Jim Lawrence. I've been based in the marketing department with Cassie and Emily. I was really excited to have the opportunity to write a blog for the website on something that interests me, as I couldn't believe all the  lampshades at Jim Lawrence are handmade in the workshop, meaning every one is individual and personal. When you hear the word handmade, it doesn't mean as much as when you're able to actually see the product being made, as I was able to.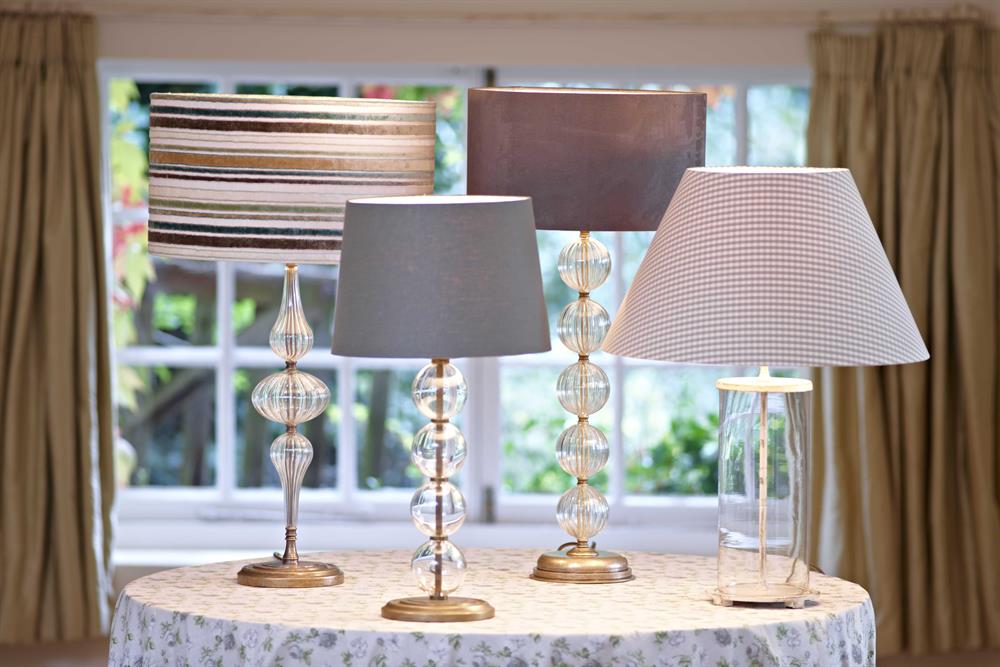 During my tour of the workshop I was able to learn exactly how these unique lampshades are created by hand, from a flat PVC cut out and strip of fabric, to a 3 dimensional shade, available in an array of different colours and styles.
First a template is cut from PVC using a cutting machine, the shape depending on the style of lampshade being made.
The next step is to cut the fabric and laminate it to the PVC. This is secured by pressing the template by passing it through a mangle.
Different style lampshades need different fittings in order to create their unique shape. The flat template is shaped around the fitting to create the required shape.
Finally, finishing touches are made to perfect the shades. The seams are glued and weighted… and the finished product is wrapped up ready for the customer!
 I hope you've enjoyed reading my first blog as much as I enjoyed researching and writing it! It was so interesting to be able to see exactly how one of the products is made.
Here are some photos I took in the department: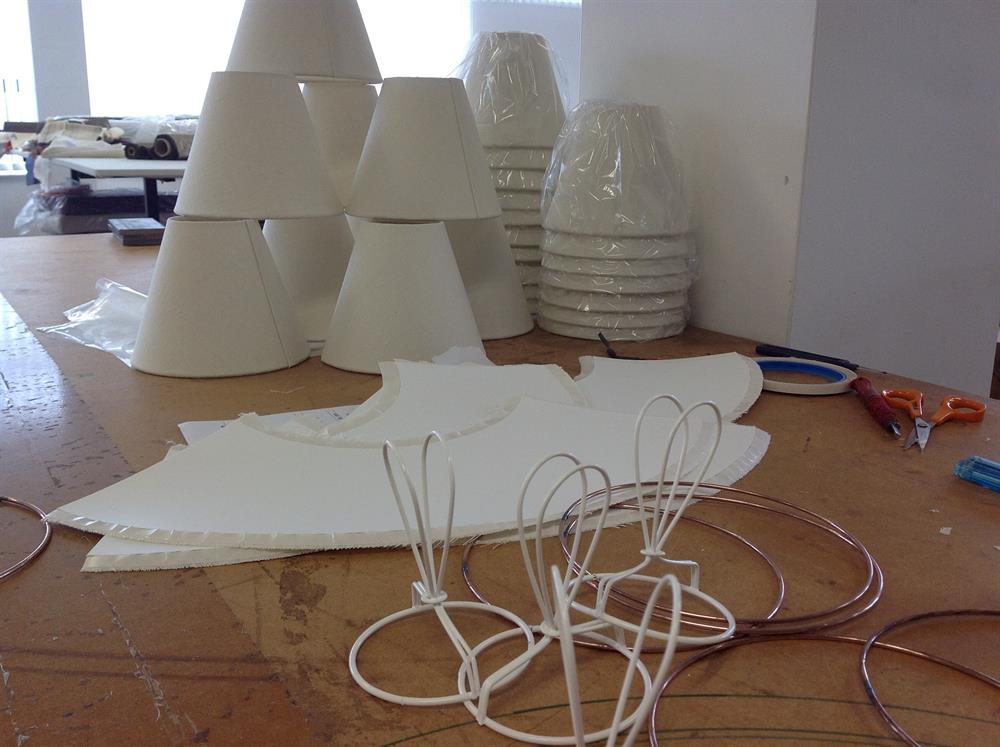 If you'd like to hear more about life here at Jim Lawrence, please sign up to our newsletter, which is packed with giveaways, hot new products and news from the forge.
FEATURED PRODUCTS: