With our Bath showroom sadly having to close its doors again, we thought we could share with you a digital exploration of our second home: beautiful Walcot Street. Packed with period charm, the Georgian buildings sweep and stand tall with their limestone fronts, the grey flagstone pavements gently warped with footsteps of curious shoppers over the years.
The shop itself, 114-116 Walcot Street, is a grade II listed building built in the 1700's.  Famous for its curved frontage, this was designed to allow horse drawn carriages to turn around in the street. Bath has long been a fashionable destination for city folk seeking a more relaxed pace of life, and it has built up a reputation as the second home of interior design outside London, so where better to locate our latest showroom?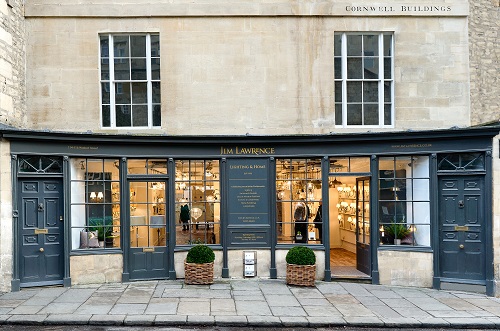 A suburb of Bath, Walcot is located at the North-East of the city centre. Famous for its 'Paragon', a street of listed stoned buildings leading out of the city, this area grew around what is believed to be an original roman road.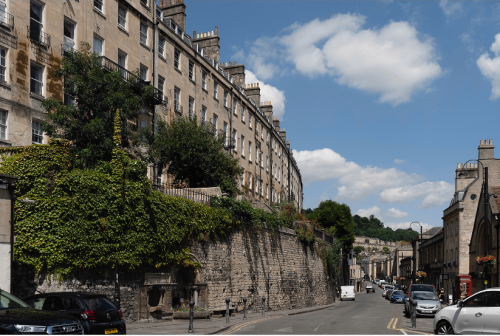 The other main thoroughfare is of course Walcot Street. The area has always been a hub for creatives and trade, and today is full of independent shops, restaurants, galleries, artists and makers. The variety of expertise on the street mean you really can get everything you need for a period home from paints, carpets and antique mirrors, to upholsterers and interior designers.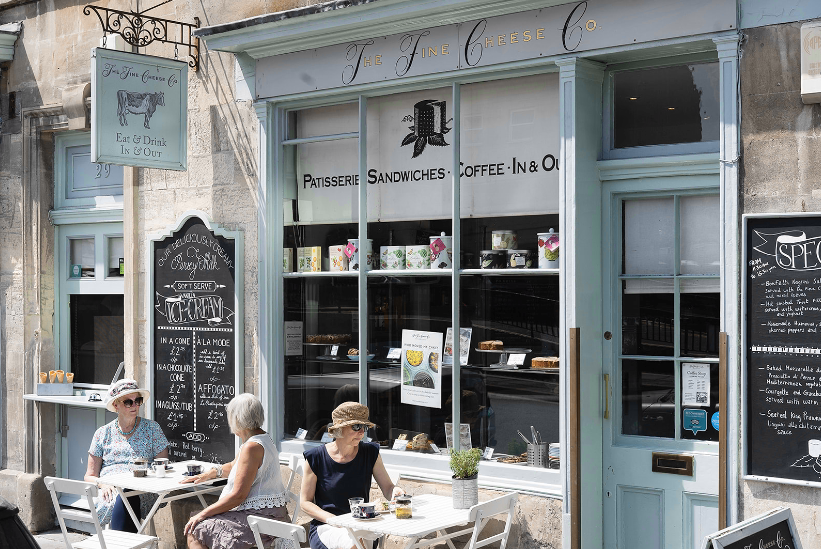 Also a go-to for local and artisanal produce, the street is dotted with cafes like The Fine Cheese Co, offering the best of British and European cheeses. You will also find our new favourite coffee shop, Café Walcot, alongside the exquisite restaurants and bars such as historical co-operative free house the Bell Inn and the exclusive Walcot House.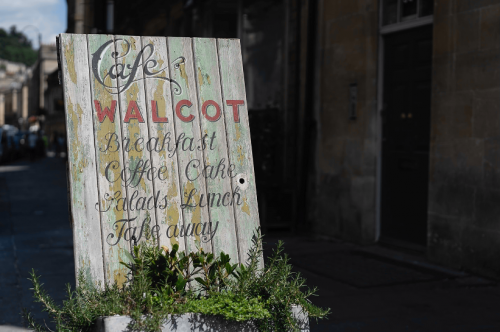 We are fortunate to be surrounded by other hand crafted artisans such as Bath Aquaglass, an independent glass production company specialising in beautiful and lead-free handmade fused glassware. For us, one of the most exciting parts of this new shop is meeting like-minded people also passionate about preserving age-old crafts.
Bath is home to many traditional trades, a lot of them scattered alongside us on Walcot Street. You will also find classic picture framers, jewellers and artists, as well as your favourite contemporary brands such as Farrow & Ball who also cater to the modernised period home. Whatever you need for your interior…Walcot Street will deliver.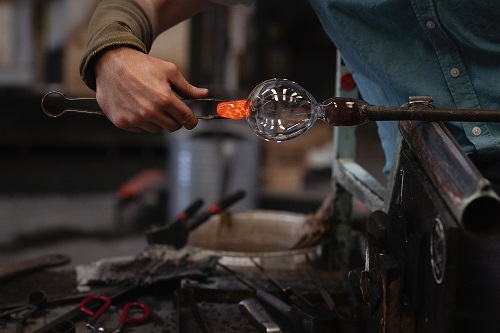 "I have always loved the Georgian architecture of Bath. When we were looking for a location to open our first showroom outside Suffolk, we were drawn to Bath as it is such a natural fit with our lighting designs. Walcot Street, in Bath's artisan quarter, has a fantastic variety of independent shops with a passion for interiors and we are thrilled to be joining them." – Jim Lawrence.
Perfectly picturesque and bursting with character, we are so looking forward to getting back into action in this lovely location and being a part of this wonderful community. We are looking forward to the day we can greet you in store once more and enjoy everything this lovey city has to offer.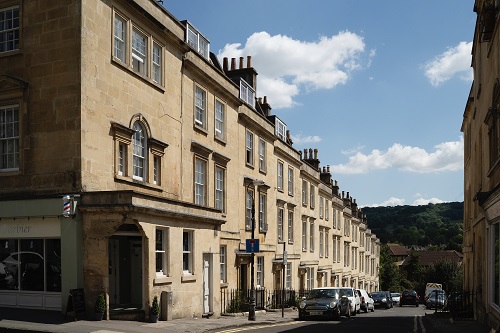 Find us at 114 – 116 Walcot Street, Bath, BA1 5BG. Access wise, there is a small lip to step over into the shop but the interior is all on one level. The nearest car park is the Cattle Market Car Park at the bottom of Walcot Street. Come and say hello, and be sure to pop into the other delightful businesses along the way when you can.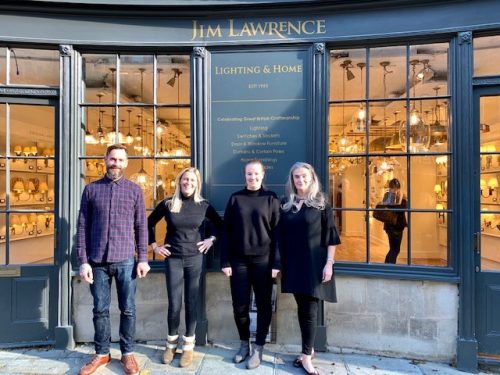 To stay up to date with all our Bath and Suffolk news, follow us Instagram, Twitter and Facebook. Don't forget to tag your Bath visits and purchases – we love seeing our products in their new homes!