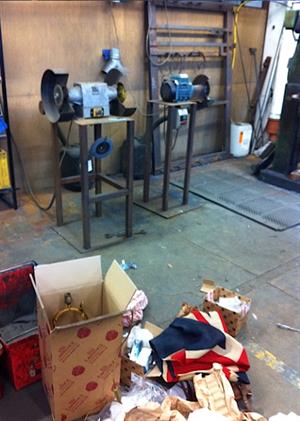 We'd thought we'd fly the flag for British manufacture in this year of Jubilee celebrations. Here at our Suffolk workshop we have over 40 people trained in skills that are now rather rare in the UK. With all the jubilee celebrations going on we thought we just had to have a bit of fun and challenge our photographer David Lam to come up with a suitably beautiful jubilee image to celebrate our heritage of British manufacturing.
I was set the task of finding a vintage flag and courtesy of a lucky ebay bid we had the flag – now all we needed was the setting. Dave went off to see if he could find a suitable place to shoot our beautiful jubilee image here at the Jim Lawrence site.
Frankly I was slightly worried when he found his place of inspiration. "It's got great texture" he told me as I stood, unconvinced, in the ugliest, dirtiest corner of the welding room. I really don't think that the lads in the workshop were that sure either when they saw us piling in with lots of boxes and fabric!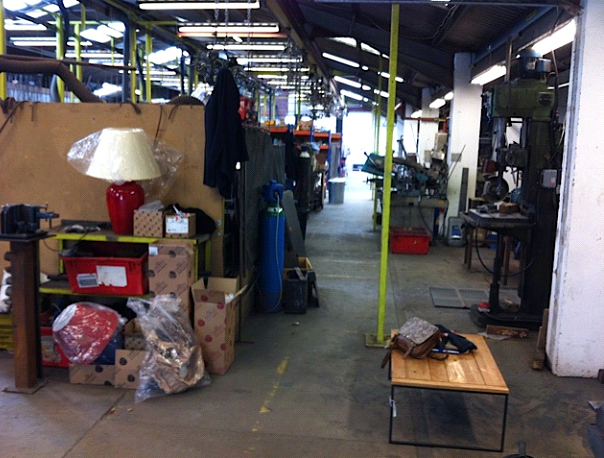 Having picked a variety of items from our range in the the jubilee colours I nervously carried all these items – reams of delicate fabric and beautiful hand blown glass, to Dave's chosen spot and Dave set about lighting his scene…
…whilst trying not to get in the way of Melvin, who was busy welding away behind him!
Finally, after some last minute adjustments, Dave got his shot. I hope you'll agree he's done rather well with an image that really celebrates some of our favourite products, including the Orfila Pendant, the beautiful new Cranbrook Pendant, our proud Lions Head Door Knocker, some of our Reeded Door Knobs and the Claygate and stunning Icanthus table lamps which feature our handmade lamp shades.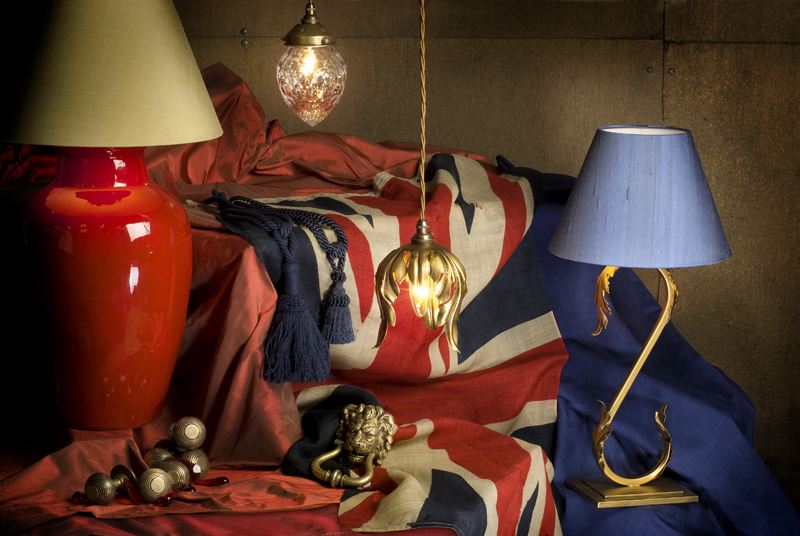 FEATURED PRODUCTS: