Chelsea Flower show is always a great place to see what's trending in gardens and get lots of inspiration for you home, and this year was certainly no exception. The show gardens were as stunning as ever, with some pretty key trends that are a great starting place to get you thinking about design in your home and garden this summer.
The big news this year was topiary. The sublime topiary balls in the Telegraph Garden really showcased how topiary can be used to such great effect in your garden.
Why not keep this trend working into your conservatory by using some of our Topiary fabric? With its sweet little tree motif, it's perfect for using as a great transition fabric for garden rooms and conservatories where you want to move smoothly from indoor style to outdoors.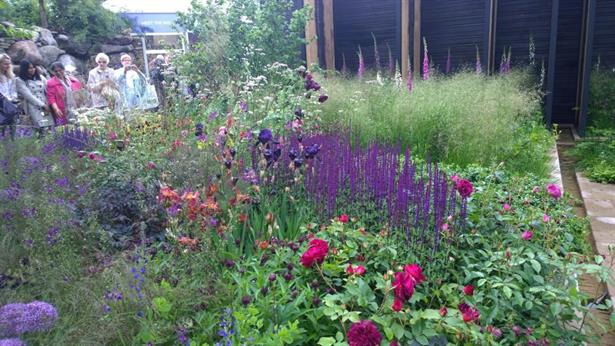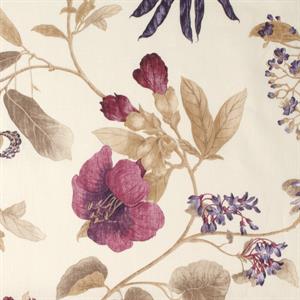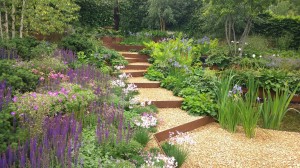 Camilla Linen fabric is a great way to add floral
accents of purple to your designs
In interior design there has been a real upsurge in the use of aged metals over the past few months, and it was very interesting to see how that has now also moved into garden design. With fountains, archways and even steps formed out of aged metal there was a marked amount of distressed metal in many of the show gardens this year.

Our Camilla Linen Fabric in Mauve really celebrates this trend perfectly, as do our range of handmade cushions in a huge variety of pinks and purples. ​​ I know I will certainly be filling my borders with purple after all that inspiration!
There is something so pleasing about the look of aged metal in a period home and our lighting range in our really popular Antiqued Brass finish is a great example of how you can easily incorporate this trend into your home. As you can see here in our classic Abercrombie Adjustable Table Lamp and our newest bathroom light – the Cheltenham Wall Light the aged metal effect gives a wonderful period charm to your home.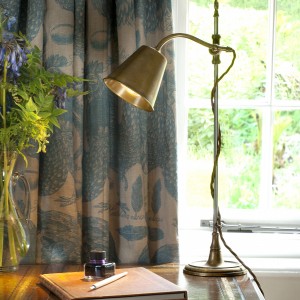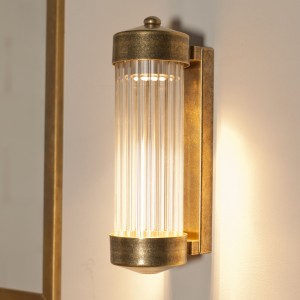 It's always interesting for us to see how people are using lighting in their garden designs, and the real stand out for me this year was the pair of nautical outdoor lights on Alan Titchmarshes gorgeous beach hut.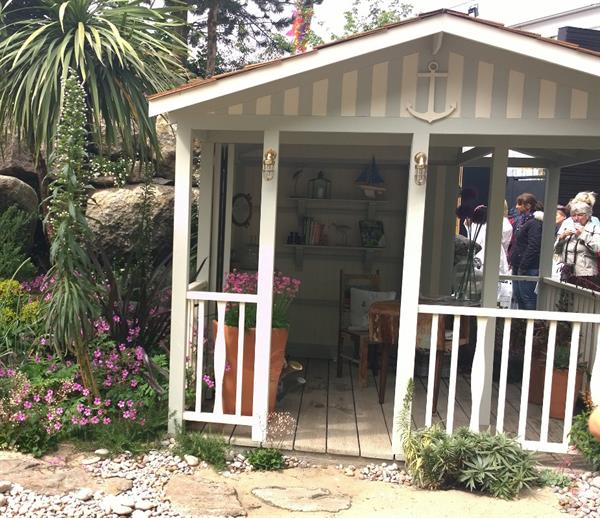 To get the look why not try using a pair of our Wall Mounted Ships Light's placed either side of a summer house door or (if you are lucky enough to have one) your own beach hut!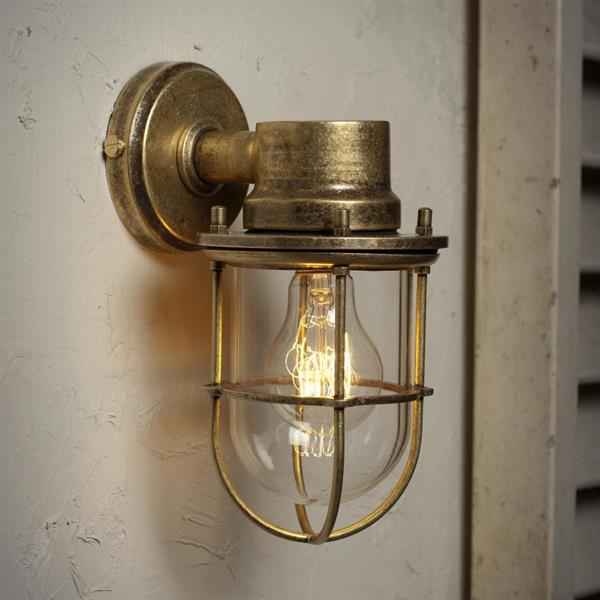 What a fantastic year for Chelsea, and huge congratulations to all the well-deserved award winners this year. I'd love to see some of you favourite pictures from Chelsea and hear how you have been inspired too – why not drop me a line (cassie.rowland@jim-lawrence.co.uk) and share your Chelsea highlights?
FEATURED PRODUCTS: