Grouping pendant lights over a table in a cluster is very much on trend at the moment. It's a really clever way to add extra impact and a stunning focal point to your room.
Some of our customers have kindly sent us images showing how they have used groups of our pendants to great effect in their new kitchen designs. I think these pictures really show how this trend for groups of pendants has both great functionality, and can add a charming point of interest to your kitchen..
Using one or two pendants over a table gives your room a pleasing balance and adds a lovely sense of symmetry to your design. You can see here, for example, how the team at Home and Gardens recently used two of our Leiston pendants in Antiqued Brass to create a strong counterfoil to the stunning dining table setting this table…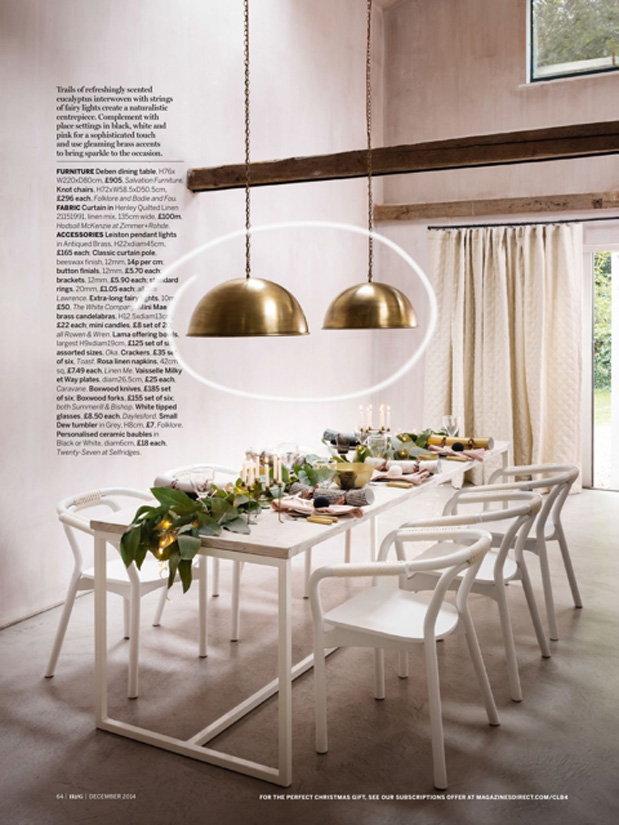 The drawback to groups of pendants however is of course that achieving this look can be rather disastrous for your ceiling. With this in mind Jim has developed an ingenious new collection of stylish and functional triple track pendants and spot lights.
Wired in through just a single hole you can see why these triple pendants are a popular choice with home-owners and electricians alike! We have launched these track pendants with a choice of two of our most popular pendant lights: the graceful Ava Glass Pendant and the classic Barbican Pendant
Available in a range of finishes, they make an elegant and practical feature within your kitchen. I hope you have found some good ideas for your kitchen lighting here . I'd love to hear how you have used this trend for clusters of pendants in your home – why not just email me  cassie.rowland@jim-lawrence.co.uk?
FEATURED PRODUCTS: