We've been enjoying some bursts of gorgeous sunshine in the UK lately, and with longer days and lighter nights sometimes we feel the need to shed our home décor skin and brighten up what's indoors too. We thought we would share our favourite 'quick fix' tips for turning your home into a stylish and seasonal utopia, Jim Lawrence style…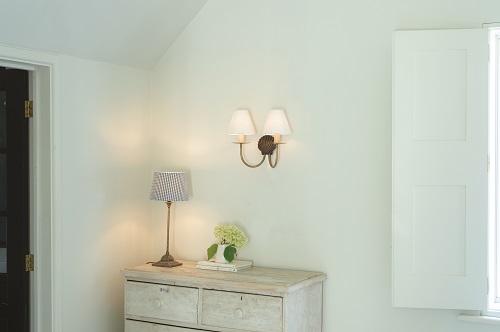 When you're so in love with your Jim Lawrence light but feel the need for a change, a new shade will do the trick. Linen is a summer fabric go-to for clothes, duvets, cushions…you name it! It is sometimes overlooked as a lampshade fabric – but not by us. Shown on our Double Shell Wall Light in Antiqued Brass, two Candle Shades in Cream Killowen Linen contrasts with the ages brass, updating the light to a more contemporary style.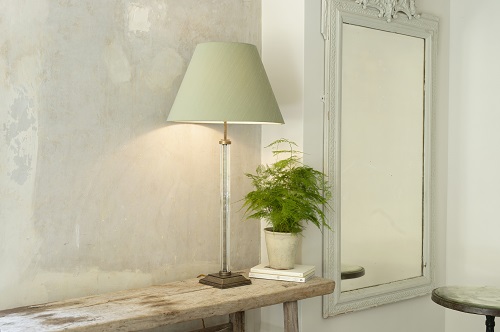 Pictured above is our 40cm Empire Shade in Pale Green Faux Silk, another soft pastel alternative with a little pop of colour for your modern country lighting.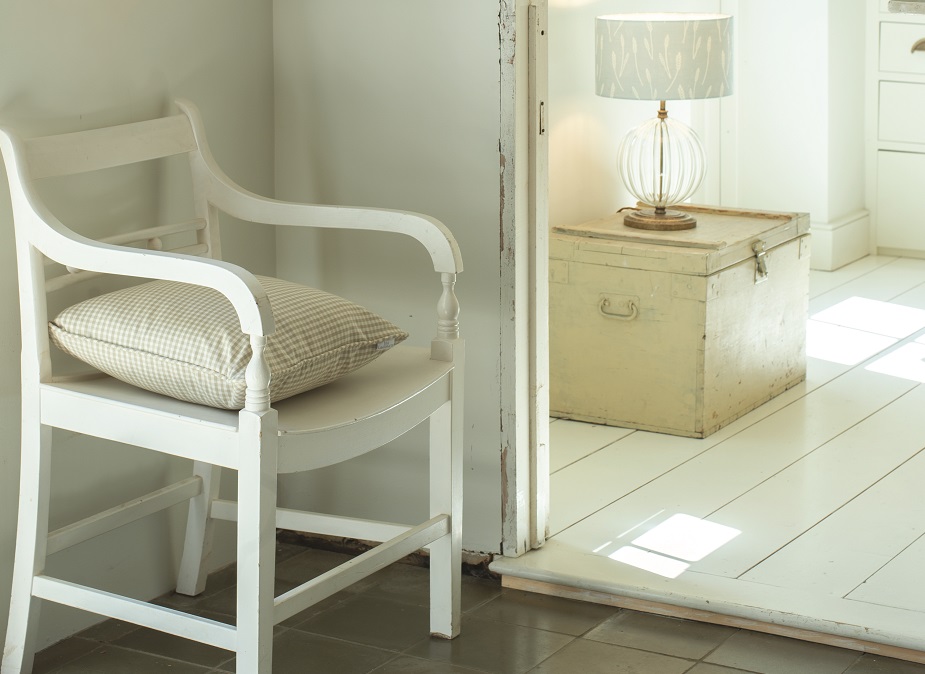 For a little pattern, our Longford Gingham Cushion Covers (above) will bring in some cool country charm. For a plain colour but with added texture, the Waterford Pure Linen Cushions would look stunning in an Off White or Vintage Pink.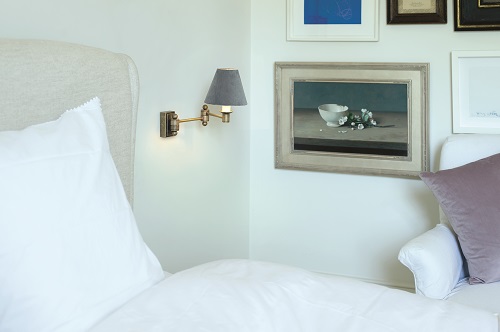 If you're not ready to let go of your soft, plush velvets from the winter then don't fear, our Dusky Pink and Mole cushion covers in Hunstanton Velvet will satisfy your craving for something with more volume.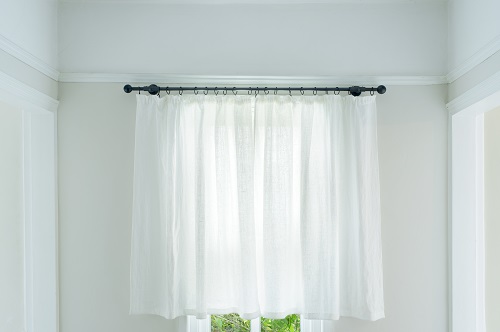 We imagine you're doing this already, but we don't mean literally. We believe in embracing your windows and window accessories, letting even more light flow in by using lightweight pale fabrics. Open up your space with white or lighter toned colours to lift the room and highlight your poles and finials. With curtains like these you can enjoy the lighter days for longer, and they look ever so pretty in a gentle breeze!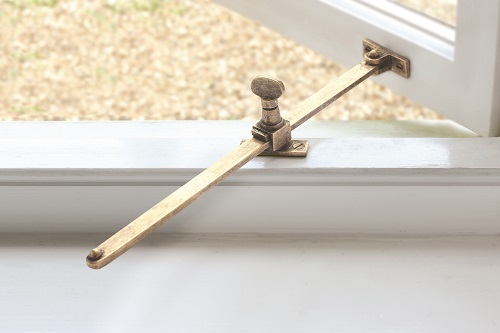 Though more of a permanent fixture, ensuring your window accessories are up to scratch in the summer is important too. With curtains drawn and the fresh air coming in, a unique and personalised touch that comes from hand-made products ensures the view from your window will be beautifully enhanced, finishing the room off with style and sophistication.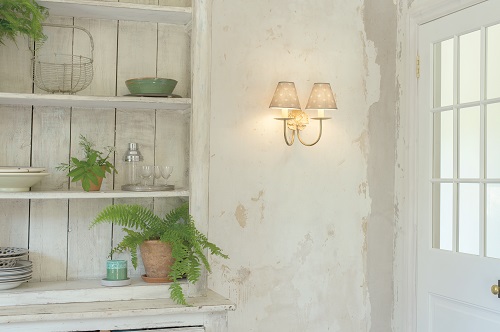 Seasonal blooms are what makes the spring summer months so beautiful. There's no better way to freshen up your interior than with the real deal: foliage! Our go-to plants and flowers are freshly cut from the garden at best, but at a close second you can turn to your local florist to spruce up the corners of your home lacking in colour. Whether you using tumbling philodendrons, delicate ferns or vibrant bunches and bouquets, layering with different heights and matching pots to your décor can be a really fun exercise. We love the faded terracotta against the timeworn walls and white-washed woodwork here, but the options are endless!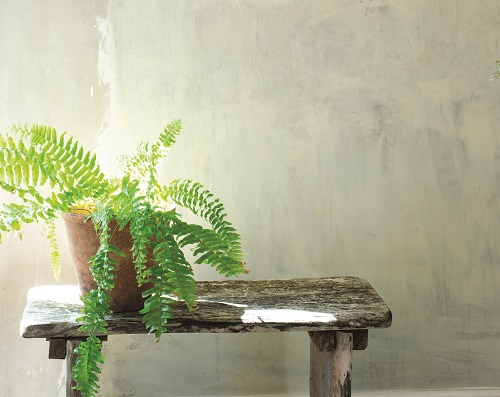 What other ways do you like to refresh your home? Let us know how you use Jim Lawrence products to update your décor! Don't forget to tag us in your home updates on Instagram, Twitter and Facebook. Happy shopping!