The weather may have given us a gorgeously hot summer for a change, but if you've been busy working the likelihood is that you haven't actually had a chance to visit the glorious seaside towns this country has to offer. As we've had some beautiful coastal-inspired fabrics made up for summer we thought we would give you some tips on how to inject a touch of coastal charm and summer into your own home…
Add a touch of French Riviera chic to your furniture for sophisticated summer evenings out on the decking with subtle neutral colours and delicately illustrated fabrics. We particularly love the Ocean Printed Cotton and Sailboat Printed Cotton here at Jim Lawrence that can be made up into different size cushions, and other soft furnishings.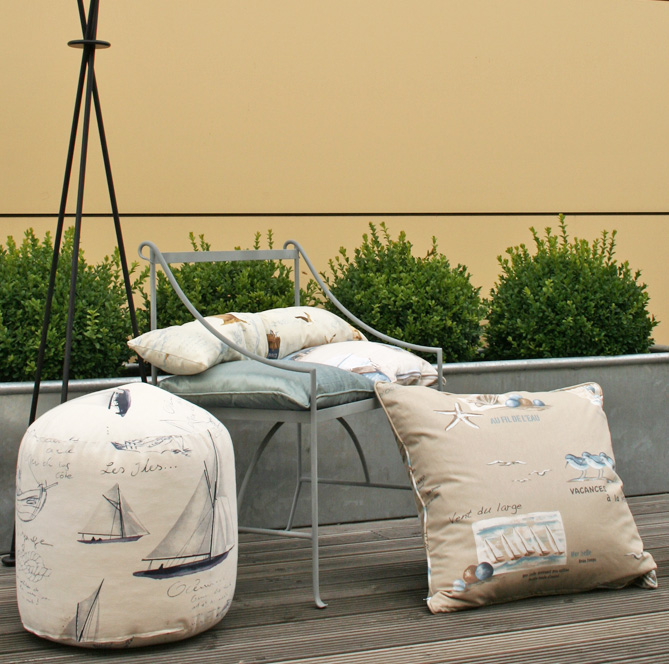 Using a few soft furnishings in fabrics that boldly encapsulate the nautical theme can breathe new life into plain, neutral spaces without having to completely redecorate for summer. Our Long Island Stripe Cotton in Atlantic would work extremely well peppered through a neutral space in cushions and lampshades. The lampshade shown here is sitting on a Roxbury Table Lamp. Pairing such a bold print with another fabric in coordinating colours, such as the Hudson Star Printed Cotton, would stop the theme becoming too stiff and rigid, adding some fun and character.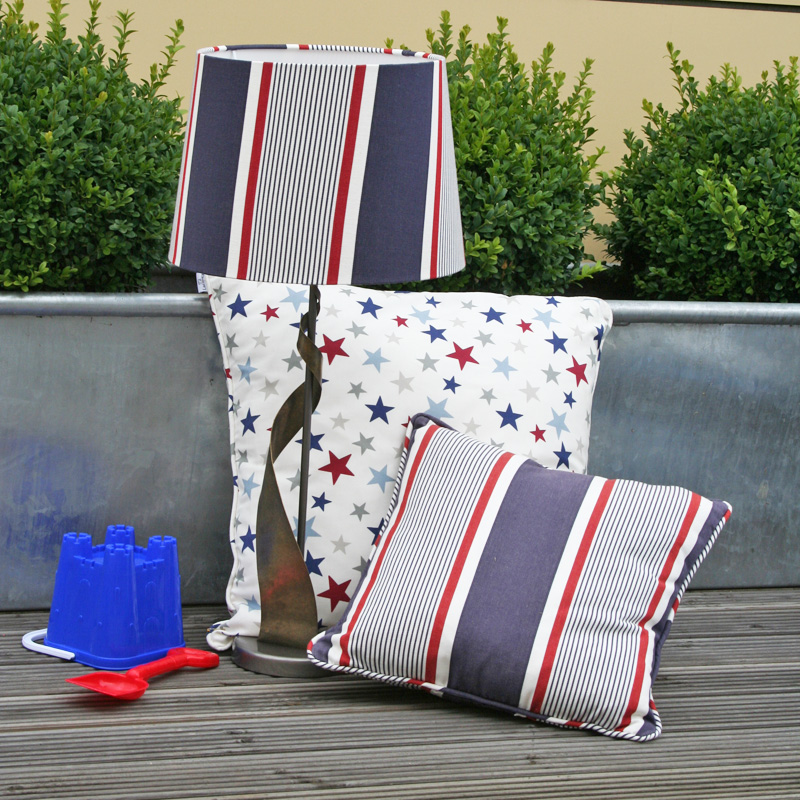 We hope these solutions to instant coastal charm are inspiring, and that you love the fabrics as much as we do! If you've used or styled any of the featured fabrics in an interesting way for summer we would love to hear from you…
FEATURED PRODUCTS: