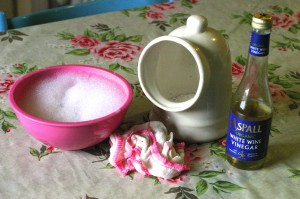 Take advantage of a bright spring day to get your home sparkling fresh and clean for the summer.
Let's get the hard work out-of-the-way first! Nothing is going to make more impact in your kitchen than a really good scrub and clean. It's amazing what a bucket of hot soapy water and a bit of elbow grease can achieve. It's a really good time to overhaul often forgotten parts of your kitchen; lightly washing down your paint work and kitchen cupboard doors, for example, instantly freshen up your kitchen.
Over time polished brass knobs and handles in your kitchen can become tarnished with grease and finger prints.
There are many dedicated brass cleaning products on the market, but a great natural way to restore their shine is to firstly wash them with warm soapy water, and then create your own gentle cleaning solution. Mix two tablespoons of salt and white wine vinegar with a pint of hot water and allow to cool slightly . Apply this mixture to your brass wear with a clean damp cloth. This should remove more stubborn stains and marks and reveal the sparking beauty of this stunning metal once more…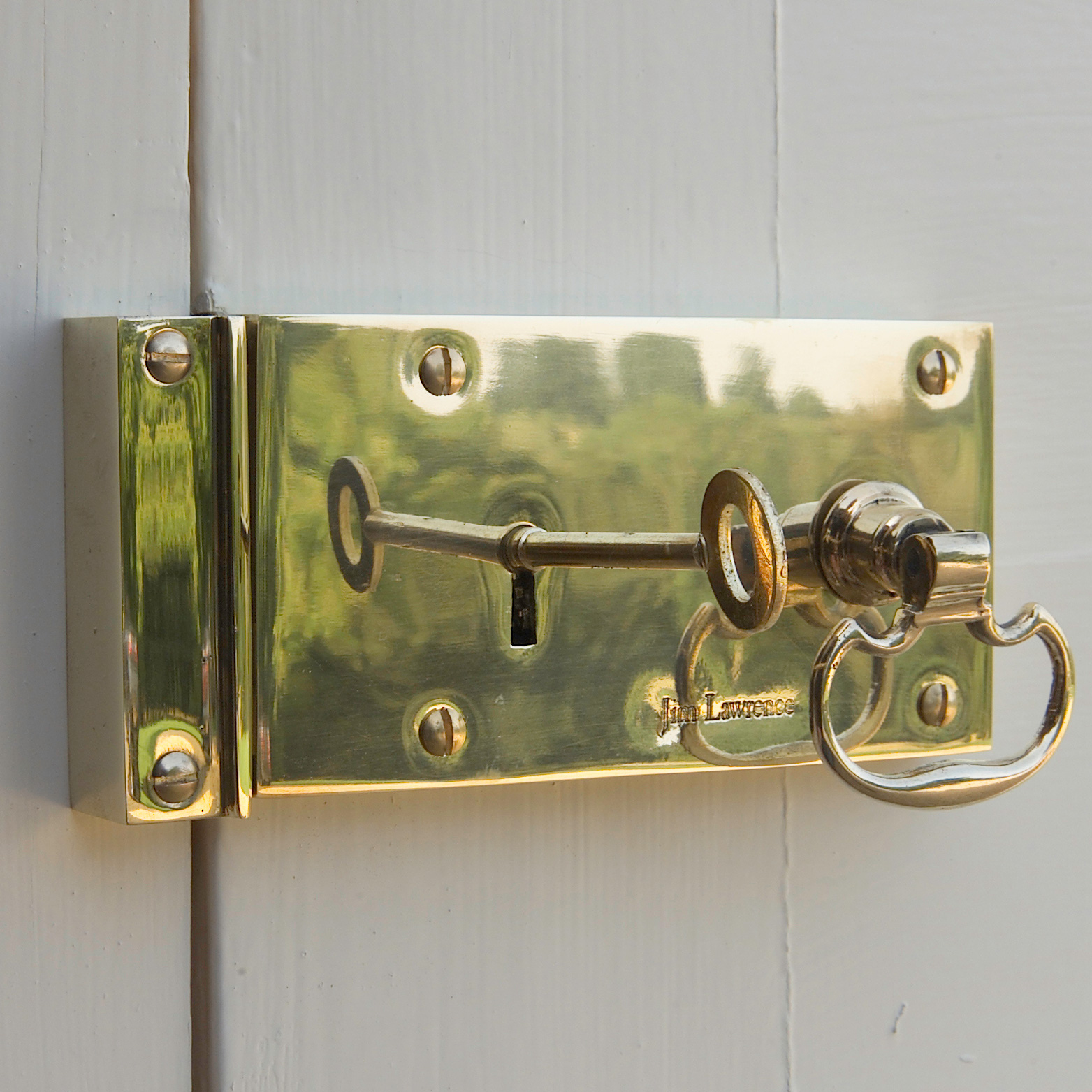 A Brass Rim Lock and Brass Drop Handle from our range of Brass Door Handles.
Next have a real declutter. Create a clean easy space by getting rid of any of those bits and pieces, from scissors and tape, to letters (and even in my case a few bits of kids toys!) from your surfaces and dressers. By paring down the dresser in the kitchen shown, to a simple white theme, you can see how the whole space is much easier and more pleasing. Be tough on that clutter.
The real key to a clean tidy clutter free home is to have plenty of storage. Adding extra racks, rails, hooks and shelves really helps to keep your kitchen stay neater for longer. Be inventive with your storage solutions.
A cheery cotton shopping bag shown here on a larder hook is a good place to store spare plastic shopping bags, or even a clever place keep your garlic bulbs fresh.
Fabric notice boards remove unwanted letters and notes from your surfaces and add a splash of colour and style to your kitchen. Available in a choice of over 200 possible fabrics, with complimenting ribbon, our hand-made notice boards will always co-ordinate with your kitchen design.
Think of them as a much deserved treat for you and your kitchen after all your hard work !
Once everything's clean and tidy there's only one thing left to do … put the kettle on and enjoy your sparkling new-look kitchen.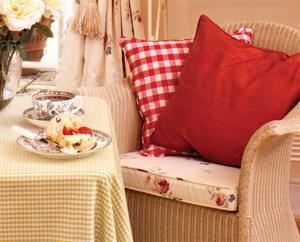 I'd love to hear your spring cleaning tips. Simply post a comment below or email me on cassie.rowland@jim-lawrence.co.uk.
Happy Spring Cleaning !
FEATURED PRODUCTS: