Since being at the Chelsea Flower Show we have really got the exhibition bug and our next stop was Olympia. Every year they host the Spirit of Summer Fair and this year they decided to join this with the HOUSE event for inspiring interiors, design and decoration – we soon jumped on the idea and decided to attend.

We decided to stick with the same theme as Chelsea for our stand (inspired by Ickworth House in Suffolk) however we chose to showcase more of our indoor range of lighting and furnishings. We selected a range of wall lights, pendants, standard lamps and soft furnishings which all looked fantastic!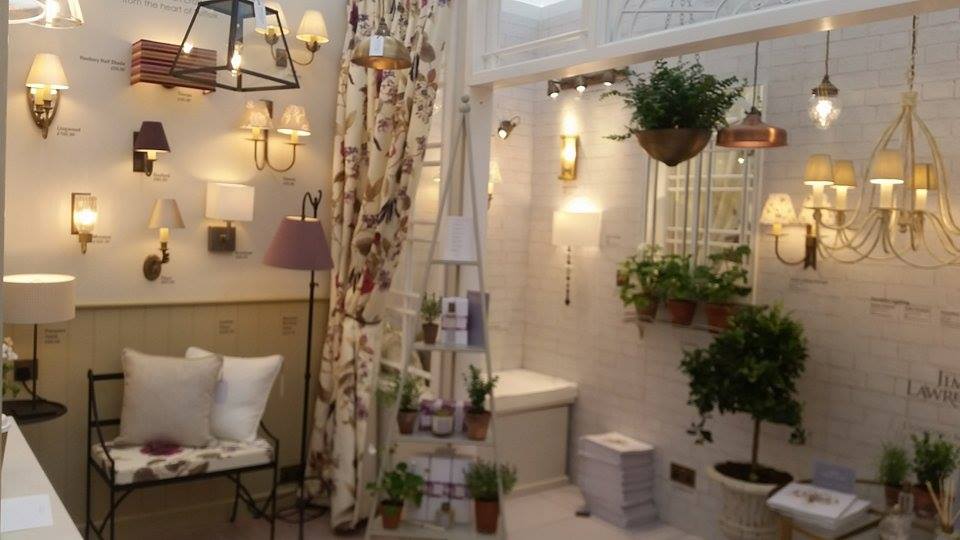 We spent all day Tuesday getting everything ready for 10am Wednesday morning. We are extremely lucky to have such a great team of guys from our workshop who kindly helped us put everything together – it wasn't the easiest job but we managed it and the finished stand looked amazing! It was really exciting seeing everyone else set up their stands and we had very friendly stall neighbours from  KLC School of Design and Reed Harris. Before we knew it the day was over, and we all made our way home for a much needed nights sleep ready for our first big day.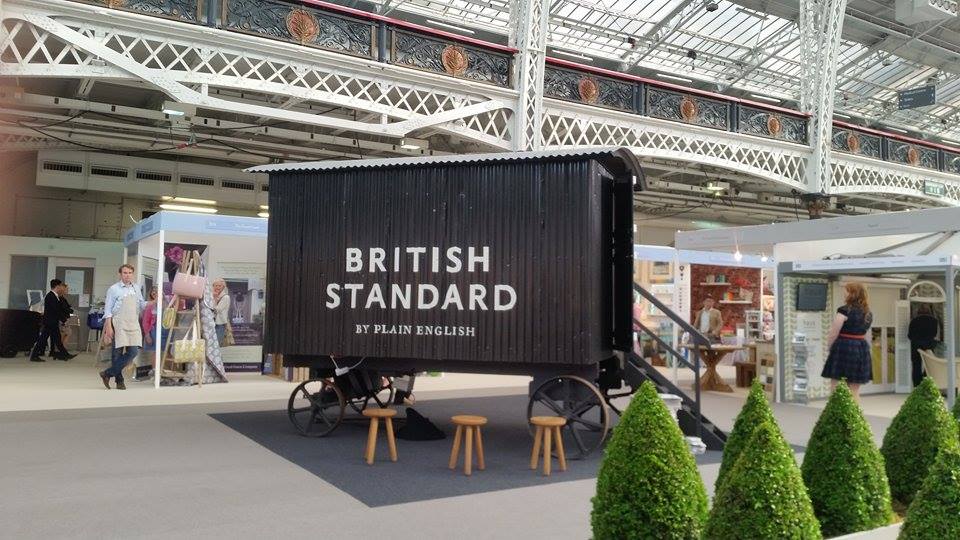 British Standard by Plain English had such a quirky stand – we loved it. It really stood out and we couldn't help but get a little pic – we do have a rather soft spot for Plain English, they are our Suffolk based buddies and their work is simply stunning!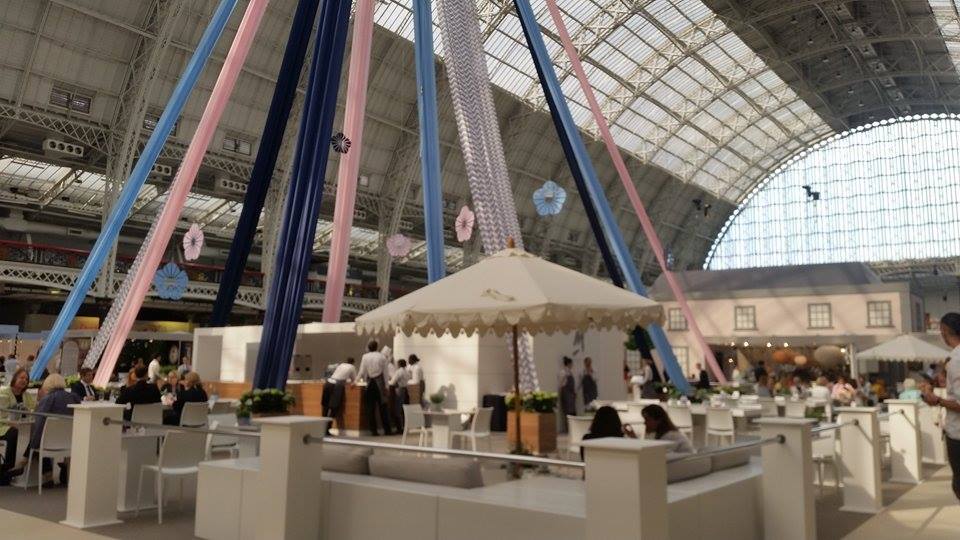 Our stand was just round the corner from the main eating area which was beautifully decorated. This meant that we had a nice steady flow of customers and each and every one were so lovely and complimentary about our stand. We took it turns to grab boxes of brochures from the storage room (they weren't the lightest boxes!) and refill our piles on the stand, people seemed very keen to take one and have a browse at home which was fantastic. In particualr, our Ava Pendant proved to be very popular, along with our Heritage Copper finish.
It was a very energetic four days but we all loved it and its great for us to get out there and chat to our customers. If you came to Olympia or RHS Chelsea then please do let us know what you thought, not only of our stand but of the whole event to clare.mayhew@jim-lawrence.co.uk.