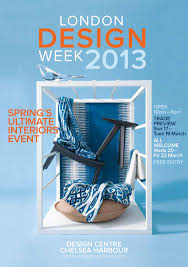 We headed down to the Design Centre at Chelsea harbour yesterday for the London Design Week. Full of ideas , trends for 2013 and a amazing style inspiration, Chelsea harbour is always a fantastic place to visit for anyone with an interest in interior design .
The harbour was looking particularly lovely this week bursting with of hyacinths and cheery blossom it really felt like spring had arrived.
We enjoyed a great masterclass in choosing the perfect capsule collection for your home, from some leading lights in design : the renowned Allegra Hicks (who was completely glamorous) , lovely Marianne Cotteral (who was v cool and stylish) and Elenoara Cunietti (who we all agreed would be a great person to go for a glass of wine with).
We then spent a very entertaining hour listening to the brilliant Shaun Clarkson, whose bold colours and design can be seen in many of London's hottest bars and restaurants, as well as his work with for private clients. He has an infectious laugh and brought a real sense of fun to his talk about his work in design.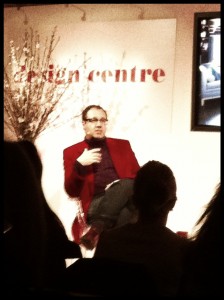 So what did we learn?! Well as well as a great hint that owls are trending (thanks Shaun!) here are our top 5 tips from yesterdays trip:
1. Grey is omnipotent. There is still no end to the concept of grey being the new beige. Shaun suggested painting your house in  shades of grey from the darkest in the basement to the lightest shades at the top of the house, which we thought was a rather clever idea .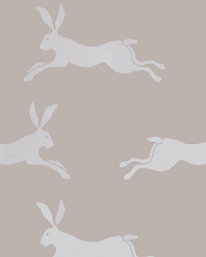 We really liked the beautiful Jane Churchill 'March Hares in Stone' wallpaper we found at Colefax and Fowler. It combines all the best of those delicate shades of grey, perfect for a period house , with the cheer of Easter and hares a plenty!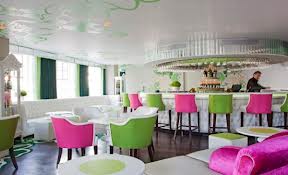 2. Its all about colour this coming year. All the experts agreed that being brave with colour is the way forward . We loved Shaun Clarkson's idea of 'pop' colours that bring a splash of colour to a neutral grey room.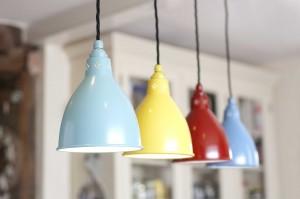 We couldn't help but think our Barbican pendants in their gorgeous variety of colours would a great way to make a room 'pop'.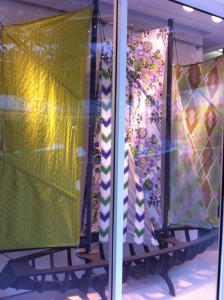 3. Keep it geometric. Shapes in fabric and wallpaper are having a real renaissance . Our favourite shop window from the week had to be Zimmer and Rohde. The stunning boats they had created for their shop window looked  brilliant adorned with their latest geometric patterned fabrics.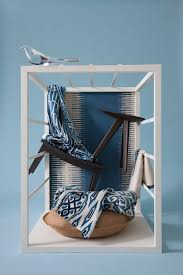 4. Enjoy marrying old furniture with new for a fresh style this year . We had some sage advice from Marianne Coterill about the joys of combining old vintage pieces with very modern items within your home . She showed us a beautiful school table she had found in a boot fair that has now become a life long piece for her . Finding vintage bargains and up-cycling them was very much a hot subject, and she completely inspired us to get our boots and coats on and hit the auctions and local markets this weekend. If you are feeling adventurous Shaun tells us Brussels is a great place to bag a vintage bargain – sounds like a great reason to book a lovely weekend break to Antwerp to us!
5. The big colour on the horizon is Colbolt blue (and grey still of course). One to watch for autumn/winter 2013…
The Design Centre Chelsea Harbour is open to trade and public throughout the year – and is well worth a trip . It's amazing to see all the best of British design in such stunning surroundings. Check out their website for more information about upcoming events at www.dcch.co.uk.
I'd love to know what trends you are using in your home this year. Why not drop me an email cassie.rowland@jim-lawrence.co.uk or leave a comment below.
FEATURED PRODUCTS: