We had a tremendous response to our Spring Competition this year, to name our latest table lamp design. Poor Jim had the unenviable task of choosing from over 400 fantastic entries.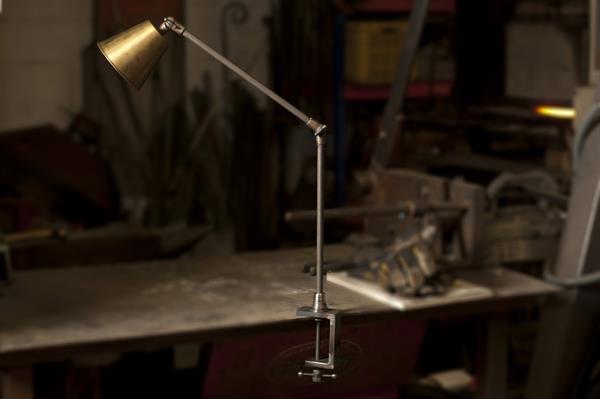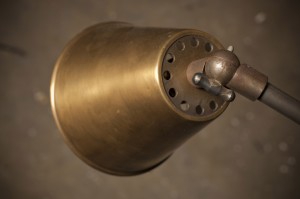 Since its early designs our latest light has been a real talking point in the workshop. Its clever desk fitting was certainly an inspiration for lots of the name suggestions. In fact we had over 30 suggestions for variants on the theme of 'Clamp Light' including the 'Glam Clamper', 'The Clampon' and the 'Glamp'!
But when it came to it Jim's an old sofite for British heritage, and his very favourite suggestion was sent in by 18 year old Charlie Thynne, a design student from Biggen Hill.
Charlie's entry was submitted by her design teacher Louise Rees who said "I discussed this competition with an A level product design student, giving her the task of creating a name for the lamp that is fitting for the name Jim Lawrence. Our school is in Biggin Hill, next door to Westerham, home of Churchill. She felt a most fitting name for the design, with its strength of character and resilience was Chartwell, his family home."  Jim felt 'The Chartwell' was the perfect name for our beautiful new British made desk lamp.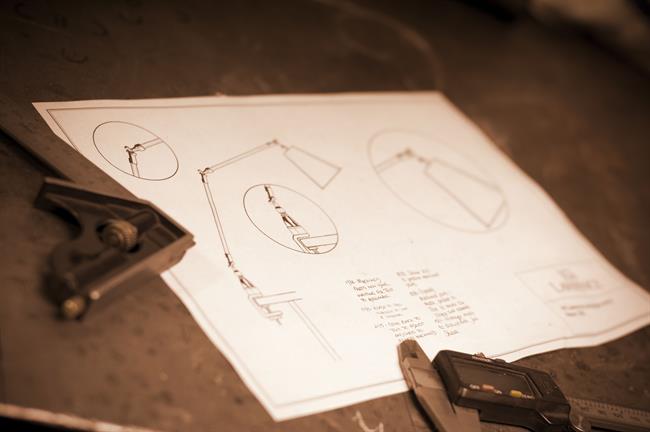 Charlie tells us she will use the voucher to buy smartest student accessory ever as she heads off to Goldsmiths later this year! Good luck with your course Charlie.
The Chartwell is still in our workshops going through the vigorous final testing stages at the moment,but we hope to launch it in our new 20th  Anniversary brochure in September – watch this space for more news of its arrival.
We also wanted to say a huge thank you to everyone that entered the competition and sent in such great suggestions.
FEATURED PRODUCTS: