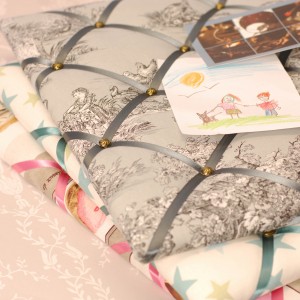 Finding a home for the ever growing additions to my household is a constant struggle. I have trawled the internet for ideas that help in arranging, organising and tidying. I have put together a list of some of the most interesting, pretty and practical ideas I have found to make your life a little easier.
A Beautiful Collection of Fabric Notice Boards
These stylish fabric notice boards are a great organisational tool for tidying away all those important pieces of paper we all have lying around. They are a relatively inexpensive way to add instant structure to a room and can be made to match the décor with any fabric.
A fabric to match any room in the house
When you have a smaller than desired room, it's always handy to utilise all space possible. These Fintorp storage containers from Ikea are great for all different types of items. It is a fantastic way to free up surface space whilst adding design edge to your room.
Make space on an overcrowded desk
This simple storage solution can be adapted to your own needs. You could also create this look yourself with a length of pole and as many S hooks as you like.
Keeping adding hooks for more hanging space
​This Wall Mounted Pan Holder is also a fantastic way to free up surface areas in your kitchen. You can hang anything from pots & pans, dishcloths & tea towels  to flowers & decorative items.
Hooks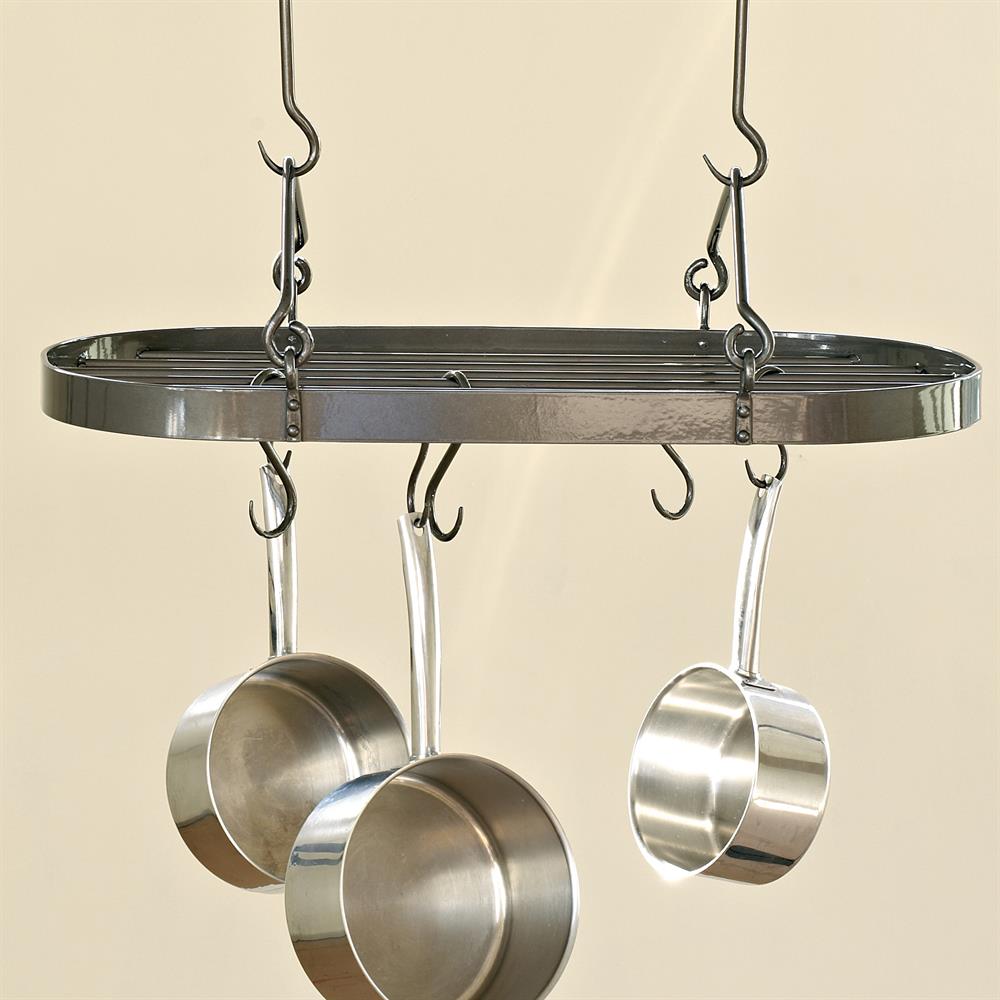 Coat hooks are an uncomplicated and obvious solution to hallway clutter. They also come in a large range of designs, leaving it open to creating your own style. A beautiful coat hook to de-clutter your hall.
The Hampstead Coat hook is an example of a traditionally designed coat hook with space for six items. For our full range racks, rails and hooks please click here
If like me, you are in to style DIY then why not try something a little different, inspired by the humble hook.
Using door knobs and handles as hooks is a great way to add your own twist whilst creating more storage space.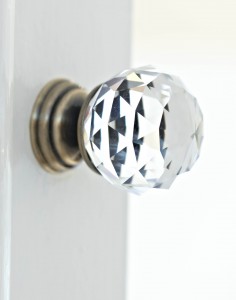 This Crystal Cupboard knob would look beautiful as a storage hook for your jewellery or ties. Simply fix it straight to the wall or attach it to a piece of textured material to make a bigger statement.
There can be a lot of unused ceiling space in some areas of your home. If like me you have a kitchen that is on the smaller side, it is really handy when you come across products that allow you to use all the space available.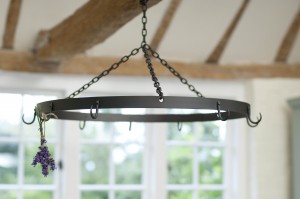 This Round Pan Hanger is a great way to have cooking essentials at your finger tips instead of stacked away in cupboards.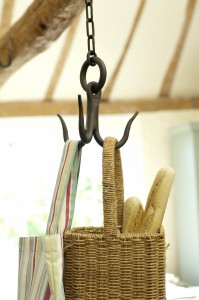 The Larder Hook is another example of a quite traditional hook. This hook, however, attached to the ceiling so could take pride of place in an unused corner of the kitchen.
We would love to hear from you if you have any storage ideas of your own. Perhaps like me you like to create your own, if so we would love to see it! Please comment below or find us on Facebook and Twitter.
FEATURED PRODUCTS: