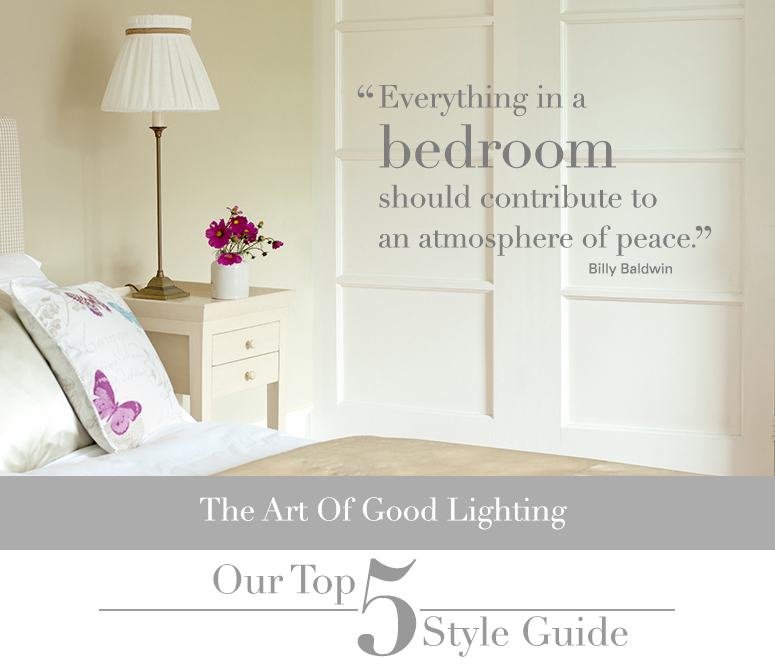 Most of us enjoy choosing paint colours when we decorate a bedroom – but are you as confident in your lighting decisions?
Here are our top five suggestions for creating the perfect bedroom lighting scheme: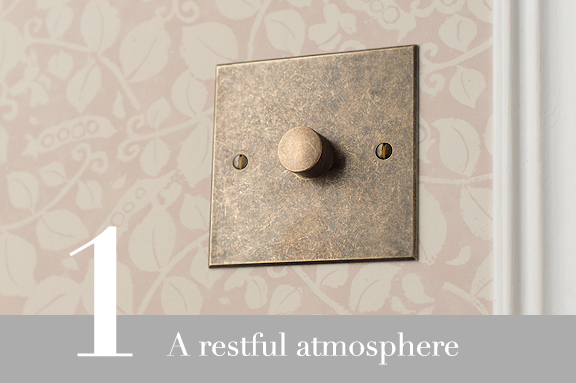 Fitting dimmer switches to your lighting is such an important way to create a calm, restful environment within your bedroom. Our range of dimmer switches are available in seven different finishes to match perfectly with your room design, and because they are all handmade here at our Suffolk workshop we can design any size and configuration of switches you need.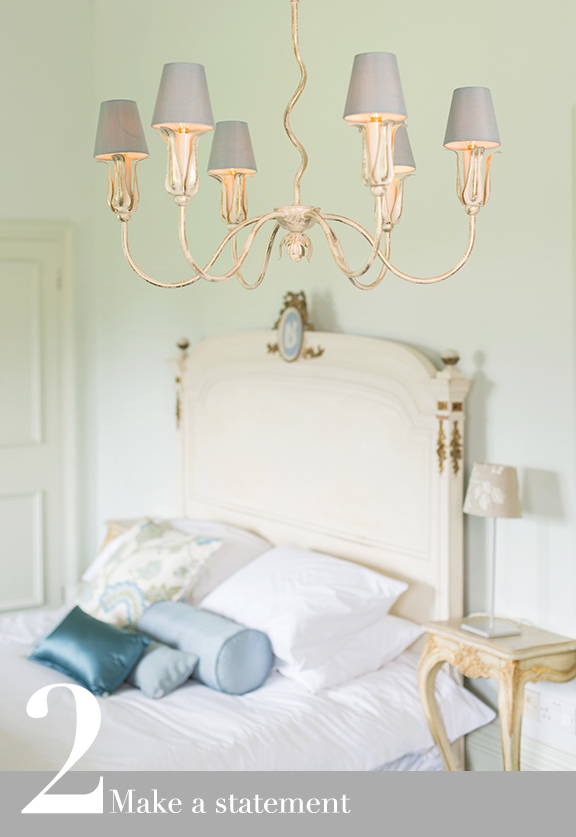 Can there be anything more romantic than a beautiful chandelier creating a stunning centrepiece in your bedroom? The light will bounce and reflect throughout the room and give the most stunning effect.

Harsh down lighters have crept into house designs in the past few years. They transmit a cold flat light which can highlight your skin most unflatteringly – not ideal for lighting a bedroom!
Replacing down lights with wall lights will create a much kinder, gentler light. With over 250 candle shades to choose from in our range, this is also a great way to add an accent of colour to your room design.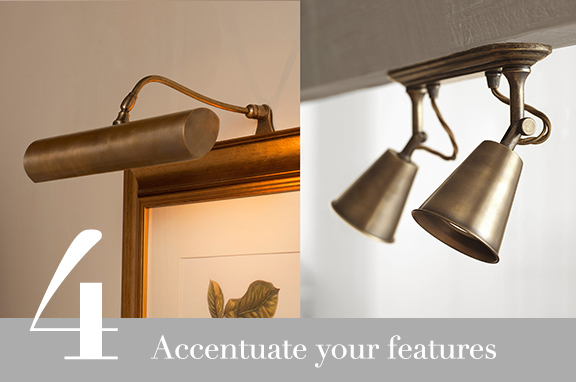 We all have pictures we love in our bedroom, but are you making the most of them? Our range of period-look picture lights are a great way to create a point of interest within the room design, and boost ambient light within your room at the same time. Highlighting a room's features is a great designer trick. If you have a decorative fireplace in your bedroom, for example, try using spotlights to boost the light levels on it – this will cleverly draw the eye to the best features in your room.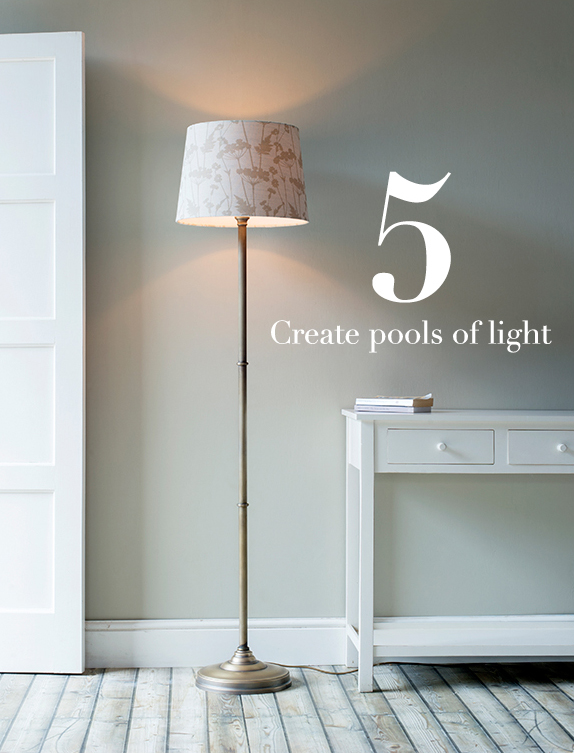 Table and floor lamps are a simple and stylish solution to boosting light in a particular area of your bedroom. Not only are bedside lamps a practical necessity for reading and so on, but a well-chosen pair of bedside lamps creates a wonderful symmetry within your bedroom. We think nothing quite beats an old-fashioned standard lamp in a bedroom. A floor lamp with a large handmade lampshade is the perfect way to underline your colour scheme too.


With 20 years' experience in lighting our dedicated sales team are happy to help and adviseyou on any lighting questions you may have simply call: 01473 826690.
FEATURED PRODUCTS: