Hi, my names Millie I'm 14 and I enjoy designing and drawing and do a lot of art in my spare time. I also do cheer leading which I attend every week. I enjoy coming up with new creative ideas to show my family! I take Art, DT, Sociology and History at School.

When I had my first tour about 6 months ago I was very nervous as I haven't been to a place like this before! I was a bit scared to come at first as I didn't know my way round the building, but I easily managed to fit in and all the workers are lovely.

I first visited Nicola who showed me round and welcomed me to Jim Lawrence which made me more confident about coming every day of the week.
I visited every department in the workshop to make the lamp I have achieved at the end of the week – I'm very proud of it! I first learnt how to use SketchUp to design my lamp and went through tutorials that where very interesting to learn how to use different tools. After that, I got to meet a very clever man called Lee who helped me make the lamp. I learnt that there's loads of steps to make one product and how much time and effort workers spend on making the products at Jim Lawrence which is extraordinary!
Lee showed me how to use different machines and what metals to use and what equipment to use, I was really interested in how my lamp got made and I've learnt a lot from meeting Lee. After I went in the showroom to find the colours that suited my liking and what colours I wanted to design my lamp, in the end I went with matte black and gold which looked good! I then got the chance to meet Cary who is a lovely lady who helped me around and taught me a lot about the painting department which I really enjoyed as I love painting! I got showed how to paint products and what the process was. I even got to paint my lamp, with powder paint and wet paint which was really fun. I then got taught how to do different effects with the paint.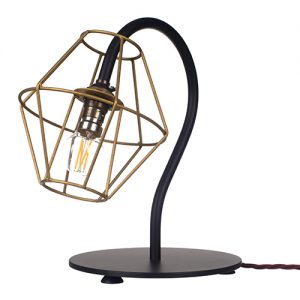 After the painting process I got to meet Julie who was really nice and taught me how to do wiring. She first gave me a tour around the wiring department, so I knew who people were and what stations there were. Everyone was so welcoming and I settled very quick. Julie taught me how to wire my light and I now know how to wire a plug which is really fascinating. I learnt how to wire a lot of Jim Lawrence's products which was an amazing experience to learn. I found out that wiring is a strength of mine as I managed to learn how to do it very quickly! Next, I learnt how to check if the wiring worked, so we used a machine that checked if the lightbulb turned on – luckily mine did! Lastly, I went into the packaging department where I learnt how to package products. I was able to package my own lamp that I made during the week. I learnt that the packaging department is harder work than I thought and is a very tiring job. I made a strong bond with a lovely lady named Emma who helped me with every stage of packaging and we shared the same interests.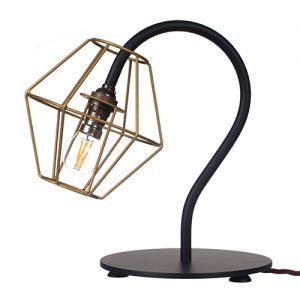 I can use the skills in future life with designing products on SketchUp and showing other people how to use it and what you use it for. I have also picked up that having a smile on your face like all the workers at Jim Lawrence all the time makes a good impression on all the other workers! I have learnt as well that safety rules are very important especially if there's dangerous machines and equipment being used.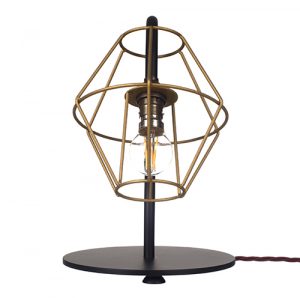 We absolutely love Millie's lamp and think she has a great eye for design. Are you looking to take part in work experience with us, or know someone who is? Feel free to get in touch with Nicola at nicola@jim-lawrence.co.uk. We look forward to hearing from you!