​We love to keep you updated on the new additions to the Jim Lawrence range. We have selected a few of our favourites for you to see here. The new Cranfield spot light makes the perfect task lighting. This spot light is designed to go on the ceiling and looks beautiful over a side board or sink in the kitchen. A great little spot light to highlight an area of a room in a hard to reach spot. The spot light is shown here in Nickel but is also available in the more traditional antiqued brass, as well as matt black, polished and plain ivory.
It is getting close to Christmas and it is the time of year when family and friends gather in their hundreds and keeping mess to a minimum is hard to achieve. The new Bistro Oilcloth could be a welcome addition to your household this Christmas, with its wipeable qualities. The beautiful french themed fabric doesn't have the shiny texture of normal wipeable tablecloths but instead boasts a matt finish. The Bistro cotton is dotted with a French Cafe menu design, giving a wonderful vintage feel to the fabric. It is a lso available as an un-coated fabric, allowing you to use it anywhere you wish.
The Westley Door Knocker is another new addition to the Jim Lawrence range. This heavy weight door knocker could be the missing piece to your front door. It has a solid, robust feel to it and would look beautiful on a period door as well as a more modern door. Shown here in a polished finish, the Westley is also available in a gloss black, matt black and plain ivory.
​
The New Doncaster outdoor light not only has a contemporary, modern design but also innovative LED technology. The Doncaster has an integral LED bulb that should last for 50,000 hours of use. This means that if you kept the Doncaster on for 7 hours a day it should last you for almost 20 years. A great outdoor light that gives a striking look and piece of mind that when your searching for your keys in the dark, the bulb wont run out.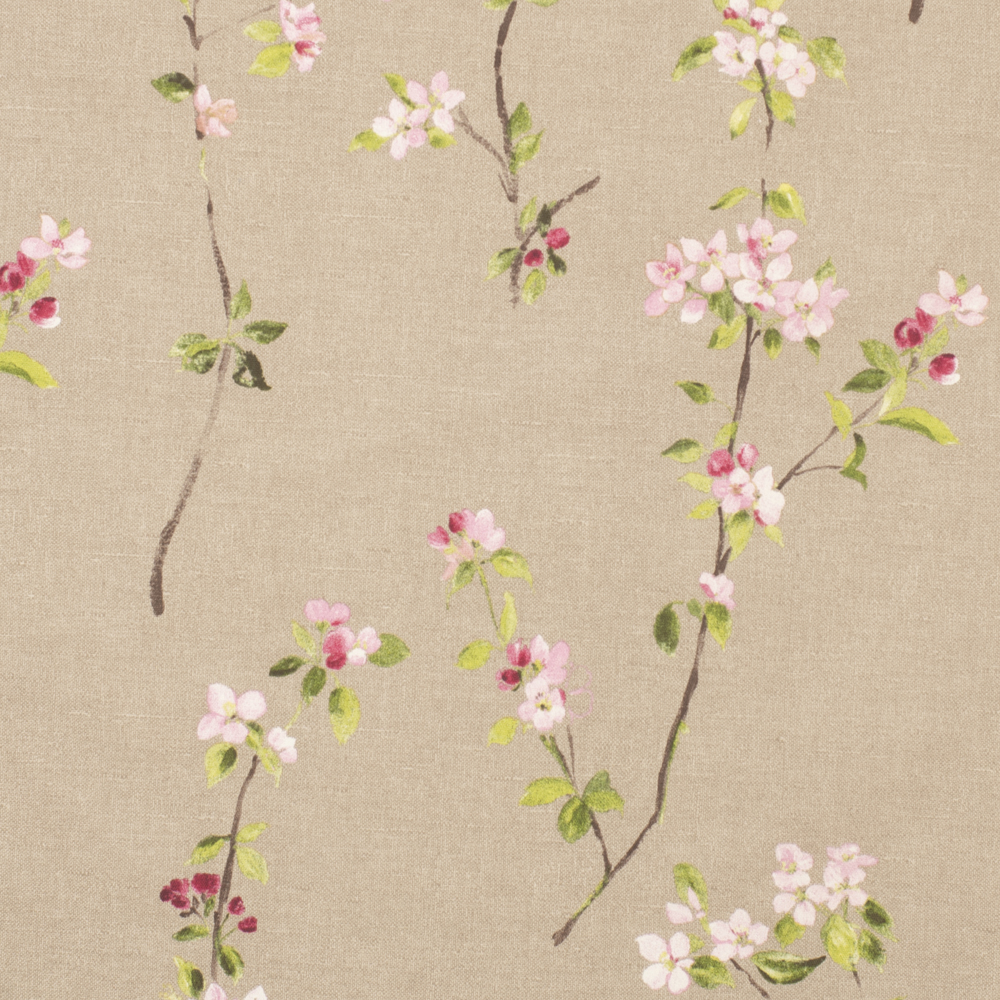 This beautiful Blossom fabric is 100% linen covered in sprigs of pink blossom. This sweet fabric is a lovely way to bring spring into your home early and a fresh feel to your room. With a wonderfully natural backcloth, the blossom stems in whites and pinks are beautifully emphasized. The Blossom is also available accented with peach.
Here at Jim Lawrence we are constantly trying to design new products that we hope you will love. If you have any suggestions for something new for us the create we would love to hear it, so please comment below or send us a tweet or facebook comment.
For a full range of our products please click here to be taken to our website.
FEATURED PRODUCTS: