We have a winner !
We had some fantastic responses to our question of where would you put our Samworth Glass Oil Lamp.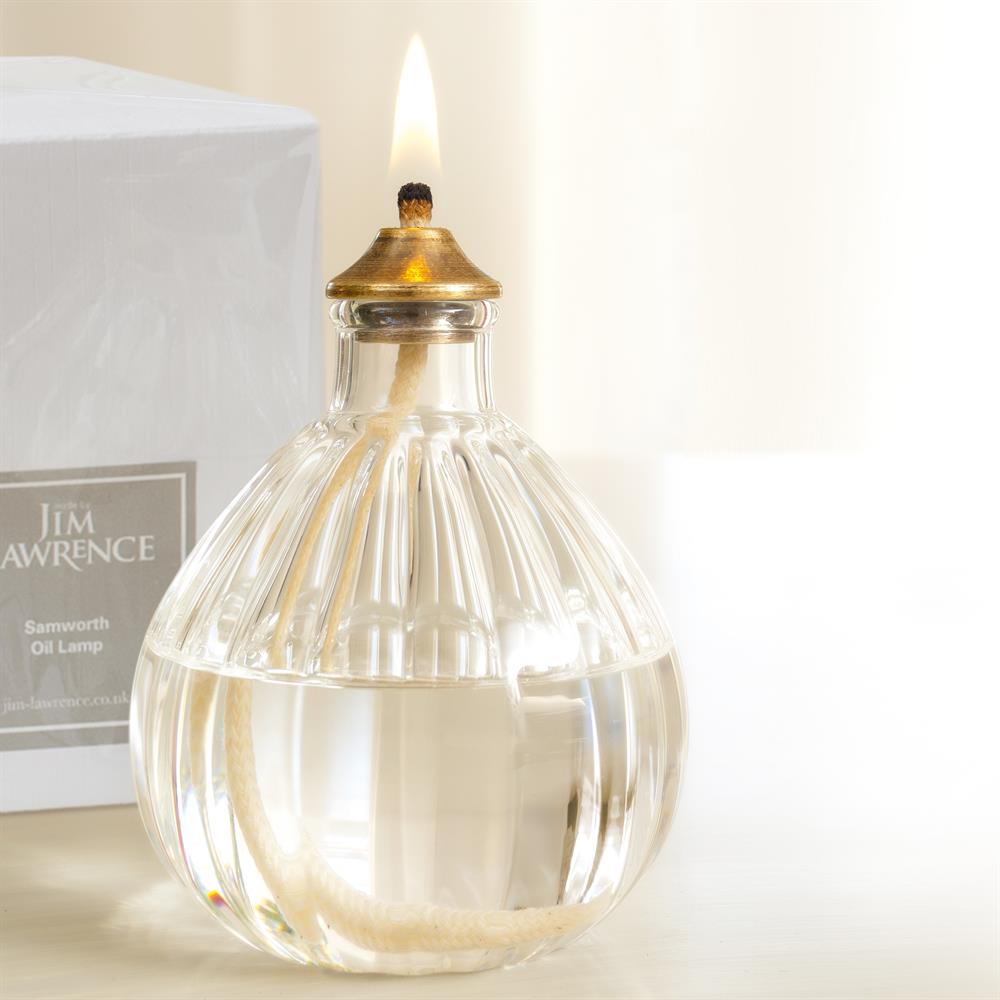 Some of our favourites included :
In a Hall: "The window ledge of the slit window alongside the dark oak door is the ideal setting for the Samworth Oil Lamp. The lamp complements the Twisted Door Handle and Westley Knocker."
In your Lounge: "This beautiful lamp would fit perfectly in this very cosy room. It's gentle glowing flame will give an atmosphere of peace and relaxation after a hard day's work."
In your Living Room: "My church candle on the mantle shelf is getting on my wick! I would love to replace it and bring a touch of vintage glamour to the room."
Even in your Garden Shed:.."The lamp would light up my garden shed where I could snuggle under a blanket, read a good book and dream of a hot and barmy summer to come!"
But the stand out answer for us was from Sue Jenkins , Surrey who said :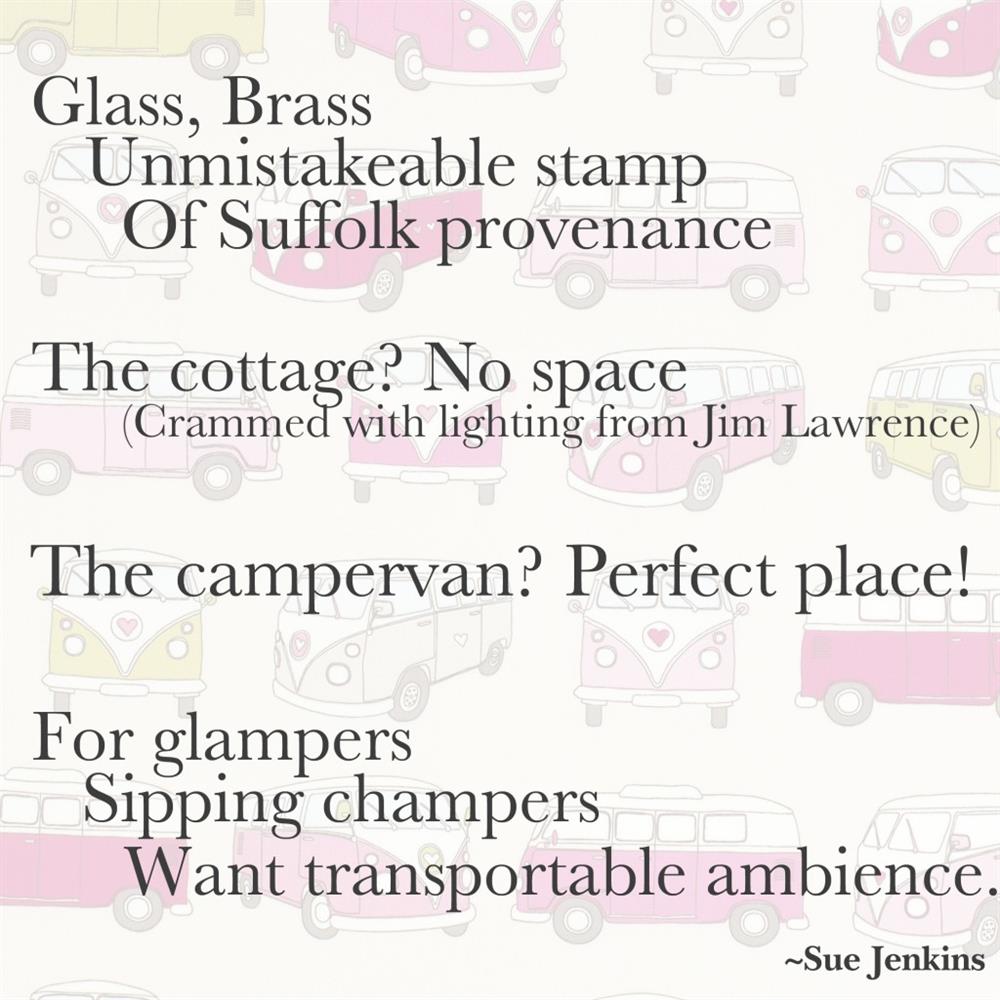 Talking of campervans it also reminded us of the rather sweet new fabrics just in this week …
…Campervan in Blue and Campervan in Pink.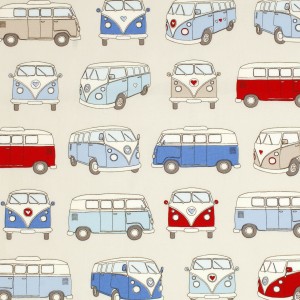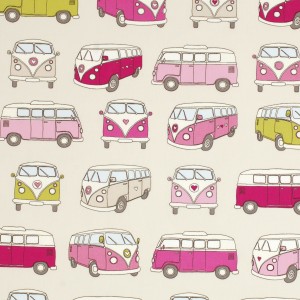 Well done Sue we loved this one ! A £50 voucher and a lovely Samworth Glass Oil Lamp are winging their way to you as we speak.
Now all we need is a good honest British Summer to inspire us to get camping…!
Hope your new oil lamp looks great in your campervan Sue.
FEATURED PRODUCTS: