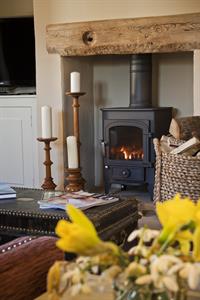 When we heard from one of our customers about some rather stylish self catering barns in Derbyshire we thought we'd share them with you (and even better we couldn't help but notice rather a lot of Jim Lawrence products in the barns!) The Brailsford Barns have beautifully designed rooms and our Jim Lawrence products really add the finishing touches to the rustic country look.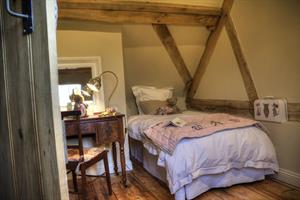 Wharton Table Lamp
We think this beautiful, slightly retro-style table lamp looks absolutely at home in this sweet vintage bedroom
Cromer Tables
The elegant design of our Cromer Tables  provide a perfect simple bedside table for this beautiful bedroom.
Jim Lawrence products have been used throughout the barns including curtain poles and finials, lighting, tables and the majority of door and window fittings. They provide the perfect accompaniment to a beautifully restored historic building.
Have you spotted any of our products on your travels? If so we'd love to hear about it. Why not post in the box below and let us know which stylish getaways you've been to recently!
FEATURED PRODUCTS: