In celebration of our rural roots, we are thrilled to introduce our new Cow Parsley Collection in three pretty colourways. This fabric features an almond coloured Cow Parsley motif on a cotton mix of Duck Egg Blue, Soft Gold and Soft Grey.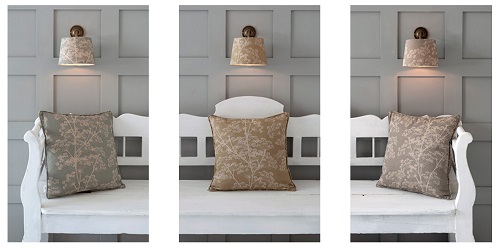 We feel it only natural to embrace our British heritage when it comes to our products. We live in a place of such historical richness where inspiration is all around, constantly influencing our design choices whether through architecture, colour or age-old manufacturing techniques.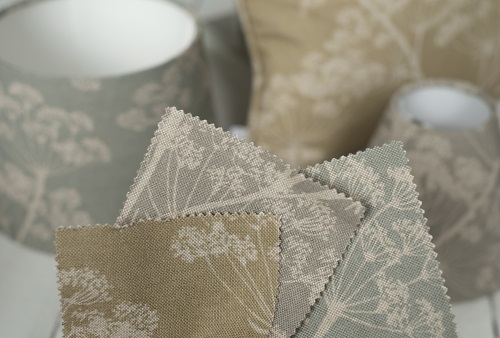 We have all spent a great deal of time reassessing what it means to be home, and one thing that has united many of us is the appreciation for the beautiful landscapes that we have on our doorstep in Britain. What better way to pay tribute to the beautiful countryside of England than creating a product that celebrates our natural surroundings every month of the year?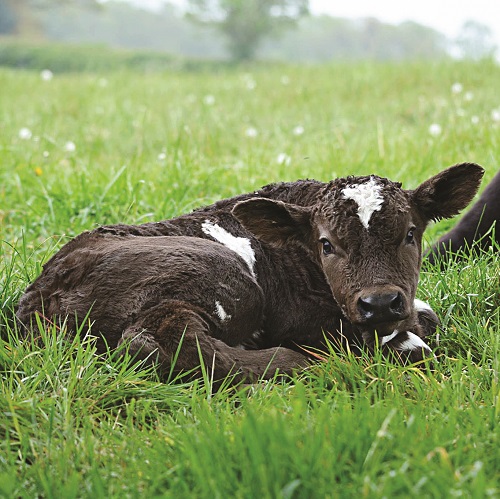 Still based on the farm where the business began over 20 years ago, Jim and Sheena are well versed in the landscape of rural Suffolk. In Spring, the familiar sight of Cow Parsley is laced through the hedgerows, dancing its way down the bumpy country lane customers once travelled down to find us.
Synonymous with country living, this delicate wild plant was a first choice for our fabric pattern. When it came to choosing the colour palette, it was clear that plucking their favourite views rom the farm across all mesmerising seasons would be translated into this new collection.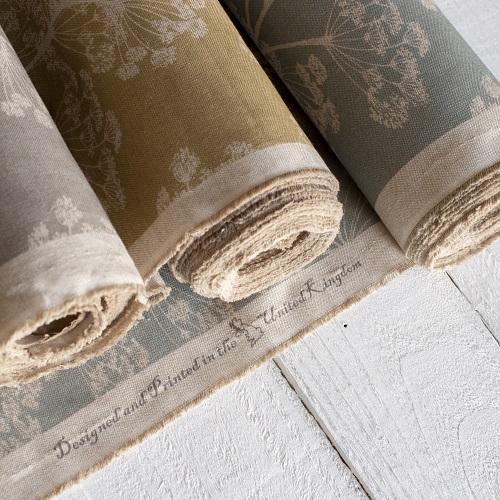 We opted for Grey, Blue and Gold to summarise the best parts of country life from January-December. Soft Grey to emulate the fresh dew of early spring mornings, autumnal woodsmoke and the crisp frost of winter. Soft Gold inspired by the glowing warmth of late September light, fire embers in December and the flourishing tones of daffodils come March. Suffolk is renowned for its skyscapes thanks to its relatively flat terrain, so a sprightly Duck Egg hue honours the large expanse of blue that creates a striking backdrop no matter the weather.
There is nothing quite like returning home from a walk in the countryside and pulling your arms from your coat sleeves to a hint of lingering woodsmoke or cut grass before putting the kettle on. This collection conjures memories just like these: kicking off muddy boots at the doorstep and warming your hands on the radiator, admiring the first blooms of spring and the hum of wildlife in the trees. Our Cow Parsley collection neatly encapsulates all of these small seasonal joys into something you can admire all year round as part of your interior.


Swapping out your soft furnishings like cushions is a great way to update a room without having to redesign fully. Blending or contrasting these natural neutrals creates a beautiful country colour palette.
Choose from our Classic Candle Shades, French Drum Candle Shades and 20cm French Drum style to suit your home style. Cotton is one of the most commonly used fabrics for lamp shades as it is lightweight, durable and has a softness that is ideal for diffusing light evenly around a room.



Order any length you need to incorporate these colourways into your interior design. Alternatively, our expert team of seamstresses create beautiful made-to-measure curtains & blinds from our collection. Call us for a quotation.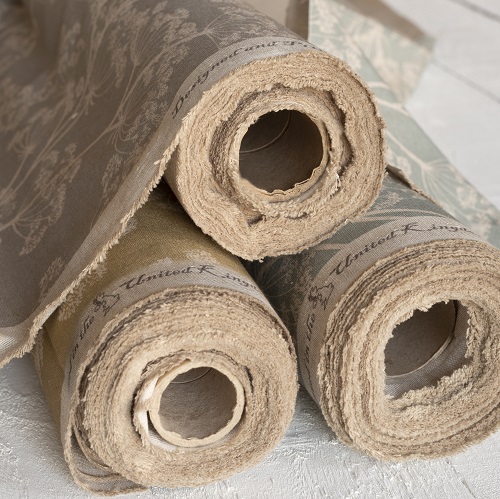 Our Cow Parsley has a loose, rustic weave that gives it a wonderful texture akin to linen. It is uniform appearance and brings a fresh, understated elegance for a laid-back kitchen, living room or bedroom whether enjoyed as a shade or cut fabric like curtains and blinds.


Match our soft natural neutrals with seasonal wool and tweed, or choose the rich nap of sumptous velvets in teal and pink for a beautiful modern country look.

The story of Jim Lawrence began in 1994 at his Suffolk farm. Jim was busy rearing pigs and cows but it was clear that stock farming on such a small scale was not going to be profitable and Jim needed to find something else to do. He decided to set up a forge in one of the farm buildings and experimented by making specialist pieces for friends and neighbours.
From this modest beginning, Jim began producing a small range of candlesticks and chandeliers and selling them at fairs and markets. He then moved on to gates, railings and curtain poles and from the reaction of his customers' he realised there was a demand for stylish, designer quality fixtures and fittings for the home, made with natural materials.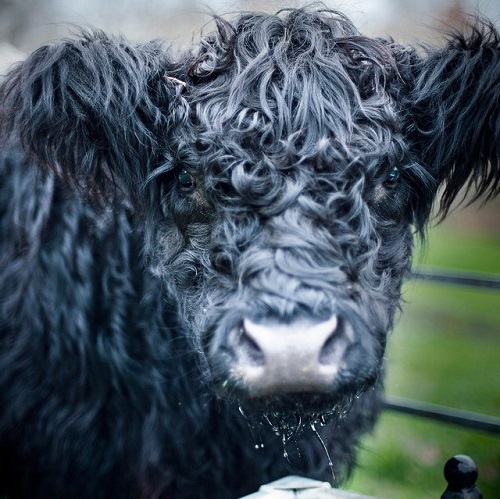 By 2000 Jim Lawrence had expanded to such a degree that Jim knew he had to move. The business had outgrown the farm buildings it was housed in and customers, staff and delivery men struggled daily down a bumpy farm track to find it. Since most of the staff came from the nearby market town of Hadleigh, in 2008 Jim moved the company there, taking over an empty bottling factory on the outskirts of town that came with lots of room for workshops, offices and a warehouse.
Over the past 20 years Jim Lawrence has worked very hard to build up a reputation for making classic, high quality products using traditional, handcrafted techniques. Today we employ a skilled team of 150 engineers, welders, painters, seamstresses, designers, lampshade makers and technicians, alongside a full cohort of support staff. The workshops sit alongside a large and airy showroom where customers can view our full range of products, all clearly displayed to make choosing your perfect lighting and home accessories as straightforward as possible. We also now have a showroom in the beautiful area of Walcot in Bath.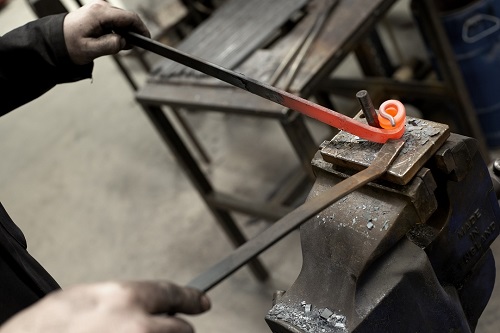 By focusing on quality of materials, craftsmanship, outstanding customer service and the well-being of the Jim Lawrence community, our mission is to create stylish, designer quality fixtures and fittings for the home made with natural materials. It is our belief that by selling directly to our customers, we can guarantee that every product we sell meets the exacting quality control standards we have set and for which we are renowned.We have come a long way since our farm days and you may no longer have to bump down a track to find us. But our ethos remains the same: to provide individually handmade products and the highest possible levels of customer service. Read the whole story here, and view our full collection of products.

We would love to see more Beautiful Homes! Tag your images with #JimLawrenceMade or email to press@jim-lawrence.co.uk so we won't miss out. For further styling inspiration you can browse our Pinterest.