Focusing on your home comforts and making the best of the space you have can be a light distraction during harder times, but one that leaves a lasting impact. With more time spent indoors we've all been able to reflect on what our homes can really do for us. For those of us working from home it's never been more important to ensure our environment is relaxing as well as functional. We thought we'd share our top 10 items for reimagining your home office to create a productive (and stylish) space at home.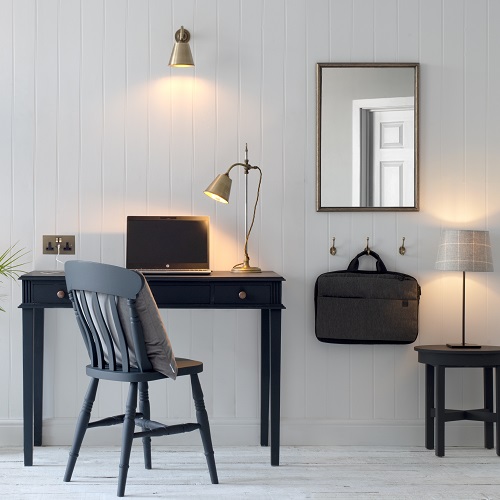 It's important that your home office has the right amount of light – don't hide away in a dark corner – or you will resent being there. Try to place your desk where there is good natural light and boost it with a statement table lamp or cleverly placed spotlight or wall light that not only provides excellent tasking light, but will also keep your desk clutter free. Our clever duel plug and usb socket is a real game changer for keeping your wiring tidy, while our collection of floor and table lamps will bring additional layers of light to brighten the whole room and enhance your concentration.
When you work from home, try not to mix business with pleasure. Ensure your office doesn't encroach on your living space where possible. You can do this by hiding office essentials away in drawers, cabinets and cupboards. That doesn't mean you have to compromise on style if you accessorise your work pace with stylish drawer knobs, useful hooks, a light reflecting mirror and comfy cushions. We've picked out ten of our hero products to help you reimagine your office space at home…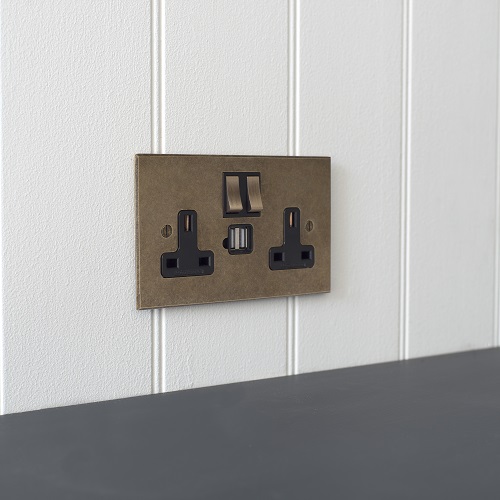 If you are anything like us your space will be inundated with chargers  – a usb facility in plug sockets is an absolute game changer. If you are looking for a stylish solution to your electrical charging needs, this designer socket could be the answer. We have incorporated a pair of USB charging ports into our best-selling 2 gang plug socket so that it now combines practicality with a handsome slimline design that will look as stunning in a modern house as it will a traditional one.
To get technical, the plug socket is wired for the UK, with 13amp brass rocker switches on an antiqued brass bevelled plate and two USB ports, perfect for charging phones, cameras and all your electrical devices. The Double Socket with 5V USB Charger will charge at 2.1amp in total, but when 2 devices are plugged in the current rating is halved.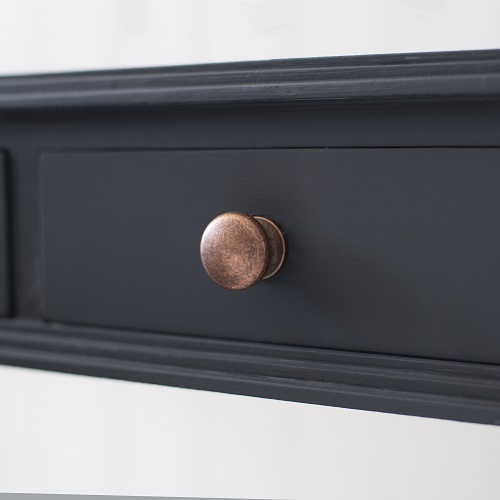 If your actual desk is looking a bit tired, a quick lick of paint and some new handles is a super easy way to refresh the room. As you'll be spending a lot of time sat in front of this piece of furniture, giving it some TLC can really transform the way you see the room. Our Napier Knobs in our latest Heritage Copper finish are warm, uplifting and have a slight blush tone. Incorporating copper accessories into your interior is a sure way to elevate the details from an afterthought into a cohesive and beautiful room.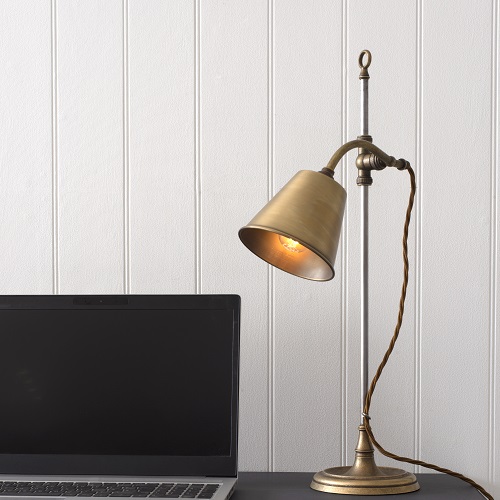 Task lighting is key, and fortunately we've made it easy for you to make stylish choices when it comes to these practical items. Designed with a heritage look, the Abercrombie Desk Lamp is as charming when not in use as it is when it casts light across your desk.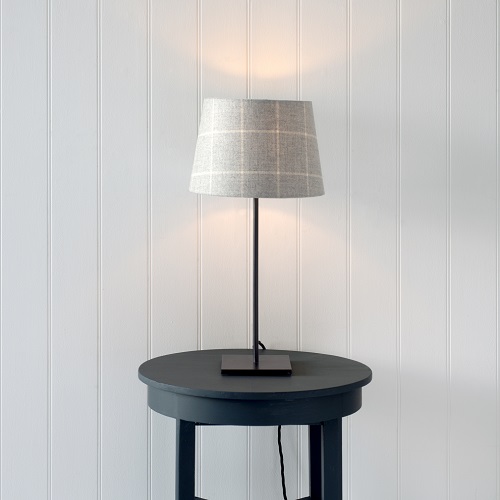 Our Porter Table Lamp is designed to be stylishly simple so that it will look equally at home in a contemporary setting as a period one. Handmade here at our Suffolk workshop, it has a square base and clean silhouette that will brighten up any sideboard, bedside or console table and fit seamlessly into a living room or study. Shown in our popular beeswax finish, this lamp is a perfect choice to bring a contemporary touch to your scheme and works well with almost any colourway.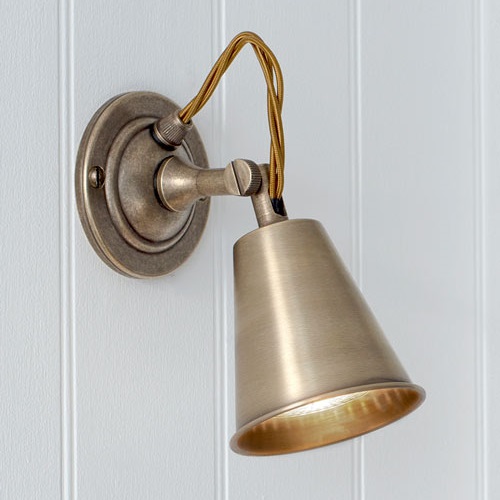 The perfect choice for practical, adjustable task lighting with a nod to retro design, the Single Curtis Spot Light is scaled to work in smaller spaces for those harder to reach nooks. With a slim head that can be angled through 90 degrees and rotated through 350 degrees, you can focus your light wherever you want it and light up your workspace in style.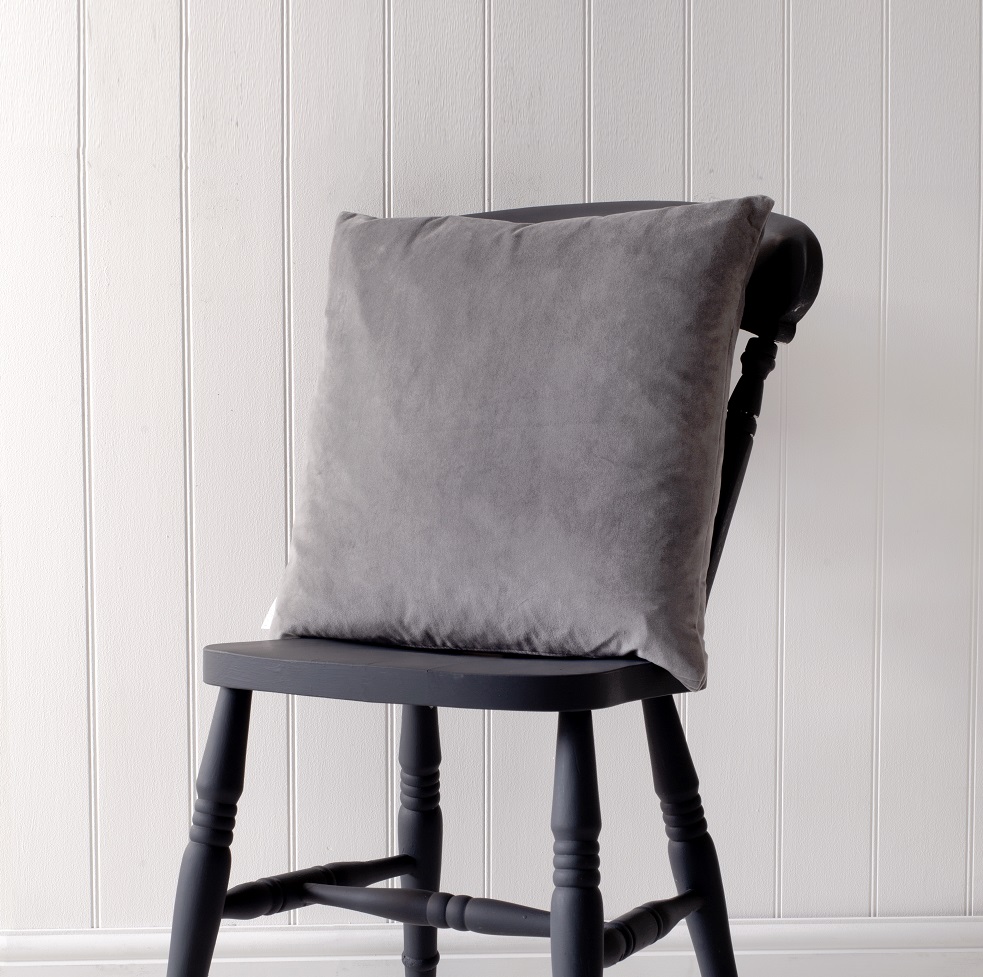 If you are going to be in your seat a while best make it a comfy one! Our plush Hunstanton Velvet Cushion Cover in Mole is not only beautiful to look at but comfortable to lounge on too. Choose from a variety of colours to liven up your décor and ensure you look forward to taking a seat at your desk. Another quick fix for updating your interiors is to get creative with lampshades: an instant way to add texture and colour to your existing light fittings. Match with your cushions and choose from tweed shades for instant country style, soft light linens for great light spill or rich velvets to add glamour to any space.
There's always something to tuck away, so you can never have too many storage solutions like wall hooks. Ours come in a selection of our beautiful finishes, and are straightforward to fit on the wall or door, like this Farnborough Coat Hook. Hang your laptop bag (or dressing gown!) up in style.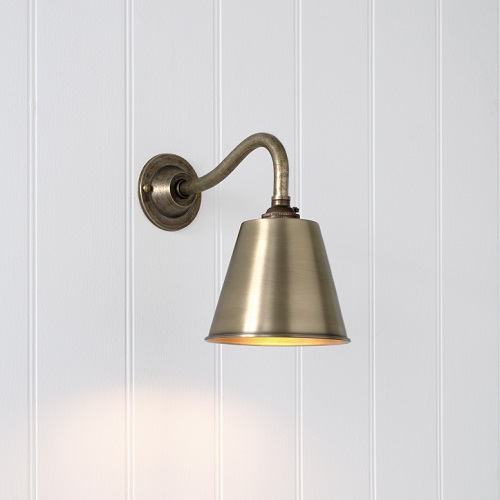 A touch of vintage with modern perks, a collection of Club Wall Lights will invoke the feeling of a sophisticated gentlemen's club into your work space. Hand forged from solid natural brass that has been lightly antiqued for a subtle aged look, this wall light features a spun shade which directs its light downwards for a warm glow against your wall.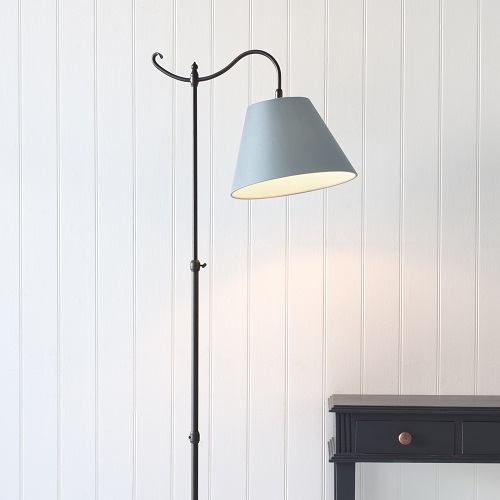 Create a soft pool of light around your desk with our Nayland Reading Light, and repurpose it by the sofa in the evenings. Charmingly hand forged from solid steel, it features a curved shade arm and tripod stand that can be adjusted in height making it adpatable to your chosen environment.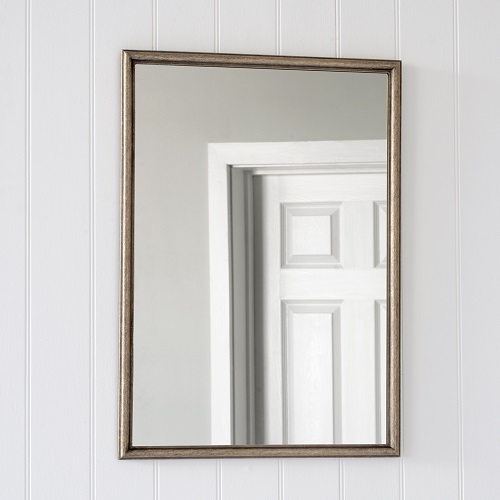 Mirrors really are magical. If you are working in a little box room at the moment, double its size instantly by popping up a delicious antique style mirror like our Stamford. We make them in plain or with 'vintage glass' which has a dappled and smoky patina for a hint of drama.
With a little planning and creativity, almost any space can be turned into a useful study area for you and your family. The addition of a few stylish accessories and carefully considered lighting will do more than create the right aesthetic, but will boost that all important productivity. Visit our Home Office page to shop the look and see more of our hand finished products to help you reimagine your work space with a simple laid back luxury. Any pressing questions? You can find styling advice and technical information on all of our products in the Knowledge Base.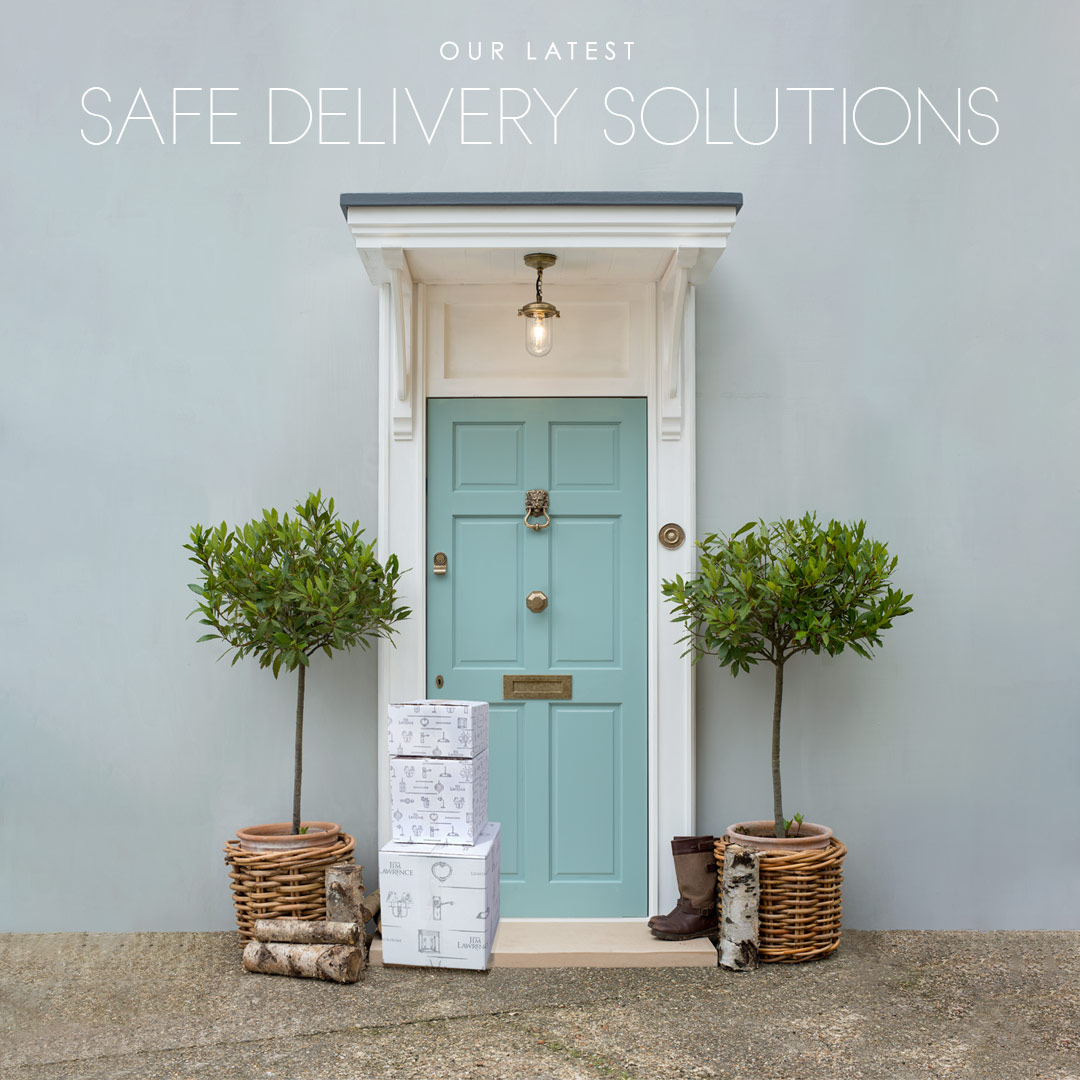 First things first, we want to thank every one of our customers for all the amazing support. We are committed to delivering our products to the same high standards as ever in these challenging times and our priority is to support the health and well-being of all our staff. We are blessed to have a fantastic team at our Suffolk workshops pitching in and working in every way they can to keep making and delivering our products to our customers as normal. As a mail order company safe delivery of our products is of paramount importance to us, and we have been working hard to make sure we can continue to offer exceptional service in these difficult times. See our Coronavirus page for further information on how we're prioritising safety using the government guidelines.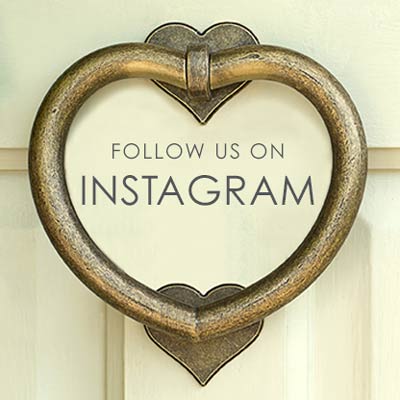 Don't forget to tag us in your Jim Lawrence interior updates, we love seeing your products in their new homes! You can find us @JimLawrenceMade on Instagram, and follow us on Facebook, Twitter and Pinterest.