In our Suffolk head office we employ a skilled team of 150 engineers, painters, seamstresses, designers, lampshade makers and technicians alongside a full cohort of support staff. A large proportion of this team are women, working across all departments to help create the Jim Lawrence products you love. The incentive behind International Women's Day is to help forge inclusive work cultures where women's careers thrive and their achievements are celebrated: something we have always championed.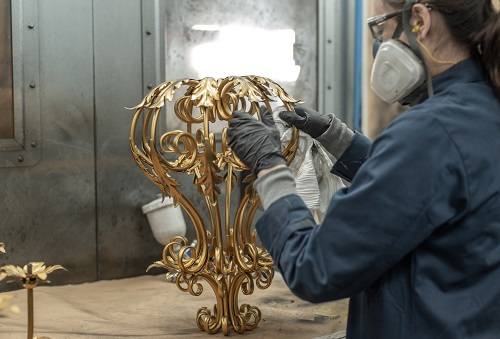 Working with us means joining an ever-growing family of talented artisan craftsmen and business influencers. Having such a cross section of skills and talents under one roof gives us the chance to offer a fantastically broad range of new challenges throughout our staff, and our exciting career development programmes are tailored to help you grow and make the most of every opportunity within the business.
At the heart of this company we still have a 'roll your sleeves up and get it done' mentality that means everyone pitches in and helps no matter what the challenge – there's no corporate boardrooms here! People tend to stay…we have an amazingly high staff retention rate (averaging 90% annually) which is testament to a genuine belief that our business is only as strong as the links that bind it.
Naturally we like to showcase our finished products as a brand, but what about what goes on behind the scenes? Like any successful company, Jim Lawrence is nothing without the talented people who work here and we think it's high time we introduced you to more of them. A perfect opportunity to shine a spotlight on our dedicated workforce, this International Women's Day we will be sharing interviews with some of they key women in the business, highlighting the importance of diversity in all layers of the company, from welding in the workshop, packing in the warehouse and leading roles in the head office.
IN THE WORKSHOP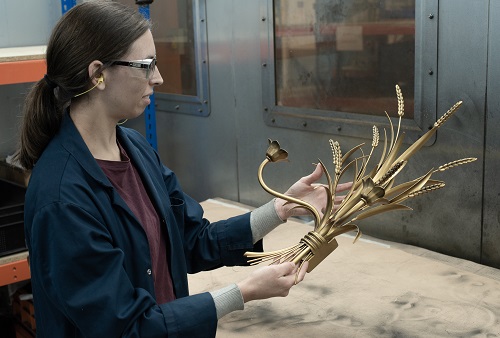 From traditional antiqued metal effects, to bold contemporary paint colours, our products are available in a fantastic variety of hand crafted finishes to perfectly suit your home style. Responsible for running our painting department is team lead Carrie Drake. With a creative background in the film industry, her attention to detail ensures your lights leave us looking their best. Learn more about Carrie and her team.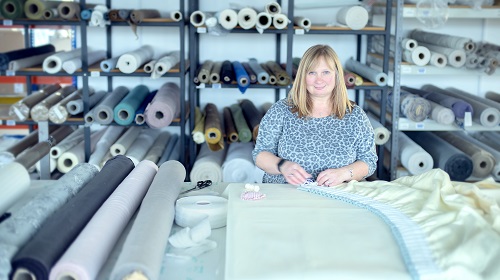 Julie Green, Soft Furnishings Team Lead
All Jim Lawrence lampshades that you see online are individually handmade, including any ready made designs and made to order styles. This means every one that we lovingly send out to you is that bit more personal, which is exactly why we want to introduce you to the team behind them. We speak with Supervisor Julie about a typical day in the Soft Furnishings department.
"After working with men most of my working life, it's a pleasant change to lead a predominantly female team. All of which are inspirational with fantastic ideas. We all work so well together."
IN THE WAREHOUSE

Between the time you click 'order' and the sound of your doorbell announcing their arrival, we have a cohort of staff ensuring everything goes smoothly behind the scenes. We caught up with Jane Stace, our Packing and Dispatch Team Lead, to share the goings on in our bustling warehouse.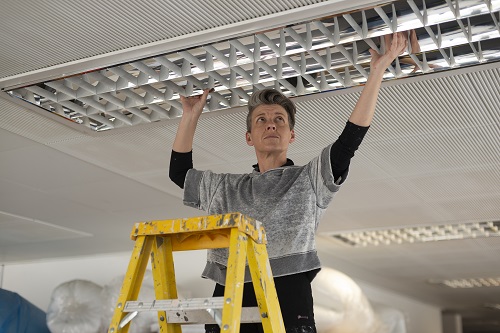 Michelle Rother, Maintenance Technician
"I feel incredibly proud to be doing what is traditionally considered a man's job –fixing things – but I don't think it matters at all that I'm a woman. People can be funny about it, but when they see how efficient and tidy I am, they soon change their mind. Jim Lawrence is the first place I've worked where I can honestly say isn't male dominated. It's great seeing women heading up teams all around the business."
IN THE OFFICE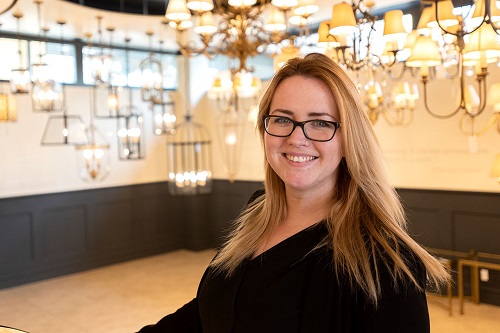 Pip Rich, Head of Sales & Marketing
"A huge part of my career and expertise has been developed in what has been traditionally male dominated industries and I'm proud to now be on the senior management team of such an inclusive company."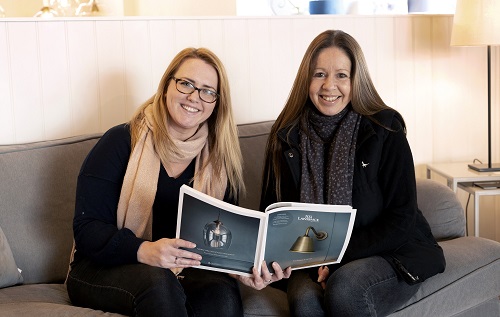 Karen Paul, Head of Customer Fulfilment
"On Worlds Women Day, we are proud to present the women who have helped to grow the business in to one of the leading companies in its field. Through their activity, spirit and determination, we hope they are an inspiration to other women, young and old."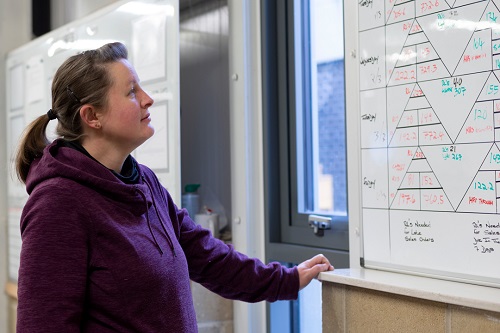 Kelly Rodwell-Dodsworth, Wiring Room Team Lead
"I previously worked at a very male dominated company. At Jim Lawrence it's completely different. It's far more inclusive. No one bats an eyelid at being led by a woman, we all just get on with it which is why I love working here."
IN THE SHOWROOM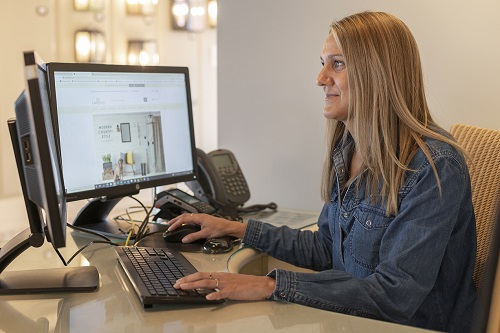 Laura Mobbs, Customer Service Team Lead
"In Customer Service we are so proud to be part of diverse business that allows every member of its team to grow and absorb as much knowledge of our products and processes as possible, so that we can assist our customers with whatever they need. Long may it continue."
JOIN THE FAMILY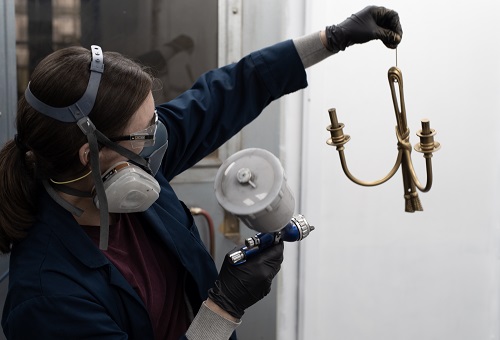 If you would like to apply or request further details on any of the roles, please email us recruitment@jim-lawrence.co.uk
Jim Lawrence is a great British business success story – a family run business, set up on a farmhouse kitchen table, that in just 20 years has grown to be one of the country's leading lighting and home furnishings retailers. If you are looking for an interesting job that challenges and stretches you, in an environment where it's not unusual to be greeted by a big friendly dog or two then we are the company for you.
MADE BY US, LOVED BY YOU
Do you want to see more? We are very proud of the quality of our workmanship and designs that we feel highlight the skill of our workers and their ability to make products that suit both contemporary and period properties. To view all of our home accessories and lighting visit our website.
For even more home interior ideas, keep up to date by following us on Instagram, Twitter and Facebook. Don't forget to tag us in your home updates– we love seeing our products in their new homes.