'Country Style' can encompass many things. Wherever you live you can infuse your homes interiors with an authentic country style with high quality items. You don't have to be tucked away on remote farmland or in a cobbled village to enjoy antique-inspired textiles or vintage light fittings. You can blend and contrast any look you like, which is why designing home decor is so much fun. Due to the sudden change in nature of our nation's cities because of the pandemic, more and more folks are seeking a slower pace by literally upping sticks to the countryside or simply wanting to incorporate a relaxed cottage look into their modern homes. English country cottage style has never been more in demand. Wherever you are we know you want the real deal – and we're here to give it to you.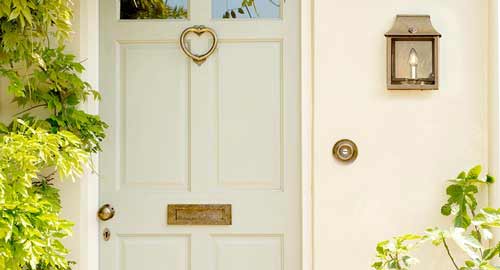 Cottages tend to carry the connotation of being old or at least old-fashioned looking. Usually considered a modest and cosy dwelling, typically placed in a rural or semi-rural location. Like any house they come in all shapes and sizes. So what is the universal signifier of cottage style? The first things that come to mind for us are natural colours, well-loved rustic finishes and as is often the case with period homes…items with a little curiosity and 'quirk'. We think in order to get the look you need to patch together all three (much like you would an antique quilt).
Soft muted colours say Cottage to us. In Suffolk we're particularly used to seeing pretty blush houses washed in Suffolk Pink, a paint that dates back to the 14th century. These shades were developed by local dyers by adding natural substances to a traditional limewash mix. Additives used in this process include pig or ox blood with buttermilk, elderberries and sloe juice. Though we might be more inclined to turn to modern methods of adding colour to our walls these days, we still tend to be swayed towards staying in keeping with the surroundings when it comes to what we put inside. Often, it can help to let the building lead. Also inspired by the honey-hued stonework in our second home of Bath, we have many fabrics and finishes that blend seamlessly into the natural neutrals that are synonymous with historical homes.
When it comes to exterior design, start with a stylish welcome. What better place to enjoy a hand forged heart than the one place your guests will reach for first? One of our most sought after products in all its beautiful finishes, the Heart Door Knocker is as elegant as it is sturdy: a quality addition to your door furniture collection. Made to be used, this weighty knocker with matching striker plates is crafted from solid metal and created using traditional techniques for a long lasting product that you can love for years to come.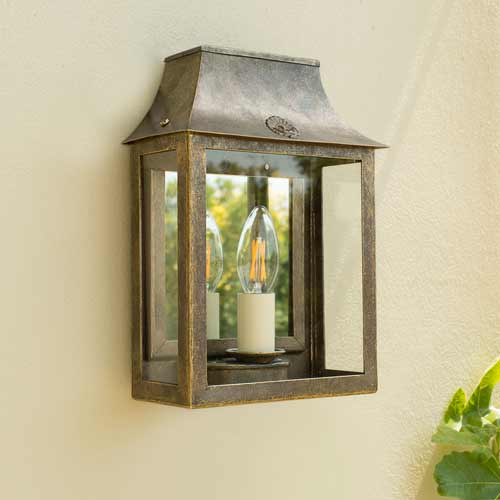 This Georgian style wall lantern is one of our most popular outdoor wall lights as its design features a hand blown mirror at the back that will reflect the light from the bulb at night and the beauty of your garden during the day. Wall lanterns should be the go-to for period homes, emulating the traditional candle sconce style of 17th century wall lighting. Updated for modern usage, our Peacock Wall Light is decidely modern rustic without compromising on elegance – a beautifil additon to tie together your stylish welcome.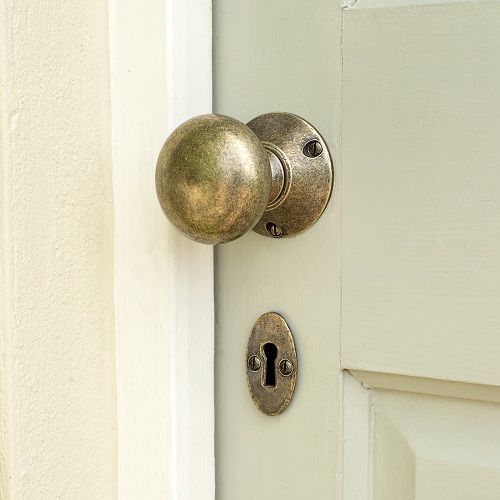 Complete your door furniture collection with matching handles and other finer details. Our timless door handle designs work in properties new and old, but feel most at home as part of a country dwelling. Shown above in Antiqued Brass, our Holkham Door Knob on a Rowley backplate is just one of many available combinations for your door. Browse our full collection of lever handles, door knobs and wide range of backplates.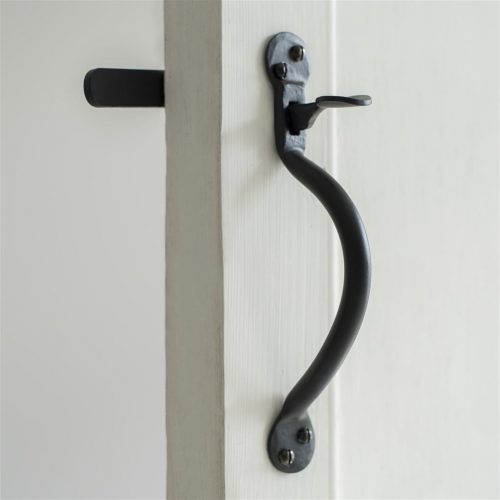 If brass is not for you, why not try a contrasting matt black? Some products that will help you instantly add cottage style to your home inside and out with ease, and proof that simple additions can still be packed with charm. A smooth matt black finish can be contrasted against pastel colours, incorporating a hand forged traditional edge to your door furniture.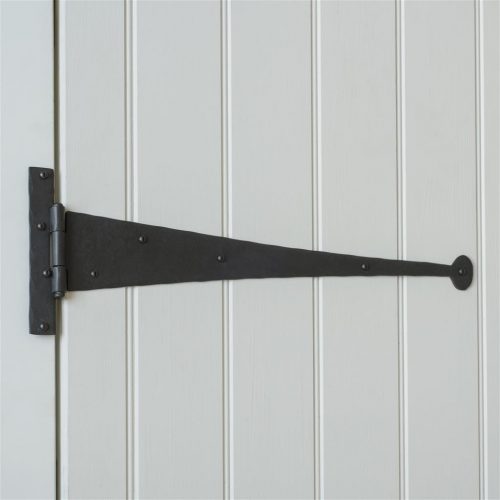 Whether you are planning to restore a genuinely old door or want to crank up the classic country style on a newer model, our Suffolk Latches and Hinges are an easy way to instantly achieve a cottage-inspired look.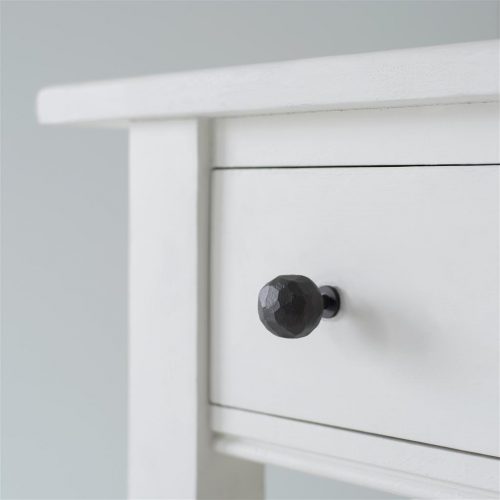 If your cupboards, drawers and desks are looking a bit tired, a quick lick of paint and some new handles is an easy way to refresh the room. Our Forged Ball Knobs in Matt Black have a hammered surface bringing a handmade, organic texture to your room – a practical and tactile finish that will make your space feel new with something the looks authentically old. Our beeswax finish creates a bold, unique look that can be contrasted against pastel colours to finish your room off perfectly.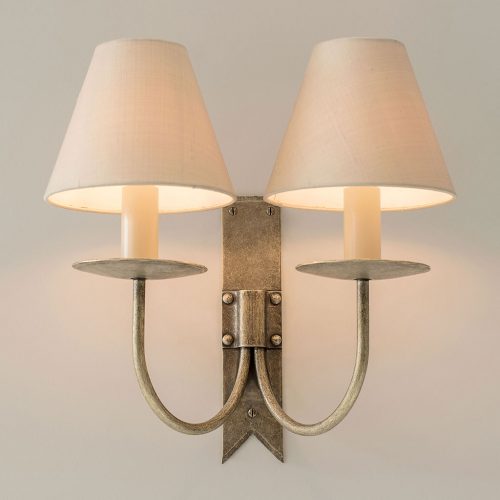 So where to begin with the country cottage look in your lighting choices? Our first ever light fittings were rather aptly named the Cottage Wall Light, so we'd say that's a good place to start. Still one of our most popular designs, these flush backplates have a sharp cut ribbon design with generous drip trays, both elegant and rustic in equal measure.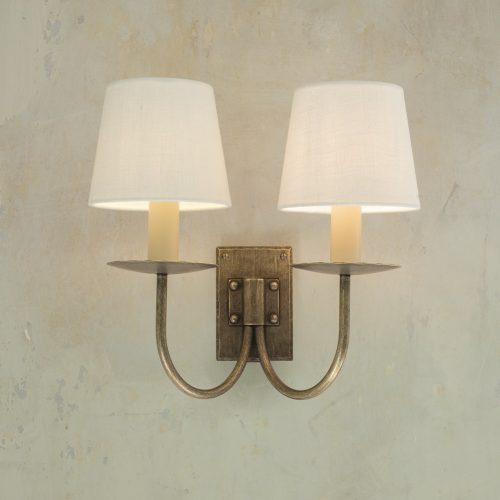 Similar in stature is the lovely Double Smugglers Wall Light, with strap and 'rivet' detailing on the backplate which harks back to the leather straps that were used to hold candle sconces in cottages and inns during Georgian times. Both of these are fabulous placed along hallways or to light up your living areas, with scope for choosing a variety of fabric shades to match or kick off your colour scheme.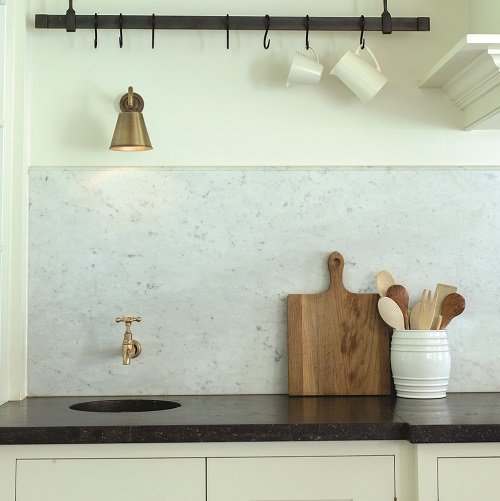 Task lighting refers to the places where you work the most so need the brightest lights, such as worktops, over the cooker and sink. There are many options to choose from, such as compact fluorescent strips or LED downlighters, flexible LED strip lighting and more. It can be frustrating, however, when these aren't really in keeping with a heritage look. We've designed our own versions of downlighters, wall lights (like our Club pictured above) and a collection of spotlights to ensure you can enjoy the practicality of directional bulbs without missing out on Jim Lawrence style.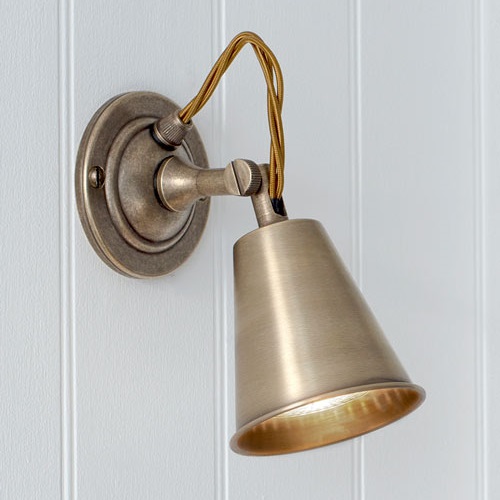 The Curtis Spotlight is scaled to work in a small space as well as a large one and features a head that can be angled through 90 degrees and rotated through 350 degrees so you can focus your light wherever you want it. Shown above in our lightly Antiqued Brass finish, it is dimmable if used with a dimmable GU 10 bulb and dimmer switch and is available as a double spot version.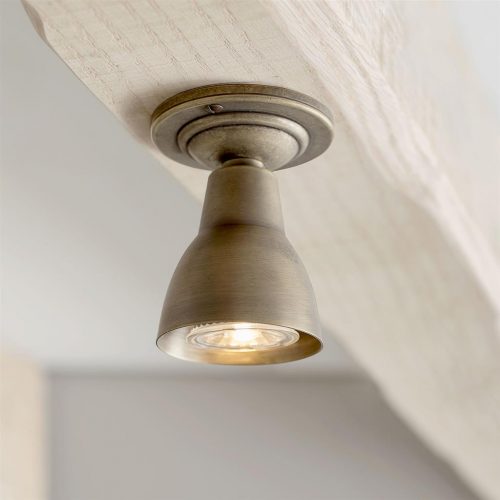 The Cranfield is a traditionally styled, hand crafted, fixed spotlight that combines the practicality of a spotlight with the beauty of our Edgeware light, with which it shares a similarly shaped shade. It is ideally suited as a downlighter for your kitchen worktops and kitchen islands.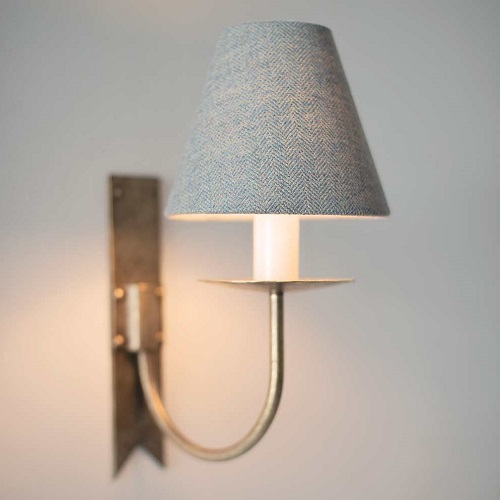 There are no better fabrics to fly the country cottage flag than tweed and wool. Synonmous with our Great British heritage this hardy close weave is as tough as it is attractive – both rugged and refined – a perfect amalgamation for country style. We've teamed up with Lovat Mill, based in the Scottish Border town of Hawick and known as the Home of Tweed; where the artisan craftsmen follow in the footsteps of generations of tweedmakers to create beautiful, contemporary tweeds. Taking inspiration from the rich colours of the surrounding countryside, Lovat Mill design and weave estate and country tweeds of the highest quality. Choose from a range of colourways and weaves for your shades, such as our beautifully textured Blue  Herringbone Tweed above or the rich colours of our Talisker Lovat Wool pictured below.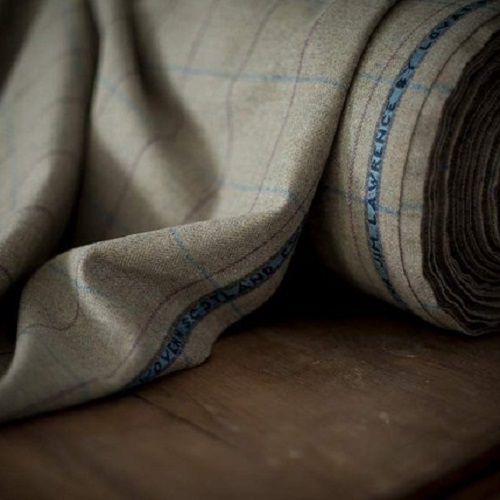 Understanding the provenance of our products is crucial to appreciating their quality, so knowing the rich background of these products makes them all the more beautiful…Adding texture and colour to your home decor in this way doesn't get much better than that.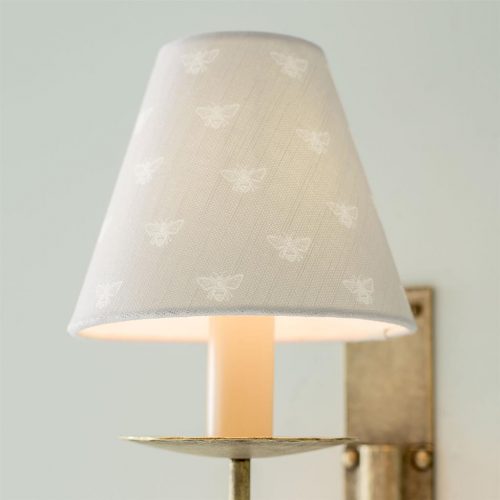 Botanical, insect and animal prints have long decorated country homes, and you can enjoy their delicate motifs thank to these designs by local Suffolk artist Laurie Cripps. We love Laurie's softly quirky style and were delighted to be able to incorporate her charming handcrafted lino prints into our collection. Available in a range of shades and cut lengths, these designs can be effortlessly combined for a complete country modern style. Choose from a palette of gentle natural colours with a variety of countryside motifs like wheat, pretty honeybees and more.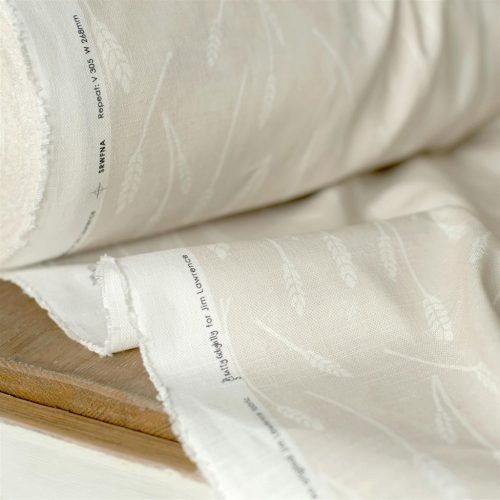 Known for its versatility, cotton is one of the most commonly used fabrics for lamp shade making as it is lightweight, durable and has a softness which is ideal for diffusing light evenly around a room. We recommend our classic and tapered candle shades as the perfect partner for your Jim Lawrence wall lights. All our shades are handmade in our Suffolk workshop by our talented team of shade makers and many of our fabrics are available as cut lengths and cushions if you are looking for a coordinated look.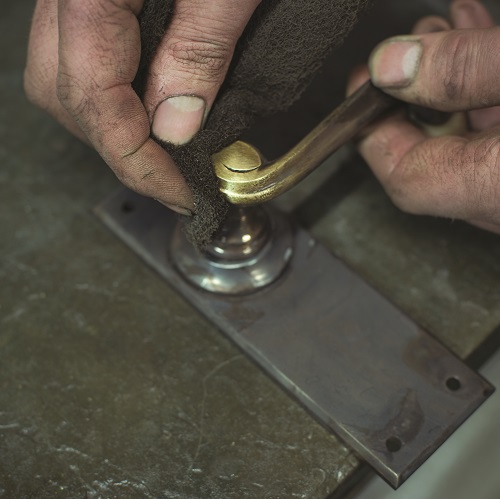 We are very proud to say that our metalwork has been hand forged and hand finished by us in our Suffolk workshop for over 20 years now, using tried and tested traditional techniques. Our items are made to be used. That is, of course, the core reason for lights and hooks and switches: they are an answer to a question. A lot of companies will try and sell you our Great British Country Style as exactly that: a style or a trend. But the provenance and heritage of your home is not a commodity, it's history. Some of our techniques have remained largely unchanged since the Tudor times, and whilst we have grown in many ways, we'd like to keep it that way.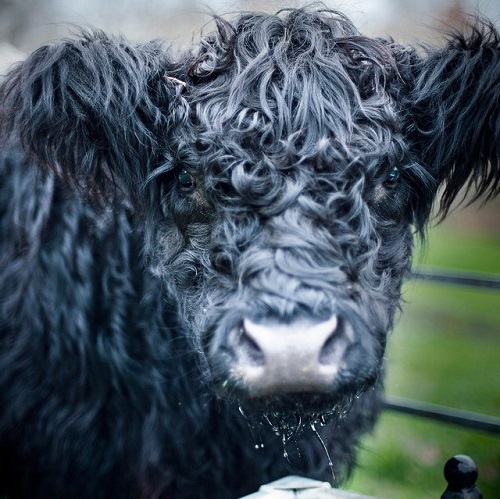 It is our belief that doing things this way we can guarantee that every product we sell meets the exacting quality control standards we have set and for which we are renown. We have come a long way since our farm days and you may no longer have to bump down a track to find us. But our ethos remains the same: to provide individually handmade products to a high quality. Read the full Jim Lawrence Story.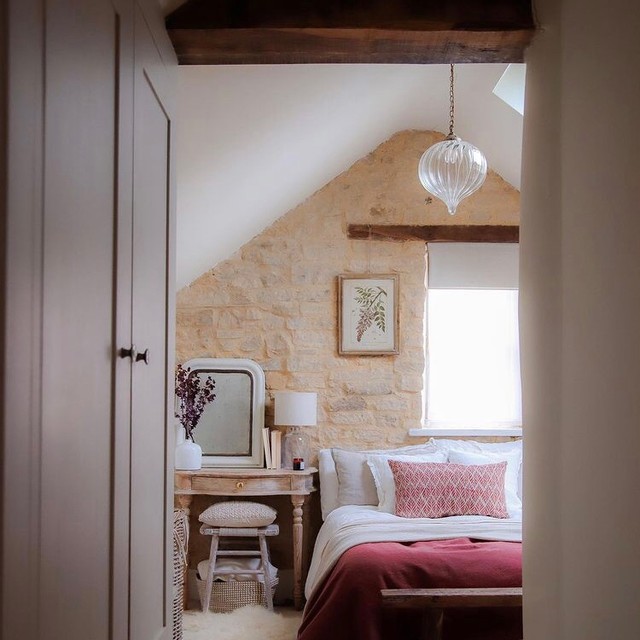 Don't forget to tag us in your Jim Lawrence interior updates, we love seeing your products in their new homes! You can find us @JimLawrenceMade on Instagram, and follow us on Facebook, Twitter and Pinterest.