The festive season is upon us, and we have everything you need to help you give the gift of great design this Christmas. We are very proud of the quality of our workmanship, and know that our customers are proud to have our products in their homes. No matter how big or small, all of our products are made with expert care. Choose luxury this Christmas by supporting artisanal design that is made to last. From twinkling new wall lights and sparkly glass pendants, to handcrafted door knockers, dainty coat hooks and luxurious velvet cushions – we've got understated elegance all wrapped up.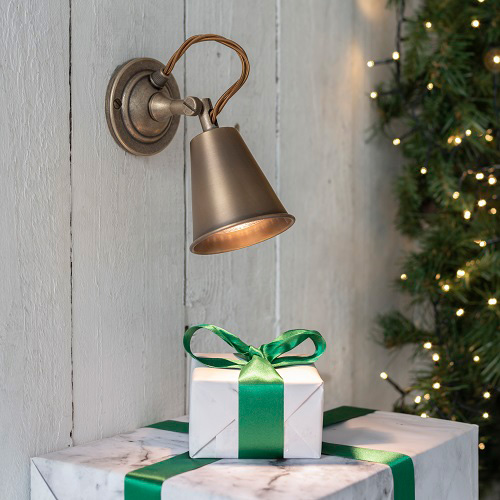 STOCKING FILLERS
Make sure you start your Christmas with some extra special stocking fillers. Small gifts don't have to mean less. Perhaps your friend or family member has just moved house, or is currently renovating? Hand finished, final touches like these will add a quality touch to their new decor.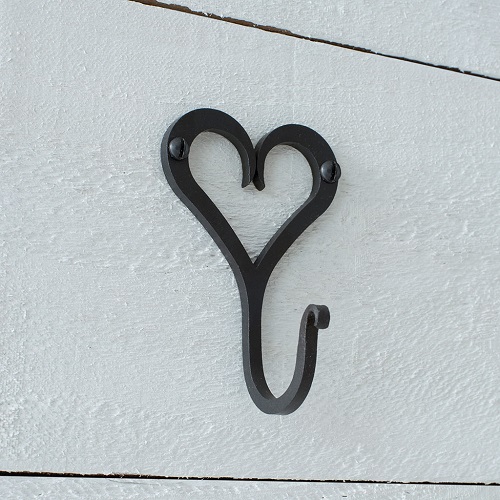 Our Forged Heart Hook is a beautifully decorative yet practical item that will add a touch of individuality and sweet country charm to any room. Hand forged in a choice of finishes, it makes an ideal gift to pop in a stocking above the fireplace this Christmas.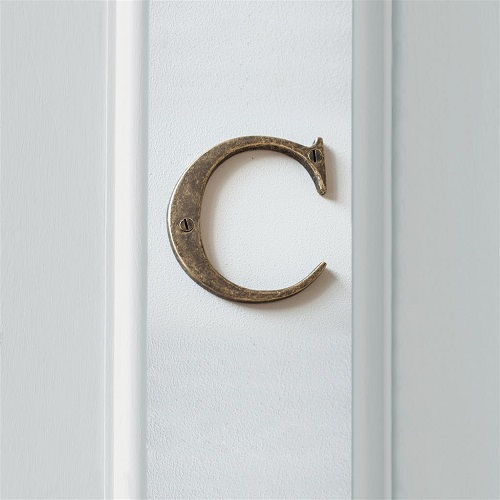 Hand forged in solid brass or steel, these lovely letters are not reserved only for external front doors. Why not purchase your loved one's initials for them to incorporate into their interior decor? Available in a variety of our finishes.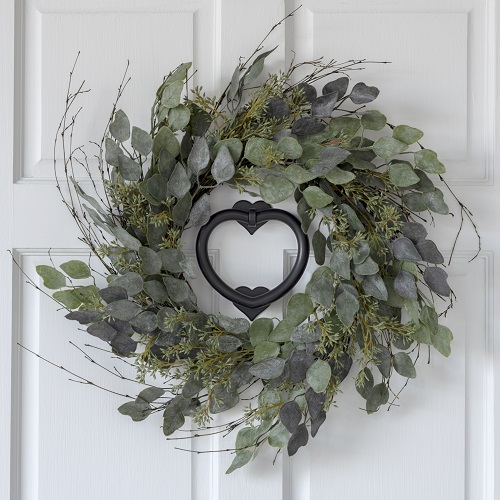 Give them a gift that can bring joy all year round. With its weighty, heart shaped hand knocker and mini heart-shaped back and striker plates, the Heart Door Knocker oozes character in every finish.
CANDLELIGHT
There is nothing nicer than cosying up for Christmas with a warm fire and flickering candlelight. We have a huge collection of hand finished cast iron fire grates, dogs and accessories to smarten up any hearthside, as well as a selection of candles and candle holders to help bring the magic of Christmas into your home.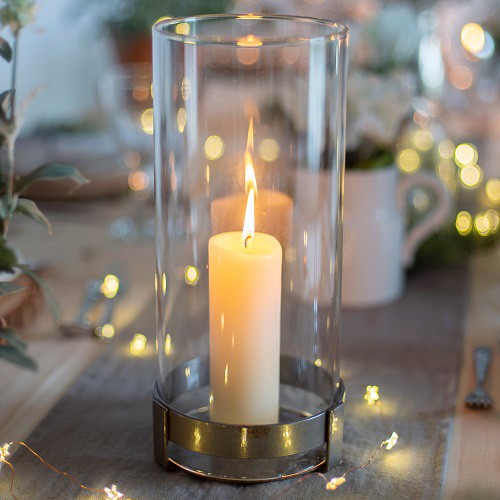 Perfect for your Christmas dinner table and many more parties to come… The Penfold Hurricane Lamp can be used inside or out for an instant hit of stylish charm.
⁠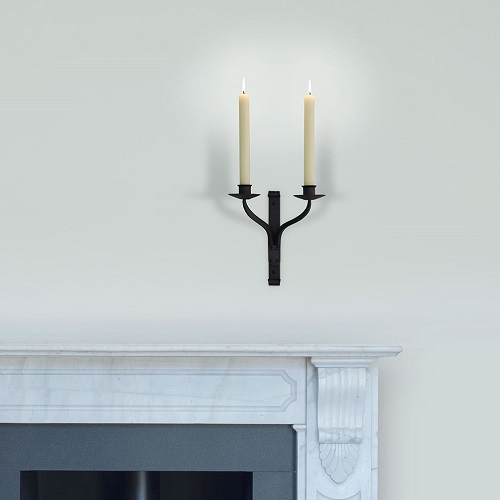 Our luxurious natural candles are top quality, UK produced altar candles with a high content of beeswax. This produces a low-drip, low smoke, clean burning candle that not only looks beautiful but lasts well to boot. Let's be honest, you can never have enough candles…
BEAUTIFUL BRASS
If you're looking for that 'big gift', why not look through our vast lighting collection?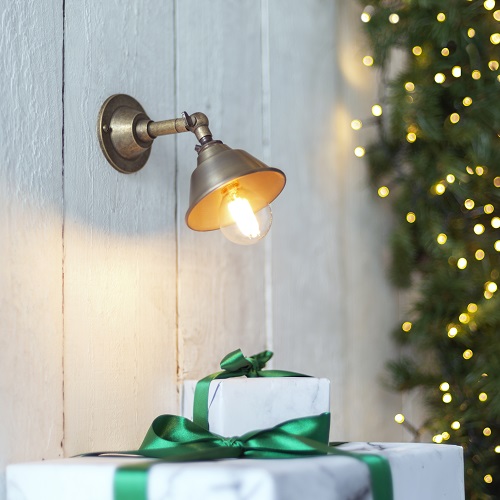 Looking for something unique? This dainty addition to our lighting collection is the Salthouse Wall Light. Don't be fooled by its tiny proportions however, this little light packs a real punch when fitted with a statement bulb to emulate the industrial unrefined factory lighting of the 50's and 60's.⁠
⁠
We recommend this light for spaces that require a pared back but luxury warehouse style. Whether an urban loft space or a rustic coastal property that seeks a vintage touch, the Salthouse delivers exactly that whilst maintaining a contemporary feel. Available in Clay, Matt Black, Slate Grey and of course our classic Antiqued Brass finish (pictured).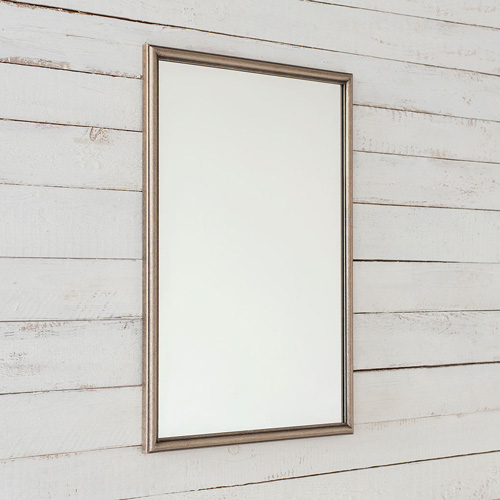 We are delighted to have this vintage look Stamford Mirror amongst our inventory. Hand finished and individually aged, the glass creates a luxurious smoky effect to reflect the softly tarnished frame. It would be a showstopper of a gift to reveal on Christmas morning!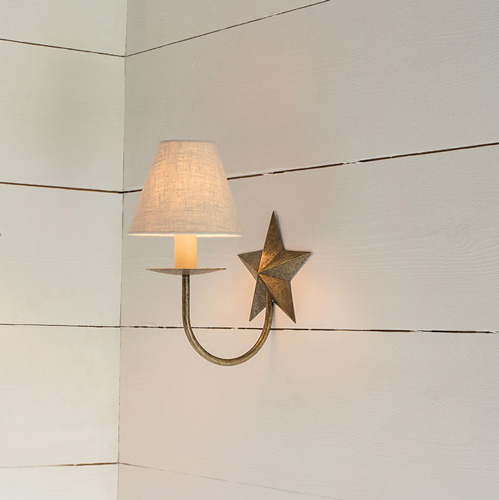 We all enjoy starlight, so why not bring a little bit of that magic into your home? Our Single and Double Star Lights are available in Antiqued Brass and Old Ivory, adding a little playfulness to a tranquil space. Ideal for bedrooms anywhere, these delicately whimsical designs bring a smile to our faces every time we see them.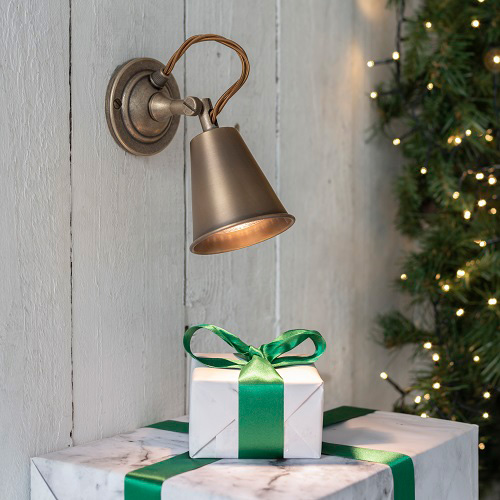 A traditionally styled, hand crafted, single spotlight, our Curtis Wall Light featured in this bedroom combines the practicality of a spotlight with the beauty of our Club Wall Light, with which it shares a similar spun shade.
The Curtis is ideally suited as a down lighter for your kitchen, bedroom or living room. Its rustic finish and exposed braided cable gives it a retro feel that would suit a contemporary home as much as it would a period one. The Curtis also features a head that can be angled through 90 degrees and rotated through 350 degrees so you can focus your light wherever you need it most.
HAND BLOWN GLASS
Something to cherish for years to come, whether a larger glass pendant light or a smaller accessory, the gift of hand blown Jim Lawrence glass won't be forgotten.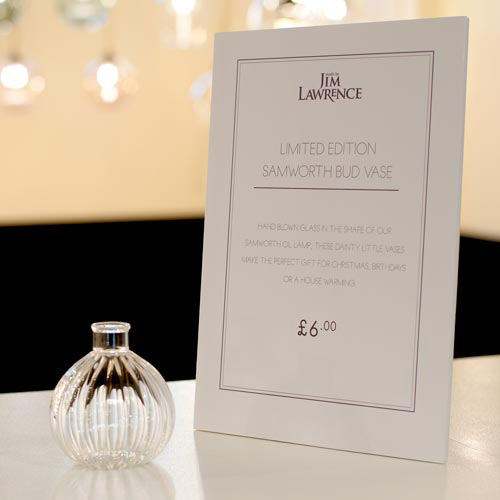 Hand blown in glass in the same shape as the Samworth Oil Lamp, these dainty little Bud Vases make the perfect gift for Christmas, birthdays or a house warming where the reflective quality of the pretty flued glass will bounce light everywhere, ensuring it will draw your eye to wherever it is set. The small proportions of the vase make it ideal for displaying the heads of large blooms or sprigs of small buds.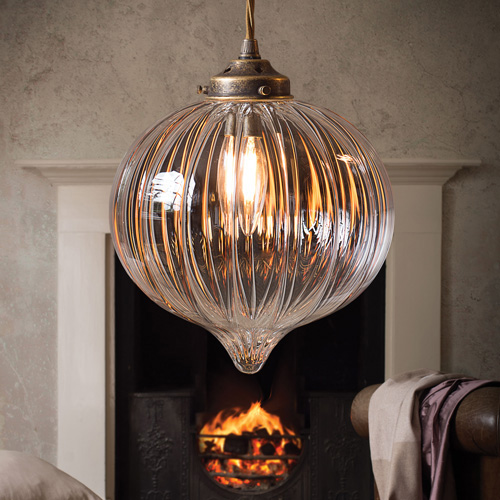 Perfect for blending into any interior, Jim Lawrence hand blown glass pendant lights are made with beautifully reflective glass and and metal for a bright and airy look that creates a stunning focal point without losing any sense of space. With styles ranging from Regency splendour to industrial luxe and country cottage, we have something for every style of home. Our elegant Mia Pendant is the smaller sister to our popular Ava, featuring a pretty tear drop fluted shade in a number of our uniquely hand crafted finishes.
FIRESIDE
If you haven't already dusted off the fireside tools…what are you waiting for? If you need to freshen up your hearth this winter (or perhaps it's your first time with a fireplace) our hand forged tongs, brushes, shovels and pokers will be a stylish addition to you living room look this season.⁠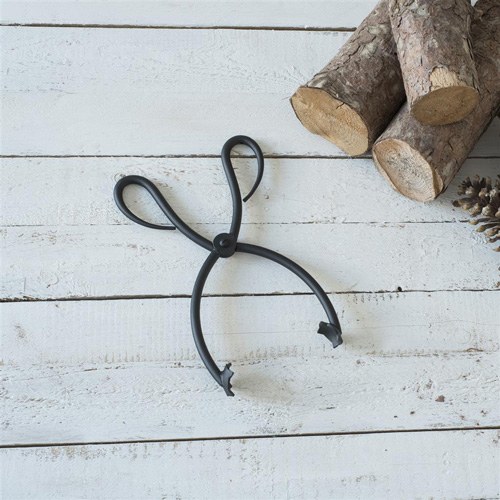 Lovingly crafted from solid steel and finished in our smart, heard wearing matt black, these tongs have been traditionally forged with a slim, but shapely hand grip to give them a contemporary twist that will complement a modern scheme and update a traditional one.⁠
⁠
Our matt black finish is created in a powder coating process that produces a smooth, resilient surface that is suitable for use indoors and out. As beautiful as they are practical, these fire tongs can be used alone or as part of our Elmsett and Portland Companion Sets.⁠
A SOFT TOUCH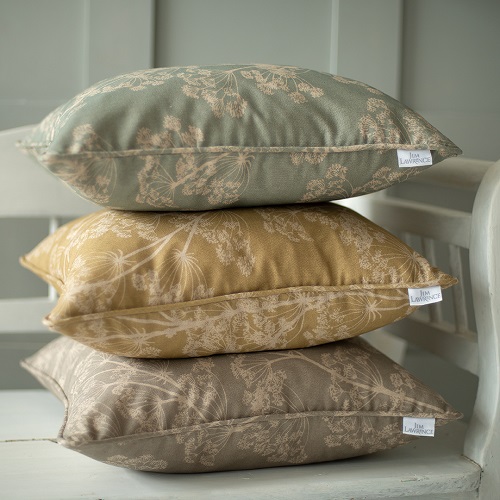 Last, but never least, how can you resist a gift as sumptuous as velvet? Our Hunstanton Collection consists of shades, cushion covers and even lengths of the fabric – you can choose whichever combination that suits your loved one best. View our latest addition of Saffron Yellow to invite an on-trend, irresistible luxury look into the home.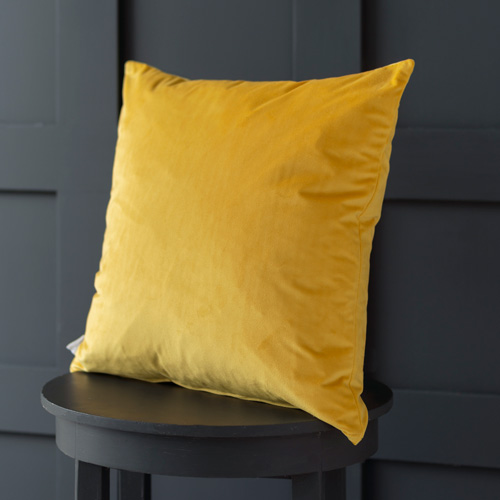 Characterised by its rich of colour and nap, our Burnt Orange Hunstanton fabric will add a hint of drama and depth to your home. Tactile and perfect for enjoying a touch of warmth over the coming months, this fabric can be used to contrast or blend, seamlessly mixing with our range of neutrals or standing sharp against deep blues.⁠
⁠
Available as a cushion cover, a series of our handmade lampshades and a cut length of fabric, how you choose to incorporate these gorgeous colours into your home is over to you…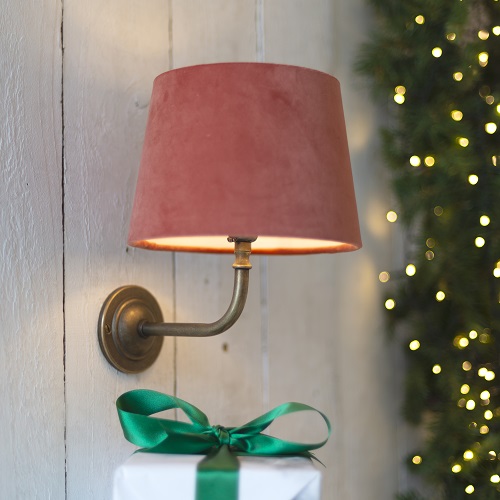 For even more home interior and present ideas, keep up to date by following us on Instagram, Twitter and Facebook. Don't forget to nudge your family and friends to tag us in their present pictures on the big day – we love seeing our products in their new homes!
Our team is working extra hard in the workshop at the moment, and we will do everything we can to dispatch your in stock items to you before Christmas. To find out about our showroom opening times over the festive season, click here.