Kay Prestney is an Interior Designer & Stylist working on private and commercial projects as well photoshoot and event styling. She also runs Kinship Gatherings, a business hub teaching people crafts and other creative skills. Not only is Kay's own home a culmination of these talents, but her scandi-inspired interior is all sustainably and locally sourced. We chat with Kay about her gorgeous renovation and why an eco-ethos matters.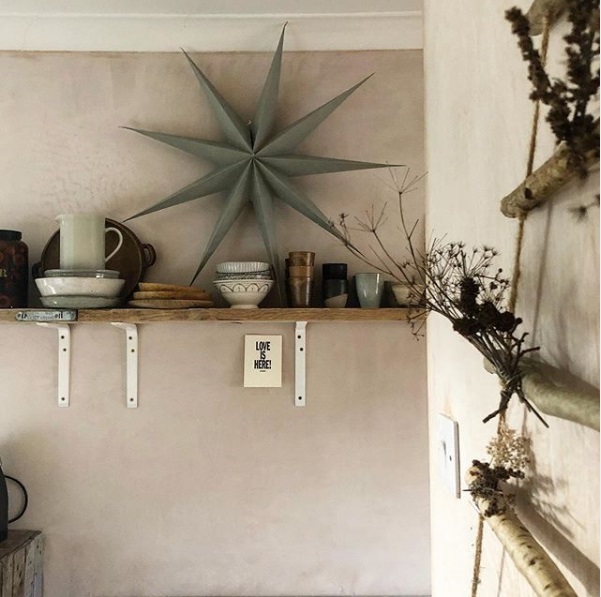 Hi Kay, welcome to the style journal! Your home has a rustic feel with a very neutral colour palette, but your interior is far from plain. Can you tell us a bit about how you discovered and refined your own style?
I have always been drawn to Scandinavian style, using lots of natural materials and a muted palette. As a stylist and interior designer I am immersed in design on a daily basis, I love colourful and playful interiors but always find that I need a neutral, calm interior at home to be able to switch off at the end of the day. I love to use layer textures, to bring the natural world into our home and use vintage pieces to create interesting rooms that tell the story of who lives there, reflecting their life and loves.
You keep to an eco-ethos whilst renovating your own home, is this something you stick to when styling other spaces?
Yes, very much so. I try to encourage clients to rethink their existing pieces, to look at making the most of the natural light and moving things around to get the look they want, rather than getting rid of everything and buying new. There are lots of ways you can repurpose pieces or give a vintage item new life such as adding castors and a linen cushion to a vintage wooden trunk to make it into storage and easily moveable occasional seating in one. Buying vintage makes your home unique and helps the planet, what's not to love about that!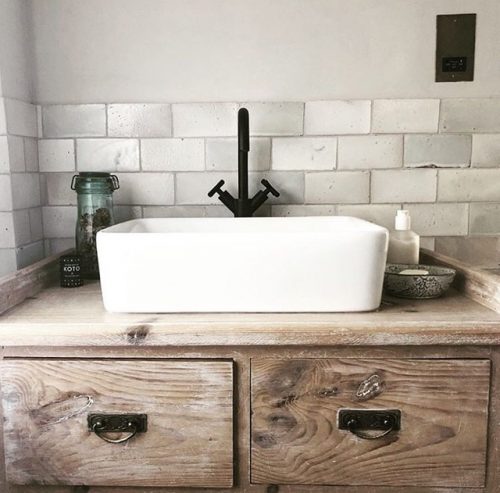 There is certainly a wave of recognition for sustainable practice rippling across the world – and rightly so – but how can we all implement these positive and conscious changes in the everyday home?
I think we can all start by buying less and if we are paring back then considering how we get rid of unwanted items sustainably by donating to charity, putting on free cycle or repurposing. Its amazing how many creative ways there are to upcycle unwanted things. Try googling ideas before you throw something away and you might find a new crafting hobby!
We love that you champion local businesses in your design. What draws you to Jim Lawrence products in particular?
I feel passionately about supporting small local businesses and Makers. I always try to choose heart-led companies in my work and I love the ethos of Jim Lawrence, the attention to detail and the fact it is all hand made locally. The products are also built to last which helps reduce our throw-away culture.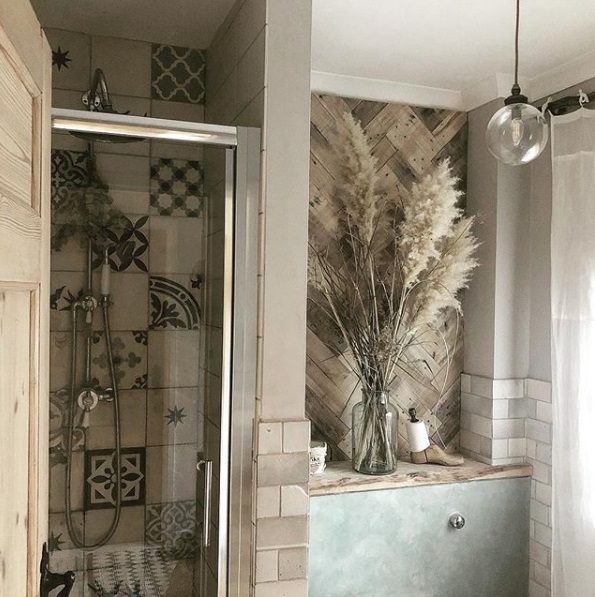 Of course we love your lighting choices, but where do you find inspiration for the rest of the décor?
I am always inspired by the natural world and try to get outside whenever possible to walk in the woods or over the fields. I forage fallen branches, foliage and dried seed-heads to brIng into our home to create interesting vignettes. I also love the association of fond memories when I see the pieces in my home and remember the walks or family time when we collected them. I subscribe to magazines such as 91, Enki, Elle Decoration and always look at interiors magazines when I am travelling for inspiration. I go to Design fairs and am often falling down an Instagram rabbit hole finding new Makers to follow!
When it comes to designing a room, where do you start?
I always start by taking everything out, this doesn't have to be done physically, but it's easy when you live in a room to just accept that pieces have their place. Sometimes just moving a sofa, adding a mirror to reflect natural light into a dark corner, bringing in some plants for colour and their health benefits and having a declutter can radically change a room on a small budget. It's also really important to think about what a room is used for and to consider storage needs.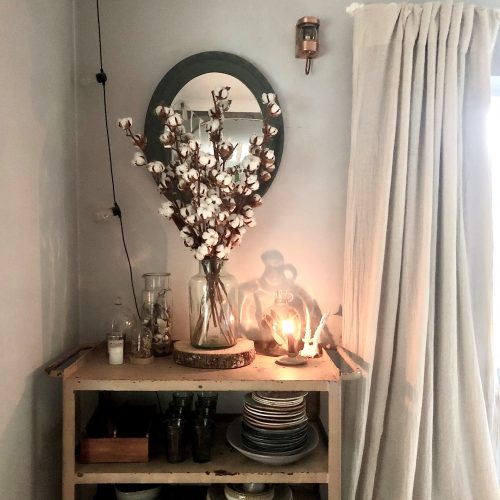 What has been your favourite space to design?

Ooh that's such a tricky one as I have never done a project I didn't really enjoy! I think it would have to be one of my first commercial design projects helping transform an old run down Barn into a cool Scandi inspired kids play space, cafe and studios. It was all done on a very small budget and I worked with the lovely owner Jo repurposing lots of pieces from a barn on the family farm where people stored things they didn't want any more. We used lots of natural materials, upcycled most of the furniture and custom made pieces using scaffold boards and other vintage finds.
I have also really enjoyed renovating a holiday cottage on the Suffolk coast where we had to balance design aesthetics with the practicalities needed for a property that is let out. It's now one of the most popular rentals on the agency's books which is hugely rewarding.
Why did you start hosting the Kinship Gatherings?
When I started Kinship Creative Design Consultancy I wanted to meet like-minded people running their own small business, to make connections and find ways to collaborate and support each other. I couldn't find anything locally so I started one myself. We meet every six months and there is now a wonderful network of creatives, Makers, small business owners and people who would like to set up their own business but are not quite there yet. It's a hugely supportive network and we offer a workshop as part of the gathering as well as coffee and cake to fuel our creativity!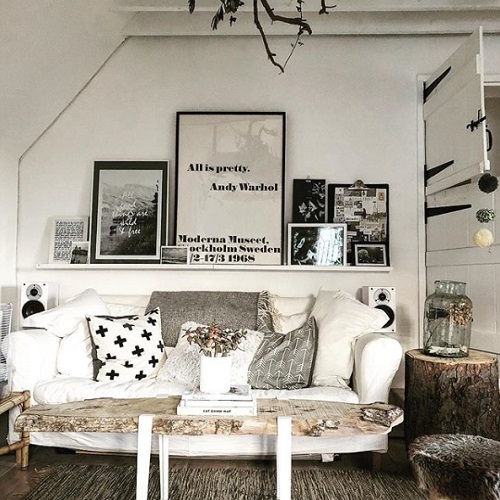 What events do you have coming up that our audience might be interested in?
Our next gathering is on Feb 7th and will feature a workshop about Marketing for small businesses. We also occasionally run pop-up gatherings which have taken place in Bristol and Guildford. We also run creative workshops and have some fun ones coming up in the New Year including Ceramics, Modern Calligraphy and Photography and Styling. I am also planning workshops on sustainable living, plant styling and care, and some new crafting workshops.
Finally, what's on the cards for you Kinship Creative in 2020?
I am looking forward to some really exciting new interior design projects including redesigning a bridal studio, helping create a series of glamping lodges and some private home projects. I am also looking forward to styling shoots, helping small businesses thrive, expanding our Kinship Community through our Gatherings, working on some content creation with brands that share my values and maybe even finding time to make a few changes in our own home!!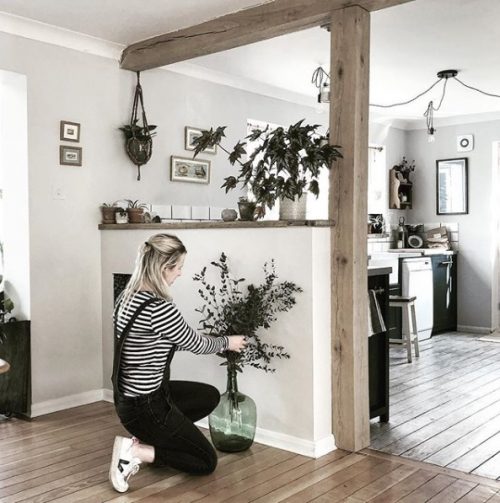 To see what's on and attend one of Kay's events take a look here. To make sure you don't miss out, sign up to the monthly community newsletters. To see more of her interior styling and stunning scandi home, follow Kay on Instagram at @kinship_creativedc. To shop her style, browse our website to see all of our hand forged and finished lighting and homeware.