Country homes by their nature are often rather unique and need a thoughtful approach to lighting in order to match their individual character. That's just how we like them.
What do you do when there's no space for that statement pendant, or when you can't find a light slim enough for that awkward alcove? Read on to find out in our helpful guide to lighting older homes.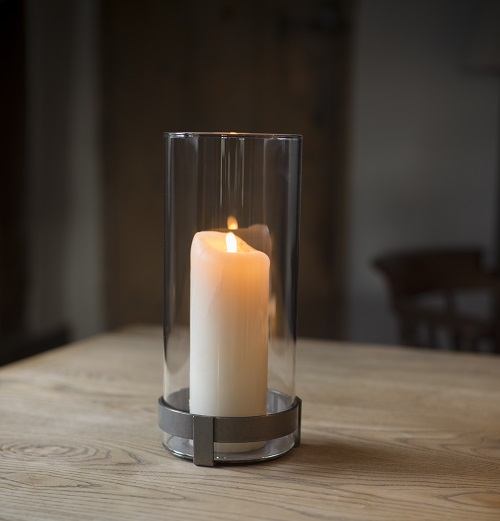 Some older country homes can feel quite gloomy if your ceilings are low and your windows small. If you have beams too, this trio of features can contribute to a darker room. Whilst a dimmed space is cosy and snug in the winter, sometimes you want to bring in the sunshine! Here are some tips for when a candle just won't do.
The key is to find a healthy balance. You don't want to 'over light' an area and make it feel artificial. Where it might be difficult to install overhead lighting, wall lights are a fool proof go-to. Otherwise, a mixture of table and floor lamps with dimmers are ideal for altering the atmosphere according to the setting, for example in a living or dining room. We suggest pendants in these spaces too, to bring another layer of light when necessary, and for adding a main point of interest to your home décor.
In bedrooms, to retain the warm atmosphere try using low level outlets such as picture lights like our Abercombie, reading lamps or wall sconces for a softer look.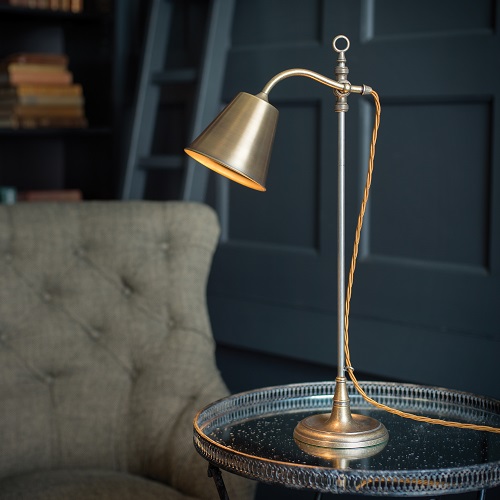 Spotlights are ideal for boosting the darker corners of a room. Tracked Spotlights in a suitable 'older' finish for your home and work especially well in areas where extra direct light is needed – particularly in kitchens, for example.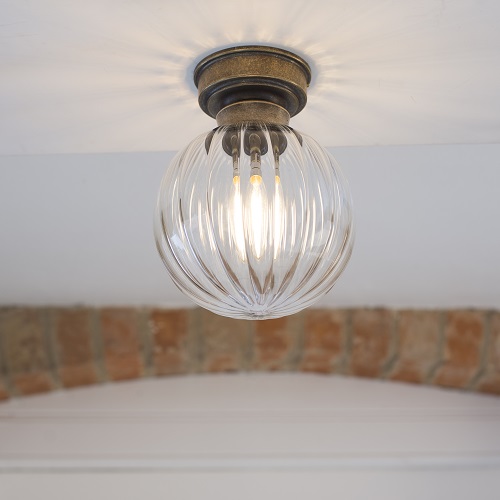 This is usually our most common feature to accommodate. A combination of low ceilings and tall residents might have you thinking that a statement pendant is out of the question. We are here to say that doesn't have to be the case. All our pendants have an adjustable cable and chain so you can ensure that you won't be bumping your head on the chandelier!
We also offer Flush Fitting Lights with the same glass shades as our popular pendants. The Fulbourn and Putney Lights are a personal favourite – the Putney might be even better as it is slightly smaller in size. You can choose from a Nickel or Antiqued Brass finish in either – a perfect choice for delightful beamed cottages.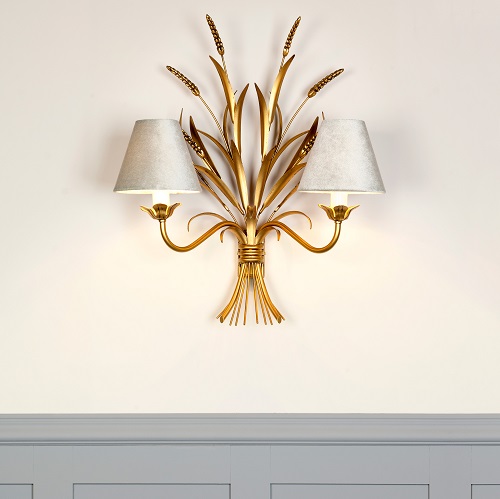 It really depends what space you're looking to fill, but wall lights might be a more suitable solution. Soft wall lighting can be really effective if you don't mind losing the 'centrepiece' feel of a pendant or flush. We offer a variety of lights that will bring the wow factor to your walls so you won't feel like you missed out. Like our flush fittings, if you were after one of our popular glass shades, you can still achieve the look you love.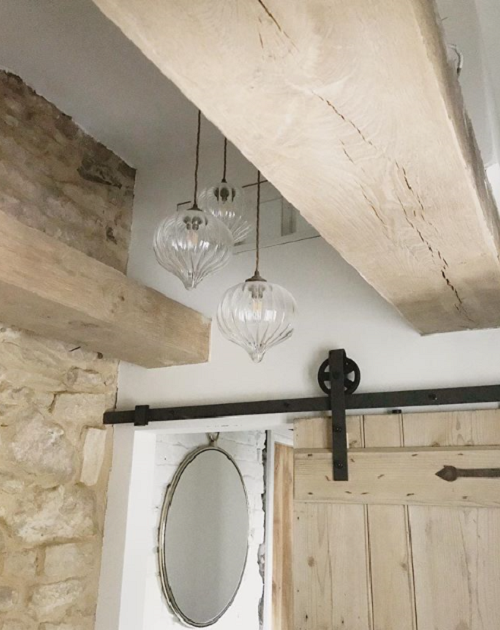 Whether a lofty barn roof, tall staircase, or a bedroom you want to make a little cosier, there are many ways you can bring the room together whilst celebrating the height. A staggered pendant like our Triple Rose designs are perfect for suspending in a tall stairwell. Choose from the Holborn, Fulbourn and Ava to suit your style. Similarly, the Butler Rise and Fall is the perfect light for an island or kitchen/dining table with a tall ceiling to hang from.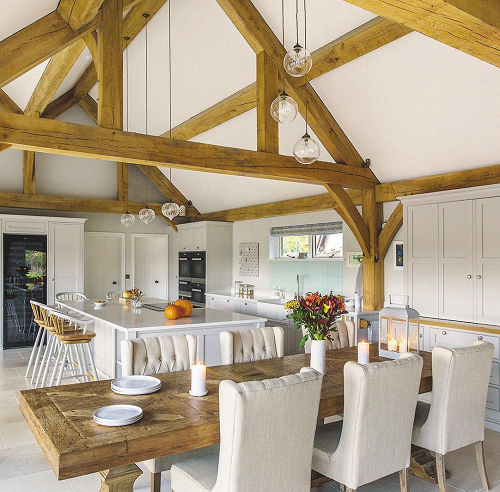 Any of our pendants can be used with an extra long cord. See how this home featured in Country Homes & Interiors Magazine used the height of the room to their advantage in order to create a stunning tapered statement.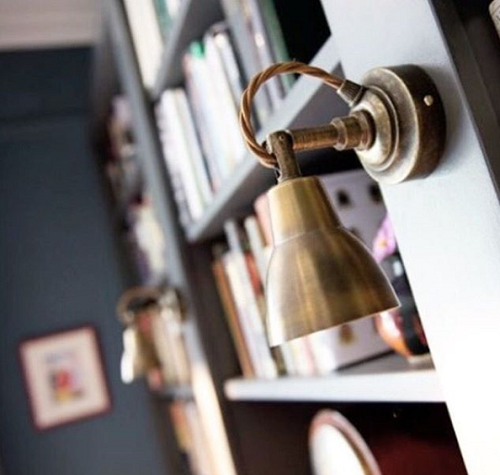 Older homes have lots of nooks and crannies that sometimes need a lift. It can be easy to forget about odd spaces between beams, short corridors and landings or pantry cupboards but we need to see in these spaces too! We love this use of our Edgeware Spotlights by Nikki Rees Interiors to light the way for readers of this built-in bookshelf: space saving and stylish.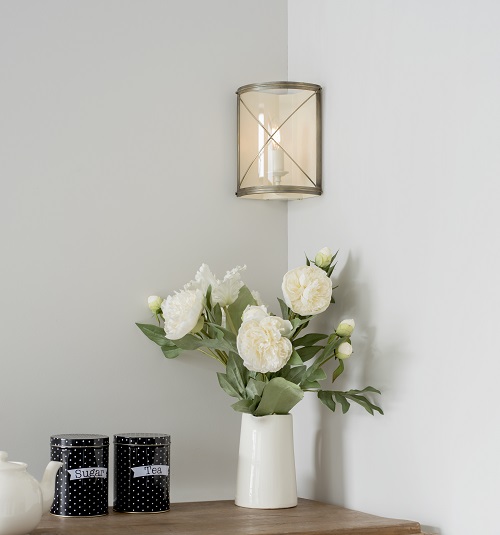 Used up your wall lighting spots with art or displays, or do you not want to interfere with some original beams? One way to lift up a hard to reach space is a Corner Wall Light. These use an invisible bracket to fix the light wherever you need. A very neat space saving solution for a period home.
Still have some questions? Why not phone up our knowledgeable customer service team on 01473 826685 and they will happily advise you.
We would love to see any pictures of your quirky country homes! Tag your images on Instagram or Twitter with #JimLawrenceMade or email to press@jim-lawrence.co.uk.so we won't miss out.