Black won't ever go out of style, but in our home sanctuaries it can sometimes feel safer to opt for softer and lighter colour schemes. Whilst many of us adhere to this and are partial to more natural neutrals, a contrasting black is a sure way to offset these softer tones and create striking monochrome accents in any interior.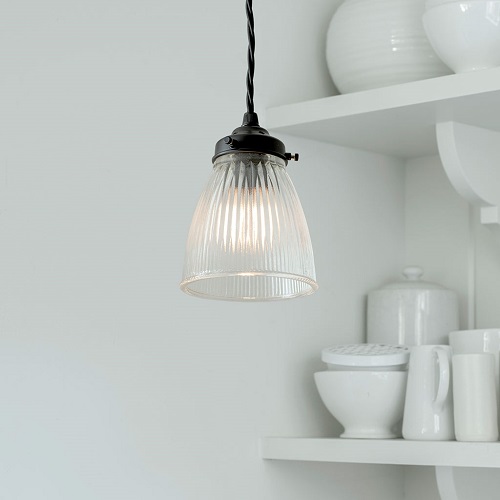 WINDOW DRESSING
Why not use hints of ironwork to test the water? A new curtain pole will help you to enjoy a clean classic look which blends beautifully into any scheme. Our slimline made to measure Matt Black Pole is paired here with our dainty sleeve brackets and button finials to ensure these curtains will always look their very best. Styled beautifully for @homesandgardensuk by @claudbry and photographed by @pollywreford.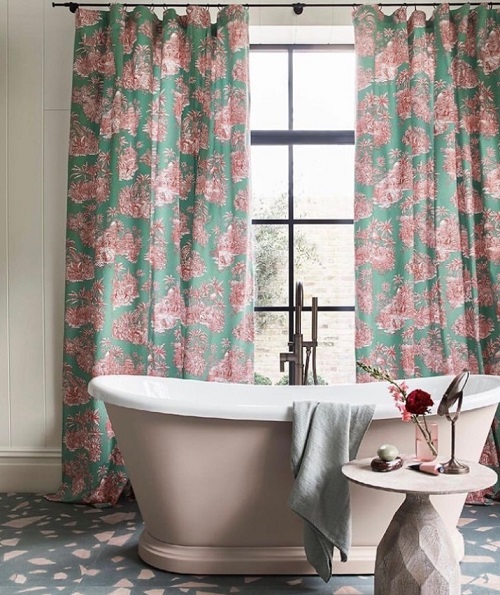 Not just a mere practicality, our curtain poles and accessories are designed to enhance the inside as you look out.⁠ Our wide range enables you to dress your windows with sturdy quality and elegance – not something that always goes hand in hand. These Manson Window Latches combine age old manufacturing techniques with our hard wearing contemporary shock of black paint. Shop all of our window furniture rages here.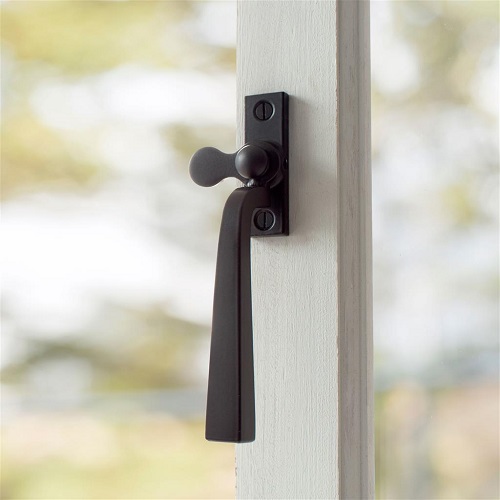 BLACK PENDANT LIGHTING
Of course we're biased, but we love our Matt Black Ceiling Lights. Black has always been a popular colour choice for interior fixtures and fittings thanks to its versatility (itt complements any colourway), whilst exudes a feeling of smart uniformity. Match classic black lighting with a dark colour scheme to create a sense of orderly calm, or contrast it with off whites or a neutral scheme for a striking silhouette. A clean uniform finish, the paint is applied with a powder coating process that creates the smooth hard-wearing surface you take home.⁠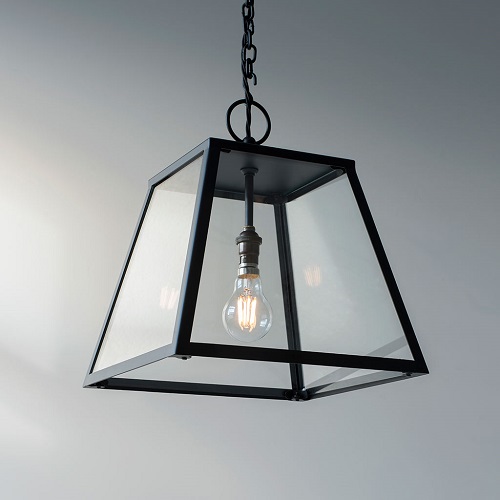 Searching for that wow-factor light for your renovation or revamp? Or perhaps you are just in need of something bold and beautiful to refresh your existing space? The Stanton Pendant's slim and architectural lines are striking in a vatiety of finishes, but it's the bold Matt Black that really packs a punch here, creating an industrial inspired silhouette wherever it is suspended.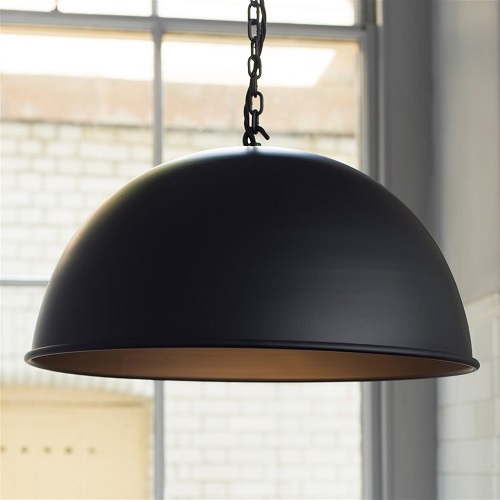 This is our Leiston Pendant. A ceiling light finished in matt black with a large gently curved metal shade. Complete with its co-ordinating braided cable, chain and ceiling rose, it's a bold choice for a kitchen, living or dining space.⁠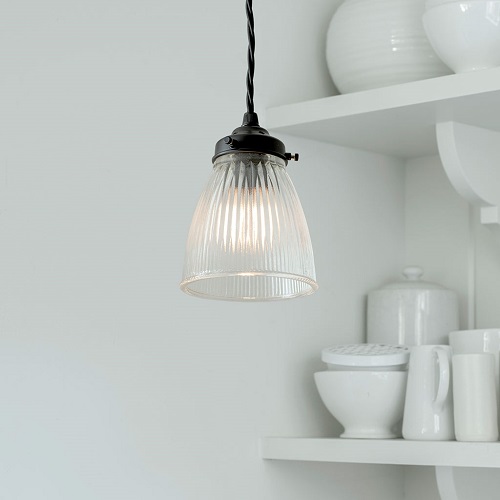 The light from the Fisher Pendant is softly diffused through the fluted shade, helping to create a gentle atmosphere for the home. Team up with our Fisher Wall Light for a cohesive style throughout the room. Brilliant for kitchen lighting, this dainty family of lighting looks lovely suspended as a trio of Pendants over an island or counter.
BLACK WALL LIGHTING

Blending our heritage roots and contemporary design, we've created a collection of timeless wall lighting with versatility in mind. @kelticklepie has paired our Candle Shade in Laurel Satin atop a Single Gosford Wall Light for a dramatically different approach to classic mirror-side lighting. Beautifully bold, the deep green hues of our Laurel fabric are dark enough to match the black but lift it for a more dynamic look.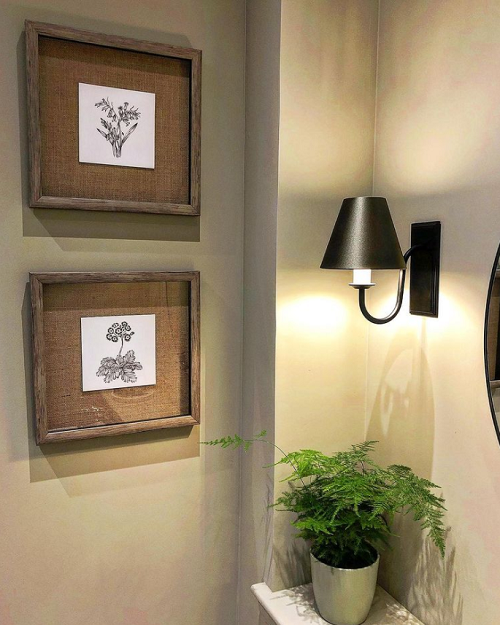 We are all fans of the halo of light that pools from the spun shade of the Club: a light made for creating cosy corners out of alcoves, archways and other architectural apertures. This pretty shot from @the_mulberry_home makes the case for the effectiveness of layered lighting. Using our Matt Black Club for subtle light output whilst embracing the impact of the bold exterior creates a real wow-factor in this room.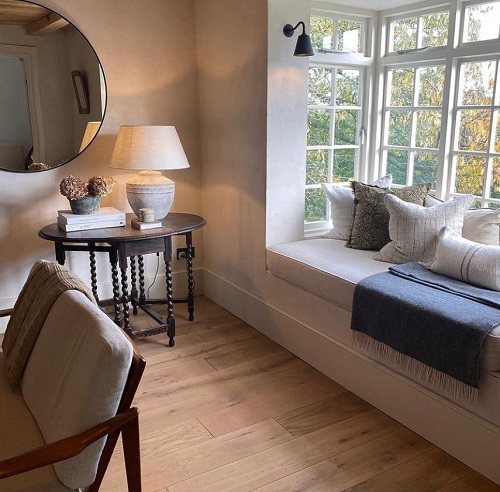 The rising star: our Chester Wall Light. The electric cousin to our Hurricane Candle Sconce, this light brings a touch of the past to the present which looks equally at home in an industrial space as it does a traditional one. With its hand blown flared glass shade and elegant metal turnings, it is wonderful for adding a layer of soft light to a bedroom or living room. We love this simple shot from @stagedinteriorsstudio, the muted backdrop allowing the black to sing.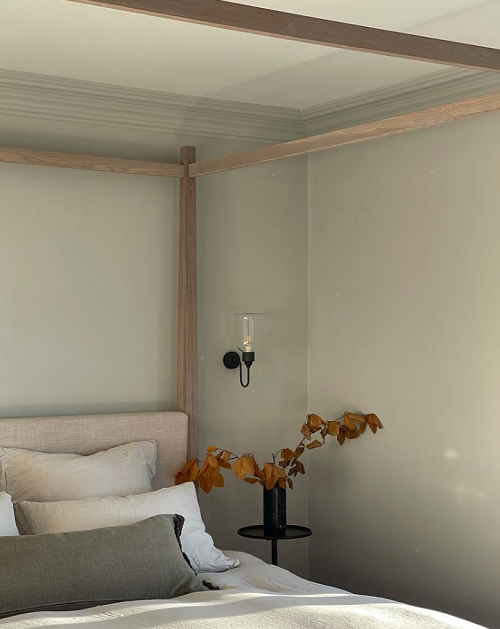 The brand new and versatile Brooke Wall Light incorporates the curved arm of our bestselling Club Wall Light but with the added benefit of choosing your own fabric shade. The Brooke can be mounted with the arm facing up or down according to your preference. Fit arm upwards to throw light up your walls for a more contemporary feel, subtly illuminating your ceilings with a comforting glow. Fit arm down to channel light below, creating task lighting ideal for highlighting areas like your favourite reading nook. There are a variety of Lamp Shades available, but here we've paired it with a Narrow Cylinder Shade in our Elephant Waterford Linen for maximum impact in creating a high-contrast look. Use in your snugs and living rooms or for ultra ambient light in your bedrooms.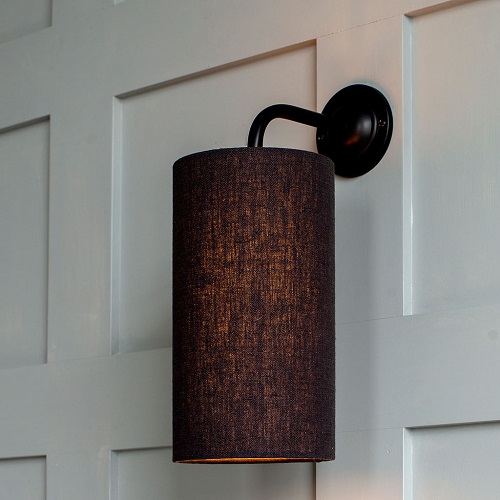 SWITCHES & SOCKETS
Give your room an instant update by accompanying your favourite Jim Lawrence products with our matching switches and sockets. When decorating a room it is sometimes easy to miss the little extras that can add the design flare your room was missing. A white plastic switch is a sight we are all over familiar with, but with us you can find a unique alternative and never have to forsake style for function.
HAND FINISHED SMALLER DETAILING
Enjoying Matt Black drawer pulls and cupboard knobs in a variety of designs is a quick and easy way to make your cabinetry pop, no matter your styling preference. Whether a country cottage or contemporary new build, team them with your light fittings for a uniform look or mix and match for added impact. These small changes are quick and low cost for when you want to enhance your home with monochrome accents. Smaller details like handles can instantly add an authentic cottage style to your home inside and out with ease, whilst prooving that simple additions can still be packed with charm. ⁠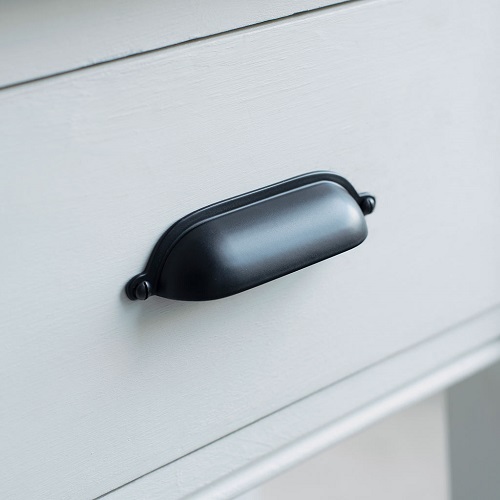 Inspired by the vintage charm of our ever popular Schoolhouse Drawer Pull, we reimagined the design to create this lovely Larder Drawer Pull. A narrower version that is a little more contemporary and understated in character, but still bringing an authentic feel to the room.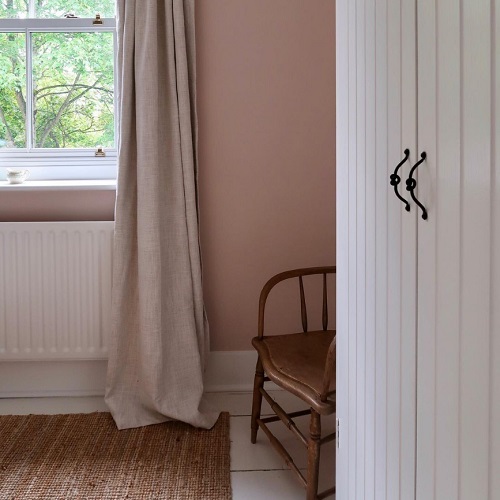 These are our hand forged Knotted Drawer Pulls made in our Suffolk workshop. Each knot is hand-tied by one of our blacksmiths enhancing a personalised effect that can only be achieved through hand-made products. ⁠A smooth matt black finish is a winning choice when contrasted against pastels like in this gorgeous room from @alisoncoldridge.
KERB APPEAL
For classic styling for your front door fittings, you can't do better than Matt Black. An historic colour that dates to the earliest days of blacksmithing, black hued ironmongery will give your home a smart and traditional feel that will never age. This hard wearing, durable finish is the perfect choice for creating a timeless and sophisticated look that leaves a lasting impression.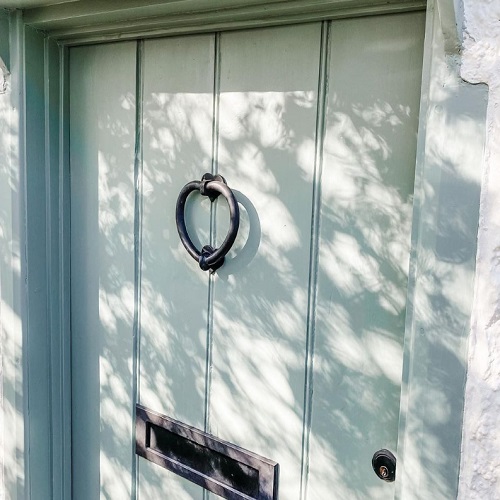 One of our most sought after products in all its beautiful finishes, the Heart Door Knocker is as elegant as it is sturdy: a quality addition to your door furniture collection. Made to be used, this weighty knocker with matching striker plates is crafted from solid metal and created using traditional techniques for a long lasting product that you can love for years to come. This beautiful shot from @rhubarbandhare shows off just how pretty it can be against gentler green tones: one of our favourite modern country combinations.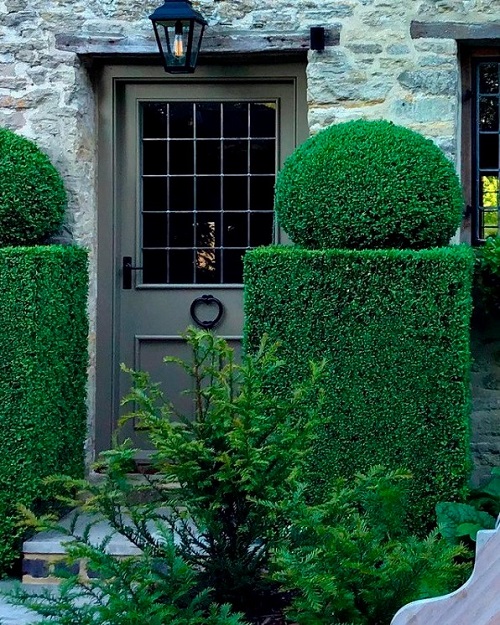 Complete your door furniture collection with matching handles and other finer details, instantly adding charming and timless kerb appeal to properties old and new. Our door accessories and Wall Mounted Hackney Lantern is a gorgeous sight with perfectly pruned planting from @coln_valley_gardener. Choose from a vast selection of Matt Black Mortice Lever or Knob Handles which are created robustly for outdoor use.
MADE BY US
We stock our products in the finishes that we feel suit them best. From traditional antiqued metal effects, to bold contemporary paint colours, our products are available in a fantastic variety of hand crafted finishes to perfectly suit your home style. For Matt Black, the paint is applied with a powder coating process that creates a smooth, hard-wearing surface. This creates the clean uniform finish that you take home. We are very proud of the quality of our workmanship and designs that highlight the skill of our workers and their ability to make products that suit both contemporary and period properties.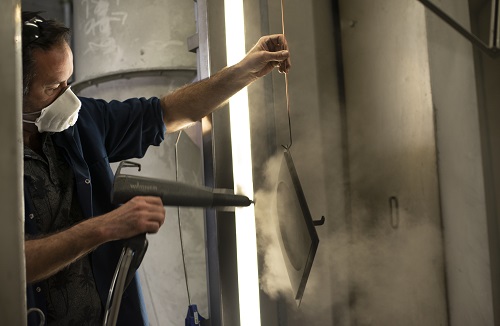 As this is a powder coated painted finish it will require no on-going upkeep, however we would advise that you simply wipe it over with a clean, lint free, soft cloth from time to time to remove any residual build-up of dust and dirt on the product.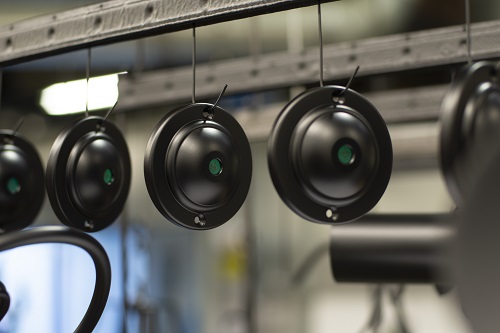 Do you want to see more? To view all of our home accessories and lighting visit our website. For even more home interior ideas, keep up to date by following us on Instagram, Twitter and Facebook. Don't forget to tag us in your home updates– we love seeing our products in their new homes.