Spring cleaning is not just about taking out a mop and duster. At a time of year where our outside spaces are changing and growing is also an opportunity for our interiors to blossom too. Rather fitting for the season, pink and green are two big colours that make an impact alone or paired. They can be used in their softer pastel forms, or pack a punch with darker tones.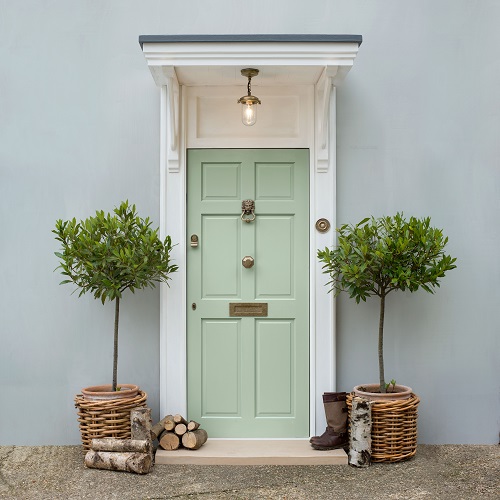 When it comes to houses, first impressions do matter! A deep green shade like this one pops against white for a clean cut, sophisticated look that is still playful. Painting your front door for Spring will lift up the entrance to your home, and lets be honest, who doesn't want to be proud of the space they're stepping in and out of every day? Combining a new colour with matching quality door furniture like our Matt Black range will instantly transform the exterior of your home. Add some fresh foliage of your choosing and you're set for the sunny season ahead.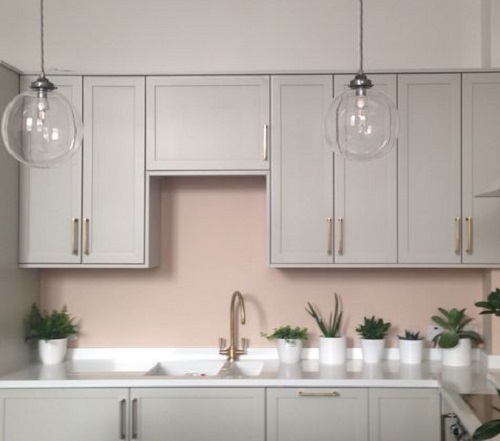 Our Holborn's are suspended effortlessly in this modern pastel kitchen. We love seeing what our classic designs bring to more contemporary spaces. Blush pink is a delicate update for a space that is normally reserved for black or white. House plants add a touch of green for a natural feel.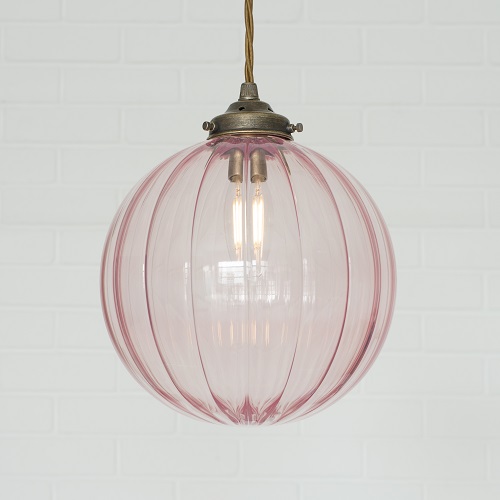 Our Coloured Glass Fulbourn's in Dusky pink can bring a similar look without having to get your hands dirty with a paintbrush.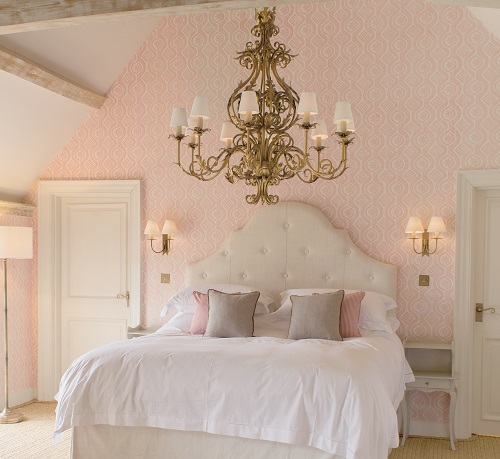 Go bold or go home! This delicate wallpaper is a gently luxurious backdrop to a show stopping chandelier. If a lick of paint or pasting wallpaper isn't to your taste or budget, why not play around with your soft furnishing for a quick fix that will make a lasting difference and liven up the room.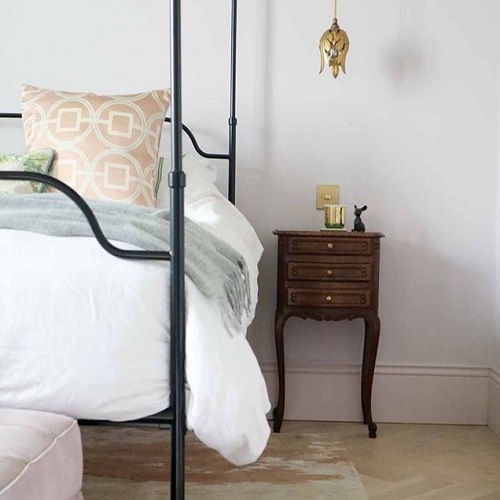 Proof that antiqued brass really can look gorgeous in any context. The Matt Black frame creates a strong architectural silhouette and our Old Gold Cranbrook pendant brings a romantic, ornamental touch to the room. A gorgeous combination. Add in some blush and pistachio hues with your soft furnishings for a subtly modernised look.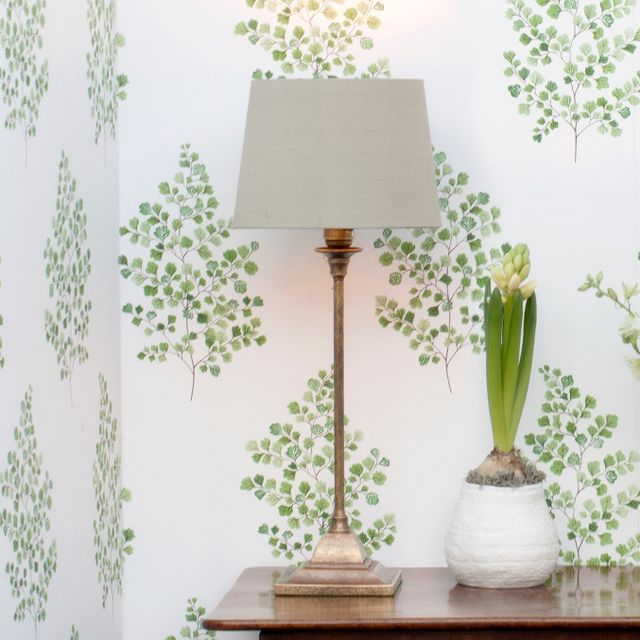 Different details. This muted green silk shade is a perfect match to an antiqued brass base – paired with green wallpaper or not!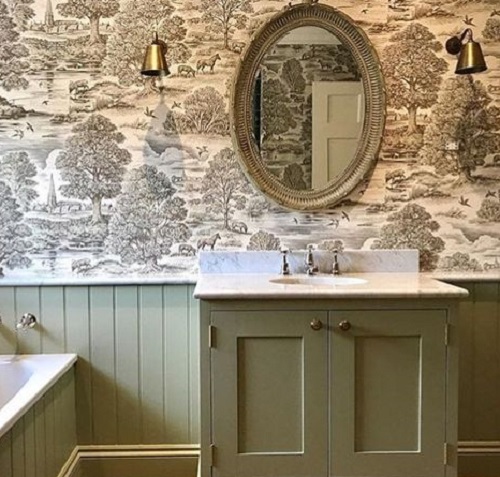 This bathroom has the wow factor. Ornate wallpaper, brass accents and a chalky paint shade is the way forward for the modern country home. We think this would look equally beautiful painted a blush shade – whichever you feel suits your home style.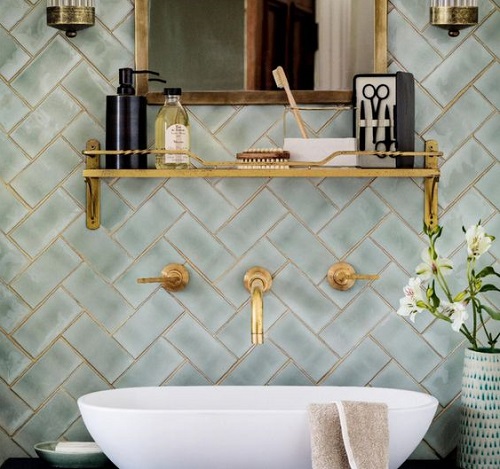 Pearlescent sea green looks sensational with pops of gold for warmth. A sure way to bring glamour into your décor.
To see what new products we have introduced for the season, take a peek at our Spring 2018 Pinterest board. For more pink and green inspiration, see what we're loving in our Colour Trend board. For more interior inspiration and Jim Lawrence updates follow @JimLawrenceMade on Instagram.