Black and distressed metals are hot on this years interiors agenda, but the Luxe Metallic trend doesn't have to be reserved for contemporary or industrial spaces. We've collected some of our favourite interiors and exteriors that bring both matt black and tarnished metal to the fore in a way that can be effortlessly translated into your modern country home.
These trends aren't always built to last, but we think this year's big look of using a sophisticated metallic colour palette within your home is a timeless classic. Our antiqued brass, forged iron lights and matching accessories help to add a luxurious metallic finish to any room. When looking to the exterior, there's no need to forsake style for function. Create graphic silhouettes for elegance outside as well as in with a hand finished matt black. Combined, bold black and tarnished gold tones create a touch of luxury to both contemporary and traditional interiors.

It's easy to understand the enduring appeal of Matt Black door furniture. This hard wearing, durable finish is the perfect choice for creating a timeless and sophisticated look – all you need to make a lasting impression. Your front door is the first thing yourself, your guests and potential buyers might notice. A well lit porch is a good start. Statement outdoor lanterns are an inviting addition and define the entry to your castle. We love the use of a single Boathouse light to brighten up this bold black doorway belonging to @thisoldcottage.

The kitchen is not just a space for food preparation. It's a meeting place where you and your family cross paths at breakfast, lunch and dinner. Sometimes it is where you share coffee with friends, pour a glass of wine after a long day and where the kids sneak into for a midnight snack when they have sleepovers… It's a room where memories are made. Without a thoughtful approach to the lights these rooms can end up feeling the opposite of how they should – which is inviting, relaxed and looking delicious. It's a multifunctional space that needs multifunctional lighting.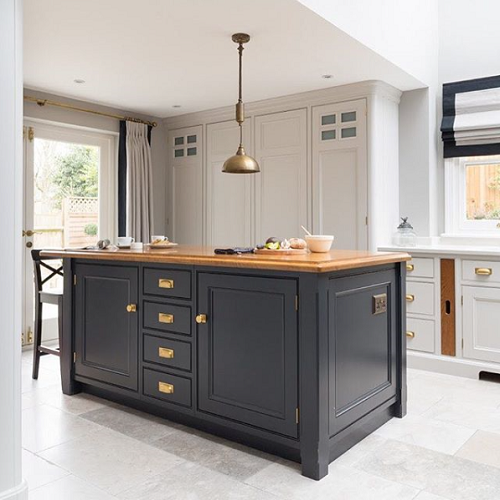 We love a statement pendant over the island. The Butler Rise and Fall is our go-to show stopper, styled above by Humphrey Munson (photographed by Paul Craig) and matched with brass details. Seemingly small details like door pulls and knobs make a real impact when chosen carefully. Chalky 'off-blacks' and grey blue tones also encourages the brass to pop, making the whole room design feel considered and cohesive.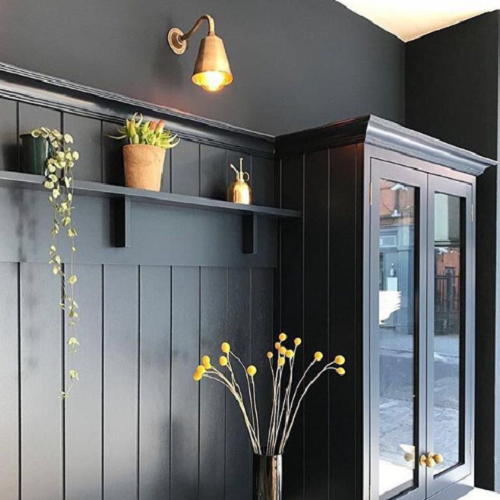 Task lighting is a kitchen essential – you need to see what you're doing! Wall lights such as down lighters, sconces or even pendants can be used to highlight an area such as a work surface, counter or sink. We love how Blackstone kitchens have used the Club to illuminate the display shelf. If brass isn't for you try our Matt Black Forged Ball handles (as styled by Fawn Interiors) which are ideal for when you're sticking to a strictly monochrome look.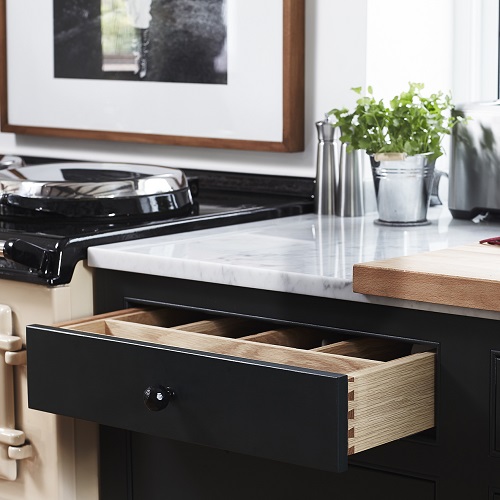 We've stressed before that bathroom décor can sometimes be a place of untapped beauty. We believe that creativity in the bathroom should not be reserved for hotels. Whether you're on the dark side or not, it's impossible to not find this Tod Hunter Earle interior gorgeous. Gold and black everything. The walls are dripping with luxury whilst bathed in flattering warm light, so why not bring this into your own home? For a softer touch but just as inviting, the vintage-look finish of Antiqued Brass sits beautifully upon white.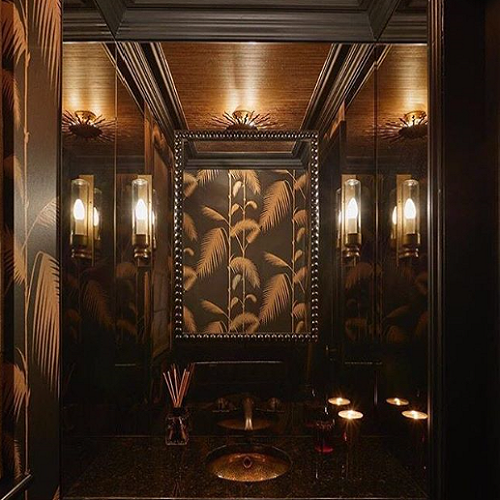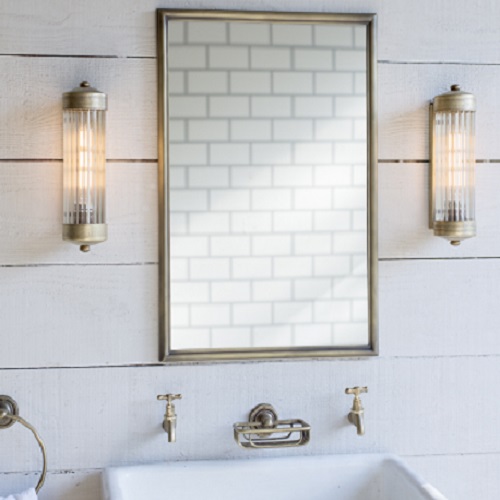 Brass tones 'bring understated glamour to a scheme', according to the latest Elle Decoration Kitchens guide. We couldn't agree more. There's no reason why you can't apply this to your bedroom too. A bedroom should feel luxurious, atmospheric and of course comfortable, which is why we love @natali_in_norfolk 's matt black modern country décor. The hints of distressed metal bring a vintage chic to her monochrome theme, whereas flowers and pastel tones add a traditional femininity to soften the edges.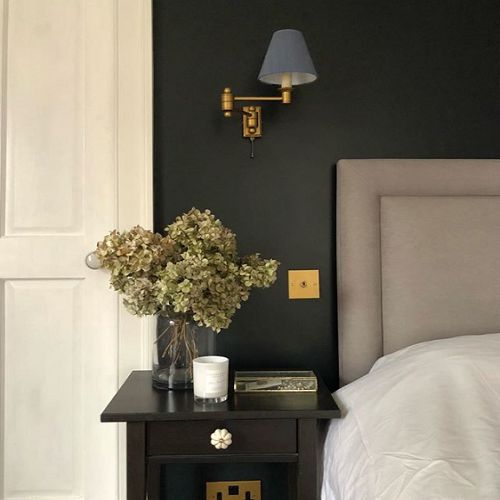 Justin Coakley from @design_at_nineteen has achieved the same level of luxury just by accessorising with black and grey soft furnishings. If all black is too bold for you, subtler greys layered up this way create a sophisticated feel with a softer side. We love seeing our Club Lights as reading lights – they are perfectly at home teamed with this smoky bedspread.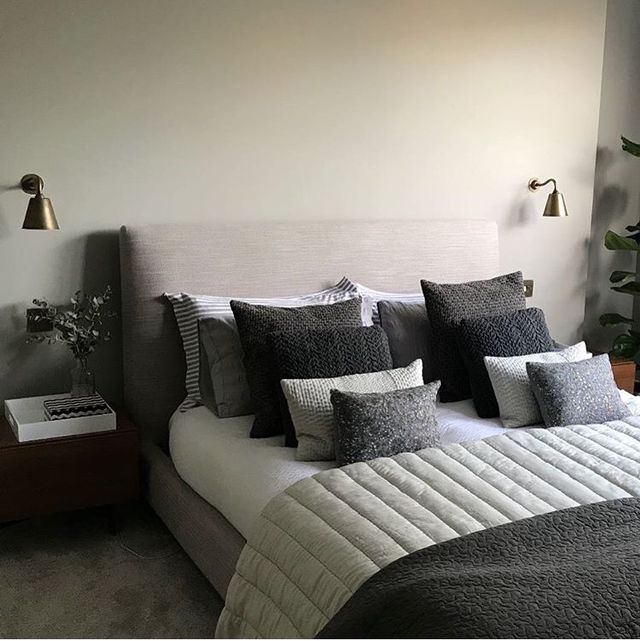 Get on board with black and brass! For even more interior inspiration take a look at our Pinterest compilation 'Luxe Black and Metal'. Follow us on Instagram @JimLawrenceMade for more interiors of all shapes and sizes.