With the opulent colours of the Far East very much in fashion this season, we are delighted to reveal  our new, wonderfully dramatic Burnt Orange velvet – the latest addition to our Hunstanton Velvet collection.
This richly tactile velvet will create a sense of drama wherever it is used, perfect for providing a touch of luxury over winter. An ideal fit for modern rustic homes, this bold Burnt Orange can be used to contrast or blend, working beautifully with faded earth and gold tones if you prefer a more mellow look.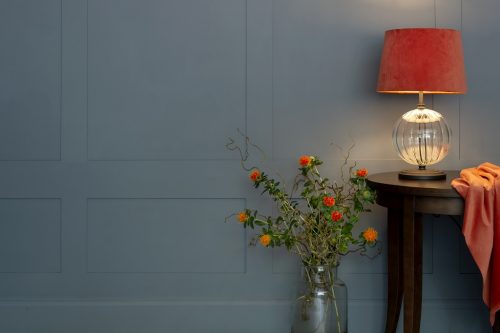 Characterised by its rich depth of colour and nap, our Orange Hunstanton fabric will add a warm and stylish shock of colour to your interior: an excellent way to revive a scheme without the need to fully redecorate. Available as a cushion cover, a series of our handmade lampshades and a cut length of fabric, how you choose to incorporate these gorgeous colours into your home is up to you.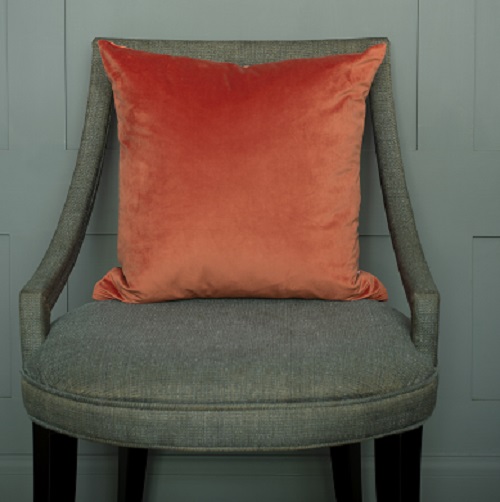 Just switching the materials and colours of cushions in a room can totally transform the atmosphere. As always, all of our cushions are handmade here in our Suffolk workshop by our talented
soft furnishings team
. We love how the orange pops against this grey tweed, a similar look to our
Herringbone Lovat Wool fabrics
.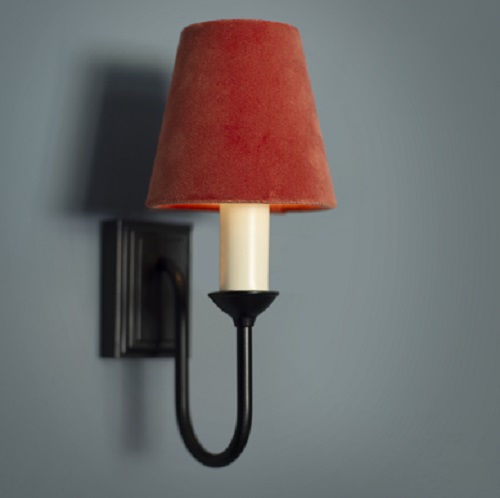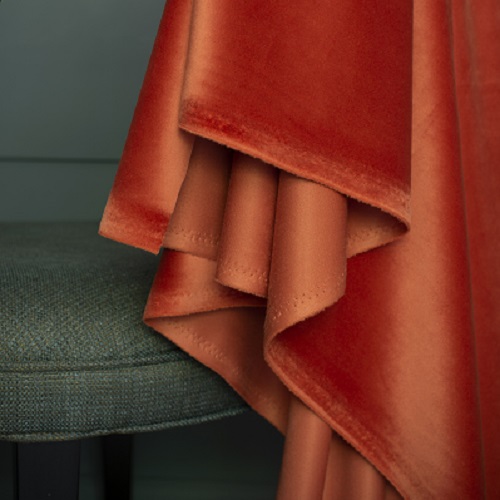 If you wish to create something of your own but love the look, a cut length might be right for you. At
£22 per metre
you can take home swathes of our velvet to admire and adapt yourself. Whether after this texture to make curtains or throws, we would love to see what you transform it into.