Using brass window fittings throughout a period home is an elegant way of complimenting certain features. For our recent Suffolk Barn Renovation, the warmth of our Antiqued Brass compliments the historic oak structure. Being a natural finish (much like the natural texture and tones of wood), the patina will continue to age and deepen over time – the perfect modern rustic finishing touch.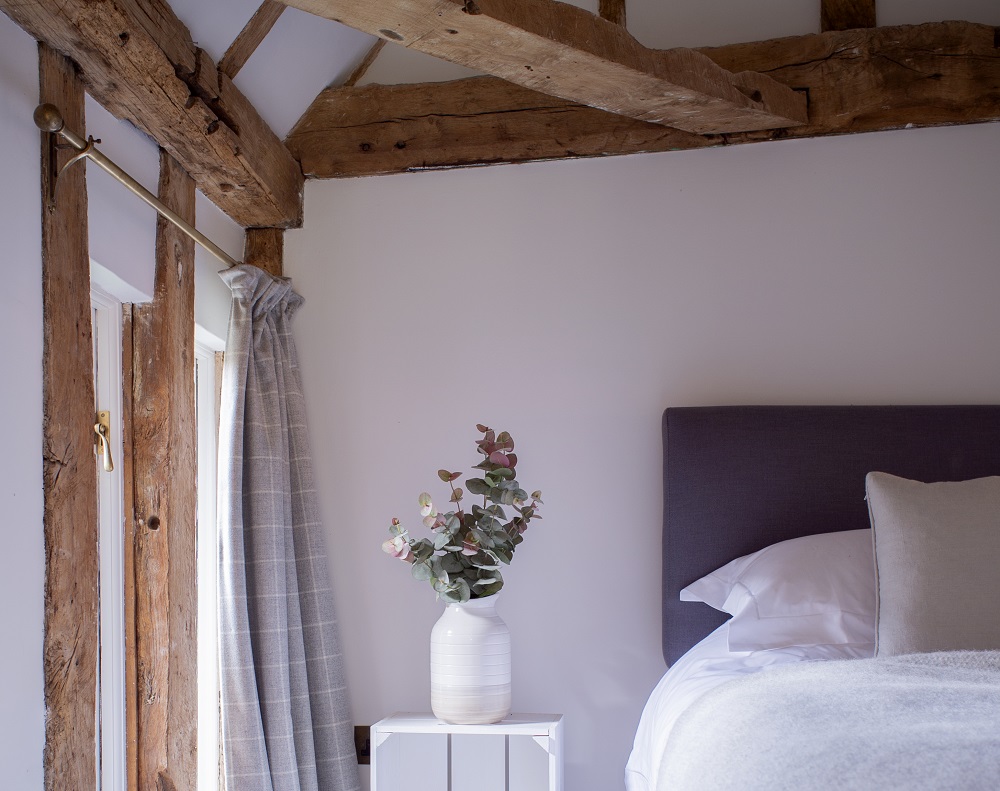 Our fabulous collection of made to measure curtain poles are the ideal companion for your curtains, ensuring they will continue to look good for years, in whichever room you hang them. They are hand forged from high quality brass, and with a choice between Reeded or Plain Antiqued Brass, you can pair each design with a matching finial and brackets for a unified natural look for your period home. If your pole is over 200cm long you will require a centre bracket. Longer poles may be supplied in two halves, complete with joiner. Don't forget to ensure there is room for your chosen accessories…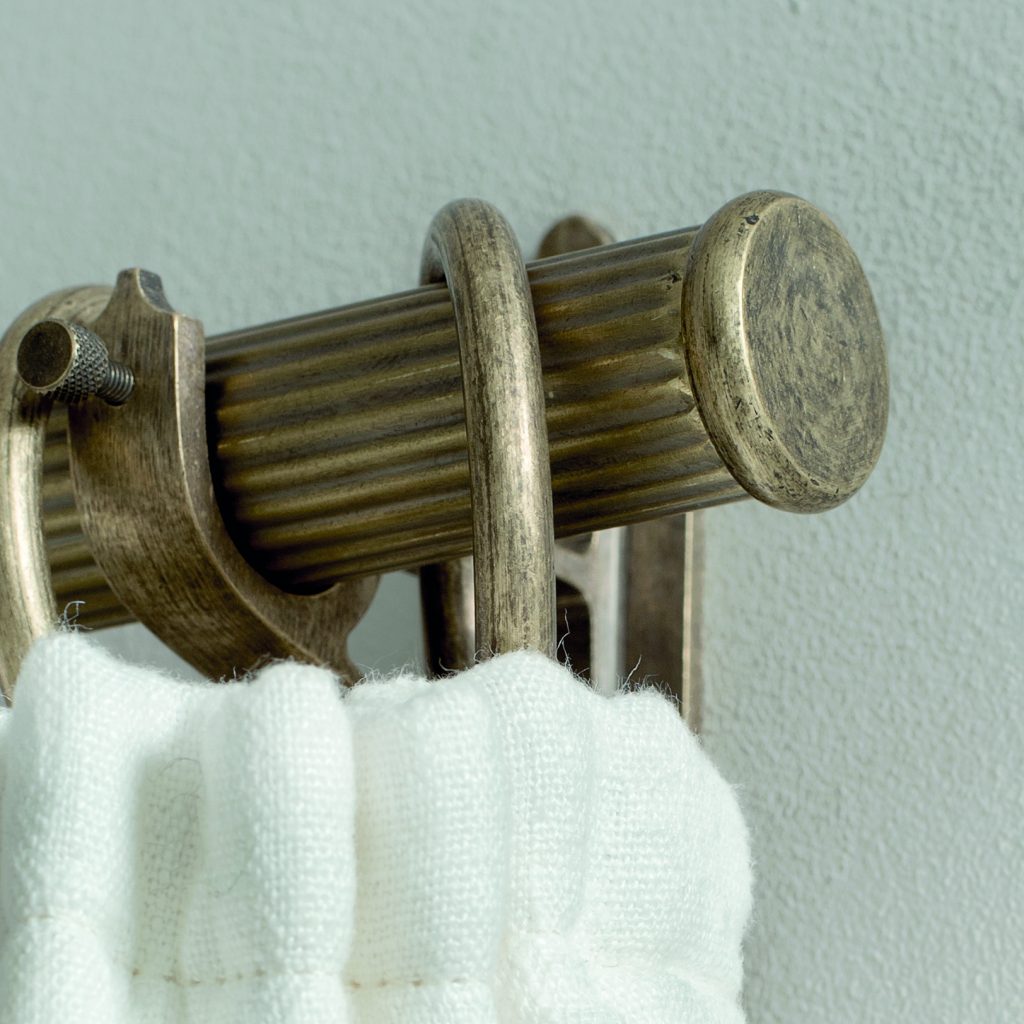 Our popular Antiqued Brass Ball Finials are the perfect companion for your brass curtain poles.  All of our finials are designed to slide into the end of our brass curtain poles and have a classic, weighty quality to enhance your authentic décor. Though a practical solution to keep everything in place, finials also frame your window and allow for decorative creativity. We offer traditional and modern styles to complement your home, ensuring each hand-crafted design is the most beautiful it can be.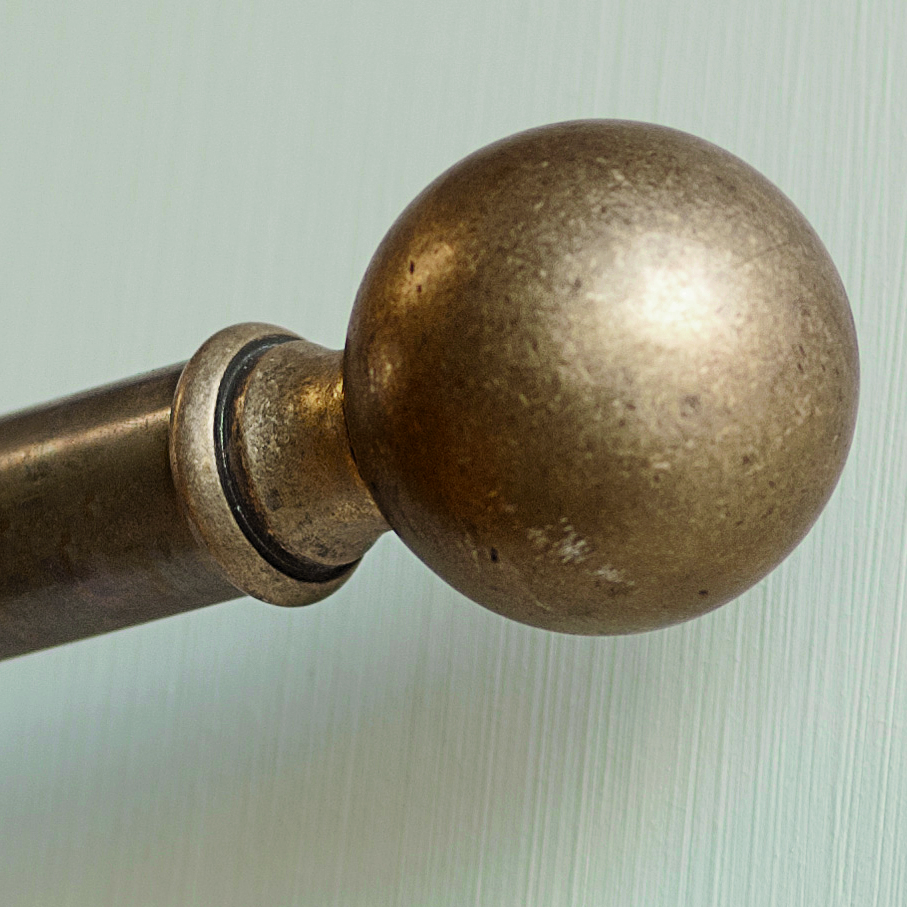 These Brass Standard Brackets will lift your curtain poles and frame your windows with elegance. Hand finished like the rest of the accessories, these practical supports still look pretty. Because we make all our iron work in our Suffolk forge, we can adapt our brackets if necessary to suit your particular window: you may for instance need a deeper bracket for a deeper window so as not to spoil the hang of your curtains.  Whichever style you choose, we've forged these beautifully finished antiqued brass hoops to match. You can calculate the number of rings you need by dividing the length of your pole (in cm) by 7. Simple!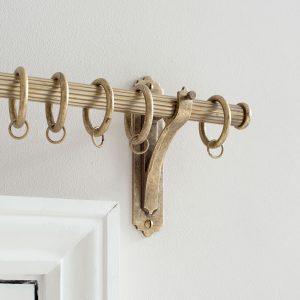 Our expert team of seamstresses create beautiful made-to-measure curtains & blinds from our collection of over 180 elegant country style fabrics. From sophisticated elegance to delightful country cottage styling, our range of handmade curtains and blinds are a stunning addition to any home. To view all of our fabrics, click here.
There are just a few simple steps to creating the perfect curtain or blind at Jim Lawrence: choose your heading, choose your favourite fabric and then select a lining option. Once you have chosen these options you simply measure up you window using our helpful guide below and call us for help, advice or a free quotation today on 01473 826685.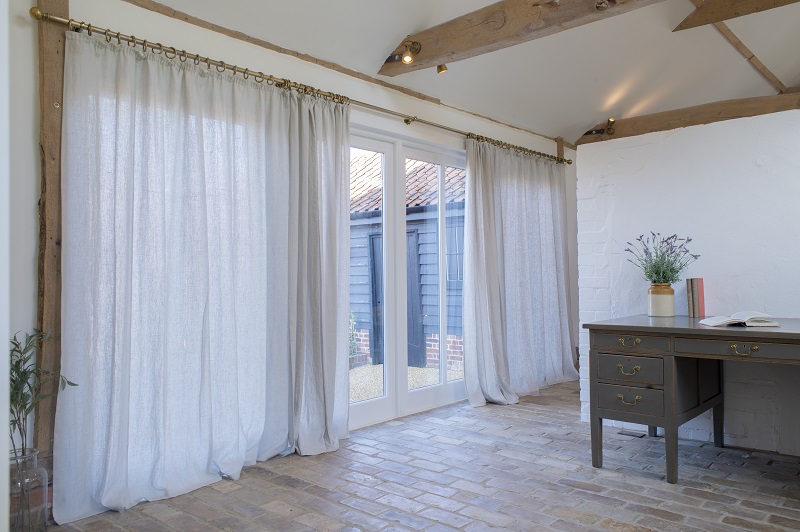 Our Antiqued Brass products are created from natural, un-lacquered brass and will continue to age and develop a darker dull patina over time in your home. This is particularly hastened in harsh outdoor or damper environments. To decelerate this aging process we recommend regular polishing with a good quality brass polish and a soft cloth. Please note that chemical polishes can strip away the original antiquing solution too, so take care to use cleaning products sparingly to retain the aged look of the product.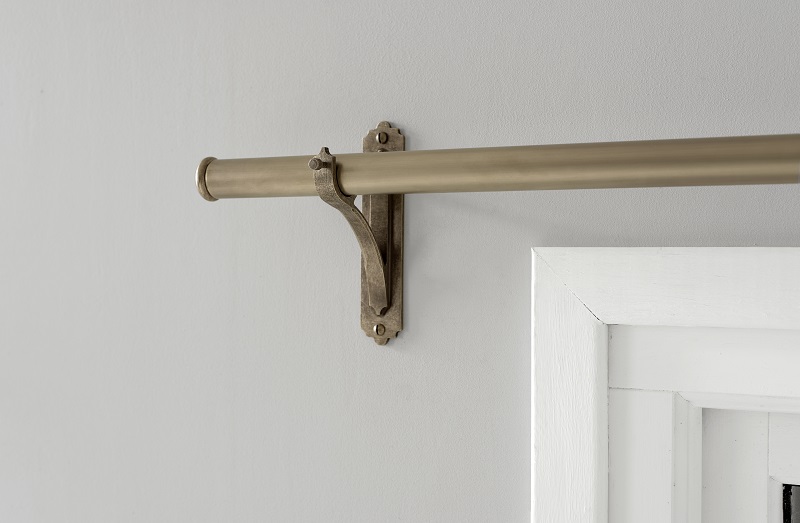 Feel like you still have some unanswered questions? We've written up a detailed guide to creating your made-to-measure curtain poles here. We are always happy to help, so give us a call or drop us an email and we will do our best to meet your needs.
Don't forget to tag us in all your gorgeous Jim Lawrence home updates on Instagram @JimLawrenceMade. Happy shopping!