Bring luxury lighting into your home with our new collection of multi pendant ceiling lights in cluster, track, and cascade designs. These new styles are designed to create lasting impressions over kitchen islands, dining tables and cascading down stairwells. Choose from brass to add depth and warmth, or handblown glass to maintain a sense of space and elevate your home.
KITCHEN LIGHTING
To truly make this most of this integral room of the house, it's only right to take time elevating the essential details to get it just right. With a combination of statement pieces like our new multi pendant lighting, hand forged homeware and accessories you can enjoy the kitchen to its fullest potential.⁠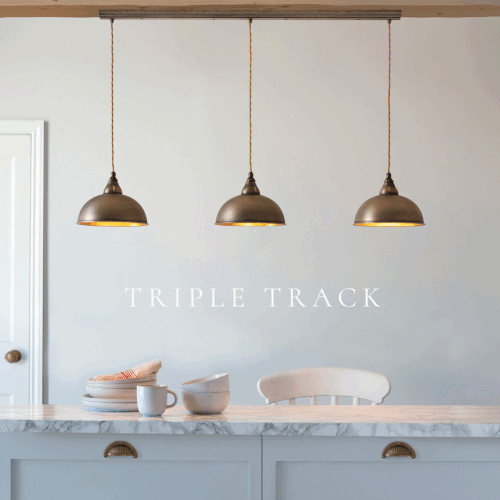 Choose from a three or five track multi pendant track design, now made with a range of our most popular glass and metal lamp shades. Enjoy the Butler, Barbican, Ava, Fulbourn, Holborn and Walcot shades in a perfectly balanced trio. Alternatively, for longer, larger tables and islands there are the Westbourne, Lambourne, Compton, Mia, Putney and Barbican shades.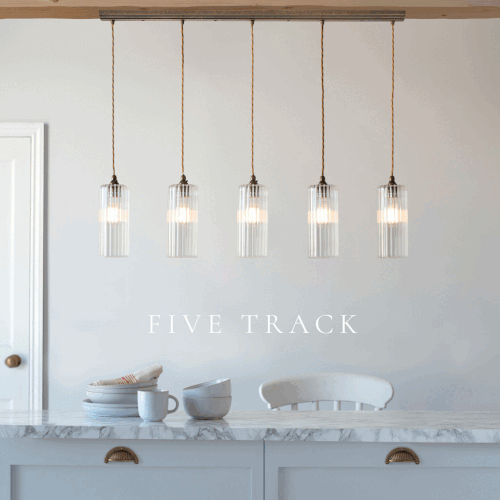 HALLWAY LIGHTING
Our multi pendant tiered roses will bring a unique beauty to your stairwells and hallways. These new additions allow for greater choice in shades to cascade in a beautiful tiered design. ⁠Get it right and it will create that important first impression, setting the tone and the look for the rest of your home and ensuring there is a seamless flow from one floor to the next.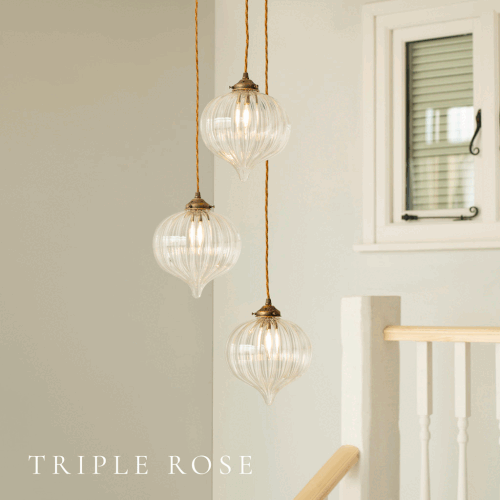 Thes triple roses are available with shades from our Walcot, Ava, Fulbourn and Holborn pendant lights. If you have a larger stairwell or higher ceiling, the five rose is made with the Holborn, Fulbourn, Ava, Mia and Barbican lights.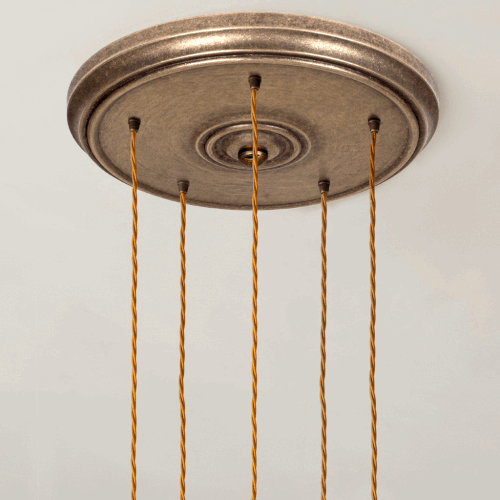 The Seven Rose comes with the pretty fluted Ava, the crisp round Holborn or the ribbed glass of our Fulbourn shades. This light is designed to be a showstopper, elegantly tapered and designed for large spaces that call for a dramatic design.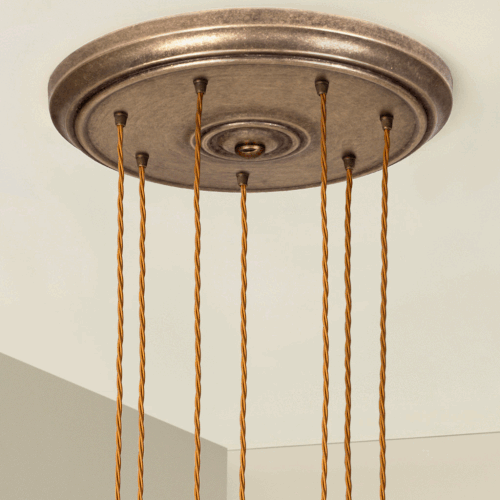 DISCOVER MORE
Our UK-made hanging pendant lights bring a touch of refinement to a room and help create an alluring atmosphere with glass or hand-finished brass, ensuring the shades catch your eye as well as producing a generous distribution of light. Cluster pendant lights are ideal for living and dining rooms, stairwells or to make an impression in a front entrance. To see more, visit the Jim Lawrence website.
SHARE YOUR STYLE
For even more home interior ideas, keep up to date by following us on Instagram, Facebook and Pinterest. Don't forget to tag us in photos of your floor lamps – we love seeing our products in their new homes.