Jim and Sheena, his wife and business co-owner, began the business you see today from humble roots at their kitchen table in 1994. As time passed and orders increased, business outgrew the farm buildings it was housed in. Customers, staff and delivery men struggled daily down a bumpy farm track to find it. Since most of the staff came from the nearby market town of Hadleigh, Jim moved the company there in 2008, taking over an empty bottling factory on the outskirts of town that came with lots of room for workshops, offices and a warehouse.
We've shared a tour of the stunning historic Walcot Street, the location of our new showroom, but realise we hadn't shown you around our first home. Time to give our Suffolk location a little love…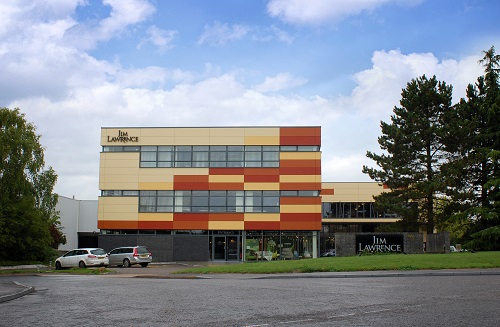 You will find our beautiful Suffolk showroom in the historic market town of Hadleigh where our shop and workshop is located on Lady Lane just off the A1071 Ipswich Road. Our showroom houses our entire range of over 8,000 products. You can see how stunning our lights look in situ and use our displays to find inspiration for your window, door and bathroom accessories. While you are here you could pop into the centre of Hadleigh for a coffee and bite to eat and wander along the old High Street, marvel at its beautiful old buildings and eclectic mix of shops, services, restaurants, cafés and pubs that are known for their individuality, quality and care.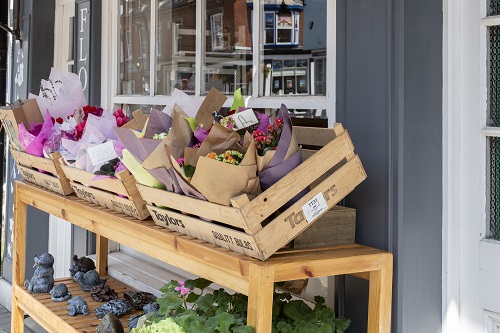 Hadleigh is an ancient market town full of character and history, set in the lush and fertile valley of the River Brett. Once an immensely wealthy wool and cloth town, the manor of Hadleigh was given to the Priory of Canterbury Cathedral in the 13th century meaning it was under direct control of the Archbishop of Canterbury for hundreds of years. These days you will find many attractions such as local treasure Ferguson's Delicatessen, go-to brunch spot the Jet Lounge and of course the nearby Marquis Hotel & Restaurant, which features many of our Jim Lawrence lights.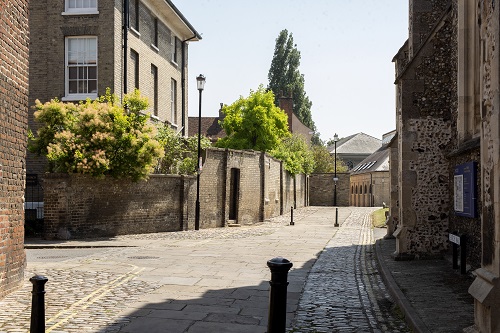 If you want to get your teeth into the local shops, there's no better place to start than Hadleigh's Old Bakery, now a vintage Emporium, stuffed to the brim with unique and antique finds. Along the highstreet you will find a selection of independent clothing and gift shops to enjoy too. In the tucked away Maiden Way just off the main thoroughfare you will find The Little Grey Bird,  who are stockists of lovely hand-painted furniture. Here you will also find Mung Bean, Hadleigh's local organic wholefoods store.
If there's one place you need to pop your head into, it's the Adnam's shop. Adnam's brew amazing beers and spirits from grain-to-glass in the nearby coastal town of Southwold, and their shop is stocked with their finest drinks and barware. You can even pop in for a tasting after visiting our showroom, why not?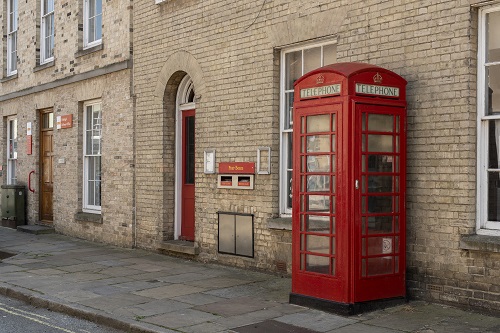 If you've come by for the history, Hadleigh retains many of the 15th-century brick and timber framed buildings. Suffolk is famous it's historic architecture, and Hadleigh has no less than 246 listed buildings; four of them Grade 1 – The Guildhall, St Mary's Church, the Deanery Tower and the Coffee Tavern in the High Street where you can see beautifully detailed 17th century decorative plasterwork or 'pargeting'. The town lies in the heart of Constable Country, so called because it produced two of our most famous artists – John Constable and Thomas Gainsborough – who were born and lived nearby and whose paintings celebrate the beauty of our big Suffolk skies and idyllic countryside.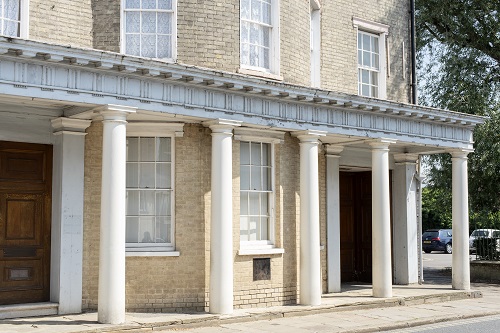 As many of our lighting designs are inspired by our Great British heritage, we feel it's our duty to appreciate the history of our surroundings. You'll notice that many of our products are named after nearby locations across Suffolk and Norfolk. From hints of the coastline in our Scallop Wall Light and delicate strands of wheat in our Sussex Lights, the surroundings from which we built our brand upon are ever present in our design work.
Whether East or West, we hope you can visit us in one of our beautiful showrooms where we do our utmost to honour the modern country style we know you love.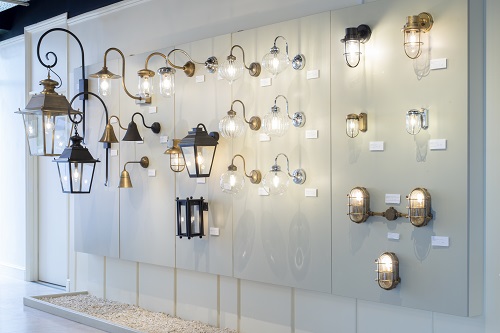 Come and say hello to at The Ironworks, Lady Lane, Hadleigh, Suffolk, IP7 6BQ. Feel free to give us a call on 01473 826685 or drop us an email at sales@jim-lawrence.co.uk. We hope to see you soon!
For all of your home inspiration needs, be sure to keep up to date with our Instagram @jimlawrencemade and all of our mood boards on Pinterest. Don't forget to tag us in all of your interior updates – we love seeing our products in their new homes.