You probably know about our popular curtain poles or very Instagram-friendly Heart Door knocker. You might even own our sought after Cheltenham Bathroom Lights. We have many items that you can recognise quickly as a Jim Lawrence design, but with over 8,000 products there's plenty that you might not know you needed. We aren't here to tell you what to buy, but we do know a thing or two that could help make that decision a little easier…
With many of our customers living in period homes attracted to our vintage style, we have developed some clever solutions to some common home styling predicaments that tend to arise in older homes. Here are ten accessories you didn't know you needed, helping you to make the best of your interior and exterior design.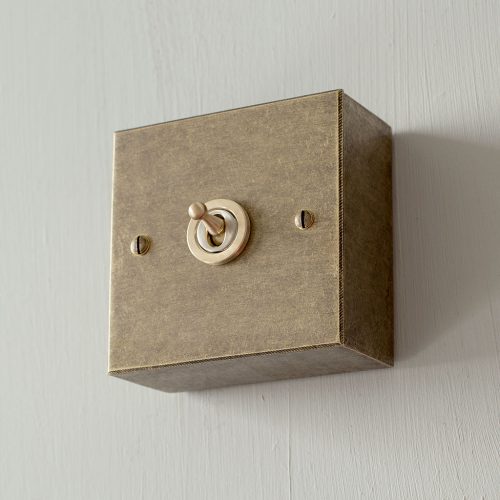 Our 1 and 2 gang Surface Mounting Boxes are finished to match our electrical switch and socket plates. Ideal for use where it's not practical (or possible) to make a hole in a wall or a beam, to conceal the necessary electrical fittings for your switches and sockets.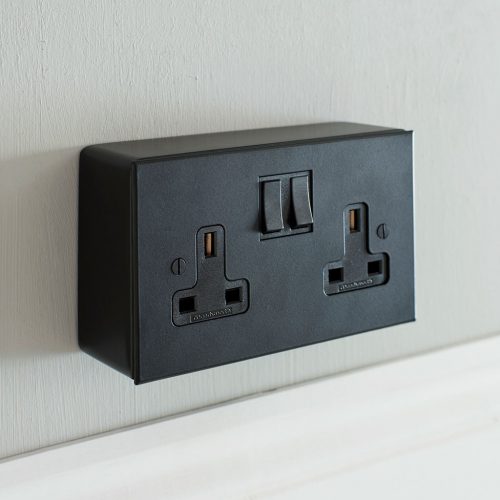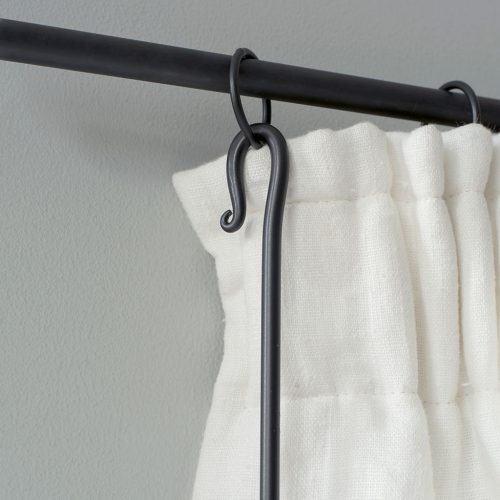 Draw your curtains without having to reach them by hand using these fine iron draw rods which are available in a choice of finishes to match your curtain poles. When attached to the last ring of each curtain, they will help keep your curtain fabric clean on the leading edge and are ideal for tall, hard to reach windows. They are designed to hang discreetly behind the curtain edge – the simple forged detail clips very easily to a curtain ring.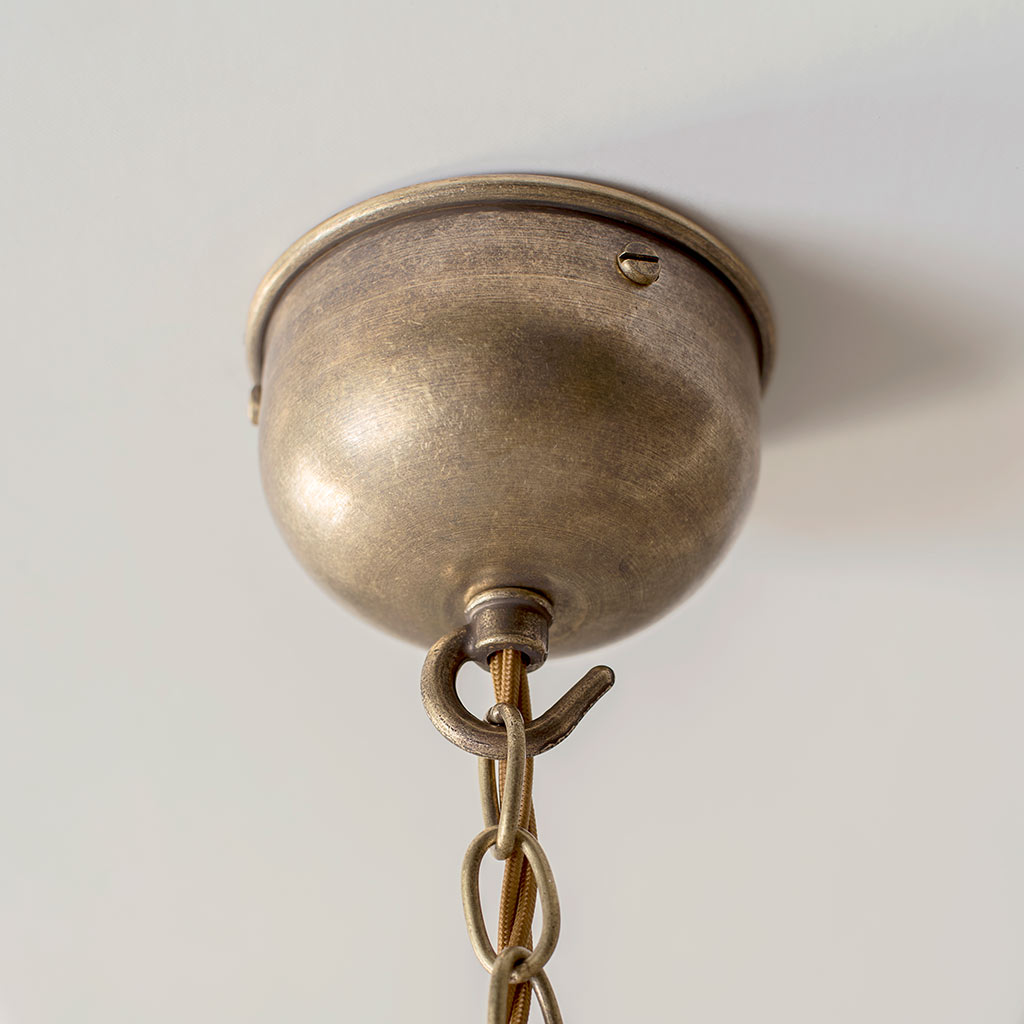 This ingenious ceiling hook creates the look of a forged hook without requiring the removal of an existing plastic ceiling rose, as it screws over the top of the existing one. This product is an excellent solution for renters or those wanting to bring a period charm to newer properties. The Gifford covers a standard 80mm diameter ceiling rose as well as smaller sizes if need be. Made from brass, it has a beautiful antiqued finish to enhance your lighting and interior with a simple slide-on design.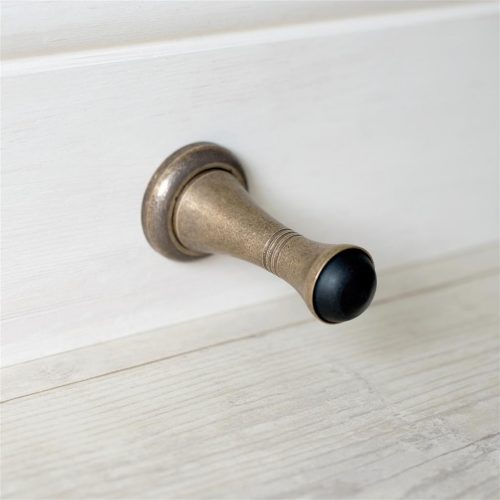 A stylish hand crafted wall mounted door stop, the Bembridge Door Stop is available in brass and steel finishes. A sometimes overlooked detail, this small but significant tool is great for preventing your door from opening too widely and any of your lovely Jim Lawrence door handles getting damaged or marking your walls. For an alternative design look to our Boynton Door Stop.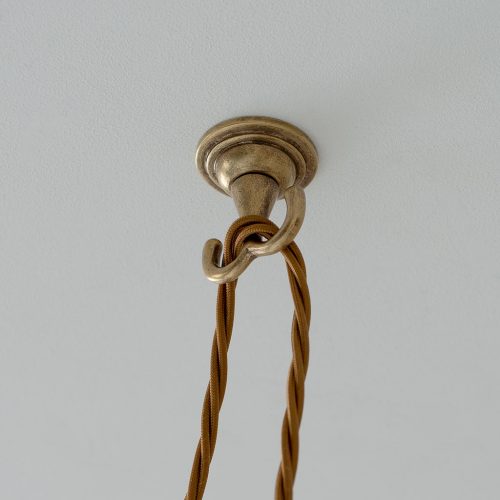 Why not add a sophisticated slant to your ceiling pendant lighting with our clever Pendant Flex Ceiling Hook. With our customary attention to detail, we have designed this ingenious little hook so that you can position your pendant in the perfect spot, no matter where the ceiling rose and wiring are situated.
To complete the look and help you with your repositioning, we offer additional braided cable lengths on many of our pendants – simply call our helpful sales team for more information.
Sometimes when installing outdoor lighting (which we have plenty of) often the practical side more is overshadowed by the 'wow I have to have that light!' side… Sometimes outdoor lighting can present some interesting dilemas, such as external wiring. We have the perfect solution for transforming drooping wires from a nuisance into a stunning external feature. Our Antiqued Brass Conduit is a smart way to hide ugly exterior wiring, particularly when combined with our slim Doncaster Wall Light or Bulkhead Light.
We want to make sure our conduit kits are a breeze to install, so don't forget to read our easy "how-to" guide to assembling your own.
This neat backplate pattress enables wiring to be fitted externally if required. For example, perhaps the Fisher Wall Lights (pictured) are exactly what you're after for your living room? If there is insufficient space in the wall for internal wiring, you can now purchase one of our pattresses to house the wiring connection externally. This pattress works with a wide range of ceiling roses and wall light back plates and comes in all corresponding colourways to give you a subtle but practical wiring solution. We have also created an equivalent pattress for our pendant lighting to match our Georgian Ceiling Rose.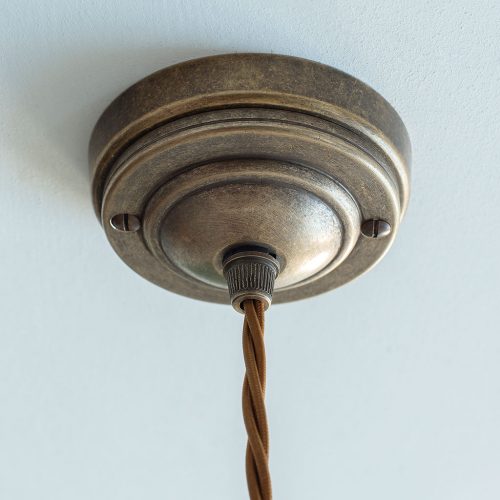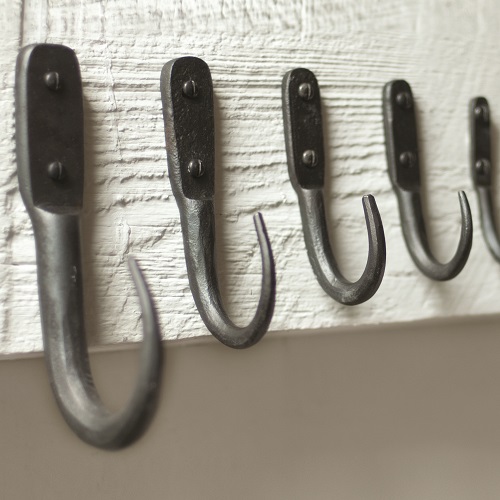 Ideal for any door in your home, Jim Lawrence hooks are a fantastic way to clean up clutter where space is tight or keep your favourite coats, dressing gowns or kitchen utensils close at hand. Choose from a selection of individual hooks, hook racks and shelves in a range of finishes to ensure you get the right look.
Top tip: Our Beeswax finish is made using traditional technique used since Tudor times. The metal is heated until it darkens and then dipped in natural beeswax which gives is a lovely soft black wrought iron effect. Whilst this looks stunning in all settings, we do not recommend the beeswax finish for hanging up damp items and for use in bathrooms or outdoors, as it may rust in a humid environment. We feel that Matt Black is the preferable option.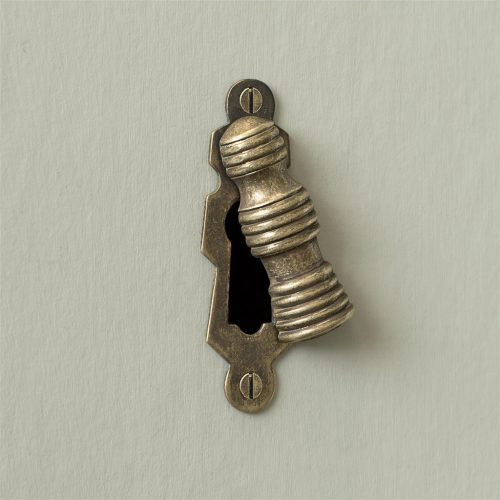 We can't imagine an Escutcheon is the first thing you think of when styling your home, but it shouldn't be the last! These small details complete your overall look and prove particularly useful… Spring might be on the horizon, but there's nothing worse than a cold breeze sneaking in to the home and an exposed keyhole might just be the culprit. Available in a variety of finishes and designs to suit your architecture and other door furniture, our Escutcheon's feature a traditional keyhole shaped surround with a flap that will keep out the draft all year round.
We have found that making a feature out of the quirks of period homes is often the best way to enjoy them. A hinged design that fits into the floor, this 2 Gang Floor Socket is the dreamy modern rustic detail you might not have thought of, but now know you need! A great solution when you don't want wires stretching around the room or have limited wall space, you can enjoy floor or table lamps in more central spots around the room, or use them for other portable accessories.

These are just a handful of items that we have constructed to make sure everyone can enjoy a bit of Jim Lawrence in the home. To view all of our lighting and home accessories visit our website. For even more home interior ideas, keep up to date by following us on Instagram, Twitter and Facebook. Don't forget to tag us in your home updates– we love seeing our products in their new homes!
If you have any questions at all about installing your lighting accessories or perhaps how to take care of your Jim Lawrence products, don't hesitate to get in touch. You can drop us an email at sales@jim-lawrence.co.uk, or call us on  01473 826685.