Susi Bellamy's vibrantly abstract designs are marbled with clashing colours that are certain to liven up your home. Her cushion prints, shades and wallpapers are vivacious and arresting – much like her own interior decor. After noticing Susi had used one of our wall lights on an explosive stucco wallpaper in an Instagram post, we soon fell into the rabbit hole that is exploring her whimsical home.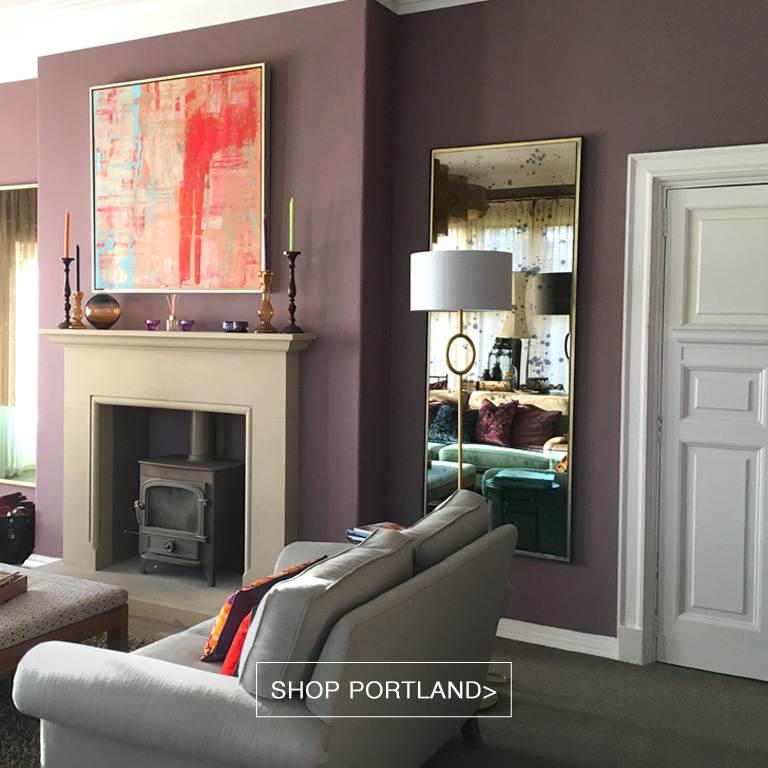 Hello Susi, firstly, we love how our products look with your designs – we've never seen them against such intense colour before! What made you choose our products for your home?
I love the simplicity of Jim Lawrence lighting – not over styled and available in various finishes to suit each space. I am a particular fan of gold so the combination of simple style and old gold finish is a winner for me.
Can you describe your interior style in three words?
Classic with a twist! … sorry that's not strictly three words.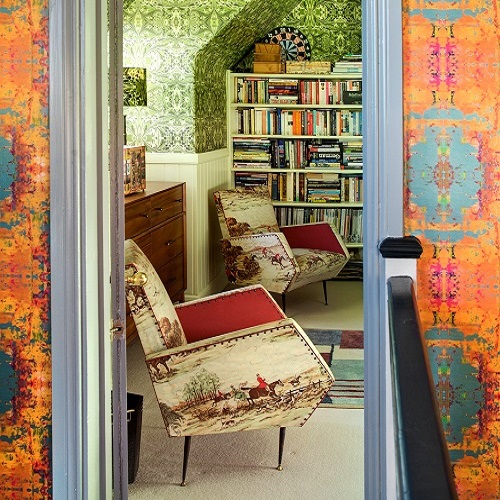 Your home is extraordinary. We love the finer details and bursts of orange in your kitchen against the neutral decor. Which room is your personal favourite and why?
I love my long corridor with the Girl with a Pearl Earring painting at the end by artist Michael Chippendale. When we came back from living in Florence in 2010 the corridor was in its original form of dark wood. It was a brave decision but we decided to paint all of the woodwork a light colour to lift the whole mood of the house. Living in the main wing of a large house could be a little overwhelming and unfriendly – I think the lighter colour works well and is also lifts the spirits on a dark day.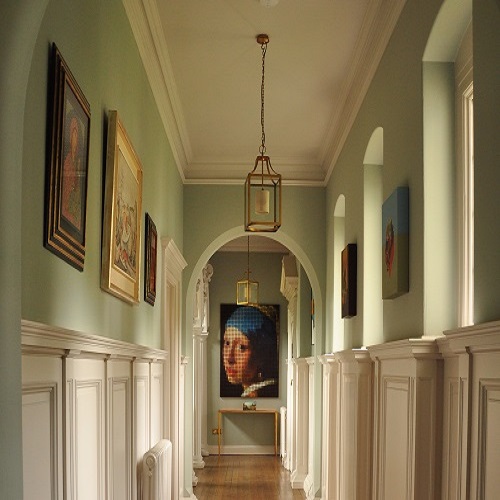 What advice can you give colour-phobes who want to bring some energy into their homes?
You don't have to become a maximalist with colour, you can just add accents of it. I treat my home as I would do deciding on the composition of one of my paintings. There has to be balance but it would also be very boring if there wasn't some discord or a break in the neutrality. It adds personality, warmth and surprise. I think it is the latter that I enjoy the most. Colour should be joyful and you shouldn't be afraid of it. It is about self expression.
Do you have any truly unique items in your home that you could never part with?
I have some wonderful items that we brought back from Florence such as a classical gesso bust (after Michaelangelo), beautiful pottery and handmade card boxes made by my friend Ann Hepper.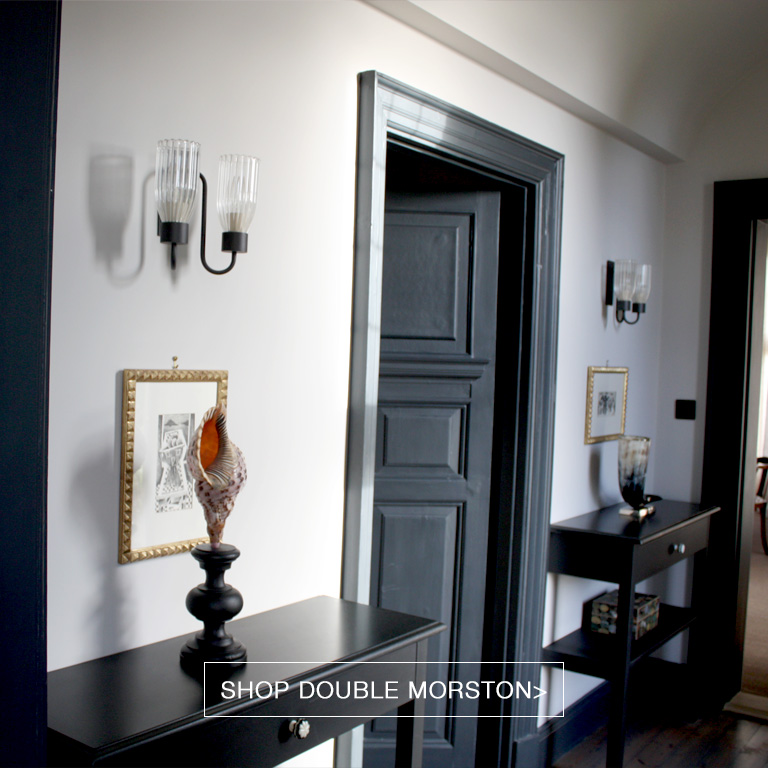 You have a background in fashion and art, why did you decide to move into the world of interiors?
I worked as a fashion editor in London back in the 80s and early 90s. My husband's work took us abroad and I took up painting to fill the creative gap that was left behind after leaving the magazine world. Painting led me to do a masters degree in Fine Art and I only graduated in 2013. It was whilst in my studio one year later when I was looking at one of my small abstract square paintings that I thought it could work well as a cushion design – the rest is history. I use my editing skills to create my interior collections and I work in stories or series just as I did when I was creating the fashion pages for the magazines.
Minimalism and symmetry is quite often a preferred focus in design, do you class yourself as a maximalist?
I like both minimalism and maximalism. I wouldn't want to be pigeon holed into one or the other. My house is a dichotomy of both looks but I am lucky enough to have quite a few rooms to play with!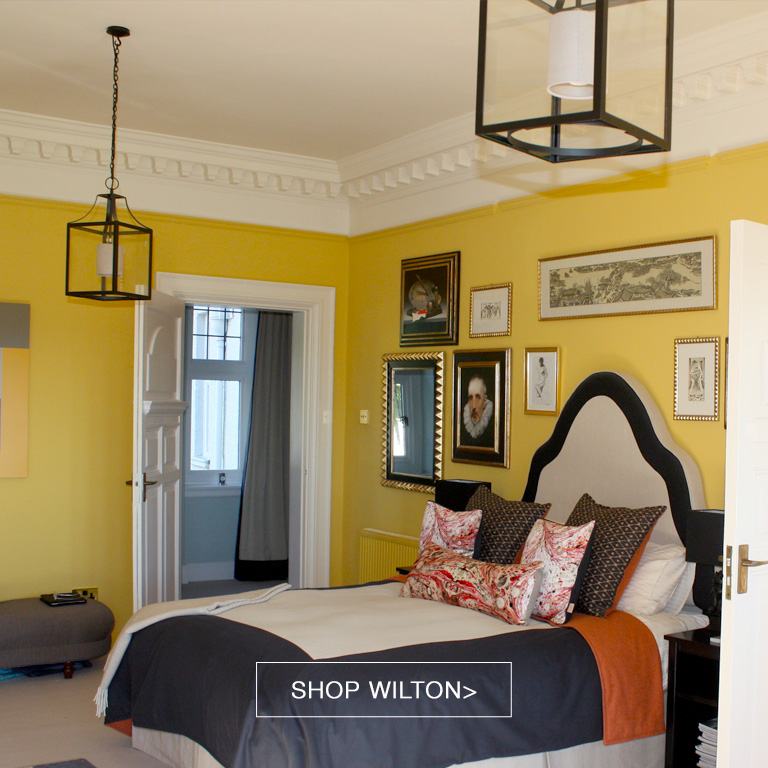 Inspiration is everywhere, and the fashion trends often overlap into interior trends. Where do you find yourself sourcing most of your inspiration?
Fashion is a huge inspiration to me and I still pour over both World of Interiors and Vogue. Inspiration can come from anywhere – from travelling, from fashion, from history, from art or from surprising sources. It is like having a giant mood board in your head. My plan is not to stand still but to create different series of designs – I like the idea of reinvention. That is what keeps fashion perpetually moving – the excitement of the new designs and new colours. That is probably my main inspiration.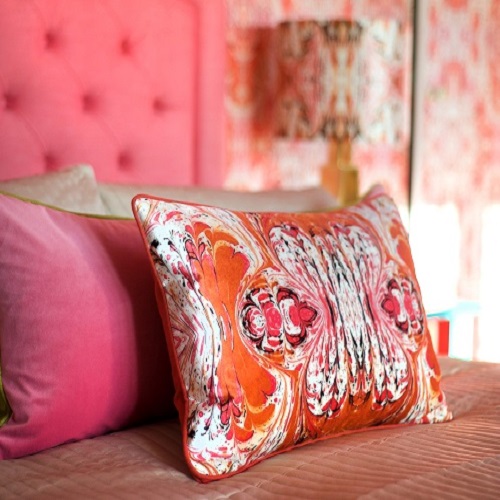 You can shop Susi's collections here. To follow her home décor journey and more take a peek at her lovely Instagram @susibellamy. To see our collection of wall lights, lamps and pendants, click here.