Our Hunstanton Velvets have a rich and sumptuous quality that will bring a touch of luxury to your home. Our first release of this collection was influenced by the sea and skyscapes of north Norfolk, each tone evoking the dramatic sunsets and vast stretched out sands of Hunstanton and the surrounding coastline. We felt we needed a bold, lustrous Saffron Velvet to spice up the collection just in time for the winter season, offsetting the cool colours in the range and brightening your interior during these darker days.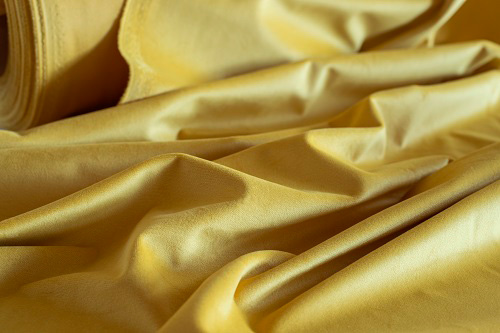 Renowned for our skyscapes thanks to the relatively flat terrain, we wanted this colour to mirror the burst of sunshine on still winter mornings and the climactic sunsets that Suffolk and Norfolk are celebrated for. Our Saffron Velvet is a highly pigmented cadmium yellow, inspired by the origins of velvet weaving in the far East, created as early as the thirteenth century.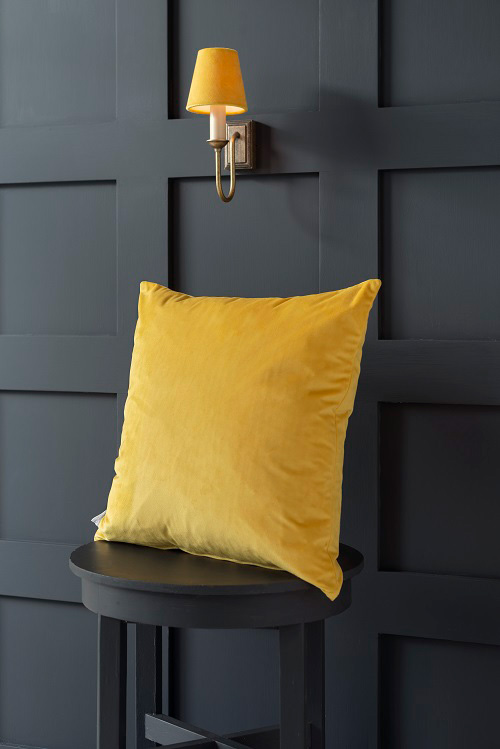 Velvet is traditionally woven on a special loom that weaves two thicknesses of the material at the same time. Originally made of silk thread; the structure of velvet is created by warps that are drawn up over rods or wires to make the loops. As the weaving progresses, the rods are removed. The resulting loops may be cut to form dense pile, or left uncut. This gives velvet its weighty and compact yet very soft nap: the rough/smooth feeling you get when you run your palm across it.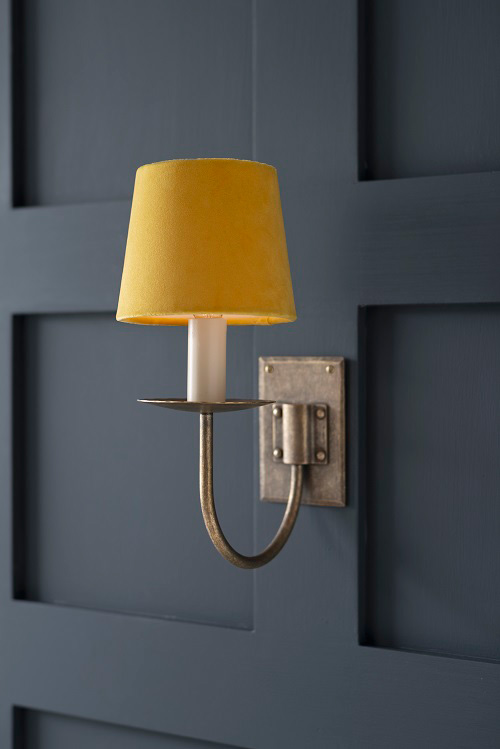 Associated with wealth and luxury since its creation, it's hard to separate this distinctive cloth from its regal and reverent beginnings. Fortunately we are all now able to enjoy the deluxe nature of velvet in the everyday, drawing inspiration from it's opulent past and weaving this story into the contemporary. Still just as romantic, kingly and divine to the touch, a hint of velvet at home goes a long way. It revives a rooms with colour and its signature glimmering presence: a subtle magic that will continue to capture our interest for many ages to come.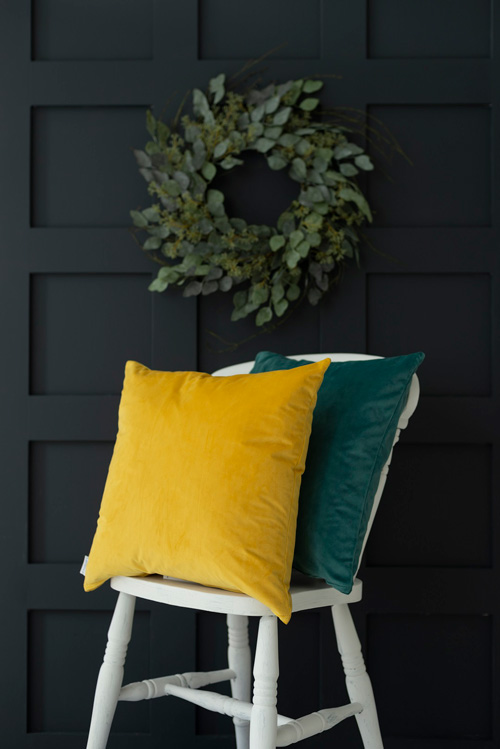 Characterised by its rich depth of colour and nap, our Hunstanton collection is coveted for headboards, drapes, cushions and upholstery. Enjoy our collection of Cushions, Lamp Shades and Cut Lengths.