Pendants have never been more popular, and with such a beautiful range of designs available we appreciate you're a little spoilt for choice! Now we can all get the look we love to match our homes, the next step is thinking about how to position the light to get the most of it. How much light you would like in a room is entirely up to you and your personal preference so there is no standard rule to follow. However, if you need a starting point then our guide below will give you some tips, things to consider and our general rules of thumb.
So, how low to hang a pendant light? If you are hanging your pendants from a central point in your room, you need to consider the height of your ceiling as a first step. Many old houses have low ceilings and may require flush or semi-flush lights so you are not constantly ducking or hitting your head. Always check the maximum height of the light that you can accommodate before choosing your lights and check our product information which gives the measurements of all our lights. We've narrowed down our advice room by room…

We recommend lights in living rooms and bedrooms be at least 2m (7ft) above floor level to give adequate clearance. Finding a balance with different layers of light is crucial when developing a space to wind down in. Why not incorporate a dimmer switch with your pendant and table lamps for the option of a more relaxed, more subdued output?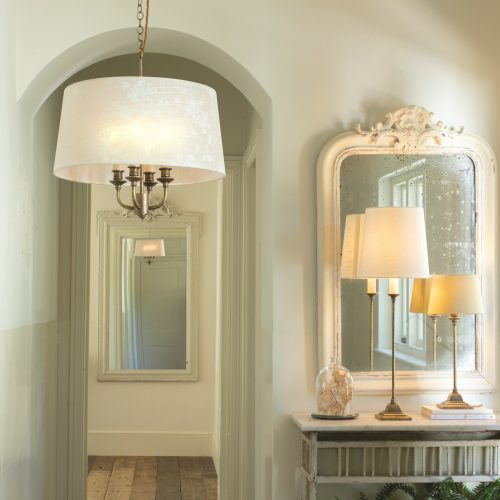 Look at your room and think about the activities that happen in each area. Some spaces, like food preparation zones, the sink and above the hob in a kitchen will require task lighting. Other areas such as your dining space call for mood and accent lighting. We would recommend that a ceiling light over your dining table should be between 1/2 to 2/3 of the width of the table. Go bigger rather than smaller unless you are hanging two or three in a row. The basic rule here is that the bottom of your ceiling light should be between 75 and 85cm from the top of your table. If your ceiling is taller than 2.5m (8ft) then add another 7cm (3") for every additional 30cm (1ft). Add further task lighting for more depth and practicality, take a look at our wall and spot lights for your dining and kitchen areas.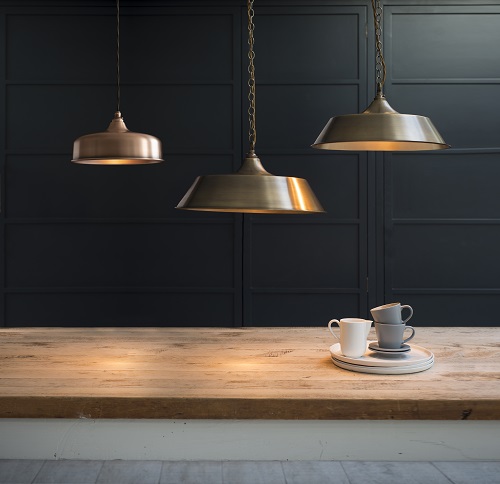 The same basic rules about hanging pendants at least 7ft off the floor applies to entrance halls and foyers, but if you have a double height ceiling over two floors, the light fitting should ideally not hang below the second floor. If you are hanging your light higher to compensate for the two story setting, you may wish to consider one of our multi pendant lights to ensure it does not look too small for the setting. Our  Triple Rose Pendants and our statement Ava Seven Pendant will elegantly light your space with their tiered handblown glass shades – a striking but delicate statement.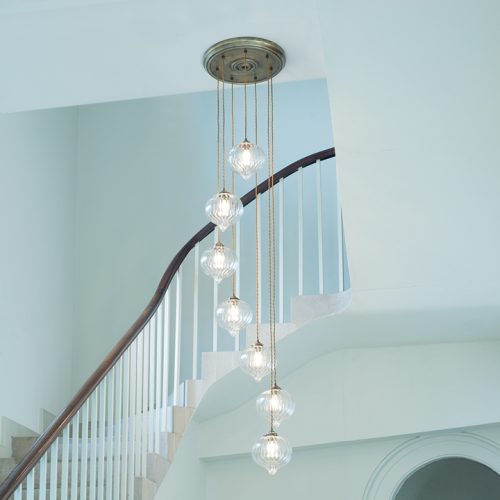 It is important to consider how you are going to change the bulbs if you have a pendant hanging from a vaulted ceiling as it will become very expensive if you need to hire a scaffold tower every time a bulb requires changing.
Firstly, we'd recommend you invest in LED bulbs as they have a very long life – usually around 25,000 hours – so will not need changing often. A light that can be accessed by a ladder will make changing the bulbs a lot easier, as would be one that could be reached by the upper floors if you have a galleried landing.
If your light will be totally out of reach, another option is to consider installing a specialist winch or hoist. There are a number winches on the market which will enable you to lower your light fittings to the desired level for maintenance to be carried out in total safety. Most are fairly compact and can be easily fitted between joists. They are available with different cable lengths and carrying capacities and with remote controls.

All our pendant lights come supplied with either 50cm of braided cable if they are below 5kg in weight, or with 1 metre of cable and chain if they are above 5kg. Both the cable and chain can be shortened easily at home with a pair of scissors and hacksaw. We have a collection of different colourways to best match your lighting finish.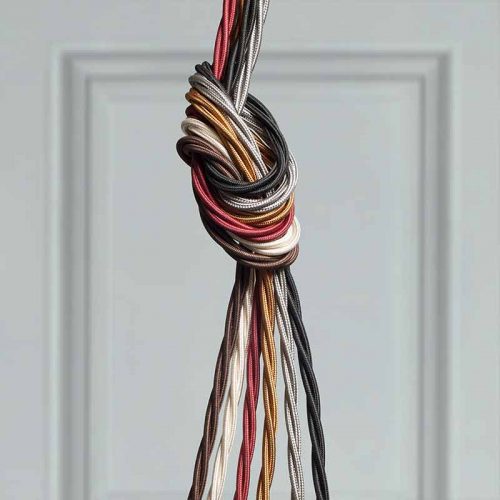 Yes! We can supply you with longer lengths of cable and chain but you will need to call us for a bespoke quote. There is a general modification of £25 per design of light ( this is because they go through the workshop on their own production rather than with standard items). The chain is charge at £5.80 per extra meter. Chain is dependent on the finish but still charge per extra meter. Speak to one of the sales team on 01473 826685 for a more specific quote. Our telephone lines are open: Monday – Friday: 9:30am – 5pm.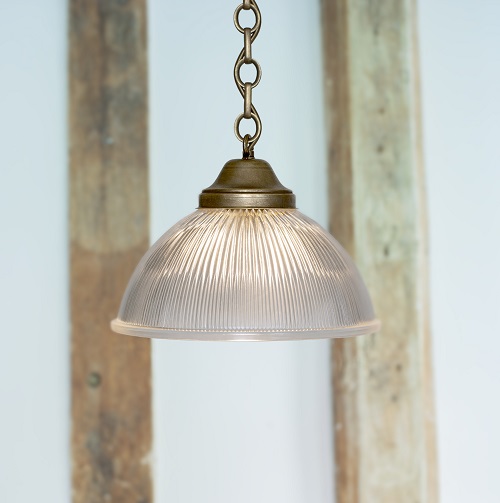 Installation should always be carried out by a qualified electrician or a competent person in accordance with current electrical regulation, but there is no harm in understanding the process. Here is our simple introduction on how to fit a pendant light…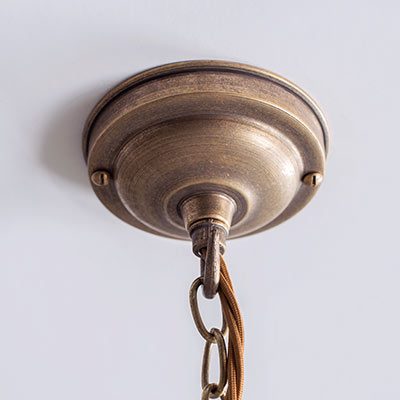 Still have any questions? You can find further information about all of our products in the Knowledge Base. View all of our pendant lighting here. Don't forget to tag us in your Jim Lawrence interior updates, we love seeing your products in our new homes! You can find us @JimLawrenceMade on Instagram, and follow us on Facebook, Twitter and Pinterest.