'Natali in Norfolk' is the Instagram account of Natali Pendleton, documenting her interior design and fashion choices from her luxury country lifestyle in Norfolk. We loved Natali's dramatic bedroom design featuring Jim Lawrence lights and sockets, and needed to take a closer look at the rest of the beautiful building. In the process of a big renovation, Natali has given us an insider look into her gorgeous Georgian home.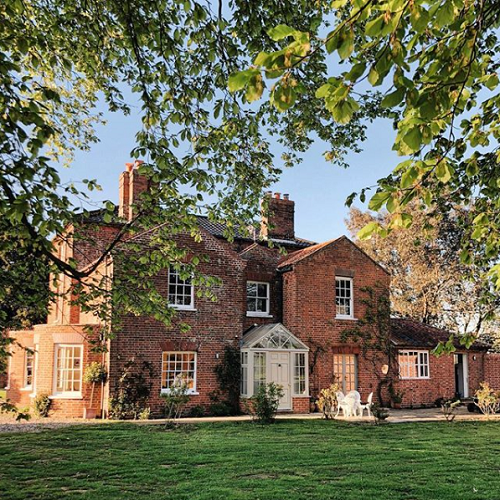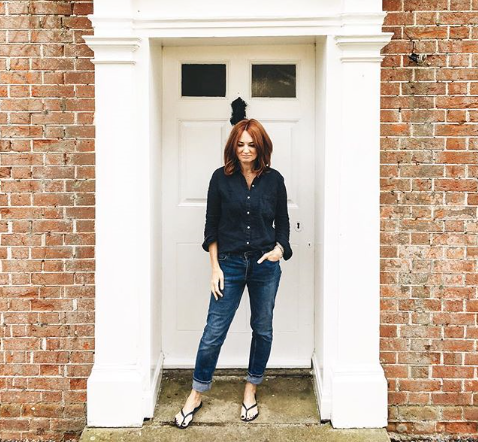 At first sight we loved your bedroom, but are also a bit obsessed with the exterior of your home! What a beautiful building. Was it the external features that drew you to this house in particular?
We have always loved Georgian architecture, but I actually discounted the property when I first saw it on Rightmove because the pictures did not do it justice. It wasn't until I decided to take a drive past one Sunday evening, just before dark, that I realised its true potential. When I pulled up outside and saw it in the flesh for the first time, it literally took my breath away. It was the home of my dreams and didn't remotely resemble the sales details online. It just goes to show that you shouldn't judge a book by its cover!
Renovating a house is a tall order! What 3 tips do you have for our readers about to take on a home remodelling project?
A renovation project can be extremely stressful indeed. This is the fourth house that my husband and I have refurbished together, as we both share a passion for home renovations. I think, first and foremost, you have to believe in the property's potential, as it is possible to get lost along the way. Secondly, it has to be a labour of love to sustain the enthusiasm. Finally, you also need to live in the house for a while to be able to see where work is required, what rooms you will use for what purpose and how the light falls at different times of the day.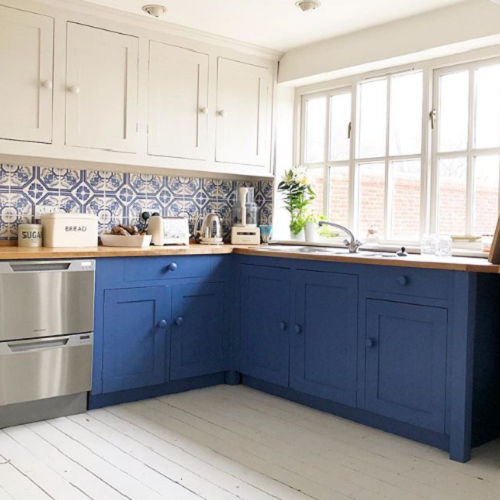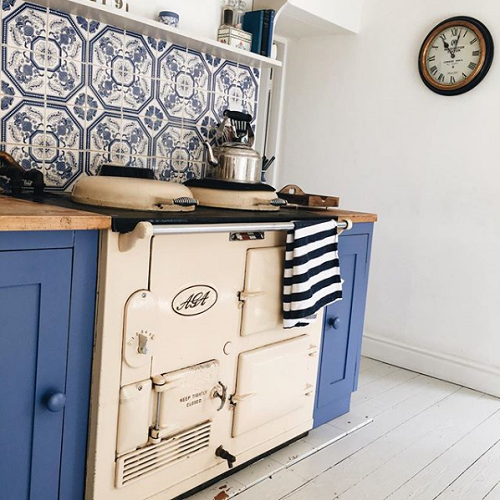 We love how you curate your Instagram feed, but were desperate to see more of your own home! How long to go until you've finished the whole house do you think?
As this is a large property that needs a lot of work, and we also plan to stay here in the long-term, we are taking the renovation process slowly. How long is a piece of string? We have been very busy with the exterior, clearing land to create a new driveway, and working on renovating my office. Next up is my son's bedroom!
How would you describe your interior style?
This is a difficult one. I would probably describe my style as classical with a modern twist. I love the feel of sumptuous boutique hotels – but with the odd quirk to reflect my personality. I am not a fan of cluttered spaces – I prefer to keep shades light and airy, with the occasional pop of heady colour.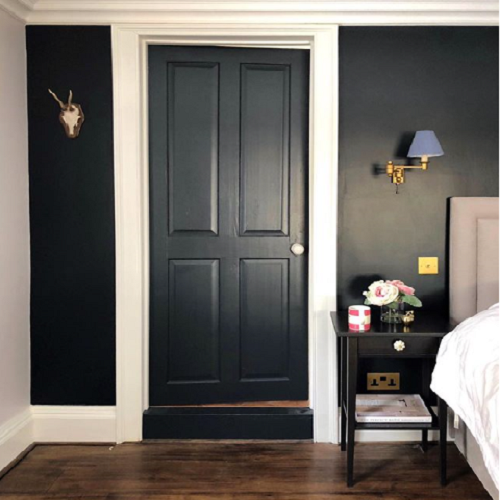 What encouraged you to document your day-to-day online?
I have a degree in Fine Art Painting from the Slade School of Art, so I have always been interested in visual documentation and artistic pursuits. I have been taking pictures of my home long before Instagram existed, so it was the perfect outlet for me!
Where do you source most of your inspiration?
As you can imagine, I find a lot of inspiration from Instagram. It's overflowing with stunning interior images guaranteed to stir the imagination. I'm also a huge fan of Pinterest – it offers a great way of creating boards full of ideas. I also enjoy flicking through interior design magazines, as well as visiting beautiful places such as hotels, restaurants and boutique shops.
With interior trends expanding and changing with a turnover as fast as fashion, how do you tap into adding your own personality into a home?
I think the easiest way to inject individuality is through a few small changes such as a cushion, a new paint colour or a framed print. It is wonderful to have your own style and not get hung up on the latest trends. If you spend 10 minutes pinning items on Pinterest, you will soon see a pattern emerging of the looks that you like… Pin, pin, pin!
Norfolk is not far from where we are in Suffolk! Can you share with us any hidden gems for interior inspiration in your neck of the woods?
Yes, I love The Gunton Arms near Cromer. It's a quaint country house hotel, nestling in acres of gorgeous parkland, boasting an incredible collection of modern art from the likes of Tracey Emin, Damien Hirst and Lucian Freud. The Swan in Southwold is also very on trend, having recently undergone a dramatic refurbishment. It still retains much of its original character, but with a contemporary, coastal twist.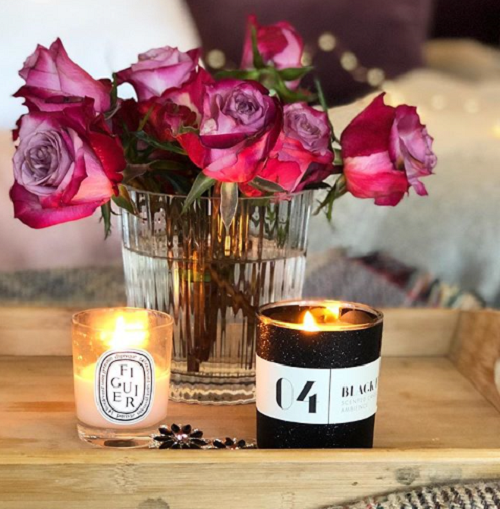 If you could go back and give advice to yourself before starting up the project, what would it be?
Be patient! This is our biggest project to date, ideas change along the way, but also trust your instinct and be courageous enough to follow through on an idea if it stays with you, even if your husband disagrees initially!
Last but not least, what is next for 'Natali in Norfolk' in 2018?
I am about to launch my blog, The Perfect Everyday, and I have dreams of starting a podcast series, interviewing various women I've come across through Instagram who I find incredibly inspiring.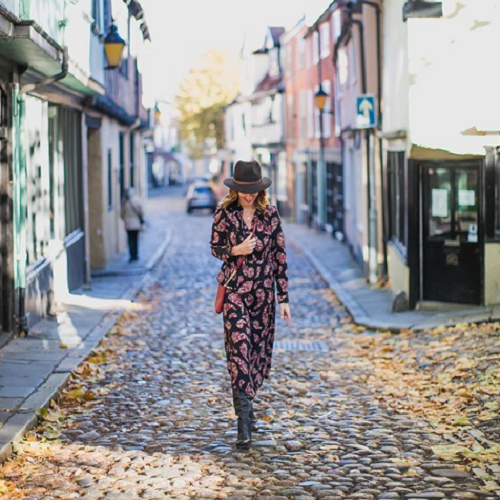 Follow Natali's renovation journey via Instagram on @natali_in_norfolk. We'll be keeping our eyes firmly peeled until we can see the rest of this beautiful home.