THE BLETCHLEY BATHROOM COLLECTION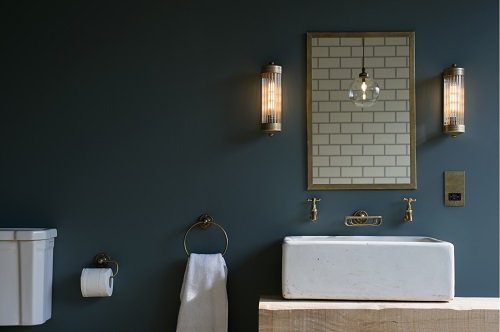 After the launch of our deluxe Bletchley bathroom range, we simply had to create a post about our inspiration behind the collection. At Jim Lawrence we thrive on recreating classic designs and giving them a new lease of life with modern twists.
The warm brass detailing of our new Bletchley range is the perfect choice for an effortless and stylish bathroom update. The vintage appeal and ongoing trend is not lost on us, so we've treated the range with lacquered antiqued brass to make sure they stand the test of time physically as much as they do aesthetically.
Bathroom décor can sometimes be a place of untapped beauty. We believe they should exude as much comfort and style as your bedroom so that your bath soaks are spa-like and your morning routines calm and invigorating. Why shouldn't you feel as pampered in your own home as you can in a swanky hotel? The Bletchley collection is a good place to start.
 THE FINER DETAILS: SOCKETS AND SWITCHES
Start small. You don't want to spend time revamping your room only to be left with some unsightly sockets and light switches. Our Antiqued Brass Shaving Sockets are a practical but pretty solution to make sure every element of your bathroom is up to scratch!
ATMOSPHERE: SOFT LIGHTING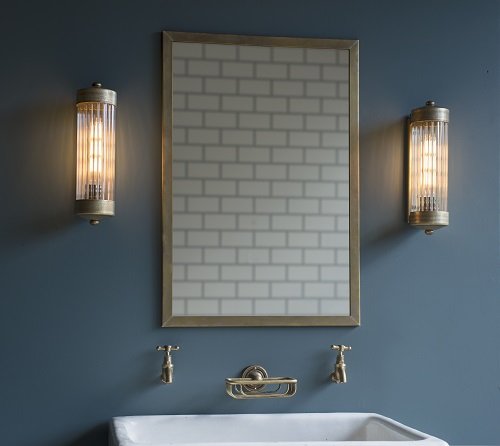 No one wants to be blinded by spotlights first thing in the morning or in the middle of the night. Soft wall lighting is essential for that lovely hotel feel. We recommend the Cheltenham Wall Light to line your mirror for a warm glow.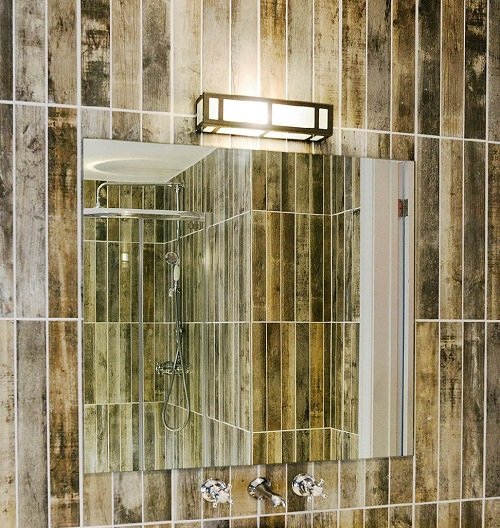 Alternatively, as used in Melford House with the Hinton, try placing the light lengthways above for a unique old-timely look.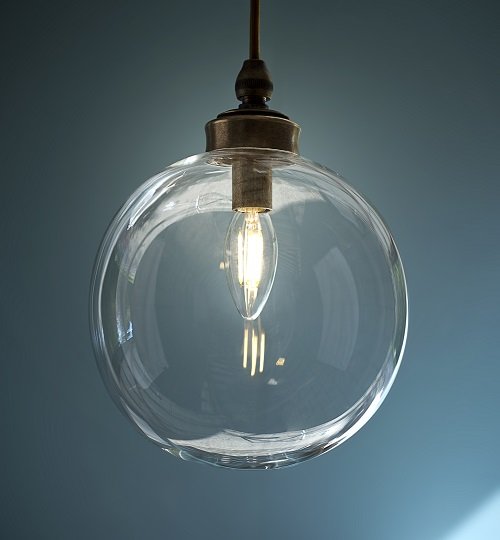 We love the luxury that pendant lights naturally bring into a space. Thanks to Pinterest there are thousands of gorgeous images of free standing tubs and chandeliers to take our fancy. For a more minimal but nonetheless graceful addition to your bathroom, why not include our Holborn Pendant Light? Suspend above the bath for truly sophisticated styling.
ADDING ACESSORIES: HOLDERS AND HANDLES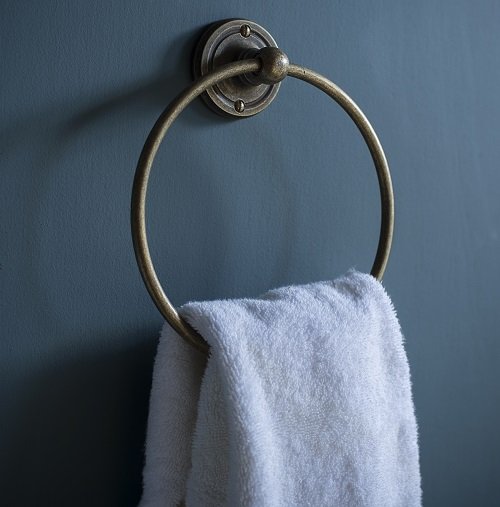 Though an eclectic or maximalist feel can work with soft furnishings – we suggest matching accessories in a bathroom setting. Everyone is different, but a consistent style makes us feel a little more relaxed.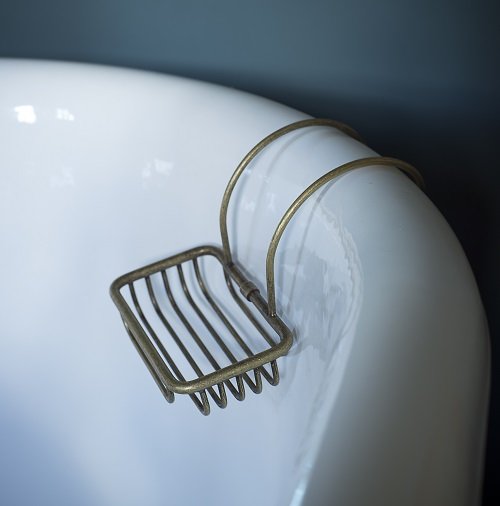 The Bletchley Towel Ring, Soap Basket and Loo Roll Holder all have one thing in common: elegance! The period styles are curved and traditional, together creating the vintage look you are after but without any rust staining on your towels and tubs.
COLOUR SCHEME: LIGHT AND DARK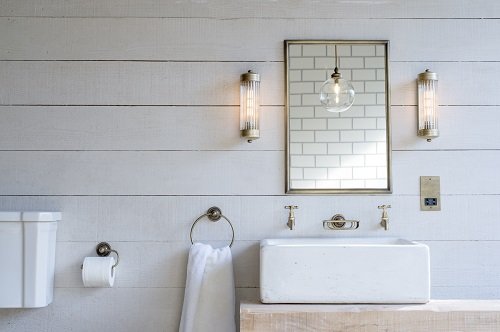 You shouldn't have to totally redecorate to update a room. With the rise in dark interiors continuing to spike, but traditional white still a popular go-to, we wanted to make sure the Bletchley range would suit any lick of paint. As you can see, it does!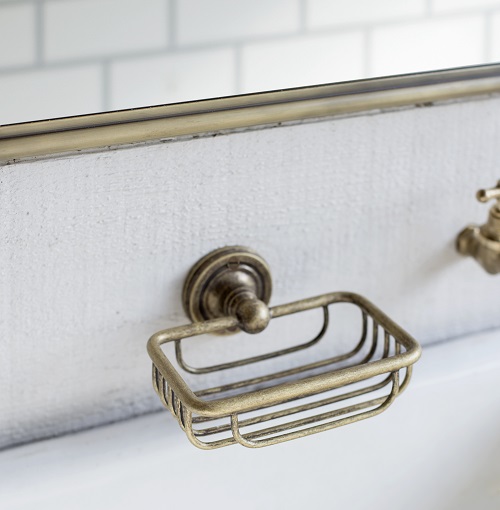 Now all you need to do is light some candles and pop open the bubble bath… See more of our bathroom collections here.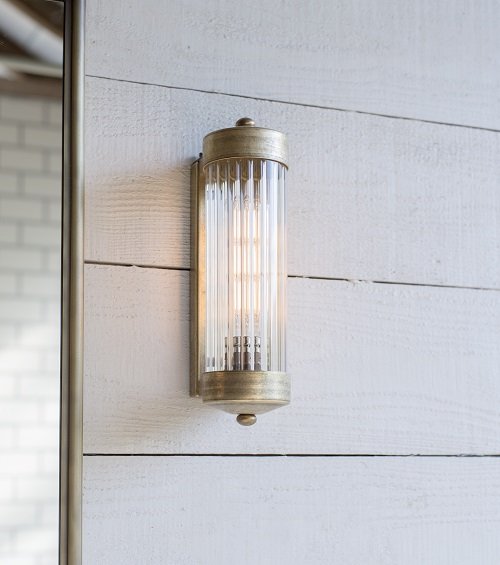 Have you added some of the Bletchley collection into your home? Tag your images on Instagram or Twitter with #JimLawrenceMade or email to press@jim-lawrence.co.uk.so we won't miss out.
If you want to learn more about the Antiqued Brass finish and how to care for it you can find out more here.
What about adding the other elements of a vintage-style bathroom? We think metro tiles in the shower, reclaimed glass bottles for display and decoration, plus some carefully selected artwork will really inject your own personality into the room. Don't forget to take a look at our Vintage Bathroom Inspiration Pinterest board where we've added in some more interior ideas that we love!