From a career in PR to floristry and now interior styling, Leoma has all the key ingredients for a successful Instagram – and that is exactly what Style The Clutter is. We found her account after Leoma tagged us in some beautiful shots of her updated boot room using our hooks, and are now avid followers of her delicious home updates.  An eclectic mix of old and new, Style The Clutter gives us a tour of Leoma's home, influenced by traditional rustic French style and mixed with clean contemporary Scandinavian design.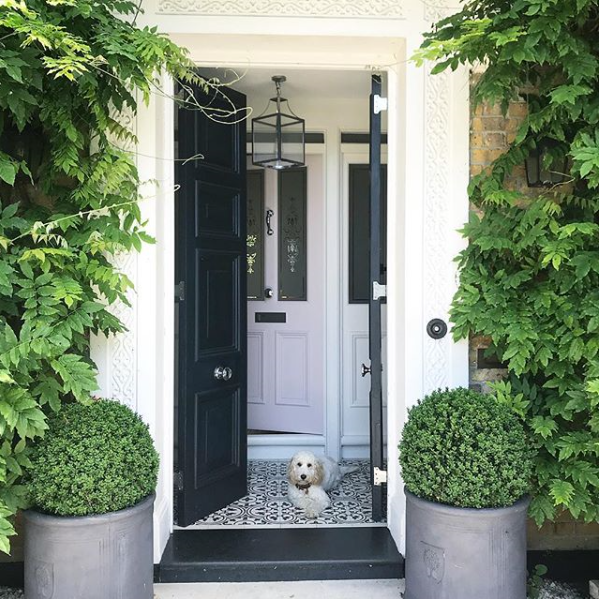 Leoma, we want to ask what drew you to this house, but it is obviously a stunning space! What features in particular sealed the deal for you?
I was instantly drawn to the high ceilings and beautiful period features along with the well balanced layout. Moving a bit further outside of London meant we were getting more internal space and a bigger garden too, so that was a massive drawing point.
When did you decide to depart the floristry world and move into interiors?
It sort of just happened! While I was pregnant with my son I struggled to keep on top of the floristry, as is was very physically demanding, so I focused more on the house. I also started helping a few friends out with their projects and it all took off from there… Since then I have done further projects all through word of mouth and of course I can't seem to stop tweaking my own home, which is something I absolutely love doing.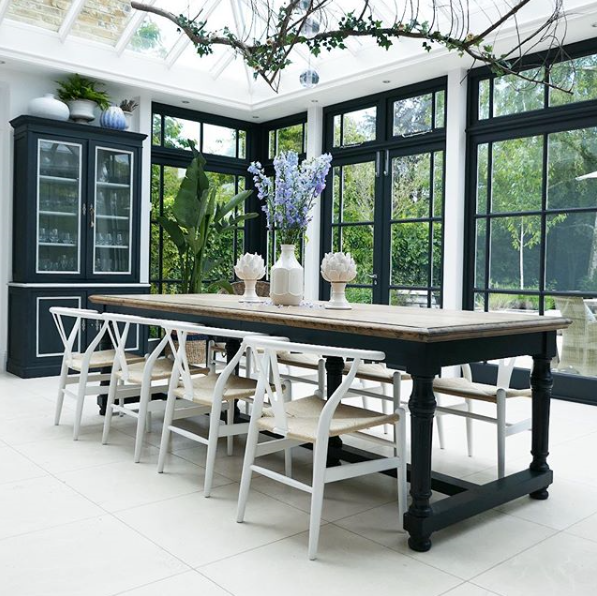 What encouraged you to document the renovation progress online?
I was quite housebound when my son was born as he suffered from allergies, so I just started taking pictures of our home and bits that I was working on at the time. I wish I had documented more form the beginning, but we had already lived in the house for 1 year before I started Instagramming so had already done a lot of work to it.
You describe your home style as traditional rustic with a scandi twist, where does this influence stem from?
I went through a more contemporary phase in our last property however I have always loved mixing old with new, our current home lends itself to this style beautifully. However thinking about this more in depth, I think the traditional rustic side stems from my upbringing. My mother is French and loves antiques, as did my great grandfather who was a collector. I remember being wowed by his barn full of grandfather clocks and beautiful armoires as a child and used to love exploring through all his treasures.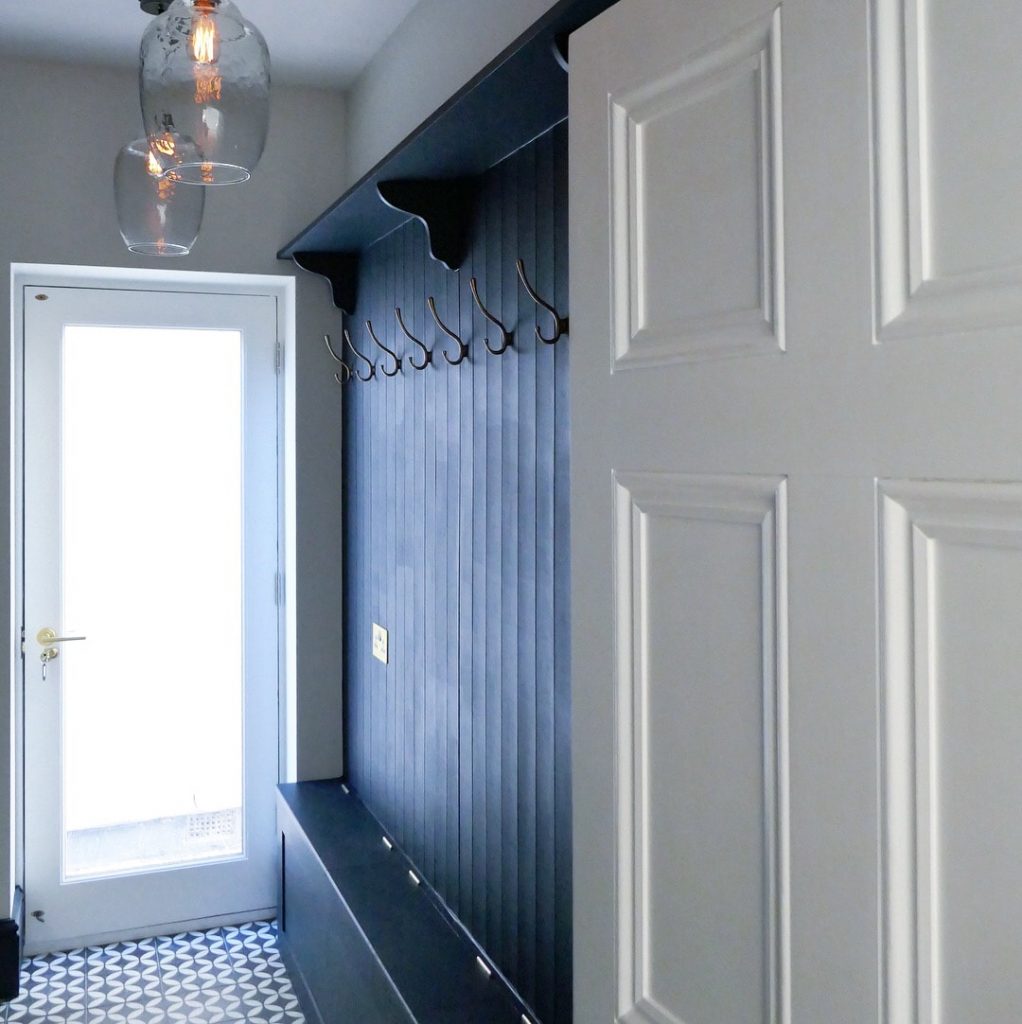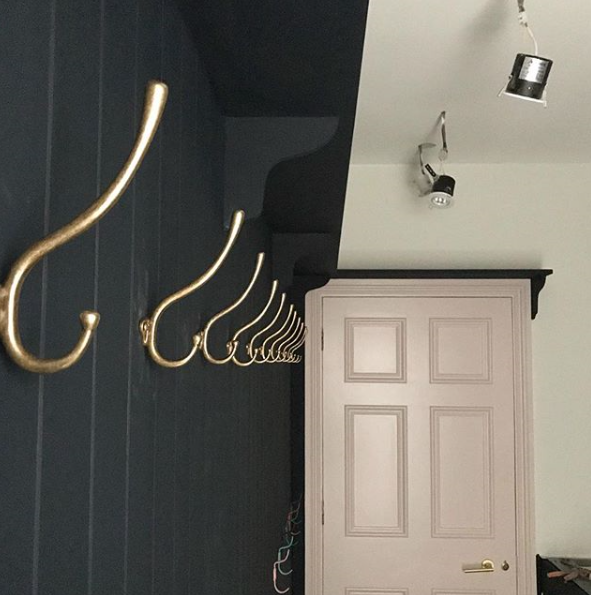 How do you tap into adding your own personality into a home?
I think this is something that has happened organically over time. Colour, accessorizing, textures and pattern play a major part and say a lot about personalities and individual style. As I have got older I am a lot more confident using quite daring tones, especially as a colour pop within a room for example, painting just the inside of a door bright pink, in fact I can get quite carried away…
We love the branch feature above your dining table – inspired! This must be influenced by your floral background?
My floral background definitely comes out over Christmas and that was how the branch came about, as Christmas trees in that specific room always tend to die very quickly, due to the underfloor heating. I decided to hang a branch over the table and decorate it for the season, however it has now become a permanent feature and been up for 8 months, I love tweaking it each season and for family celebrations.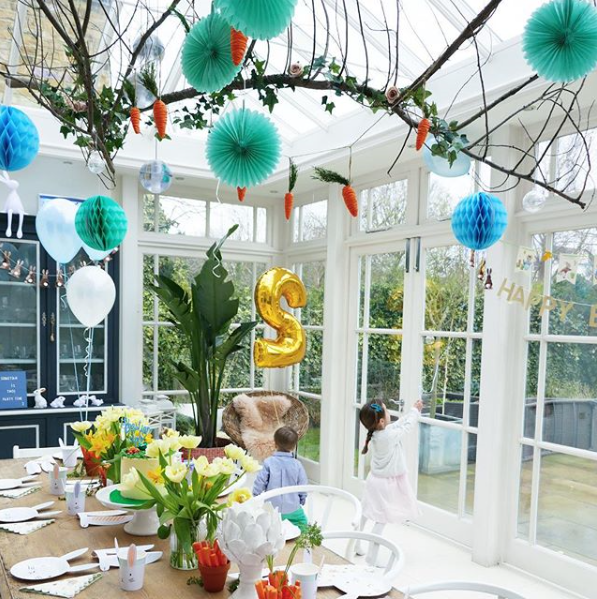 Which has been your favourite room of the house to design?
The utility/laundry room was the most satisfying, originally a very annoying dead space as its very narrow and quite small. It took me a while to figure out what to do with it, I even considered taking out a wall! However through creating a wall to wall coat rack with a storage bench below and cabinets on the other side with lots of shelving, it has totally transformed the room and it now works so well. For storage and as a second entrance to the house.
Which has been the most challenging?
The room we now have as a play room was quite challenging as it was a through room with no windows except for a glass door going into another room. The chimney had been blocked up, so it really didn't have much to it. So we decided to open up the chimney and put in a stove, we took out the doors this opened up the whole area into the orangery/kitchen which works really well giving a nice flow to the house. I then brightened it up with fun kids accessories and a pink sofa, its's now such a nice airy room for the children to play that will turn into more of a snug area when they get older.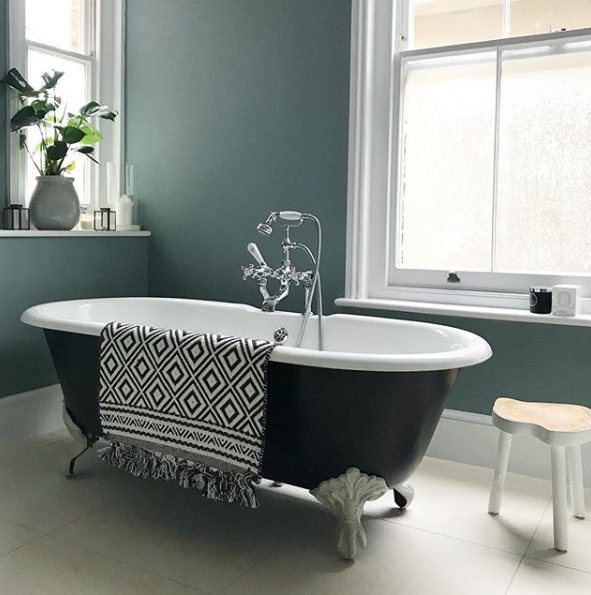 If you could go back and give advice to yourself before starting up the project, what would it be?
I wish I had lived in the house longer, instead of making rushed decisions before we moved in. It's always a good way of getting a feel for the space, however I sometimes think if you don't go for it, you never will. So it's about finding a balance between the two and perhaps not rushing so much and having a little mull… I also think it's good to go for things that you really like and that will last and be timeless rather than a trend or something you are not sure about.
Last but not least, what is next for 'Style The Clutter' in 2018?
What next… I have started to revamp rooms/homes all through word of mouth for clients, which is very exciting! I also might open a little online shop at some point focused on styling the clutter, but this is still very much in the pipeline as I Iove being a mummy too, so I'm trying to work out a balance.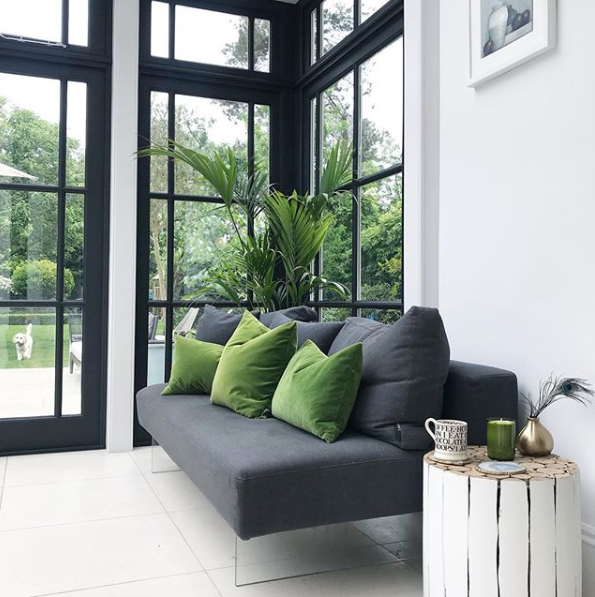 Wilton Lantern in Matt Black, Walcot Glass Pendant in Antiqued Brass, Chandler Coat Hook in Antiqued Brass
To see her full home transformation follow Leoma on Instagram. Read more about the work behind the pictures on her blog.