The season where we seek comfort and embrace warmth in our homes is here. Choosing high-quality materials to enhance the space we live in feels more important than ever as we maximise the places we call home with items that transcend trends and answer the call for longevity and sustainability. In the name of quiet, laid-back luxury, we've curated a cosy autumnal look with a handful of long-standing Jim Lawrence classics that embody our ethos for great British craftmanship and timeless design.
A blend of rustic favourites and new, refined contemporary designs, creates a relaxed, lived-in look perfect for a transitional season. Layered lighting, rich satins and brass accents harnesses the power of warm tones and textures whilst prioritising a clean look that doesn't feel cluttered.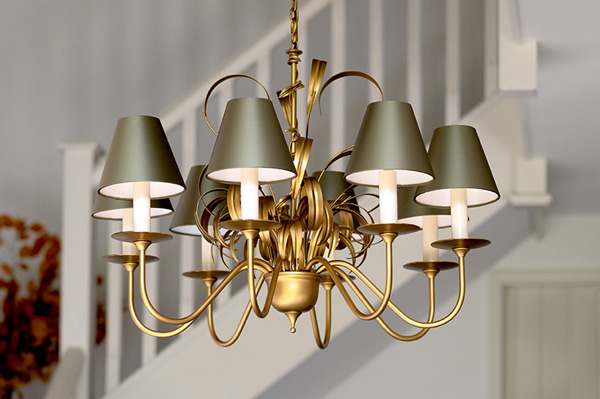 "Autumn is a time to hunker down and feel cosy," says Jim Lawrence co-founder and Director Sheena Lawrence. "Dialling up the ambience with different light sources is key for this calm feeling, and we felt that a colour palette of olive greens and warmer russets creates a modern, rustic look that is sympathetic to the season."
LAYERED LIGHTING
Layering a space with pools of light from different sources ensures the area radiates comfort and calm. Balancing the traditional and contemporary in a modern rustic interior is important for creating a sphere of cosiness when the autumnal nights draw in.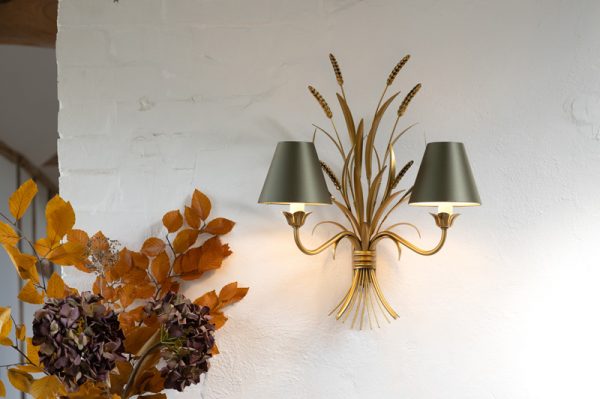 Classic wall lights offer a gentler illumination than bold, directional contemporary lighting. Think of these wall lights as supplementary, helping to create additional layers of light in alcoves, nooks and to frame areas like fireplaces and seating areas with soft pools of light. They can also exist to serve a statement. Our Sussex Wall Light has been a Jim Lawrence staple for years. We were inspired by the floral motifs of Regency décor which we have tweaked to produce a more pared down, modern version for your walls. It has been fashioned from forged iron and hand painted in our subtle Old Gold finish for a luxurious look that makes it perfect for creating a feature in a period room or bringing a vintage look to a modern setting.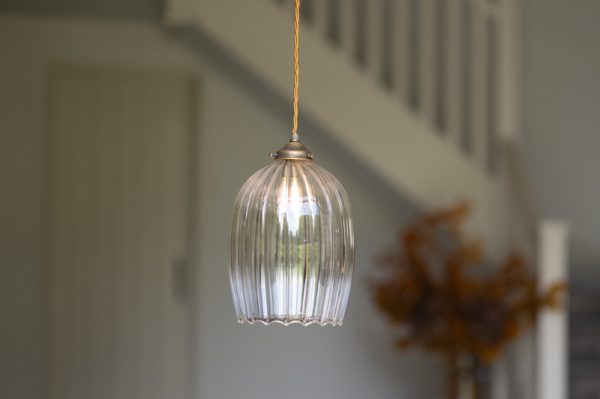 A central pendant can create a statement in a room where scale is carefully considered. No matter the size, however,  glass pendants reflect the light, bouncing the brightness back into the room rather than providing a visual stop. With this in mind, we chose to feature the latest addition to the Jim Lawrence collection: the Fluted Walcot Pendant. ⁠This new design features a fluted adaptation of its original shape; the sweetly scalloped edge bringing an ornamental look to this well-loved light.⁠
ENHANCING THE HOME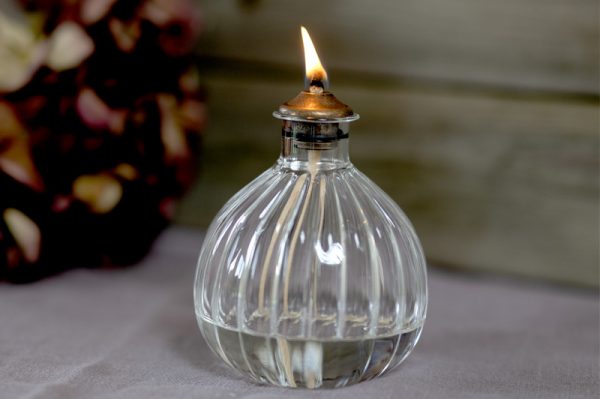 No coffee table is complete without a Samworth Oil Lamp. At a time to think about hunkering down and nesting, the Samworth is a go-to accessory for an autumnal and winter interior. For us, the Samworth is synonymous with the autumnal and winter months, bringing with it an old timey charm and the prettiest flickering flame.⁠ Light one of our natural beeswax candles in our Penfold Hurricane Lamp to enjoy more enchanting candlelight on these longer evenings.
THE GREAT OUTDOORS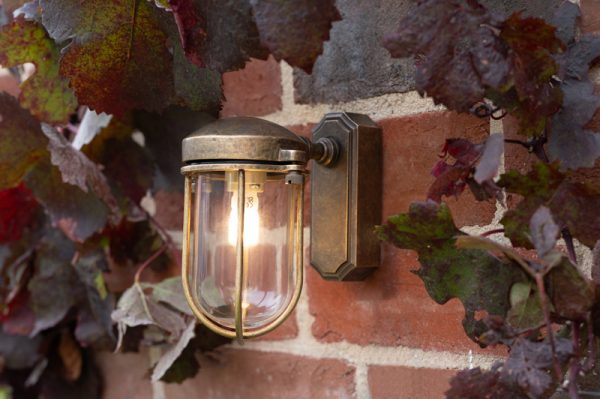 There's nothing quite like returning home at dusk to be greeted by a warm glow pouring from the windows.⁠ Further illuminating the house and garden with a Jim Lawrence outdoor light is a sure way to make this welcome home even warmer.⁠ Dainty lights like our Clipper and Harbour Wall Lights are perfect for bringing a nautical-inspired, vintage touch to porches, pathways and outbuildings.
DISOVER MORE
We would love to see how you translate these ideas into your own home this season, so don't forget to tag us on Instagram or Facebook. For a wealth of home décor and interior inspiration, view our Pinterest page. To view all our lighting and homeware visit our website.