This season we all tend to think of the great outdoors, but for summer this year we plan to treat the inside of our homes as the ultimate restorative space. Creating a harmonious atmosphere with a balance of colour and clever lighting will pave the way for a relaxing interior that feels like your very own luxury getaway.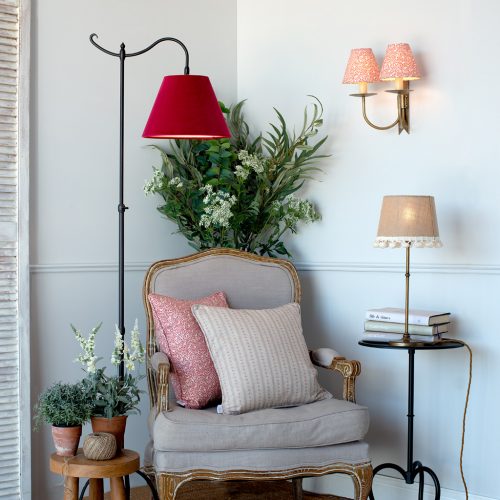 "We are all so busy that it's difficult to find time to unwind and yet it's essential for our wellbeing – even if you only have five minutes to spare," says Jim Lawrence co-founder Sheena Lawrence. "We wanted to create an escape that anyone can make at home. You don't need a lot of space, just room for a comfy armchair and a handy side table. Add plump cushions and restful lighting and you'll want to remain there all day."
One of our favourite ways to bring luxury hotel style into the home is to construct pockets of space that are reserved for winding down, just like this laid-back reading nook. Dress these areas with carefully considered wall, floor, and table lighting to illuminate the area accordingly.
LIGHTING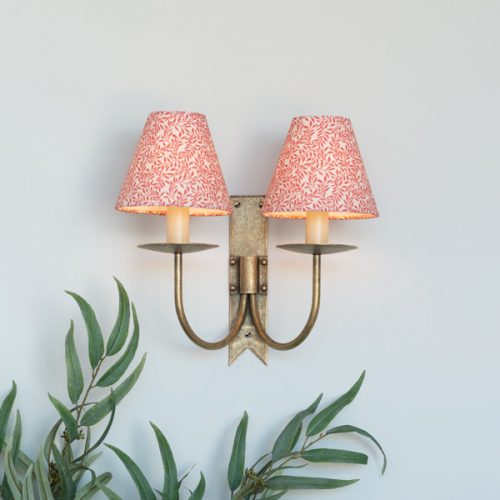 The Cottage Wall Light was one of the first lights we ever made at Jim Lawrence and continues to be one of our most popular designs today.⁠ Available in seven different unique-to-us finishes in both single and double designs, the cottage is an excellent choice for anyone wishing to update their interior without losing any sense of period charm.⁠ To invigorate this rustic design with some seasonal interest we have featured our new Candle Shades in Raspberry Spring Leaf.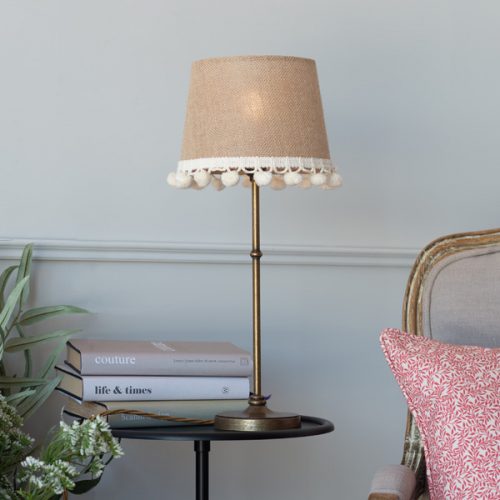 Layering your lighting with table lamps is essential for adding depth and modifying the energy around you.. Bringing in pools of light from different sources like table lamps is the key to a balanced atmosphere whilst giving you the option to dial up the cosiness alongisde your wall lighting if you choose. ⁠Our Hendon Table Lamp is dainty in size with elegant proportions; perfect for highlighting our new 20cm Medium French Drum Shade in Natural Jute with Tassels.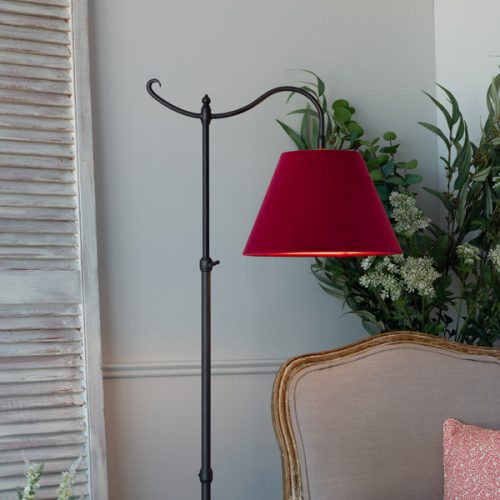 Floor Lamps are a must-have for those seeking a solution to darker corners that need a stylish lift in a living space. Not only do they provide additional lighting, but they can also serve as a statement piece in your home decor. Charmingly hand forged from solid steel, the Nayland Adjustable Reading Lamp features a curved shade arm and tripod stand that can be adjusted in height making it a good choice as a reading light in a bedroom, study or living room setting like this.⁠ Complement the striking silhouette with a bold shade colour like our new Hunstanton Raspberry Velvet.
HOME FURNISHINGS
After a busy day, there is no better feeling than to come inside, kick off your shoes, put your feet up and enjoy a moment of peace and quiet. We wanted to embrace this feeling, capturing a luxurious space that invites you to take a moment for yourself. In an area where you might want to read a book, catch up on your favourite interior magazines or enjoy a sip of your favourite tipple, a side table is essential for fascilliating other accessories that will make the room feel complete.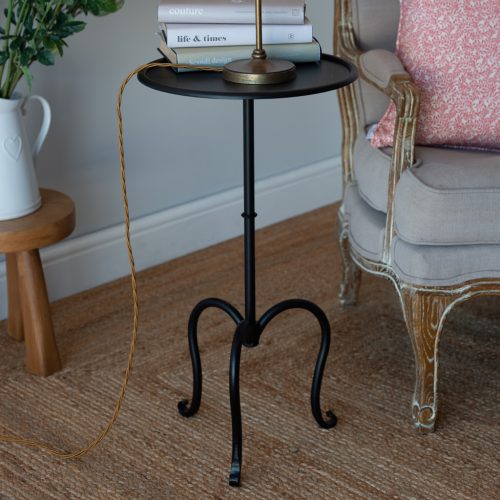 This is our elegant Hampton Table in classic Matt Black. Perfectly suited to hallways and living areas, the Hampton is waiting to be dressed with your favourite flowers, a scented candle or perhaps one of our smaller table lamps to brighten up a corner of your home.⁠
BRAND NEW FABRICS
Inspired by Pantone's colour of the year and influenced by the tones that adorn our British cottage gardens in the summer months, we've also introduced four brand new fabrics that weave vibrant hues with organic tones and textures.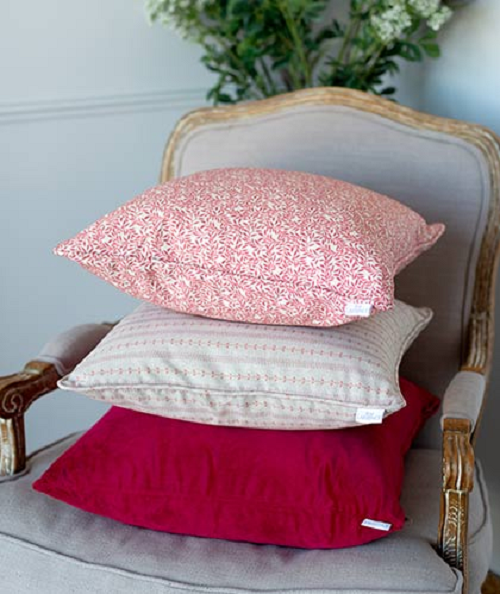 Adding a decorative cushion or two is a quick and easy way to invigorate your bedroom or living room with colour and texture. We love the bright, raspberry hue of our latest Hunstanton velvet that instantly lends a sense of luxury to a setting, combined with the softer pink of our Spring Leaf cotton and dusky tones of the Cottage Stripe in Coral.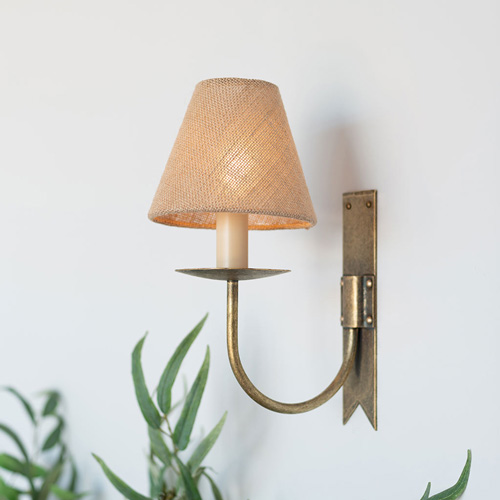 Contrast these with our wonderful Natural Jute lampshades and you have an inviting corner that it is a pleasure to rest in.
SHOW US YOUR STYLE
Tag your images on Instagram with #JimLawrenceMade or email to press@jim-lawrence.co.uk so we won't miss out on seeing how you style your Jim Lawrence products. We love seeing our lights and accessories in their new homes.