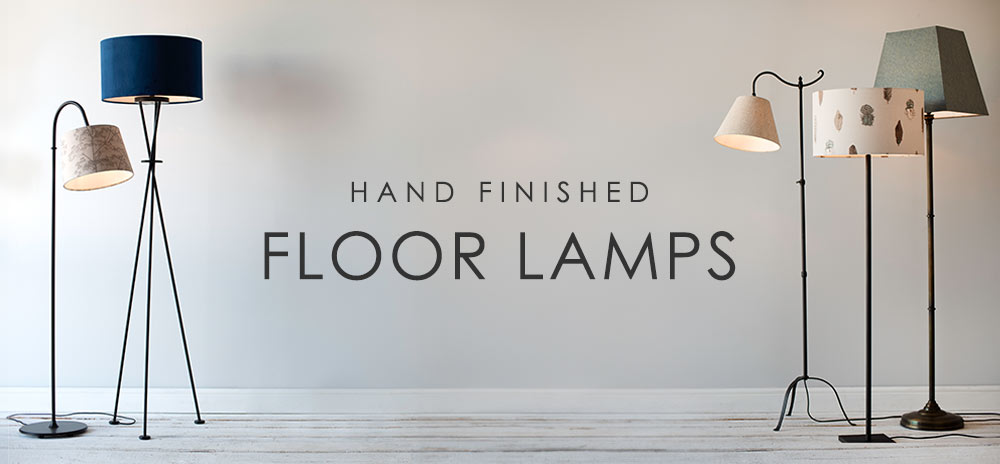 Floor Lamps are a must-have for those seeking a solution to darker corners that need a stylish lift in a living space. Not only do they provide additional lighting, but they can also serve as a statement piece in your home decor. These are our bestselling stylish floor lamps that are sure to brighten your living rooms, bedrooms, studies and dining areas with an effortless elegance.
THE NAYLAND
The Nayland Reading Lamp is a versatile and functional option for any home. This adjustable floor lamp has been a part of our collection for over 20 years. One of our original floor lamp designs and charmingly hand forged from solid steel, the Nayland Adjustable Reading Lamp features a curved shade arm and tripod stand that can be altered in height making it a good choice as a reading light in a bedroom, study or living room setting.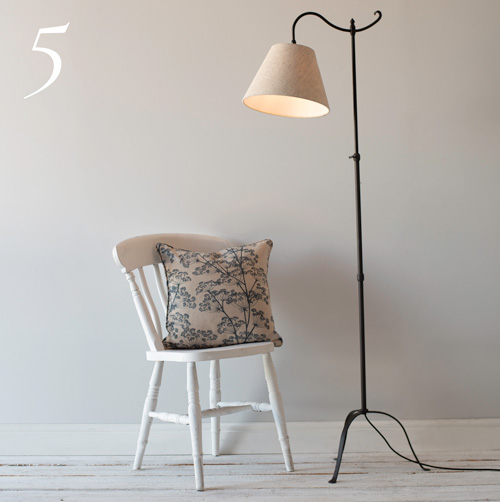 THE BURNHAM
At 146cm, our Burnham Floor Lamp is slightly shorter than most in our collection making it perfectly suited to a smaller room and an ideal companion for your favourite armchair or two-seater sofa. Hand crafted from solid, natural brass and featuring an elegant reeded stem with decorative roundels, it combines the best old fashioned styling with a modern design to ensure it will suit both period and contemporary homes.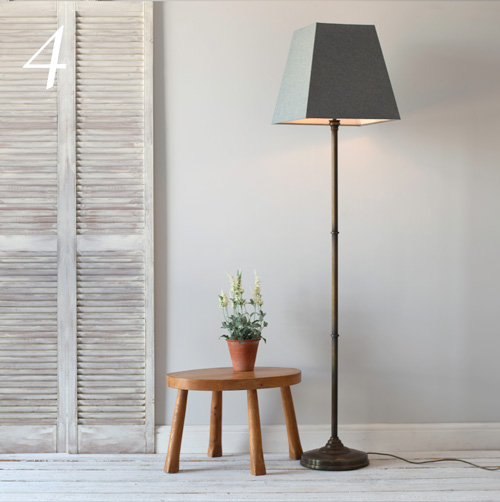 THE CAMBERWELL
The Camberwell Floor lamp has been designed as a contemporary alternative to our more traditional looking reading lamps. With its sturdy base, metal shade and clean silhouette, it is a compact floor lamp great for bringing a pop of colour with a fabric shade. Hand forged from high grade steel and finished in our smart, hardwearing Matt Black, Polished or Old Gold option, the Camberwell has a fully adjustable shade with a ball joint that enables it to be angled wherever you need it above armchairs and sofas.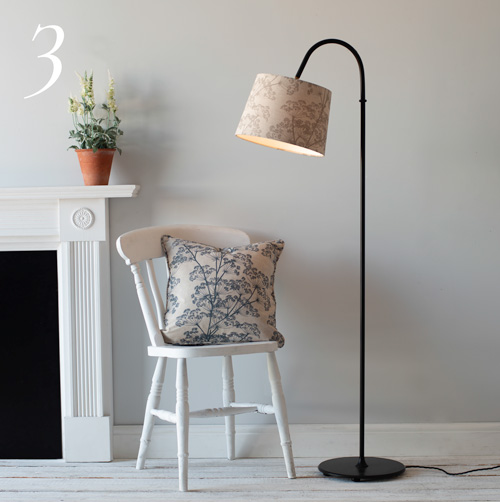 THE PORTER
A stylishly simple, hand forged floor lamp set on a square base, our Porter Floor Lamp is ideal for creating layers of light in a smaller space. Thanks to its pared back nature, the Porter Lamp is an excellent base for showcasing patterned fabrics. If you prefer a more neutral look, a plain shade that matches the tone of the room is perfect for adding more subtle lighting.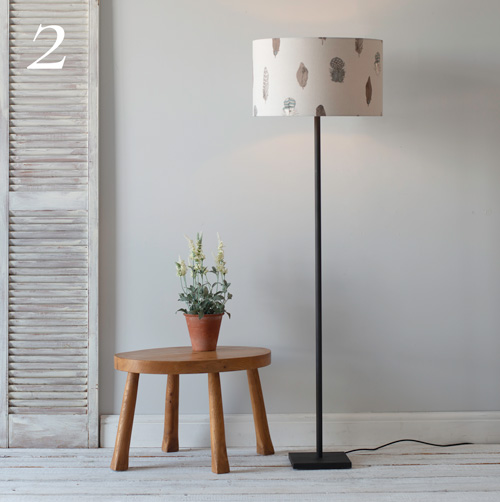 THE ADLER
A stylish, contemporary floor lamp with a slim tripod stand, the Adler will bring an understated elegance into your room. This contemporary floor standing lamp is a wonderful choice for dialling up ambience in your dining room or living space when entertaining with family and friends. The design incorporates three angled legs that converge on a holding bracket two thirds of the way up before crossing over to join the lamp holder plate from underneath.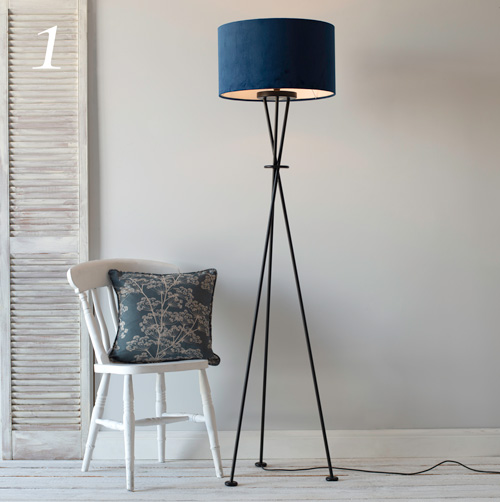 DISCOVER MORE
Our UK-made floor lamps offer a practical alternative to ceiling and wall lights for brightening up those dark corners of a room and are perfect for positioning over an armchair or sofa for reading and relaxing. We make a range of striking standing lamps, floor lamps and reading lamps in classic styles with lampshades, or modern designs with directional beams for any home interior. Whether you are looking for traditional gold floor lamps, a floor lamp with table or an industrial-style tripod, our standing lamps bring a bold and creative touch to your lighting needs. View the full collection on our website.
SHARE YOUR STYLE
For even more home interior ideas, keep up to date by following us on Instagram, Facebook and Pinterest. Don't forget to tag us in photos of your floor lamps – we love seeing our products in their new homes.