Just a stones throw from our Suffolk headquarters in the nearby village of Layham you will find the aptly name 'Marquis'. Both noble and luxurious, the Marquis is a go-to for fine dining and distinctive accommodation. Overlooking the sloping Brett Valley you can enjoy contemporary British food and drinks in their stylish bar: a perfect place to get a feel for what East Anglia has to offer.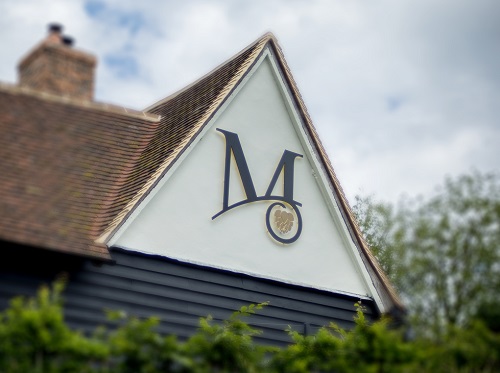 Inside the historic Marquis – a building that has sat proudly in this location for centuries – you will find understated yet charming modern country décor, sprinkled with your favourite Jim Lawrence products. Amongst the beams, original fireplaces and stunning views are a multitude of our finest shades, lights and accessories to make your stay as stylish and authentic as possible.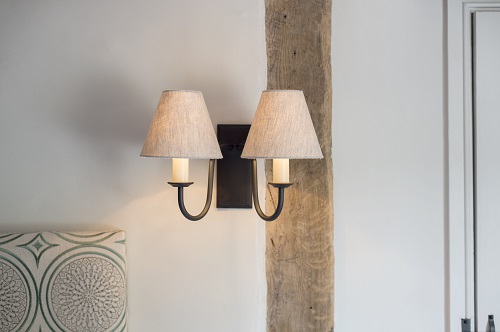 You can never have enough bedroom inspiration, so here's a closer look at our Double Gosford Wall Light bringing a soft bedside glow to one of the suites. Bringing a compact, handmade elegance to this modern country scheme, its hand forged solid brass design with low slung curved arms is perfect for framing the most important part of a bedroom: the bed. The Beeswax finish is paired tastefully with our Natural Isabelle Linen Candle Shades for a laid back neutral look.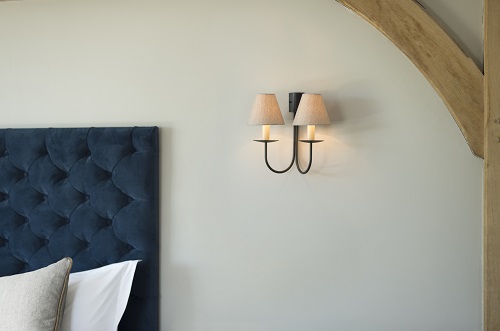 For something more slimline and simple without compromising on elegance, the Double Classic Wall Light is the perfect choice for complimenting period features. We love the contrast between the sumptous velvet headboard and the hard, more rustic style of this classic blackplate. Again, the natural shades create a subdued glow to add to the calming hotel atmosphere. 
Love velvet? Why not take a look at our Hunstanton range including cushions, shades and fabric by the metre – perfect for inviting some plush texture and jewel tones into your interior.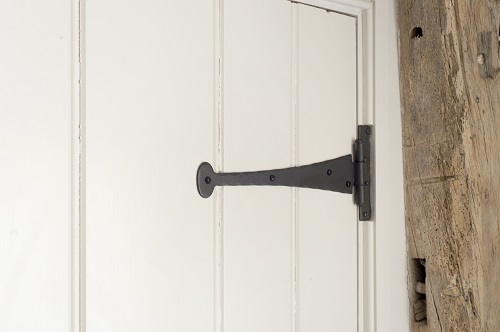 In order to create an authentic feel in character buildings, we feel it's best to stay in keeping with their historic charm when it comes to detailing. Using traditionally hand forged hinges, handles and bolts creates a uniform look that helps guests to feel like they've taken a step back in time whilst still enjoying the modern comforts on offer.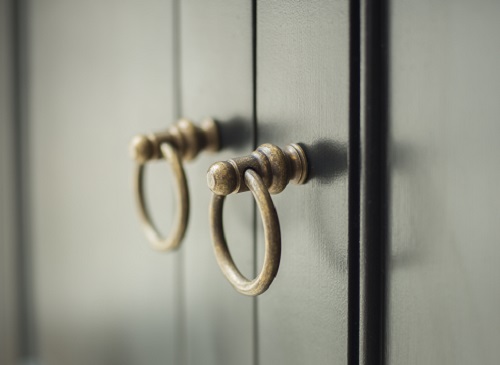 To add a textural quality and warmth, turning to Antiqued Brass with our collection of handcrafted cupboard knobs, drawer pulls and kitchen cabinet handles is the way  to go. Our beautifully forged fixtures and fittings help to bring the room together with robust materials that show off our classic modern country style.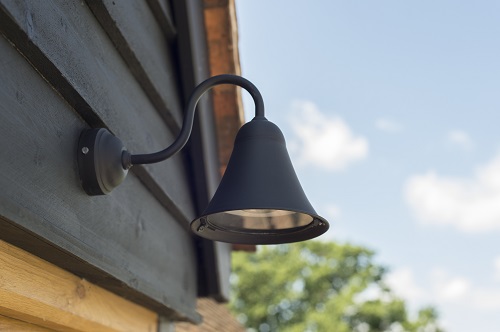 Our outside lights will transform the look of any garden, entrance or outbuildings, making the most of architectural features and the natural beauty of your building materials. From period splendour or simple country cottage styles we have a wide selection of outdoor lights to suit a variety of locations. Here the Marquis have included a nautical touch by using our award winning, vintage-look Boathouse Light in Matt Black.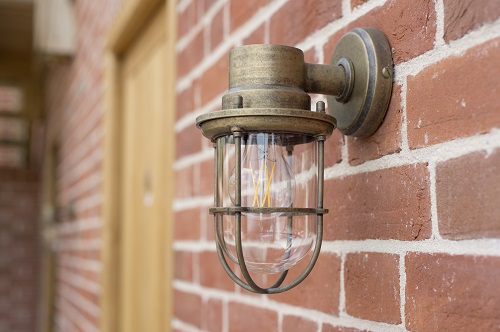 Another nautical inspired piece, this antiqued brass number is a little more industrial. The Ship's Light has a robust, hand blown glass shade encompassed in a brass cage that is reminiscent of the deck lights you used to find on ocean liners and steam boats. It is also incredibly versatile, making it an excellent choice for adding some coastal charm inside the house too.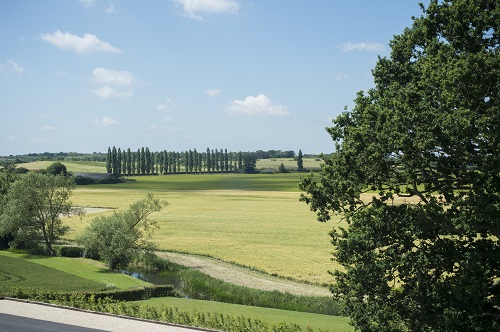 If you are coming to visit our showroom then why not stop at The Marquis on your way? With spectacular views across the valley, a bold open kitchen and a seasonal menu inspired by local ingredients, dining at the Marquis is a unique and memorable experience. Book a stay to fully enjoy our local area, and relax in their stylish setting.
You can browse all our gorgeous Jim Lawrence lights and homeware on our website and Instagram. Don't forget to tag us in your own imagery on Twitter and Facebook – we love seeing our products in their new homes.