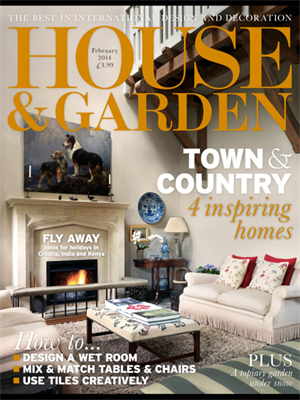 Back in September of last year, Matthew Morris from House & Garden magazine contacted us to see whether we could help him with a project they were working on, to be published in the February 2014 issue. As usual, we love to work with the magazines so we jumped right in.
His brief was to produce an innovative way of showcasing graphic style and he was keen to use our forged iron poles as part of his design. When we got his plans through it certainly peaked our curiosity – we just couldn't imagine how it was all going to look!
Our craftsmen set to work producing 20mm forged iron poles that each had one or two bends in them as per his drawings. Interestingly creating his design was very similar to techniques we use to create our  bespoke bay window poles so were off to a good start. Once the poles had been worked into shape they were hand finished in the desired colour.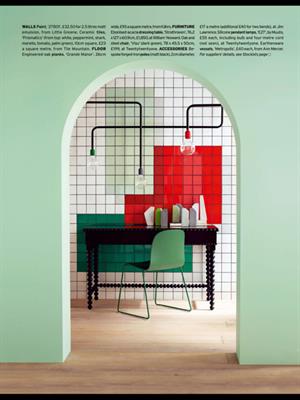 Matthew went for Matt Black to add a contemporary feel to their shoot. The poles were then packaged and sent off for their moment in the limelight.
Come February we were eager to see how the shoot turned out. The feature, titled 'On The Tiles' was a set of images displaying 'pared-back schemes using coloured tiles in bold, graphic ways.' We think the final image is fantastic and a credit to Matthew's imagination and flair. We certainly never thought we'd see our curtain poles looking like this…
Did you know that we can create one off pieces for your home too? If you are interested in us making a design for you why not contact our dedicated bespoke team by emailing sales@jim-lawrence.co.uk or call us on 01473 826978 to find out more about our bespoke design service.