From capturing the essence of your four-legged friends to creating bespoke carvings of your own home, fellow East-Anglian Laurie Cripps prints on beautiful card stock, cotton and linen to create timeless keepsakes for your interiors under the brand name Ratty Golightly.
Laurie's quaint signature style can be found on many a Jim Lawrence product, so we felt it time to revisit her charming hand-crafted lino prints and share more about them. You can enjoy her designs on a selection of our stylish modern country fabrics, available in a range of original candle shades and cut lengths exclusive to Jim Lawrence.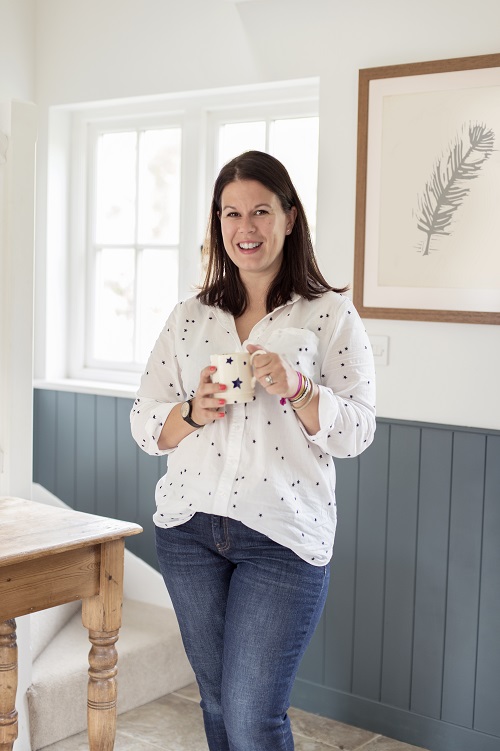 Laurie, can you tell our audience a little bit about why you started up Ratty Golightly?
Ratty Golightly evolved out of a number of projects. I've always been drawn to the process of print from typewriting to calligraphy. I'm also passionate about letter writing and think it is an art to be cherished. There is something so relaxing about putting pen to paper that you cannot replicate with a text message or email. Ratty Golightly designs and creates hand carved linoprints for stationery and fabrics.
Why lino?
Like many people I dabbled with print making at school but it wasn't until recent years that it became a passion. Lino print produces a very naïve form of the original subject. I love the process of taking a subject and reducing it to a series of cuts in a block. You never quite know how a piece will turn out until you ink the block and transfer it to paper.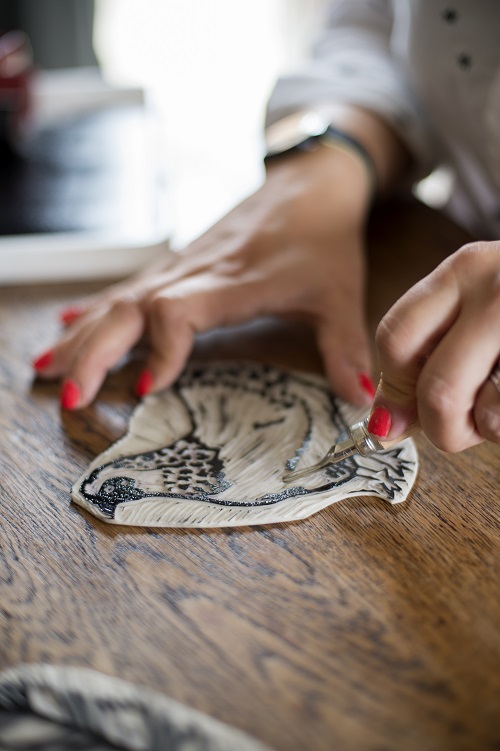 What does your typical work day look like?
Running a small business is always busy and varied. A typical day could include a trip to the local post office to send out orders from Rattygolightly.com, hand-printing cards to maintain stock levels and drawing a house in preparation for the linoprint of a client's home. Depending on the time of year there is also preparation for Pop-up shops and sales. There's also a lot of time spent creating new prints!
Lino printing is an inky business! Describe your work space, are you a messy or tidy worker?
To make the most of every moment I have to be quite methodical and try to contain the messy bits wherever possible. That said I think its hard to find a creative who works in a totally tidy manner. One of the biggest challenges for me is that I am left handed which means I am a natural 'smudger'…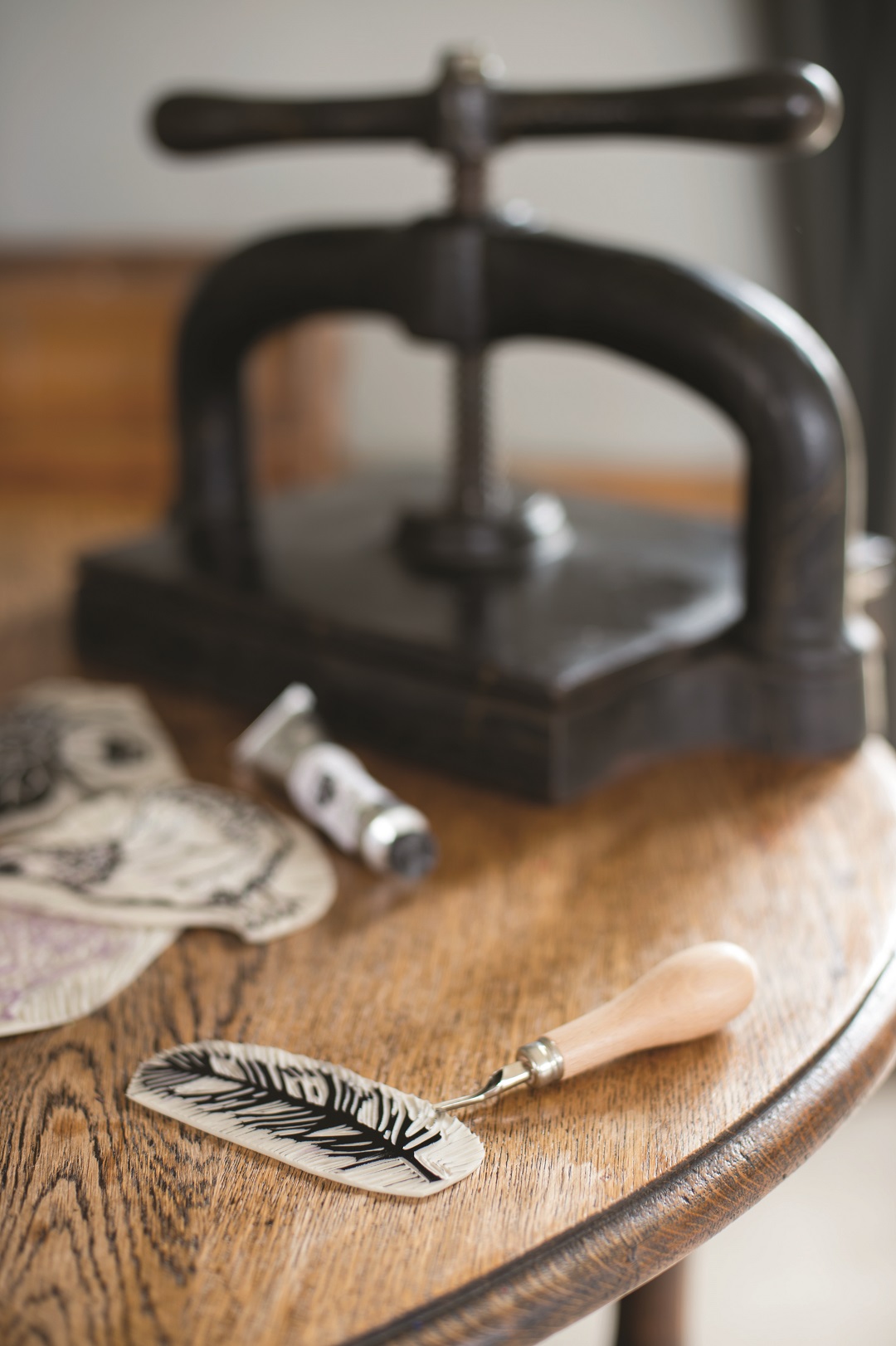 As a very dog orientated workplace, our favourite prints have got to be the Labrador fabrics. Which item that you have created do you treasure the most?
I love the print of my own four legged friend, Tatty. She is a Bedlington Terrier X Whippet so it was the first time that I had her in print. This year I also made the time to make a block of my own cottage which I then used as the basis of our family Christmas card. The designs I've done for Jim Lawrence are very special to me as they represent something that has been really fun and rewarding.
A close second for us are the bespoke prints of your customers homes. Where did the idea behind 'capturing the castle' come from?
Well its a play on a few things, most notably Dodie Smith's Suffolk-based novel I Capture the Castle, which I love and also the old maxim that 'an Englishman's home is his castle'. A Ratty Golightly linoprint of your home is a unique way to capture your own castle to have framed or use in your own personal stationery.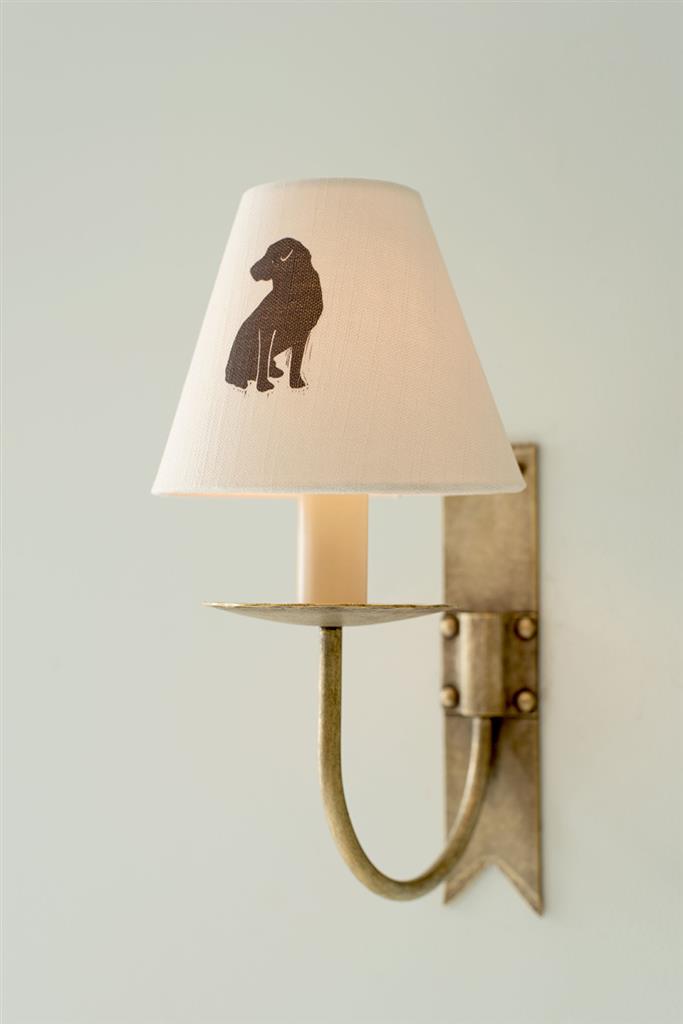 We know about the quirks of Ratty Golightly, but do you consider your own home a creative space as well?
Most definitely. I once read an article where an artist commented that the visual impact of their home is highly important to creative people. I was thrilled to discover this as I think some of my family and friends are sometimes baffled by the constant evolution of our home. I'm forever shuffling furniture and rehanging pictures. There are so many ways to be creative in a home, cooking is a great way to be creative from trying out new recipes to decorating the dining table.
Are there any unique Suffolk spots our readers should know about for finding homeware inspiration?
I had a wonderful shopping trip to Vanil in Woodbridge. They stock genuinely different and unusual pieces that have been carefully made. It can be hard to find unique gifts on the high street so I love it when I find a treasure trove. Suffolk is a wonderful county for quality craftsmanship. Last year I stumbled on a Pop Up promoting the slow craft movement in Orford – there were some amazing items all carefully handmade.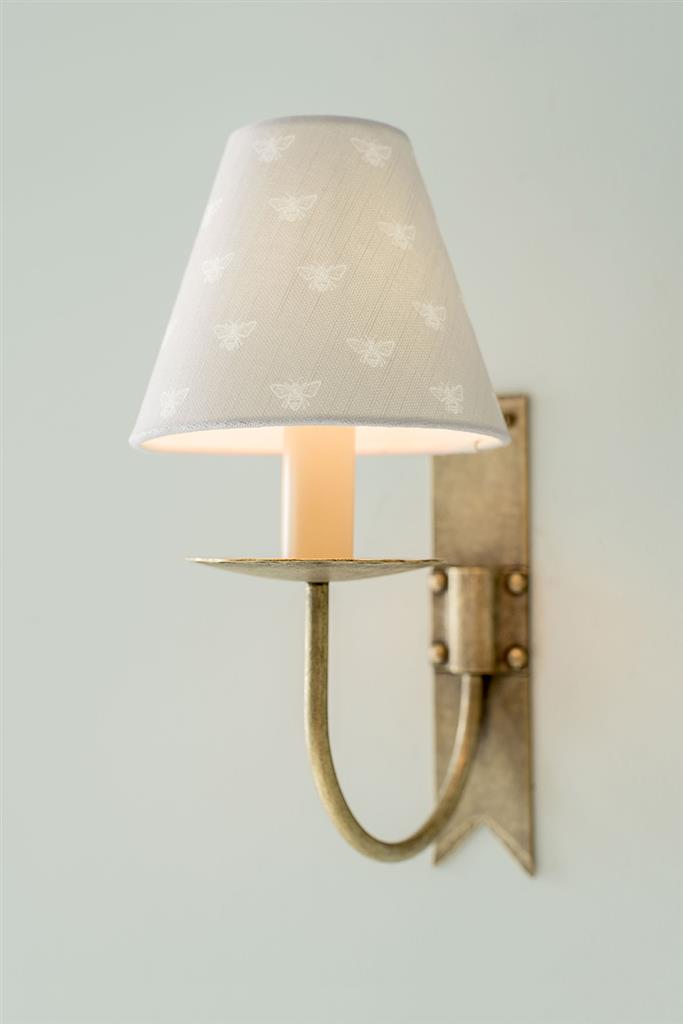 To incorporate her hand crafted designs into your home, shop the entire Ratty Golightly collection for Jim Lawrence here. If you want to take a look at more of Laurie's bespoke designs, you can browse her official site.
We would love to see any pictures of the Ratty Golightly collection in your home! Tag your images on Instagram with #JimLawrenceMade or email to press@jim-lawrence.co.uk.so we won't miss out. We love seeing our products in their new homes. For further styling inspiration you can browse our Pinterest.