Our autumn competition at Jim Lawrence…
This autumn sees the release of our beautiful new 'Anniversary Edition' brochure. To celebrate its arrival we are offering a £100 voucher to the best photo we receive of our brochure in an interesting place. It could be abroad, it could be by your favourite chair, it could even have made it to Buckingham Palace!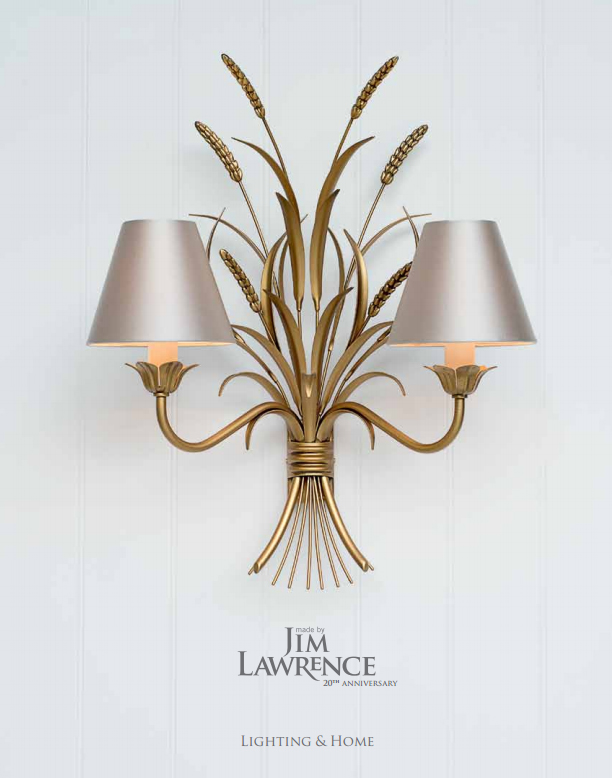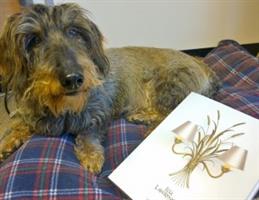 All we need is a photograph ('phone photos are fine) and no more than 20 words describing where your brochure has been. Simply email your entry to competition@jim-lawrence.co.uk or tweet your picture using #MyJimLawrenceBrochure to be in with a chance of winning.
To get the ball rolling here's Dennis the marketing sausage dog enjoying his copy in his smart new dog bed in the the office today.
The wining picture will be chosen by Jim on the 1st December and the lucky entrant will receive a £100 Jim Lawrence Lighting and Home Voucher.
Good luck – we can't wait to see your pictures!