The cosy season is here, and autumnal colours are back on the agenda. Expect to see opulent jewel tones that fade into spiced hues of cinnamon and nutmeg, thick drapes of velvet and wool, plus warm brass accents and accessories ready to ease you into your autumn/winter interior.
We've highlighted our favourite Jim Lawrence products to layer up for the season, ensuring your home is not only in style, but ready to truly enjoy as you spend more time inside of it this autumn.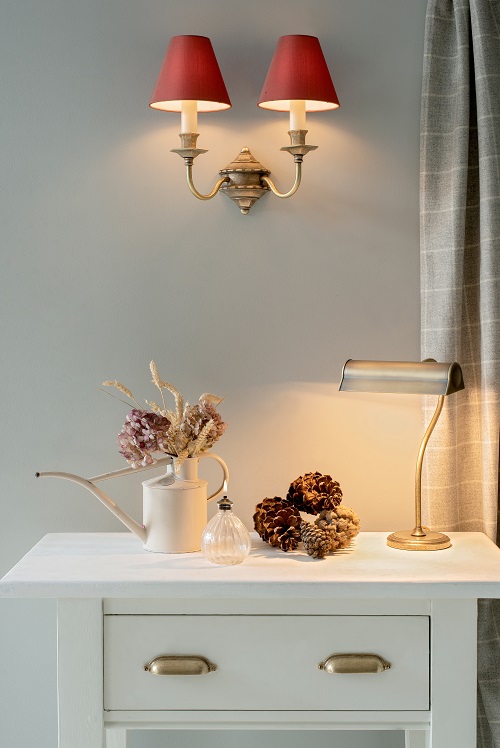 Thinking of using bright reds in the home can seem quite severe, but when autumn comes around dark and faded variations of this bold colour are elegant and a perfect fit for modern rustic homes. Working beautifully with metallic finishes, our Old Red Faux Silk Candle Shades are a great match paired with the Antiqued Brass Double Brancaster Wall Light. Earthy spiced tones are certainly on trend, but can be translated in softer ways like muted and dusky yellows and oranges if you prefer something a little more mellow. Try these shades in our Bark Satin for a deep nutmeg colour, or a Dull Gold Faux Silk for a gilded touch.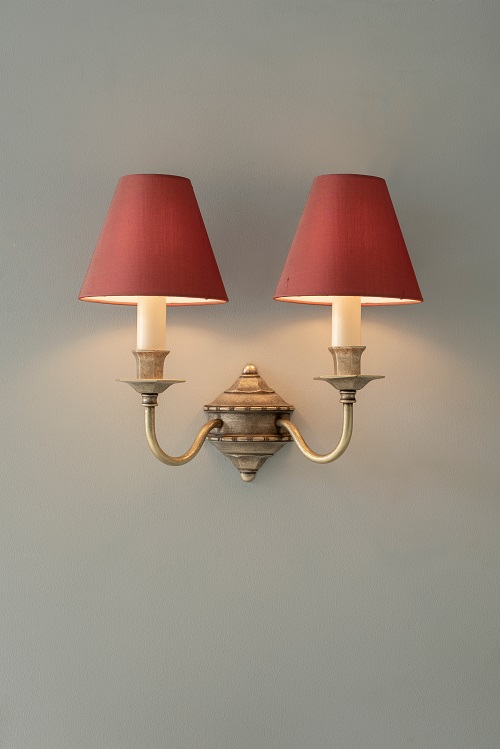 You will be familiar with our popular Antiqued Brass finish, but we are always finding new ways to style and use it. On-trend brass adds a subtle shine to minimal spaces and warmth to neutral rooms, and this can be done so seamlessly with simple but effective additions. We've chosen to highlight the gorgeous yet sturdy Peterhouse Desk Lamp, which embraces the classic bankers lamp style but made for modern life. Hand cast in solid brass, this little lamp is ideal for home offices, bedsides and console tables to lift autumnal evenings with its warm glow.
If you want to layer up this finish upon your existing Jim Lawrence lights, accessorising throughout the room creates a cohesive look. These sweet Larder Pulls truly suit any room of the house, thanks to its understated character and design. Try fitting them to any kitchen, bedroom or living room cabinet, chest of drawers or cupboard to instantly boost the vintage charm.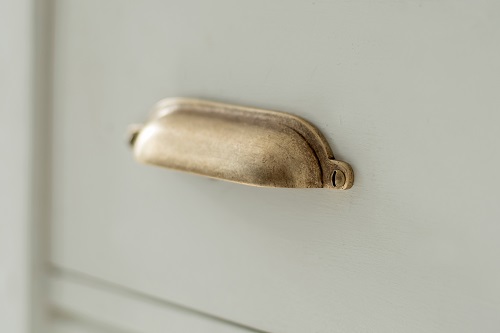 You can't have autumn without woollen accessories. Our heritage collection is layered with traditional tweeds in granites, checks and heathers: a selection of beautifully textured wool fabrics for your country curtains and cushions. We've highlighted the soft Stirling Lovat Wool in Check, a fabric exclusively woven for Jim Lawrence by 'the home of tweed' at the Lovat Mill. This predominantly grey colourway is ideal for this time of year, evoking September strolls along the Scottish landscape of rivers and lochs. The 100% wool weight of this fabric is a dream for curtains, framing windows with a sloping drape and lined to see you through winter.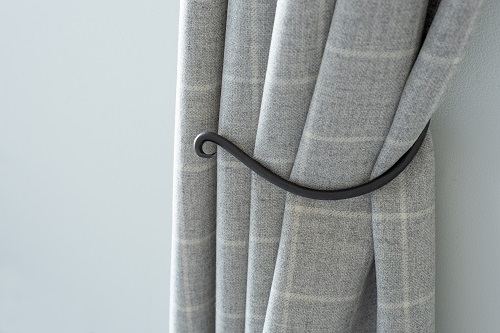 No house is complete without our little Samworth Oil Lamp. No matter your home style, this hand blown glass oil lamp features a hint of brass, and sits comfortably on bedsides, consoles or just about anywhere you like it, really! You can refill it too, allowing you to enjoy its flickering flame across all four seasons.

With our focus on natural materials, it's only right to include some foliate decoration! Dried flowers and leaves give off an antiqued feel of their own, with a crisp golden 'patina' that is both seasonal and pretty in autumnal décor. Softer than vibrant bouquets, wheat, pampas grass and hydrangeas create a delicate arrangement perfect for vintage-inspired homes. Why not add in some poppy pods and cotton for some height? They're low maintenance and go hand in hand with all of our golden and spiced seasonal tones.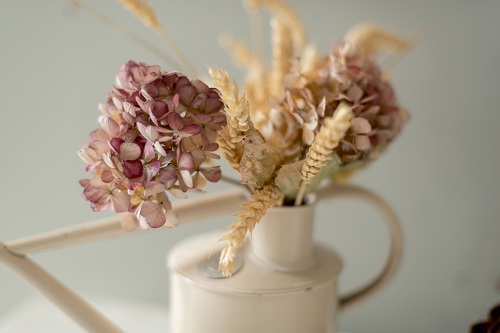 We would love to see how you translate these ideas into your own home this season, so don't forget to tag us on Instagram, Facebook and Twitter. For a wealth of home décor and interior inspiration, view our Pinterest page. To view all of our lighting and homeware visit our website. Happy shopping!