Our favourite interior to swoon over is finally available for booking. We've been watching intently as Jacqueline Caley Interior Design has unveiled each room in the gorgeous Chalet Mirabelle. Each divine corner of her French ski chalet is home to a Jim Lawrence item or two, and we are so excited that you can all see it now too.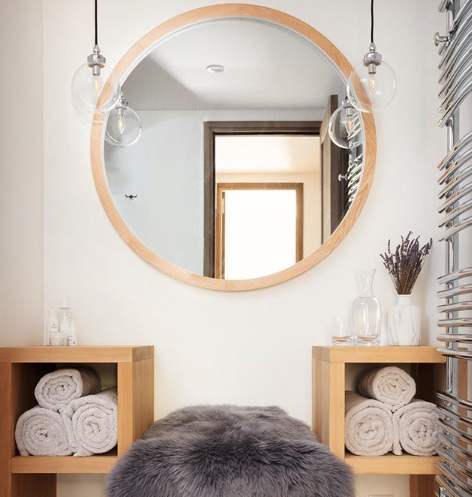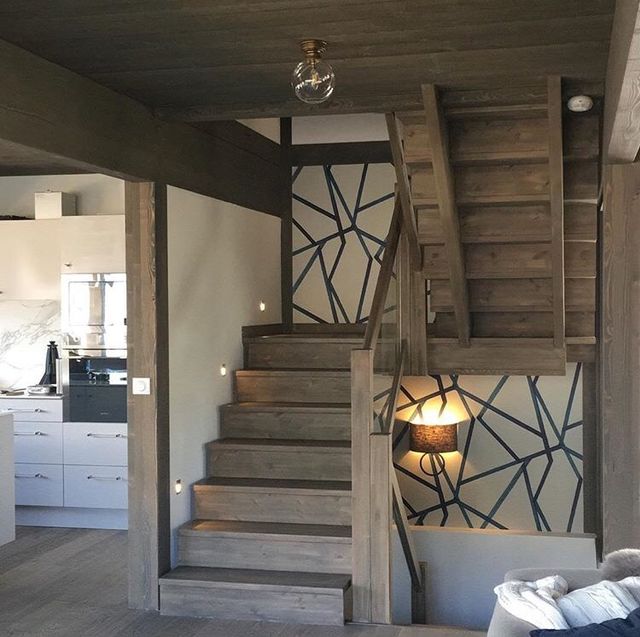 Nestled into the hillside with spectacular views of Mont Blanc, the chalet is situated on Le Bettex ski run a couple of moments stroll to the piste. With this idyllic location, Jacqueline knew the interior had to be above bar. Often finding herself on trips where her family were missing things that would make life just that bit easier, Jacqueline wanted Chalet Mirabelle to, in every facet, cater for a myriad of family dynamics.
"For the chalet interiors I began to brainstorm how I wanted it to feel – these were the highlights: contemporary, cosy, warm, polished, family-friendly, snug, organized, calm, comfortable, eclectic, inviting. I wanted clearly defined elements of formal vs. informal, wow-moments for older and younger, and 'yes' places for children (where you don't find yourself saying 'No' every five minutes!) places teenagers could slope off to and places that felt completely indulgent for adults."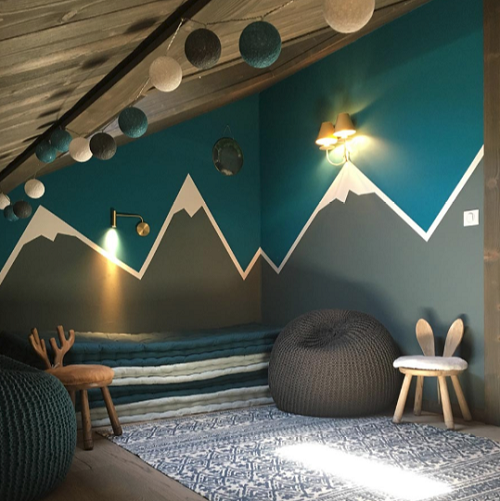 A truly inspired kids playroom brings the outside in, pulling together motifs from nature and the local wildlife. Our Double Star Light in Old Ivory is a magical addition to this wonderful hideaway – mirroring the vast sky that encompasses the chalet at night. For a more grown up look (though we wouldn't mind staying in there!) a pair of Hanson Wall Lights illuminate this statement headboard, perfect for catching up on a holiday book or two. How about breakfast in bed?
Jacqueline's vision for the chalet was to use sustainable, recyclable, eco-friendly, no-nasties products, from toys, to cleaning products, kitchen-ware and spa products. We were thrilled to find our products being used so thoroughly, and love the rustic edge they bring to the decor.
A great example is the luxurious kitchen, streamlined by slick details of lucite and glass, contrasted with our textural aged brass against dark wood and shaggy sheepskins. A perfect combination of natural, tactile products that creates a carefully considered, quality atmosphere. We love how the chairs look like little snow-capped peaks! A trio of Antiqued Brass Walcot Pendants was a great choice for this space – we love how the open plan living room also taps into the antiqued brass theme.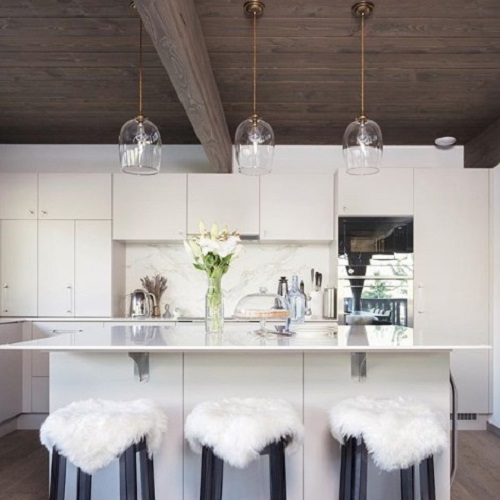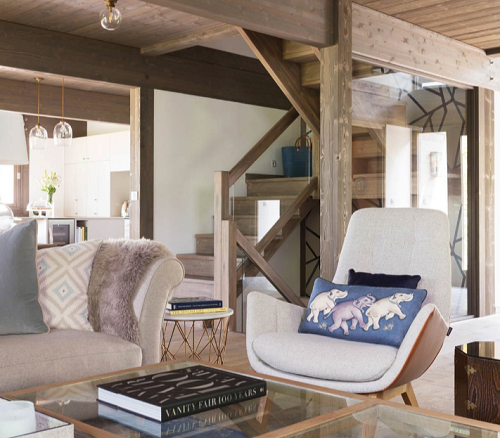 What more do you need after a day of hitting the slopes than an indulgent trip to one of the nearby restorative spas, quality family time, and a divine interior to settle into? As Jacqueline says, Mother Nature can take care of the rest! Just sit back and enjoy the view…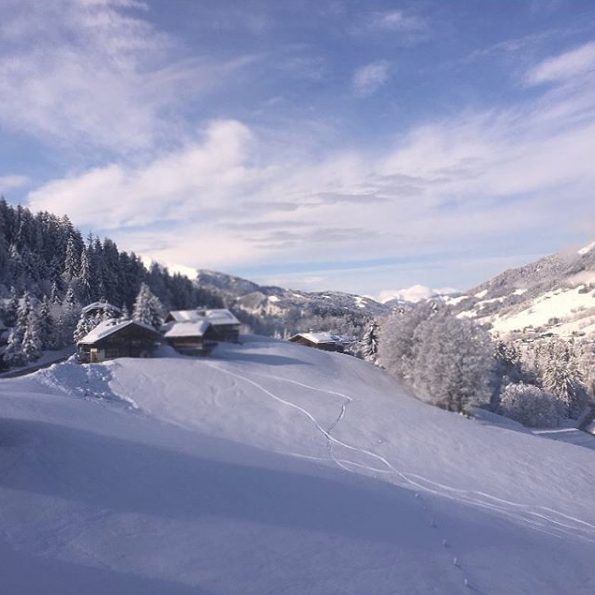 To follow Jacqueline's design journey, make sure to take a look at @chalet_mirabelle on Instagram or even make a booking on her website. Browse our full collection of lighting here. Want to keep up to date with our own designs? Follow us @JimLawrenceMade. Images courtesy of Susie Lowe.