From work surfaces to islands and sinks we all have areas in the kitchen that could do with some more targeted lighting. A stylish and functional solution to this is using flexible spotlights to really pick out and boost the lighting in specific areas within your kitchen.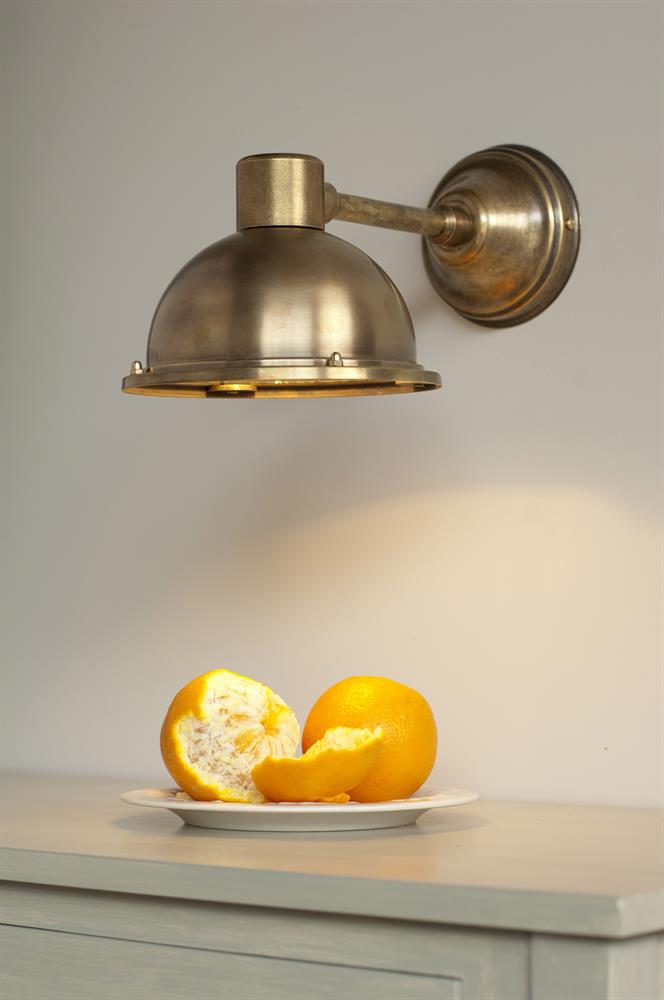 Our stylish Derby Spot Light shade rotates 90 degrees to each side, to give completely flexibity to your task lighting needs. Available in Polished Steel, Antiqued Brass, Ivory and Matt Black finishes, it fits beautifully into any period look kitchen. (The Derby Spot Lamp is supplied with a bright and energy efficient G9 fitting and 40w halogen bulb.)
Another useful task lighting solution is an extendable spotlight such as our new Albion Scissor Spot…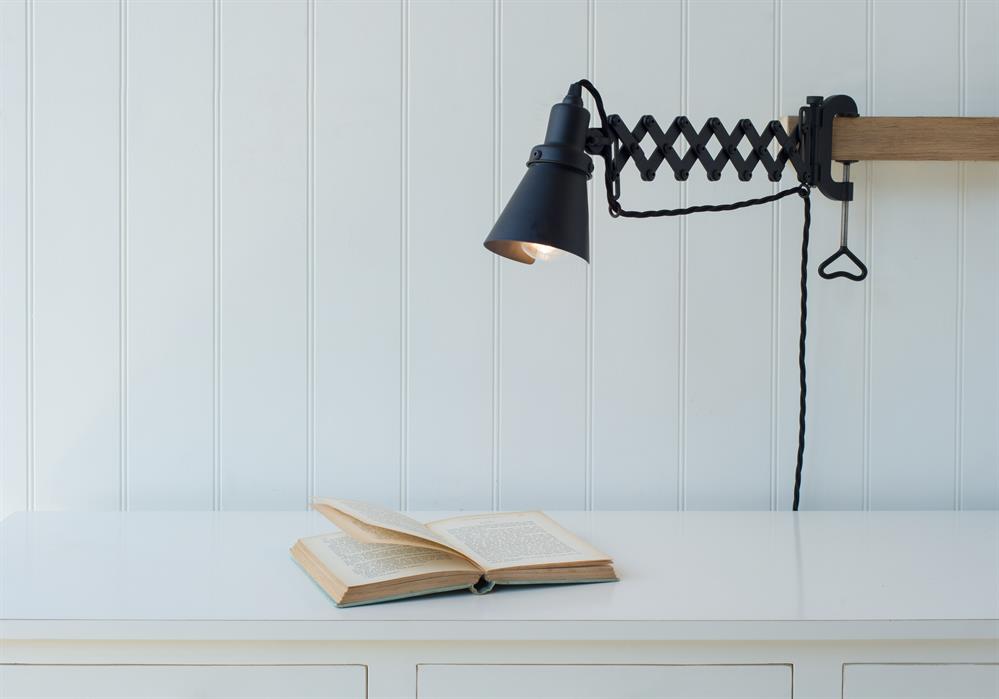 This lights clever clamp design makes it a perfect addition to a kitchen shelf. The vintage braid and plug make it a perfect flexible task light. As it only needs plugging in rather than wiring you can simply move it around the kitchen as needed to create a perfect pool of light wherever required.
Track spotlights are a great solution to task lighting in a kitchen. Our new Edgeware Spotlight Tracks are available with up to six lights per track. With their elegant brass shades they look perfectly at home in a period property and still give a great degree of flexibility and light within the room. These track spotlights only need wiring through one hole in your ceiling too – making them a popular choice for home owners and electricians alike !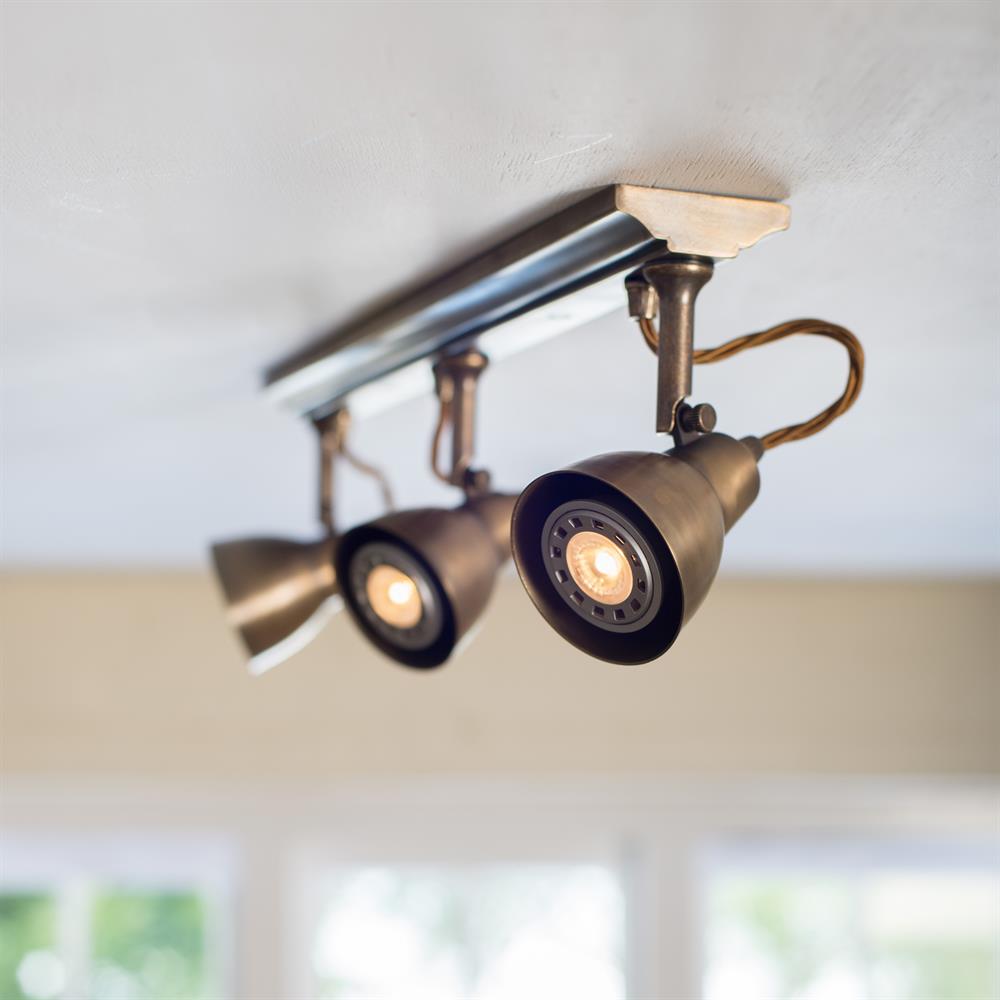 With so many great styles and designs on the market, boosting your kitchen lighting with carefully placed  is a great task lighting solution.

I would love to hear where you have used spotlights in your kitchen. Simply email me (cassie.rowland@jim-lawrence.co.uk)  and I'll share your lovely pictures with our followers.
FEATURED PRODUCTS: