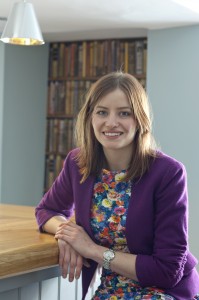 When we heard that the Hadleigh Ram (just five minutes from our showroom and workshop) was being renovated by the family behind The Long Melford Swan we knew we were to expect something rather special, and we certainly haven't been disappointed.
We nipped down (in the interests of our blog readers of course!) to meet Lorna Macmillan and find out a bit more about why the style and look of this new restaurant and bar is causing such excitement locally.
Why did you feel Hadleigh was a good spot to choose for your next venture ?
We love the history and location of the Swan in Long Melford and were looking for somewhere that had a similar feel. Hadleigh is a great little market town and we really felt there was an opportunity to introduce a new restaurant and bar here.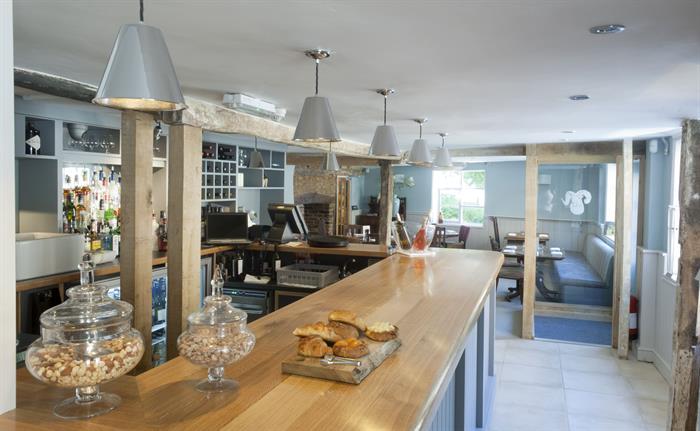 Has it been a big project for you?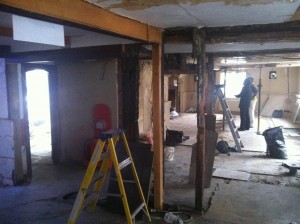 Absolutely! The pub itself was built over two distinctly different periods – the gallery above the bar is Tudor. Once we had the go ahead from the local council we had just 8 weeks to renovate this whole bar and restaurant. It's amazing to think how many people it took to transform it in such a short time. At some points we had up to 25 people working on the site. As with any period restoration it's a balance of keeping the period detail, but sympathetically modernising the building at the same time. The beams, for example, were covered in paint which all needed to be stripped back by hand.
The interior design of this building is clearly something that's really important to you?
I have always been passionate about the look and style of our restaurants. I graduated with a First in Fine Art and I have always been interested in how to make our places look as fresh and modern as we can, whilst retaining a relaxed comfortable atmosphere. My brother Oliver has incredibly high standards in his cooking and I want to make the whole dining experience just as good.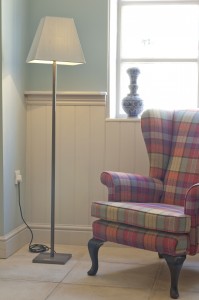 How did you start to decide the look and style of this restaurant?
It was quite hard to envisage this place to start with. The bar used to be split into two smaller, darker rooms and we knew straight away we wanted to open it out and create a more relaxed light feel. I started with a paint colour I had seen in a restaurant in London that I fell in love with (Celestial Blue from the Little Green Paint Company) once we had that everything else just feel into place really.
There's a fair bit of Jim Lawrence here isn't there?!
We have been really passionate about supporting local companies in this renovation, and when a company like Jim Lawrence is on the doorstep its ideal! I knew I wanted some of your lighting as it worked really well in the Swan, but the real revelation for me was finding your Nickel, Chrome and Polished finishes.I love how the classic designs of your lighting and ironwork look so contemporary in these finishes. Looking around you'll certainly spot a fair amount of the lighting and door furniture comes from Jim Lawrence.
My real favourite are the Fisher pendant. We put these in the windows as they are just a really sweet light and a great way of creating a welcoming look to the bar as you walk past.
There are some quite striking feature walls here – you obviously love your wall paper!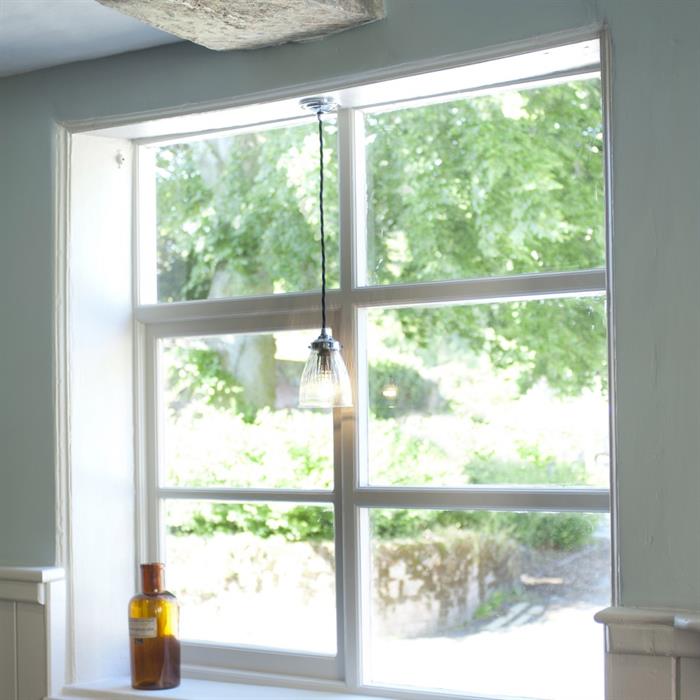 The wall papers have been a revelation to be honest – they have really got people talking. My favourite is the modern country style 'Sheep' By Belynda Sharples the wall in the bistro area, it's just such a great pattern.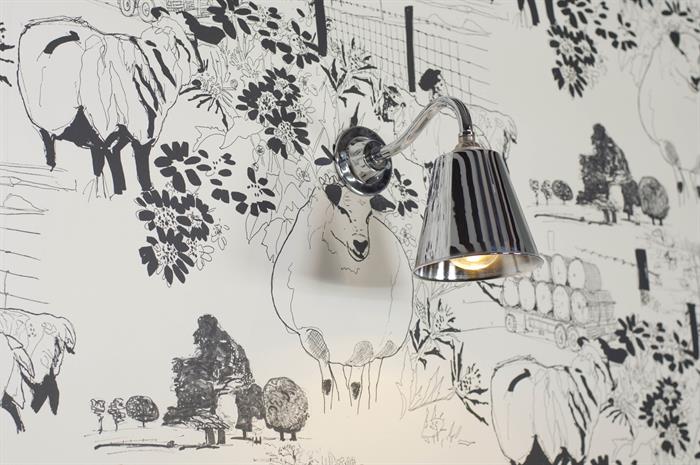 What's next for you?
Well my brother Ian is project managing the garden renovation at the moment so I expect I'll be nipping in to have a look at your outdoor lighting soon! For now we are just so thrilled with the reaction we have had locally and are looking forward to lots of exciting events coming up over the next few months here.
The Hadeligh Ram is situated just off the high street at 5 Market Place, Hadleigh and is open daily from 10 am. All that hard work has certainly paid off, we loved the look you have achieved Lorna.
We would definitely recommend lunch at the Ram if you are popping into Jim Lawrence anytime soon…
​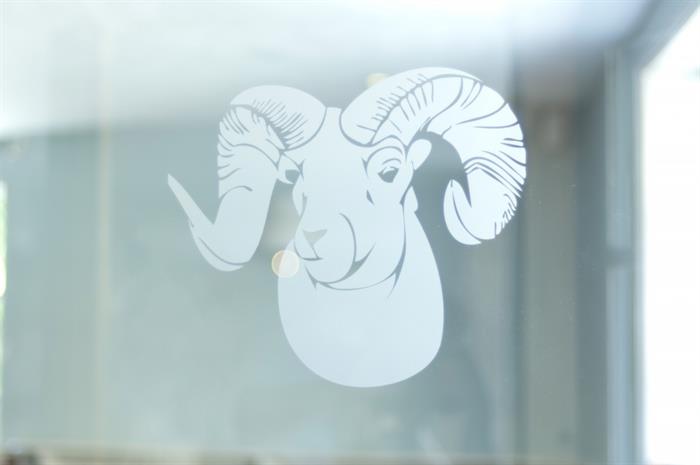 FEATURED PRODUCTS: