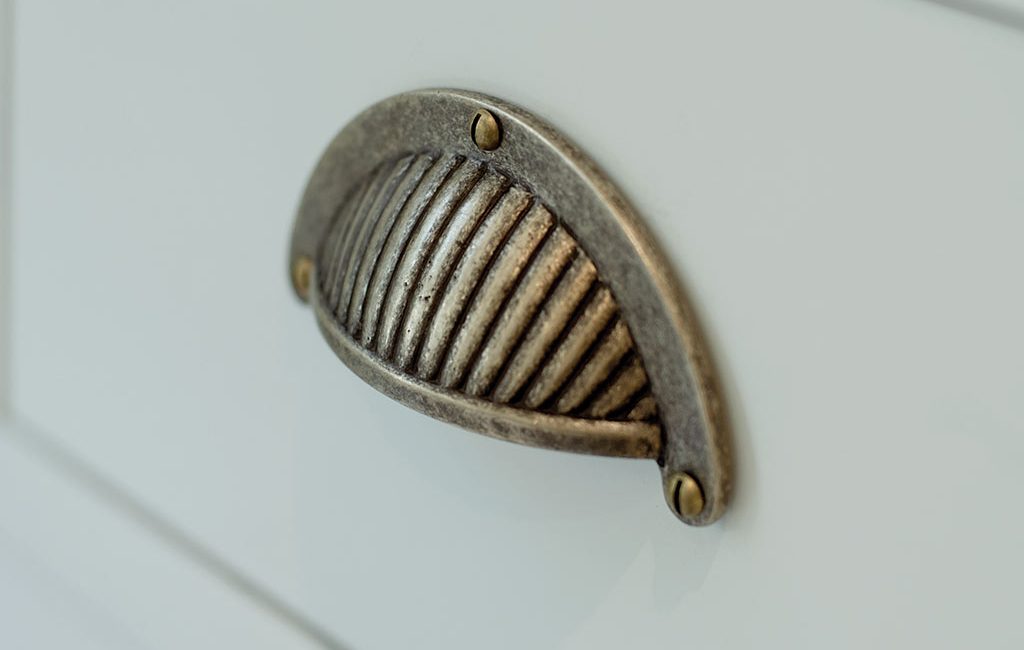 Handcrafted cupboard and drawer pulls are a simple addition you can make to your home to give a new kitchen a lovely 'lived in' feel. This year we are delighted to introduce two new vintage drawer pull designs to our collection, as well as share with you our classic Jim Lawrence favourites.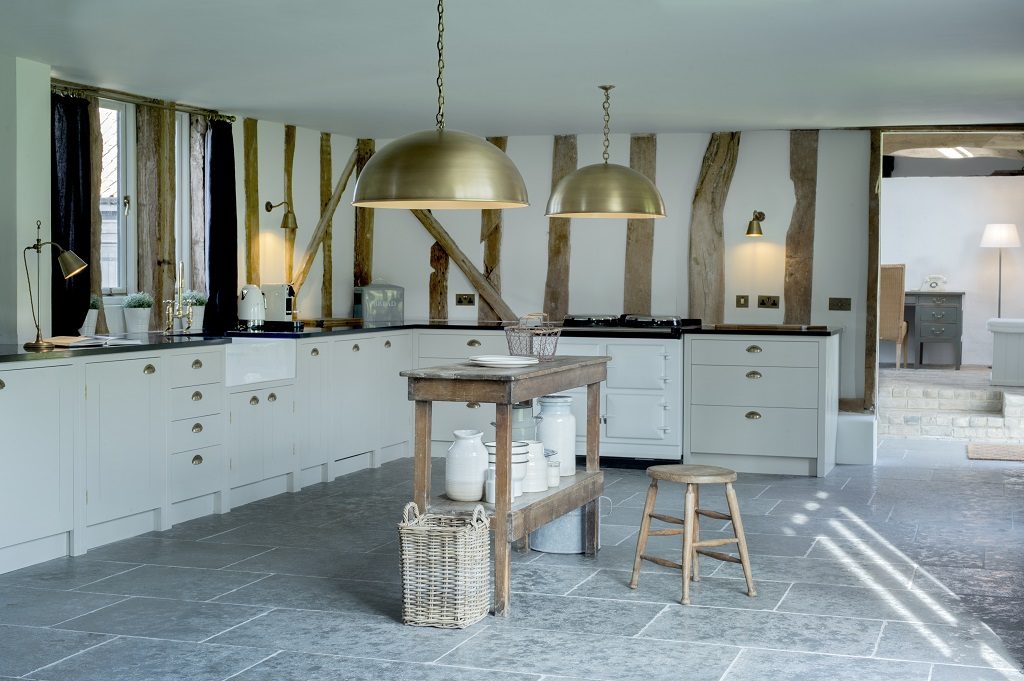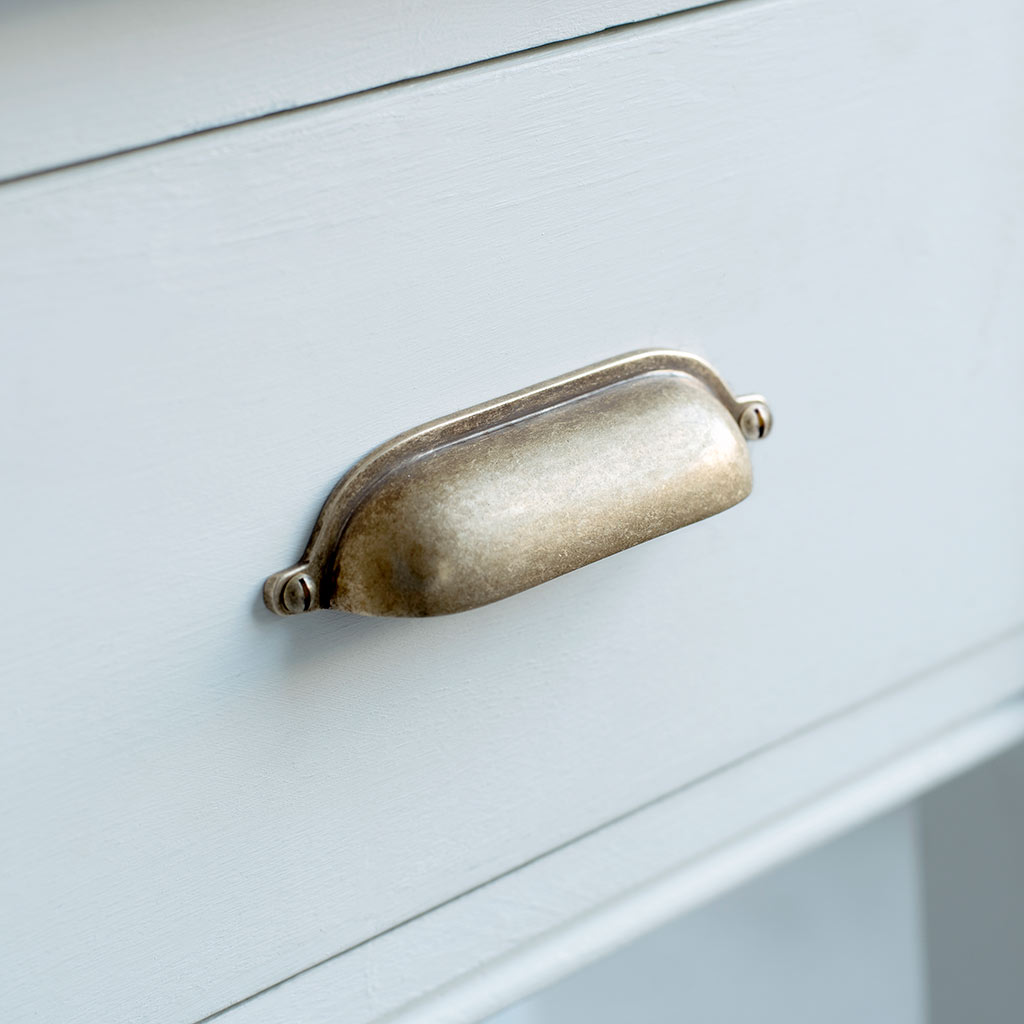 Inspired by the vintage charm of our ever popular Schoolhouse Drawer Pull, we reimagined the design to create this lovely Larder Drawer Pull. A narrower version that is a little more contemporary and understated in character, but still bringing an authentic feel to the room.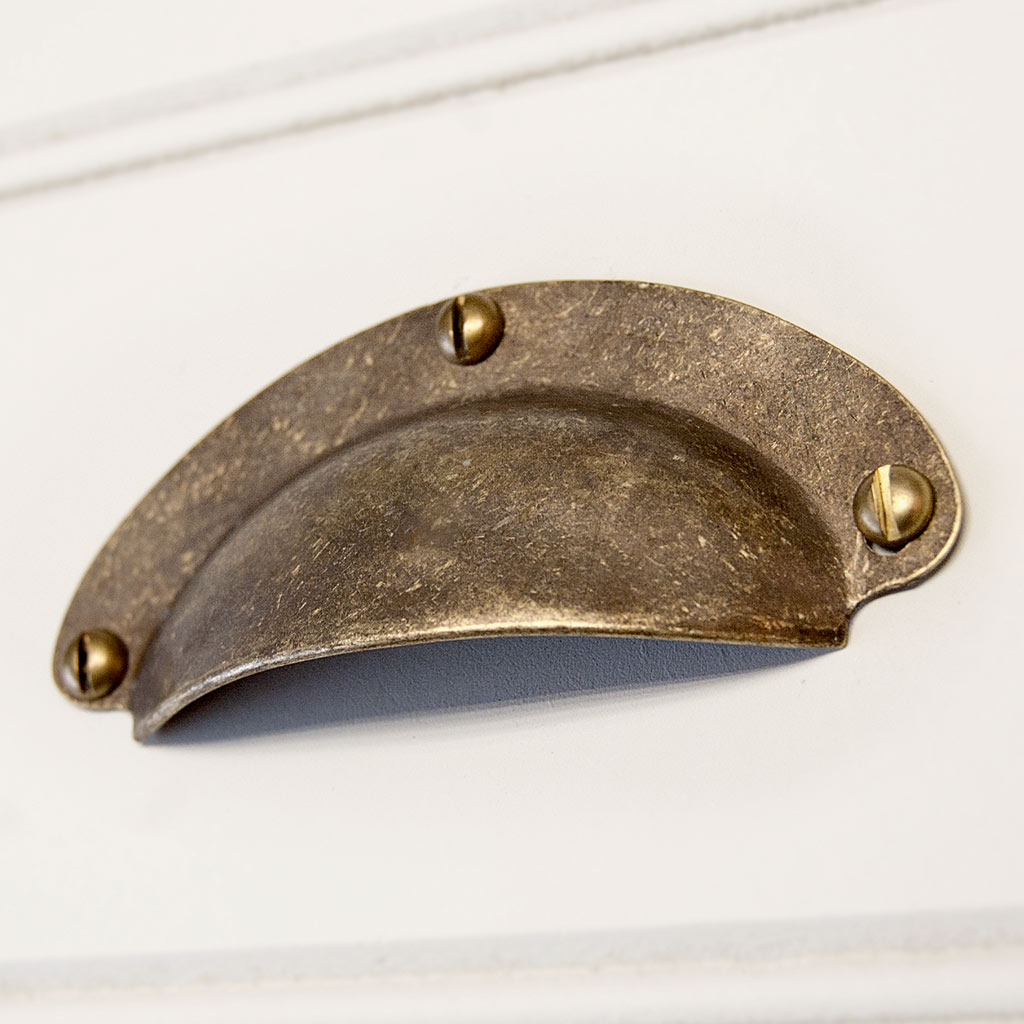 The original Jim Lawrence Schoolhouse Drawer Pull. So called because they are reminiscent of the handles found in Victorian buildings, these pulls are lovingly hand crafted from natural brass using traditional techniques, have a weighty feel that confirms the quality. The understated look  gives them an up to date edge without losing their utilitarian charm.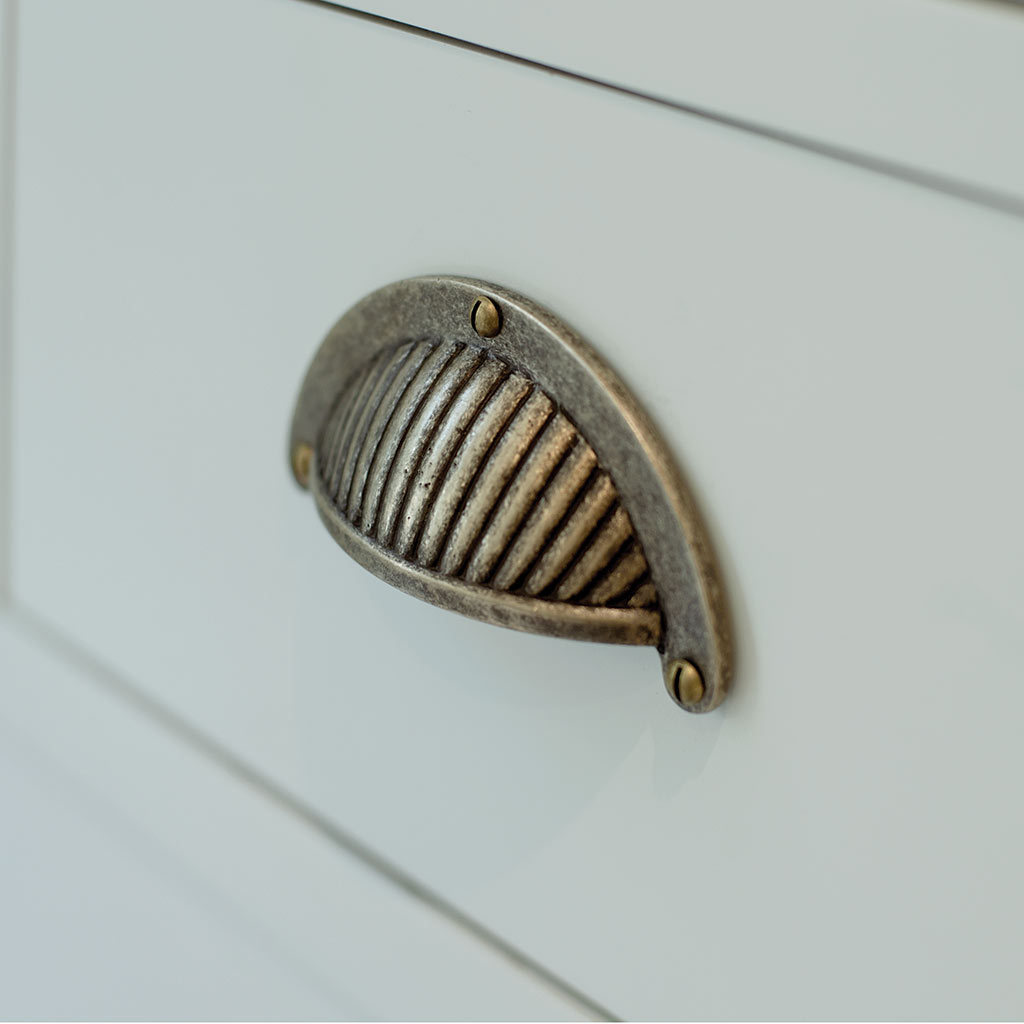 Our other new addition, these sweet little Cook's Drawer Pulls are reminiscent of old fashioned jelly moulds. Full of vintage charm, they are the perfect finishing touch to your cupboards and drawers. Forged from solid natural brass that has been pressed and reeded for an additional decorative touch, these lovely handles will look equally at home in a Victorian town house as they would a country cottage.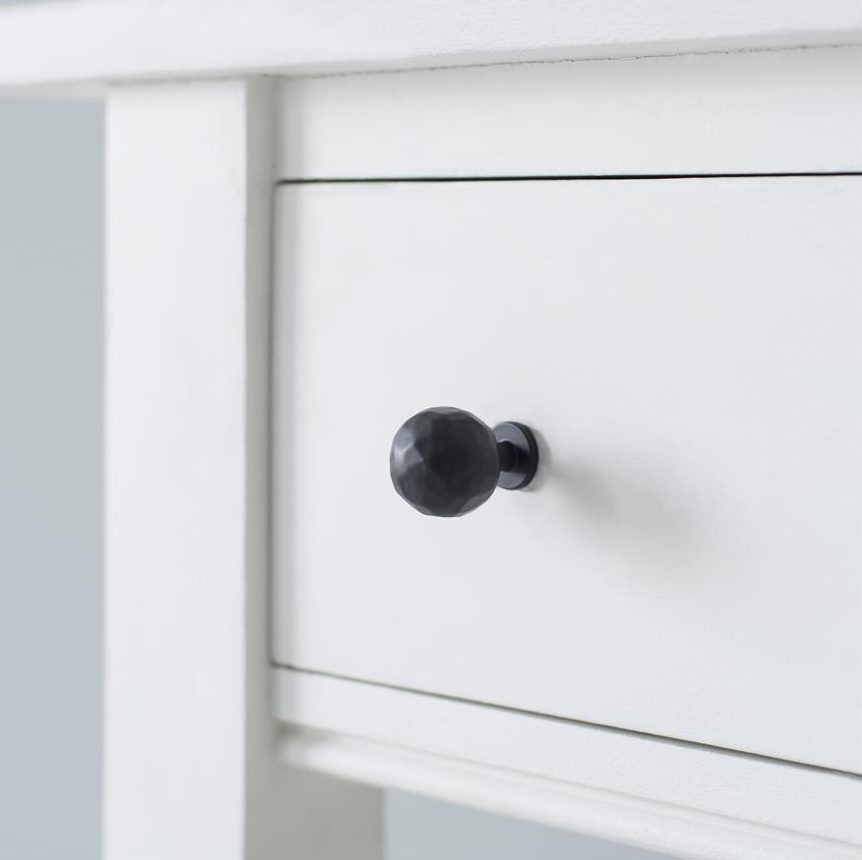 The Forged Ball Handle has a hammered surface and is made in a choice of forged iron and paint finishes. The textured surface makes for a great rustic look, and looks particularly at home in period cottages or barn conversions.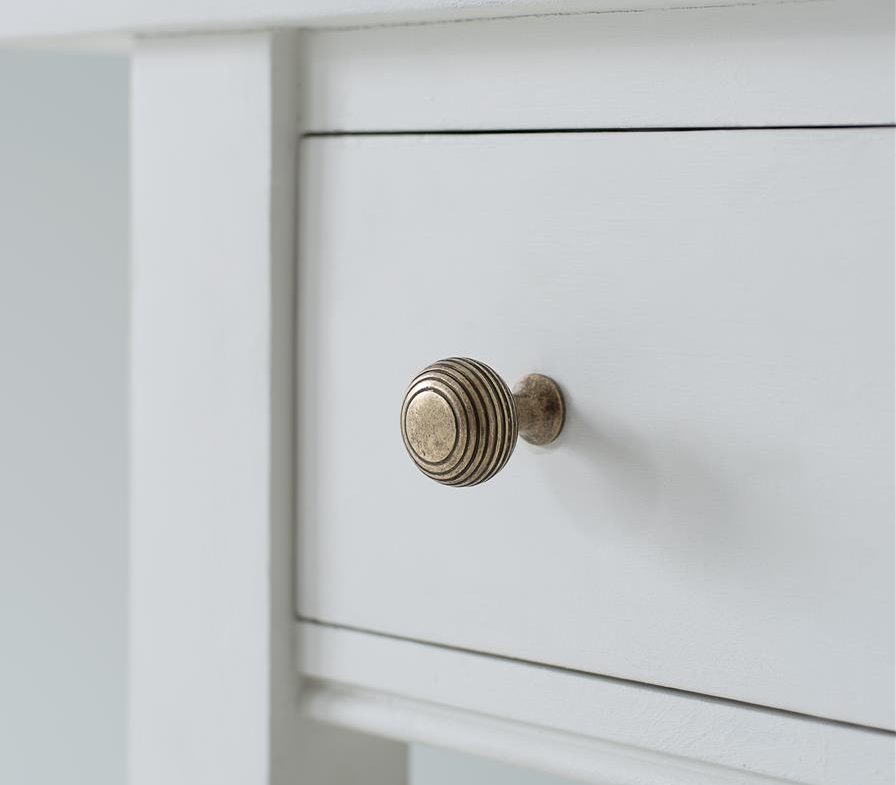 The Reeded Pull Knob for cupboards and drawers is supplied in natural brass, which is lightly antiqued or overlaid with a choice of paint finishes. The classical beehive style design is practical but also enhances style and sophistication, ensuring a timeless elegance for your kitchen style.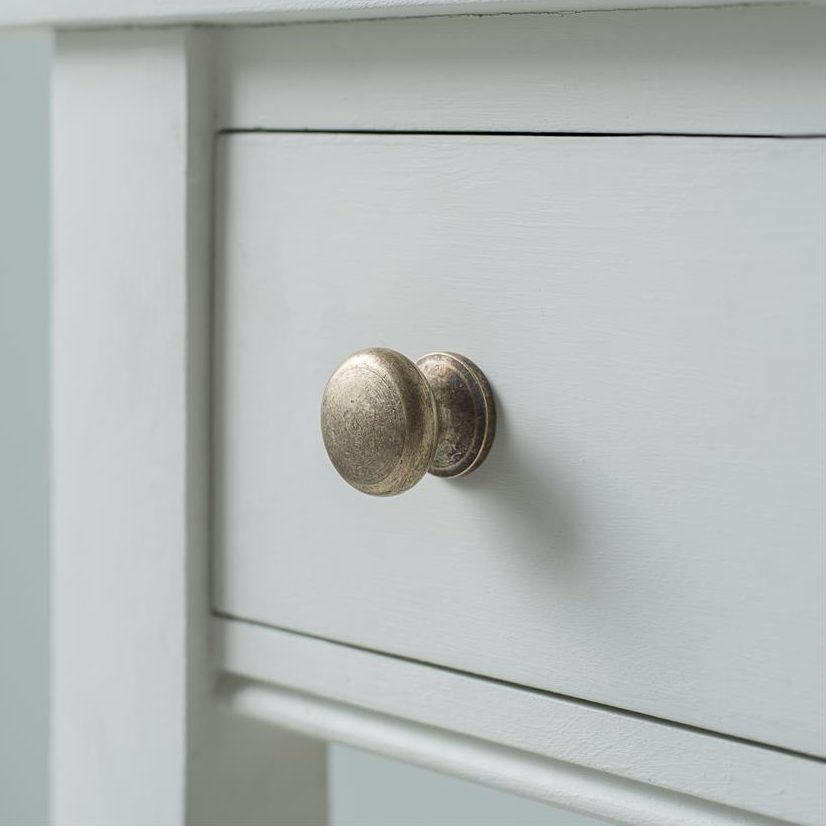 Available in a large or small size, the neat, smooth design of our Napier Cupboard Pulls offer practicality but also enhances a timeless sophistication, complimenting any cupboard or draw. This door knob is made using traditional blacksmithing techniques, the intricate detail in the design highlights the skill of our blacksmiths and their ability to hand craft door pulls that suit both contemporary and period properties. As with all of our pulls, we make a range of door and window furniture using the same finishes, so you can create a uniformed look around your home.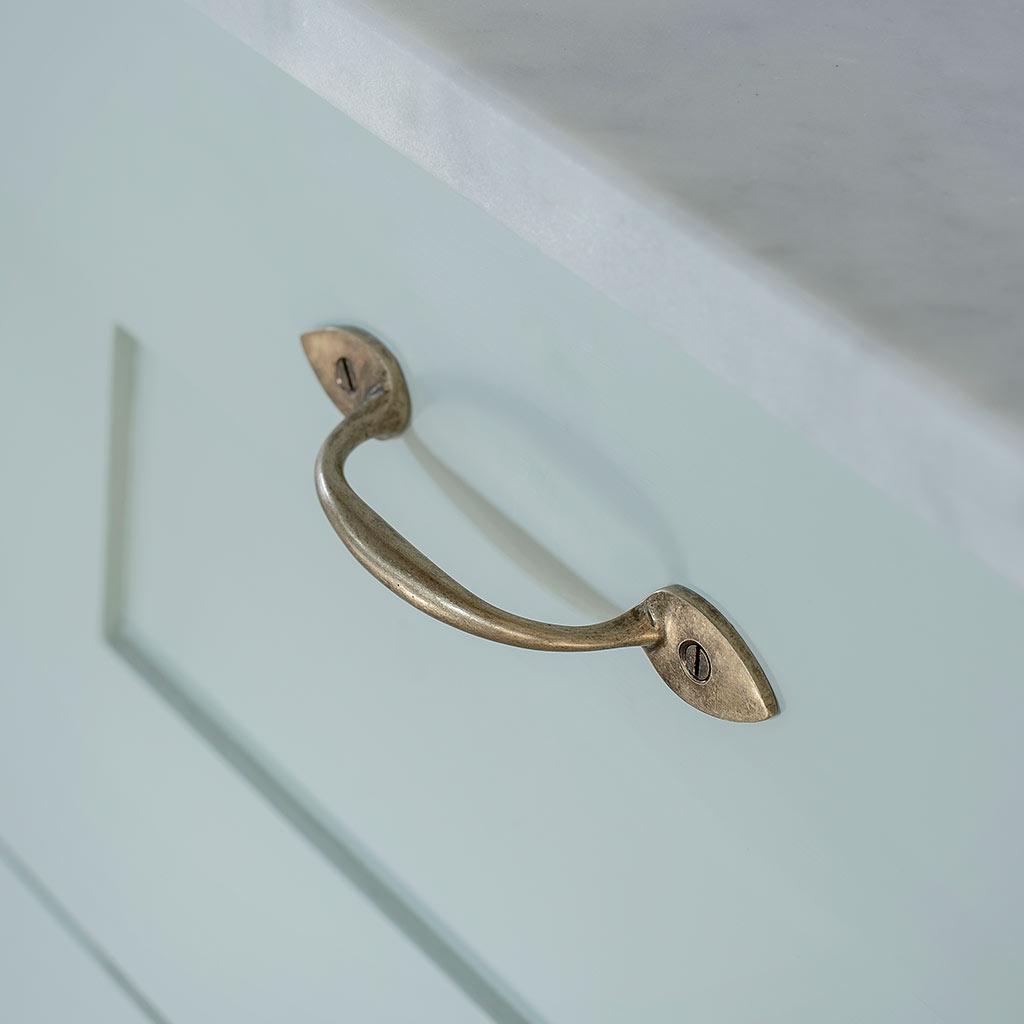 The Gilby Drawer Pull is handmade in solid brass. It is available either lightly antiqued to show off the natural brass or in our beautiful new Heritage Copper finish. The simplistic styling and smooth surface accentuates a feeling of luxury that is not visually overwhelming but will complement any traditional or contemporary home.
This traditional Knotted Drawer Pull is designed to complement period properties. Each knot is hand-tied by one of our blacksmiths enhancing a personalised effect that can only be achieved through hand-made products. Perfect for taller, narrow cupboards for a slimline but impactful feature.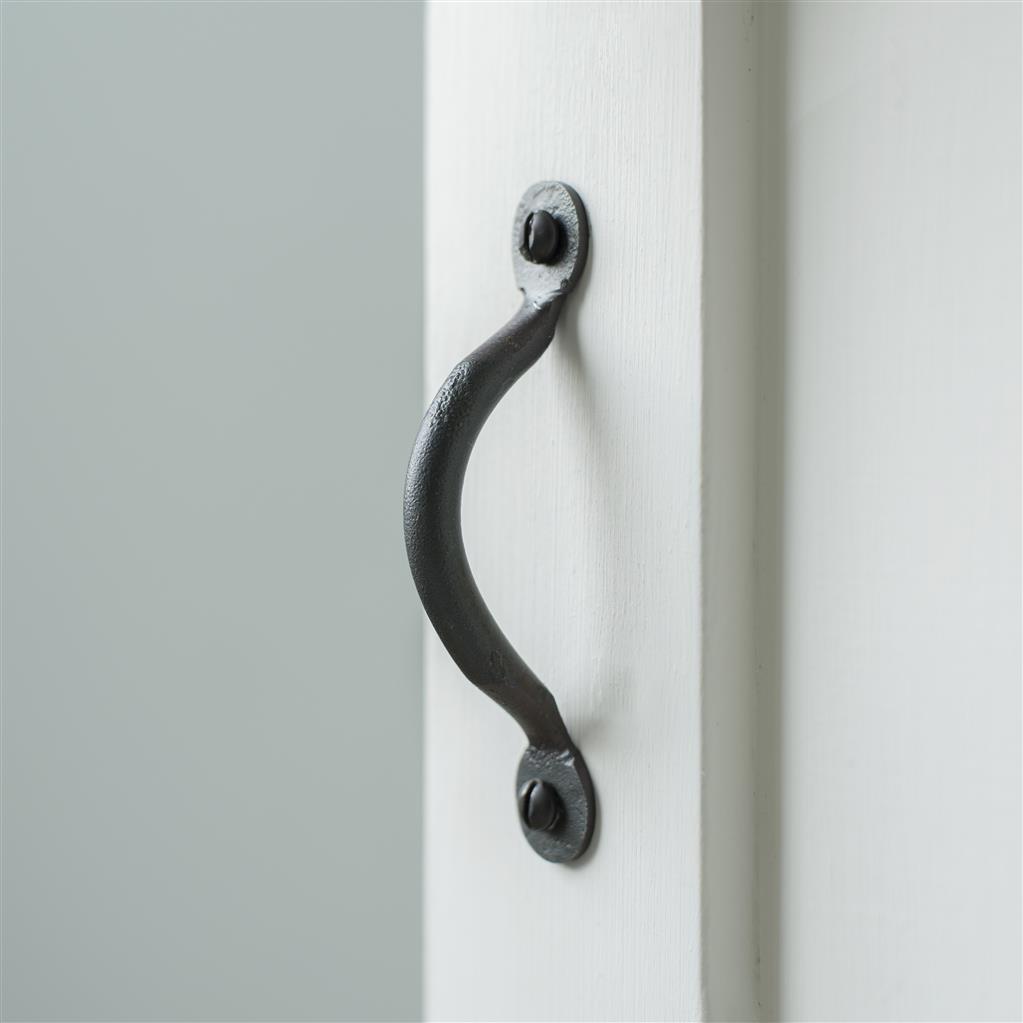 A simple but rustic-look Suffolk Drawer Pull. Hand forged with a lovely textured handle, this pull gives your kitchen style a practical edge with a nod to traditional period homes. This Beeswax finish highlights the contrast in textures, offering a bold yet unique look that can be paired with pastel colours to finish your room off perfectly.
How will you style yours? To see more of our Cupboard and Drawer Pulls and the different finishes available, view them here. If you enjoyed reading about our designs, why not sign up to our newsletter? If you have any beautiful imagery of our Drawer Pulls, why not tag us? Follow us on Instagram, Twitter and Facebook.