Make an elegant statement with every detail in your space. Our hand-finished curtain poles add a touch of class to any room, and we like to think of the humble curtain finial as the cherry on top. Both functional and ornamental, here our our best-selling curtain finials to add the finishing touch to your decor.
Crafted at Jim Lawrence, these finials form part of our popular collection of curtain pole accessories, including centre and recessed brackets, rings and curtains to personalise your look.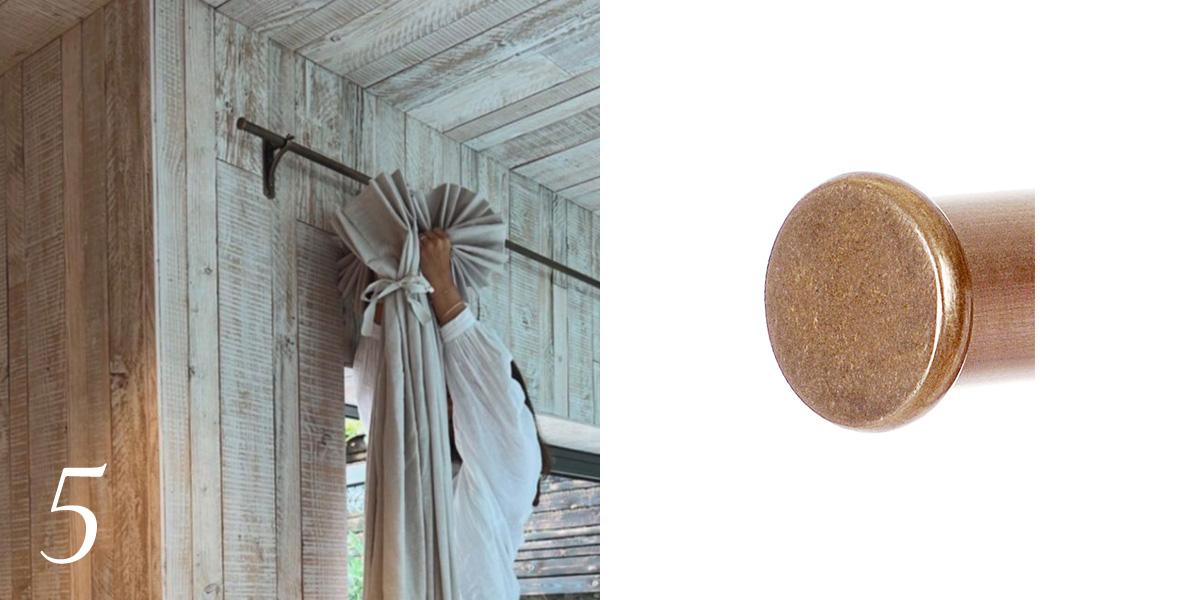 Our Button Finial in Antiqued Brass. This dainty finial is a subtle addition to any room, adding sophisticated warm tones to your window furniture. Mix or match with the details in the wider room for a cohesive, considered look throughout. Customer image from @mwbespokeinteriors.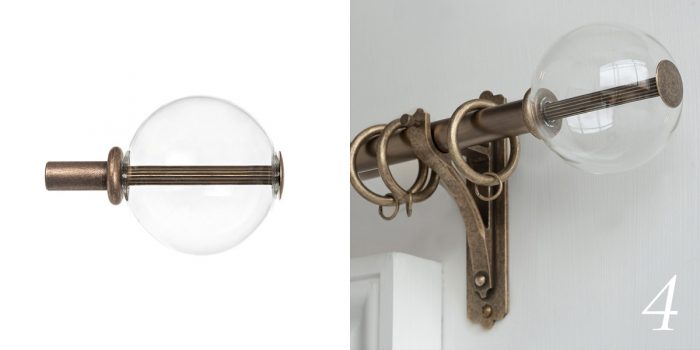 These beautifully reflective, Clear Glass Ball Finials are a perfect companion for our antiqued brass curtain poles. These handblown glass balls are a wonderful match for an array of glass lighting styles so you can mirror their weightless, light-catching quality.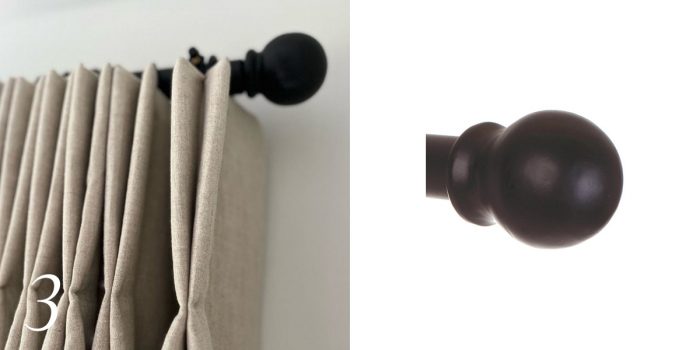 Our best-selling forged iron Cannonball Curtain Finials are a timeless classic. A familiar style that suits all manner of homes, a cannonball finial in matt black provides a smart, uniform finish to your interior. Choose from a range of our finishes to get the look you love. Customer image from @kathgrovescurtainsandcushions.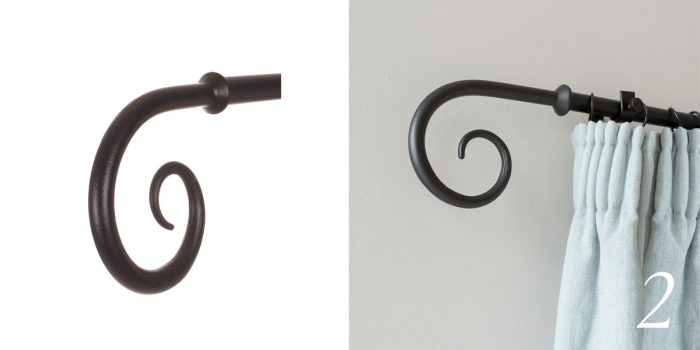 Inspired by traditional wrought iron styles, this robust yet delicate-looking Crook's Curtain Finial is a wonderful choice for more rustic period homes. Pick from a variety of colours to best dress your window.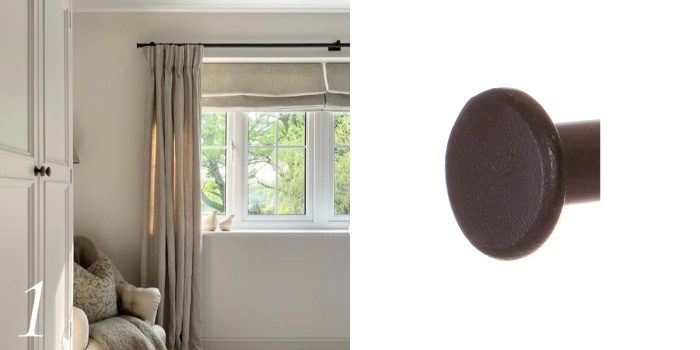 Shown above in our traditional beeswax finish, this Button Finial creates a clean, slimline look for those who enjoy pared back, simple design which lets your curtains do the talking. We make this finial in seven different finishes to suit all manner of home styles. Customer image from @kikiandbow.
MADE BY US
All Jim Lawrence products are made using traditional metal working techniques that have been handed down through the generations and are hand finished to the highest standards at our Suffolk workshops. Once fitted inside the pole, the curtain finials are fixed in place with a tiny grub screw that is located at each end at the back of the pole.
STYLED BY YOU
We would love to see how you translate these ideas into your own home, so don't forget to tag us on Instagram or Facebook. For a wealth of home décor and interior inspiration, view our Pinterest page. To view all our lighting and homeware visit our website.